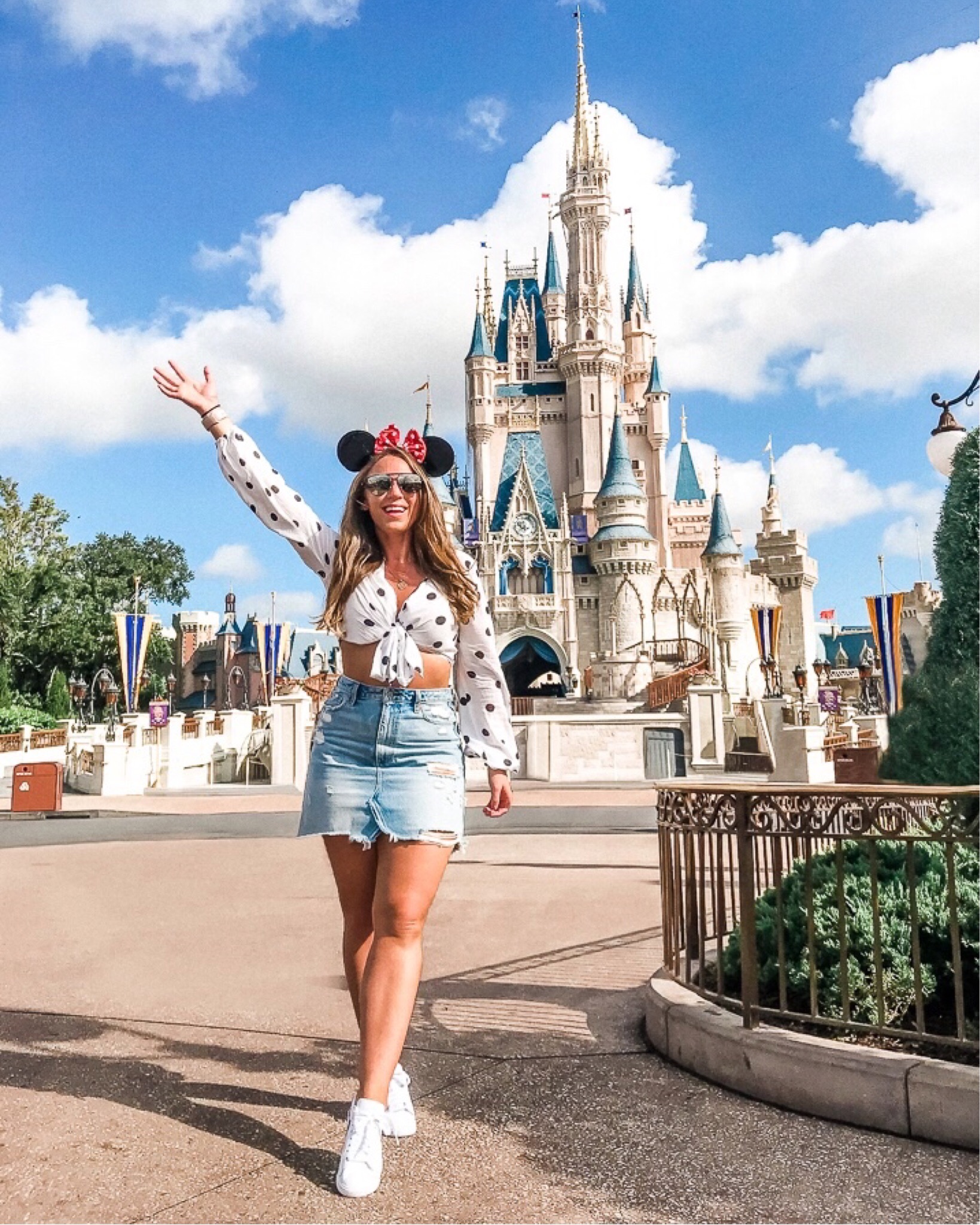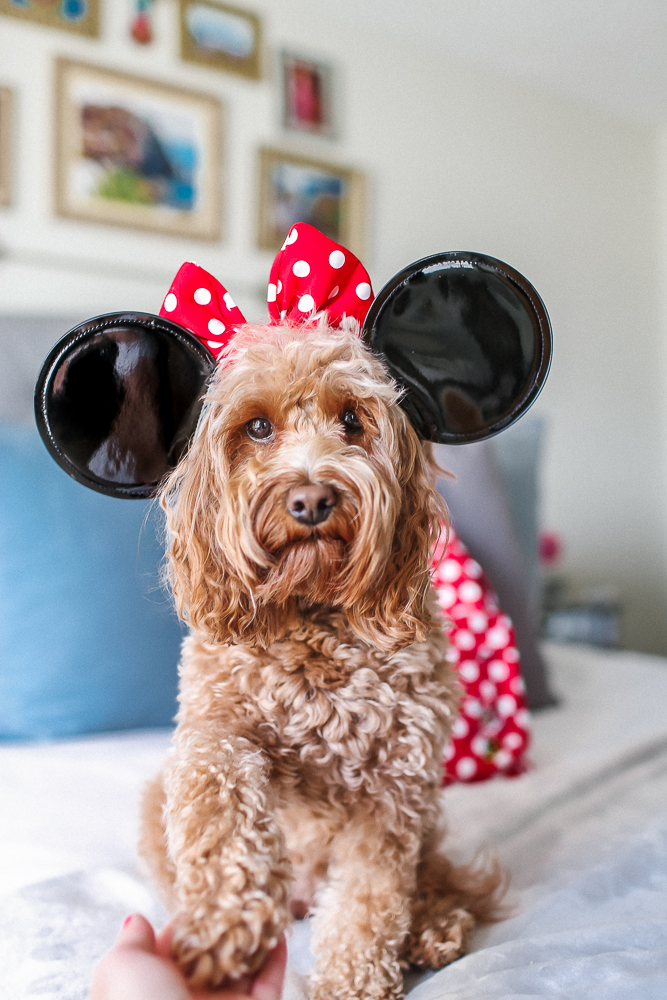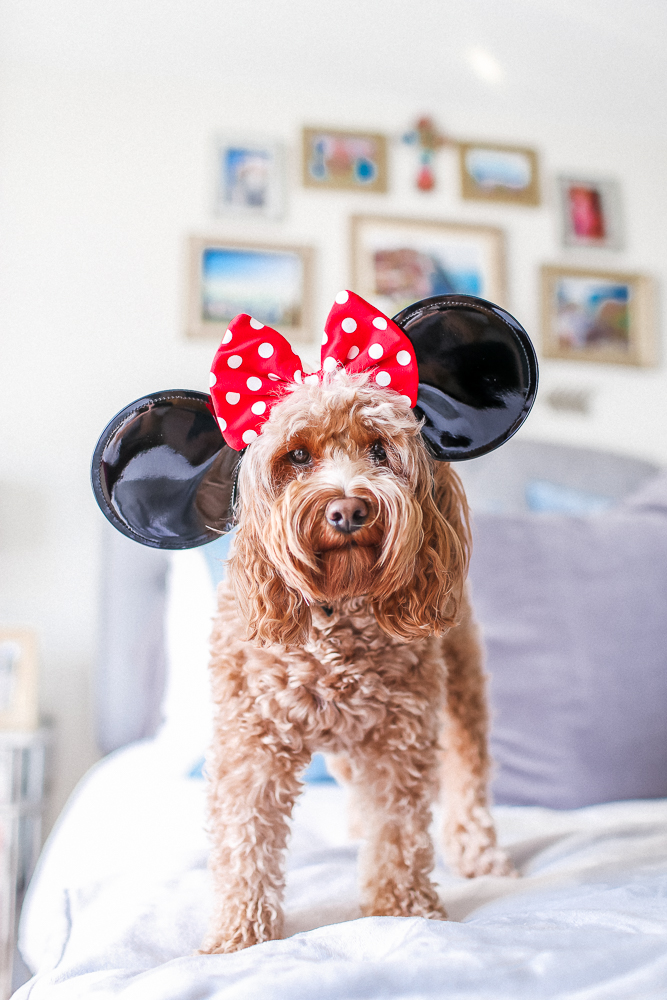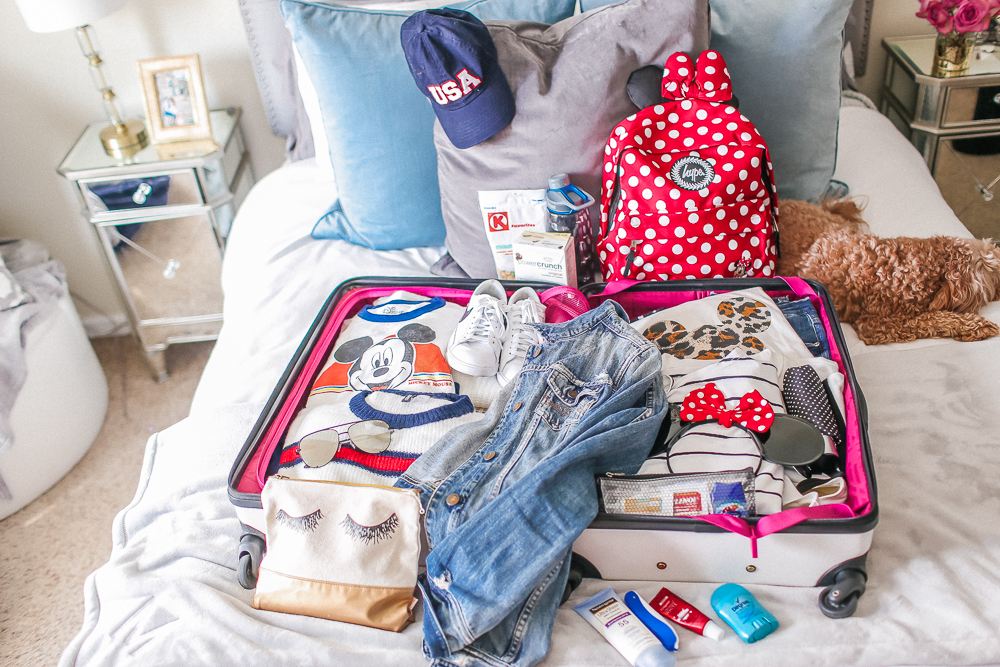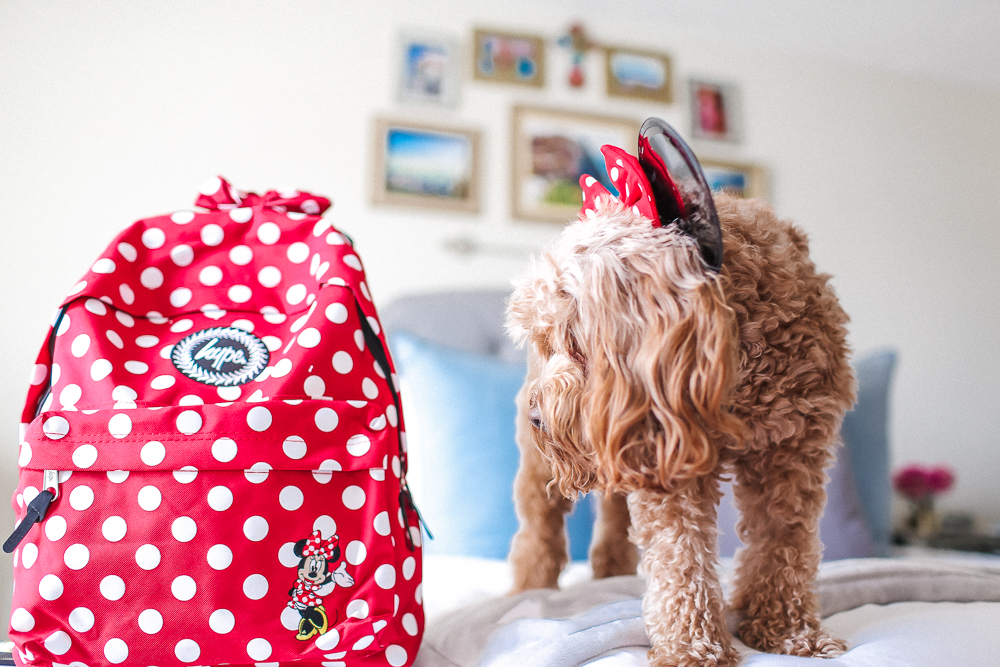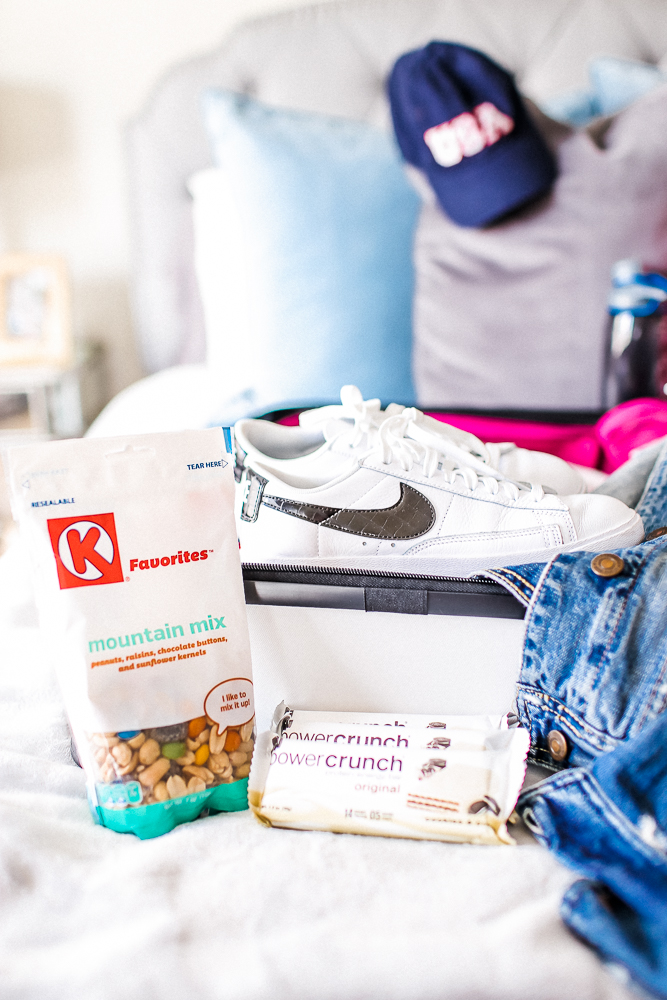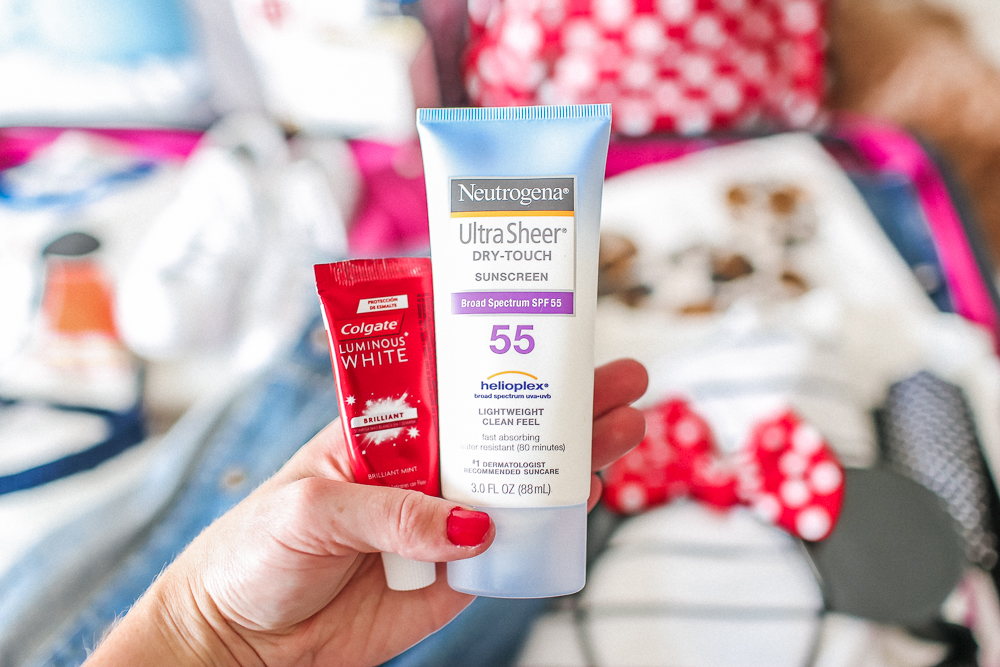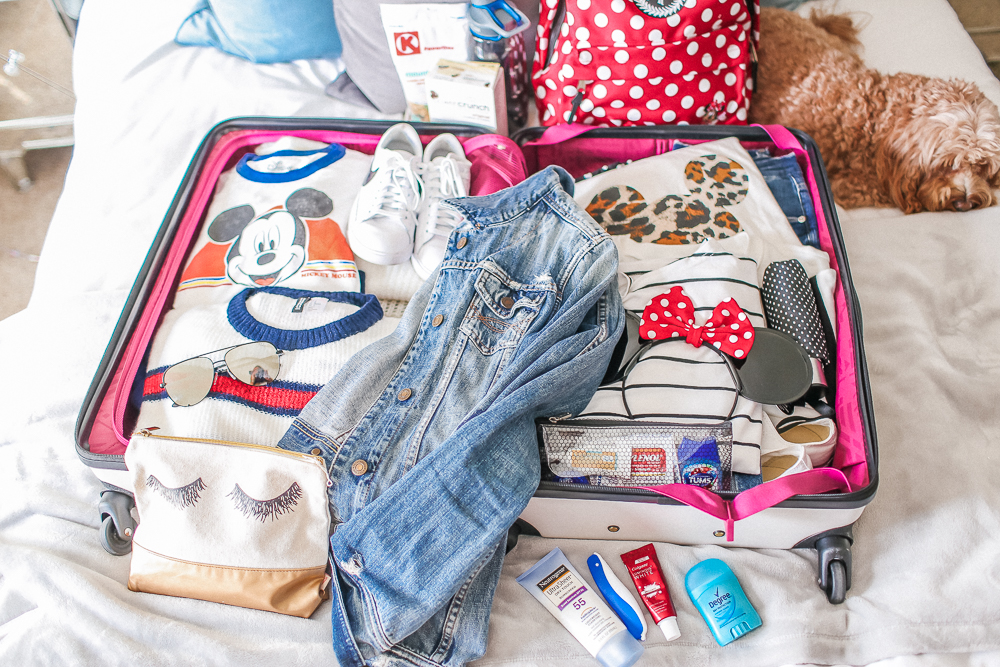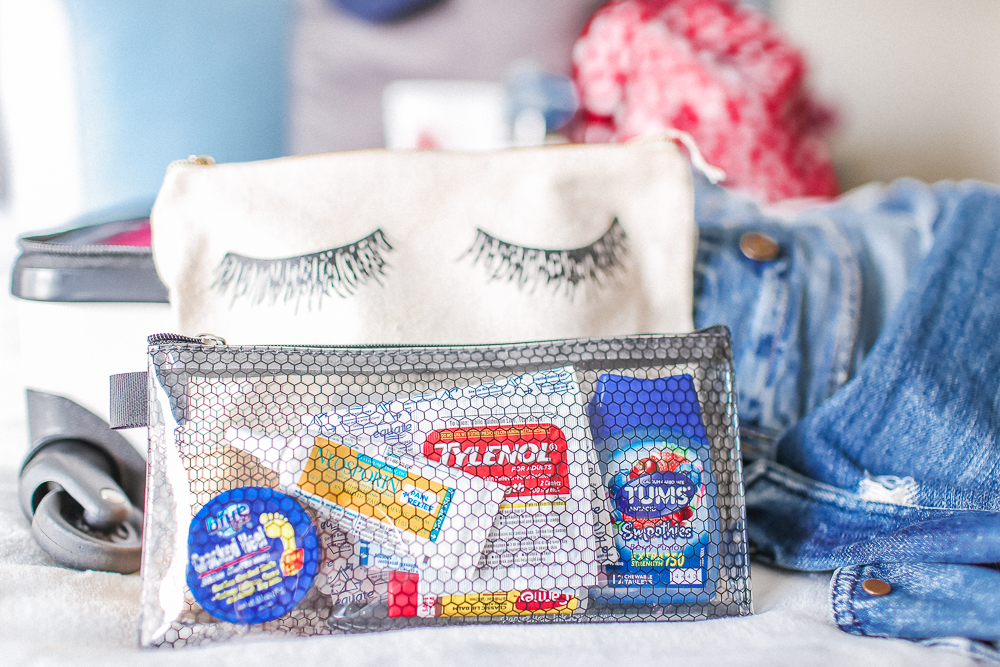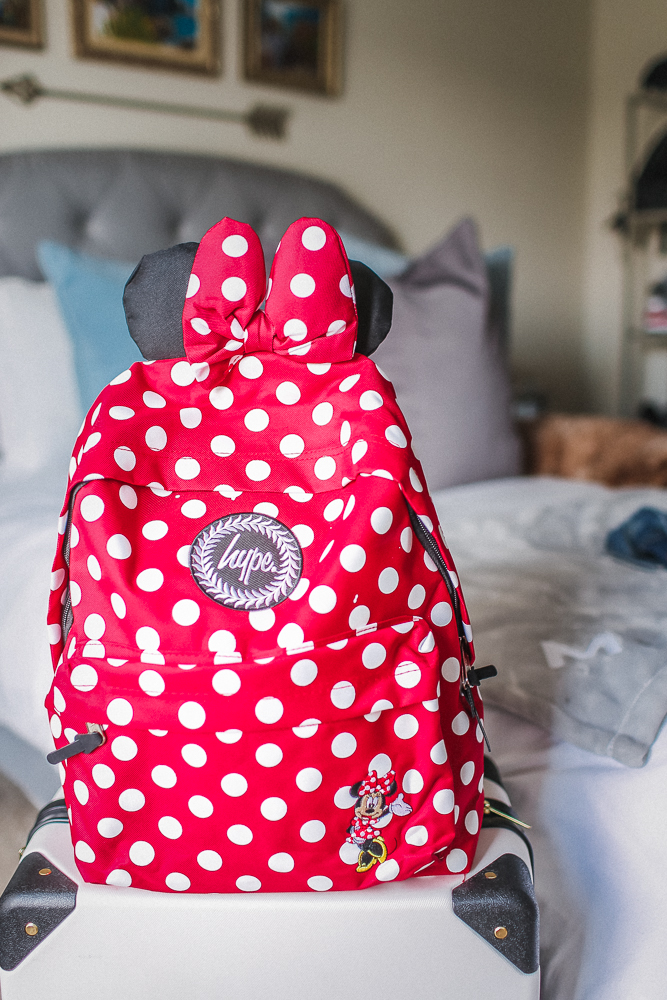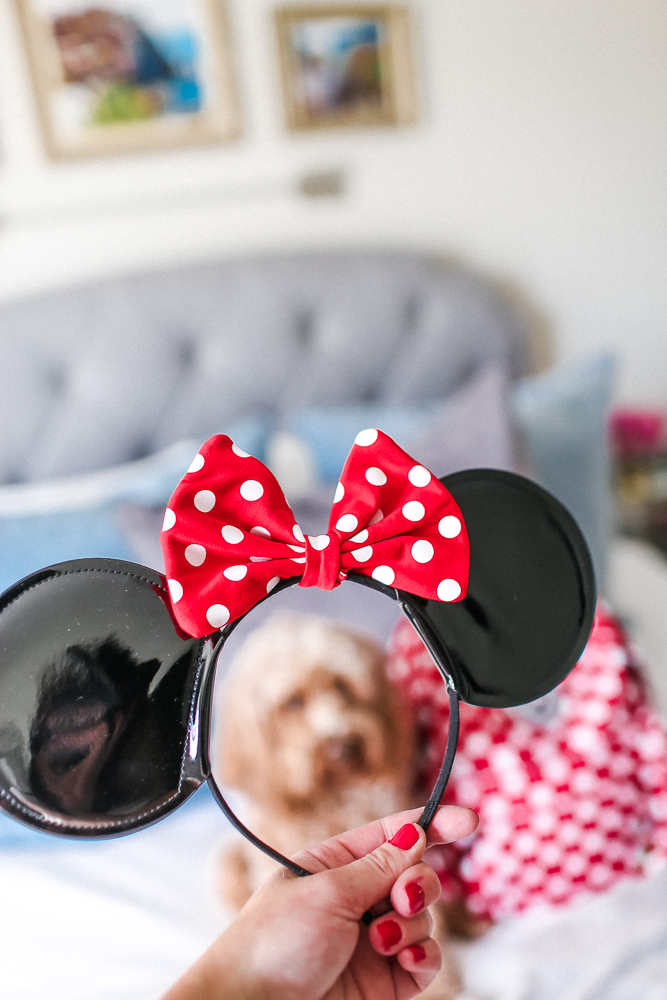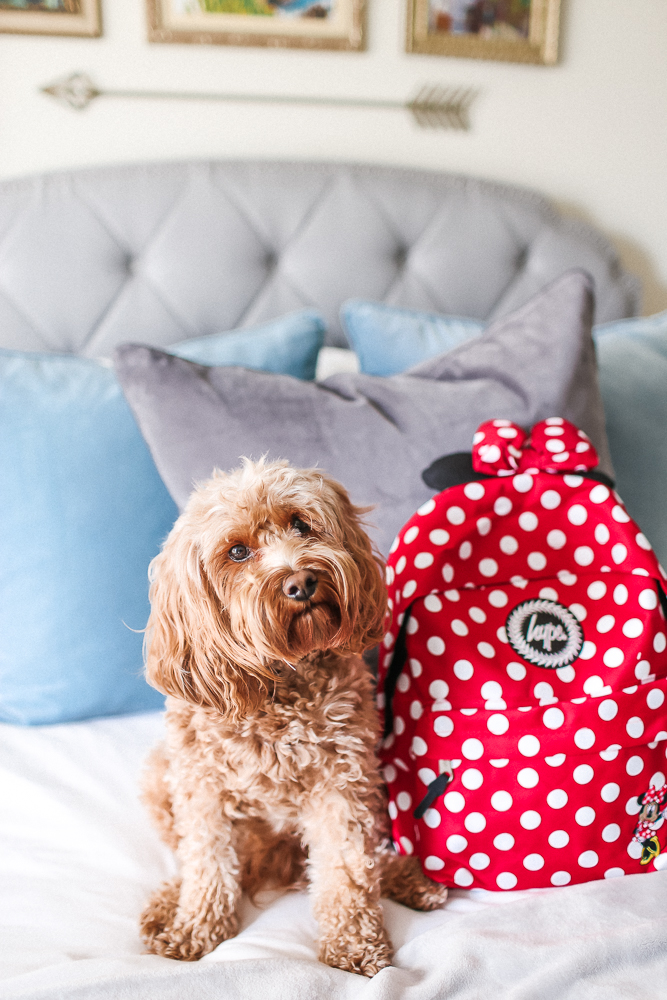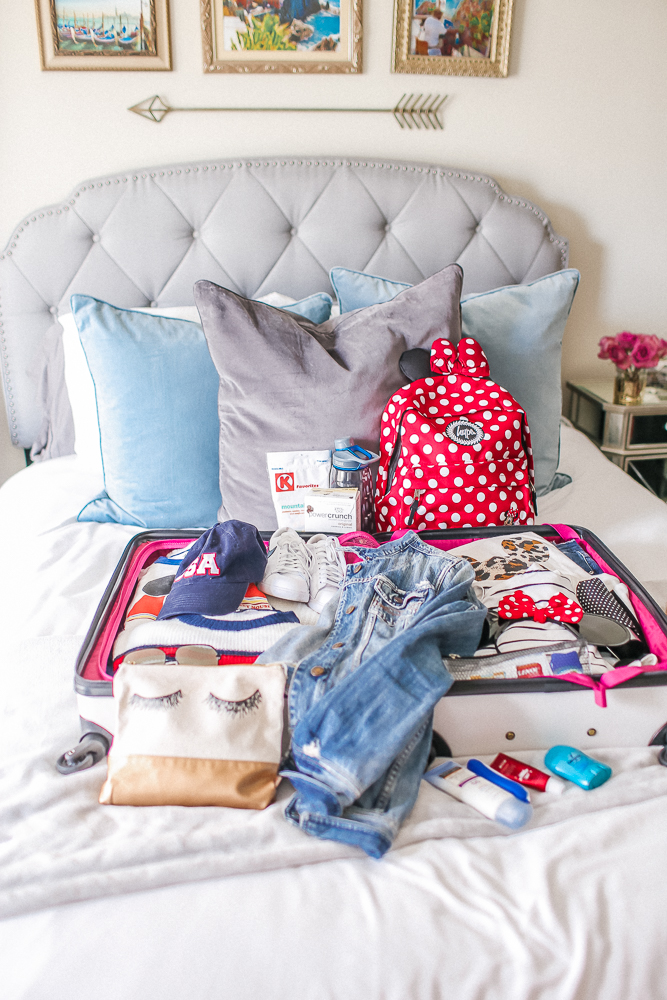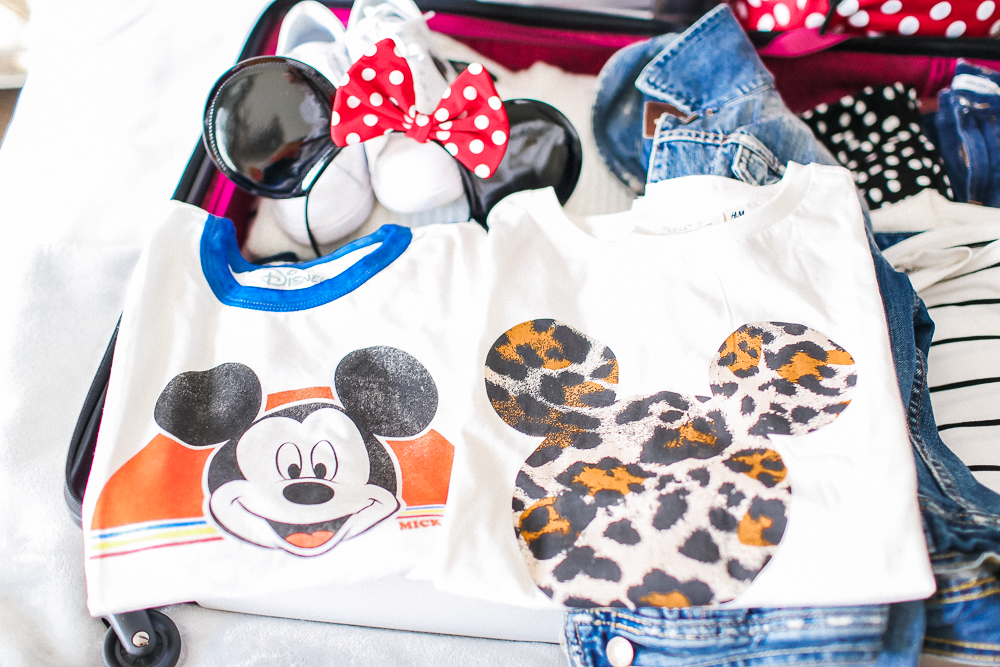 Disney Outfit: Polka Dot Top // Minnie Ears // Jean Skirt // Nike Tennis Shoes // Pendant Necklace // Quay Sunglasses
Packing Essentials: Minnie Ears // Minnie Backpack // Mickey Mouse Ringer Tee // Mickey Cheetah Tee // Polka Dot Umbrella // Distressed Jean Jacket // Eyelashes Make Up Case // USA Baseball Hat
One. Tennis Shoes: You will walk and walk until your feet literally feel like they are going to fall off it you're like me and has this unexplainable  drive to see every square inch of the park as many times as possible. I'm a there as soon as the doors open and the person who doesn't leave until a staff members walks me to the gate. Hehe, just kidding that would be annoying but I do like to stay as long as possible. It's not everyday you're at Disney right?!
Two. Sunscreen / Face Protection: This one is probably obvious given Disney World is in the beautiful sunshine state, however, I think we sometimes overlook how much extra exposure our face will be getting being in the sun for 10+ hours. I always make sure my moisturizer has SPF in it and the BBCream foundation I use as well, but it certainly won't hurt to reapply a facial sunscreen midday!
Three. Waterbottle. Purchase or bring your own, but you'l want to utilize the parks water fountains to stay hydrated. I brought this Camelback one with me so I could keep refilling it. A bottle of water at the park is $X and if you multiply that by 6 or 7 times over several days, it certainly adds up. I drink a TON of water, so for me, I brought an empty one in my suitcase to use. Just a reminder- you're supposed to drink half your body weight in fluid ounces per day!
Four. Backpack. Throwback to the days when you were a kid and you didn't need anything on you besides your shirt and shorts! Hahah! The reality is you'll need something to keep the items you need through out the day on you and unless you have crazy strong shoulders or a forearm, you should pass on the handbag and opt for a backpack. I have always used a crossbody when Im traveling or out all day at an amusement  park, however, the more I travel the more I want a backpack instead. Backpacks are great because they distribute the weight of what you are carrying across your back, hanging evenly off of your shoulder. I have my eyes on this Louis but can't splurge quite yet on it. I brought this one and this one with me!
Five. First Aid Kit + Medications. Blisters and head aches- two fo the worst things when you're out all day long. I keep this small little zipped pocket stocked with advil, tums, immodium and band aids and pack it with me on every single trip. It has saved me and some of my family members before-I feel like such a mom!
Six. Travel Size Toiletries. So think about being out in 99 degrees for 10 hours. Just a food for thought. I always have a small mini deodorant on me for the obvious reason but also for my girls with curves- swipe the deodorant on your inner thighs to prevent any rubbing and irritation. If you don't have a clue what I am talking about, consider yourself lucky!
Seven. Umbrella. Afternoon showers are common in Orlando all year long. You won't want to head back to your hotel or hide out in a bathroom due to a quick shower. Be sure to have an umbrella with you so you can keep moving and enjoying the park!
Eight. Battery/cameras. Disney World is one of the most magical places in the world. Be sure to have back up batteries for phones or cameras so you can keep capturing the magic!
Nine. Minnie Mickey Ears. Another tip for saving a few bucks. Inside the parks Minnie and Mickey ears can be far more expensive than if you purchase them from Amazon or somewhere and bring with you. I was surprised at how much some of them were going for! 
Ten. Money. Keep your money, cards and id secured in a small wallet or something inside your bag. I wouldn't carry a ton of cash on you just incase something happens. Easier to cancel a card than cope with the fact nothing can be resolved from lost money!
Have you been to Disney?!
xx, Brittany Ann 
Shop the Post: