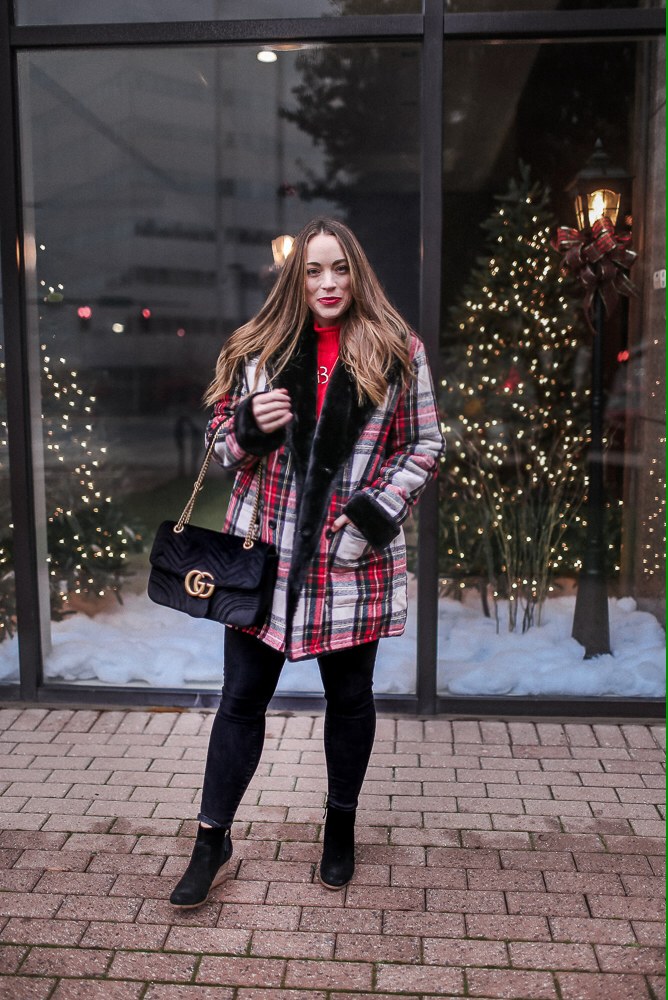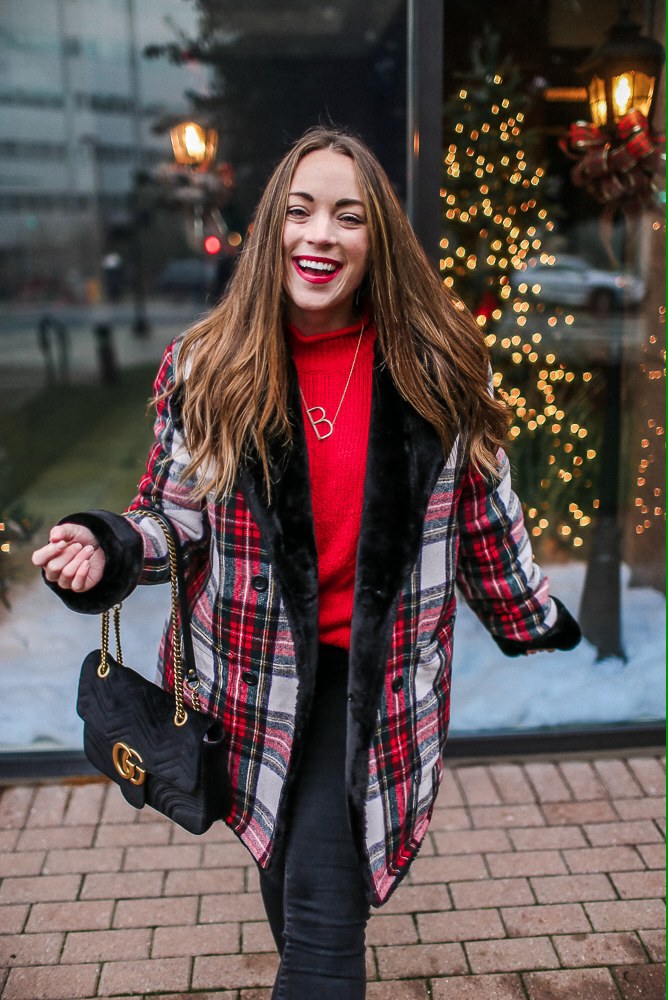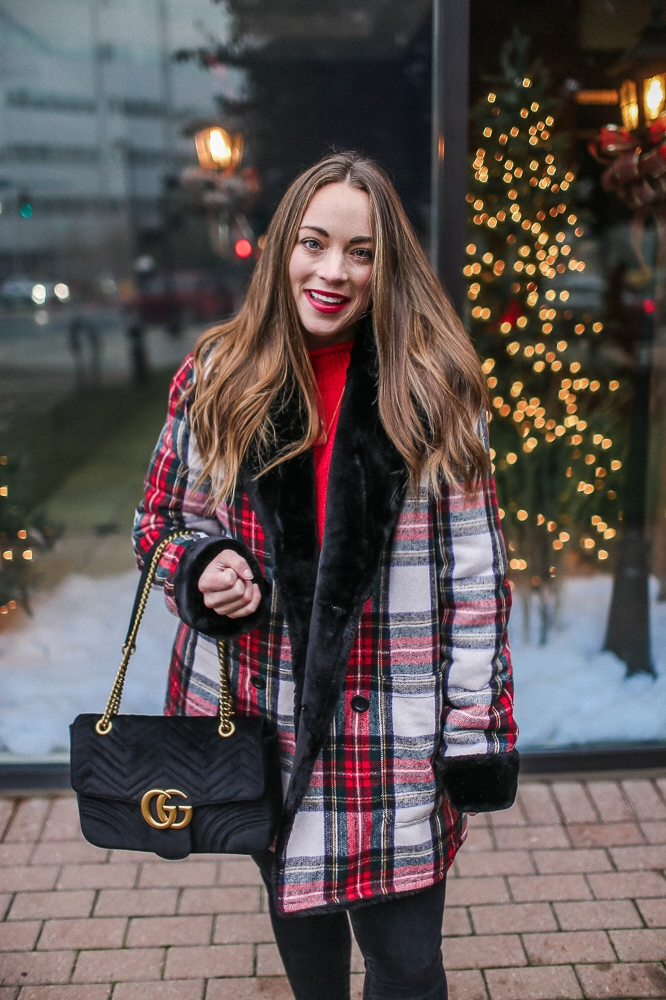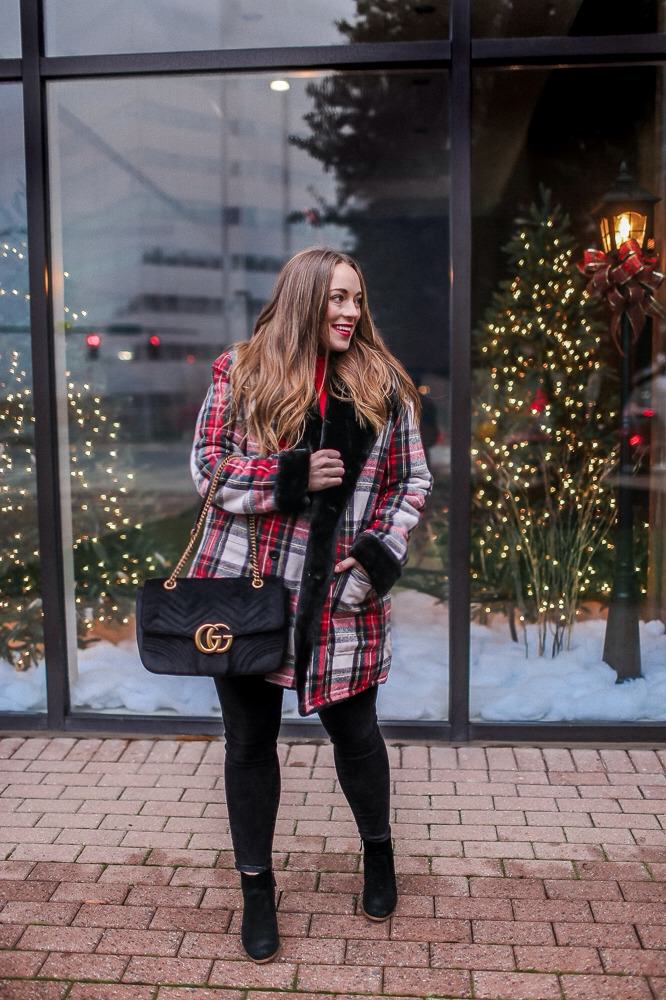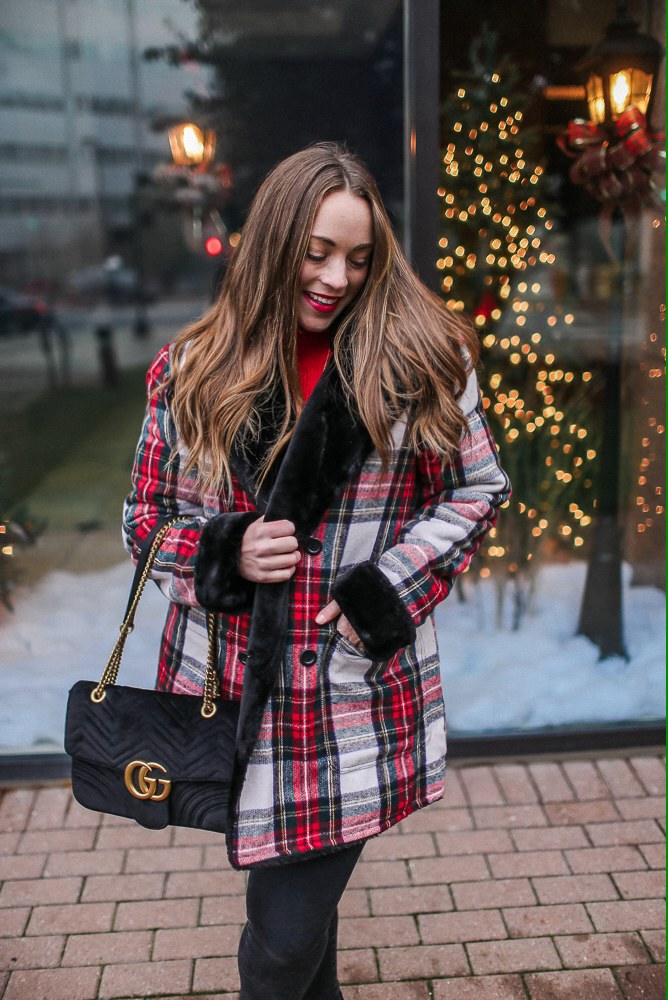 Red Balloon Sweater // Good American Jeans // Reversible Tartan Faux Fur Coat // Initial Necklace // Gucci Marmont Velvet Bag // Similar Booties
Happy Friday you guys! I can't believe we are already a full week into December. The holidays are around the corner and I can feel the anticipation of it building. This truly is a magical and wonderful time of the year!
We are expecting snow in North Carolina over the weekend. I was just looking at photos from last year around this time and the first weekend of December it was a winter wonderland here….for THREE days…there was probably 3-5 inches of snow! We have videos of Ruby eating it and running around!
Anyways, if you're like me, I look to purchase one coat each year. I like to get one that differs in style, length, fabric etc. than the year prior. I think it makes you have a   "refreshed" look at the colder weather. This coat here, that I am wearing in the above is a two for one deal. It's reversible! I love that the inverse is an all black faux fur. This can easily become your go to jacket for fancier more formal things. I love this plaid, I feel like we all have seen it now in blanket scarves for a couple years and I feel like it has become the Christmas plaid of plaids- If you know what I mean! Anyways, it does have an oversized more boxy fit. If you are in between sizes I would suggest you go ahead and size down. It is super, super soft on both sides so that is a huge win in my book!
I have rounded up a few of my favorite coats from some of my most shopped retailers! Click on any of the images to shop!
xx, Brittany Ann
Shop the Post: