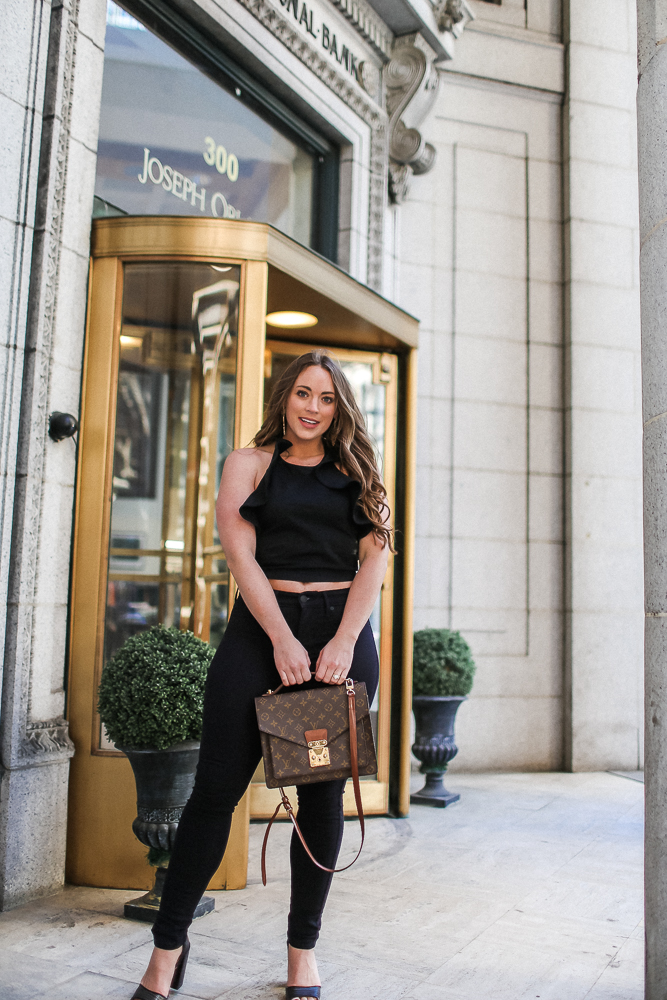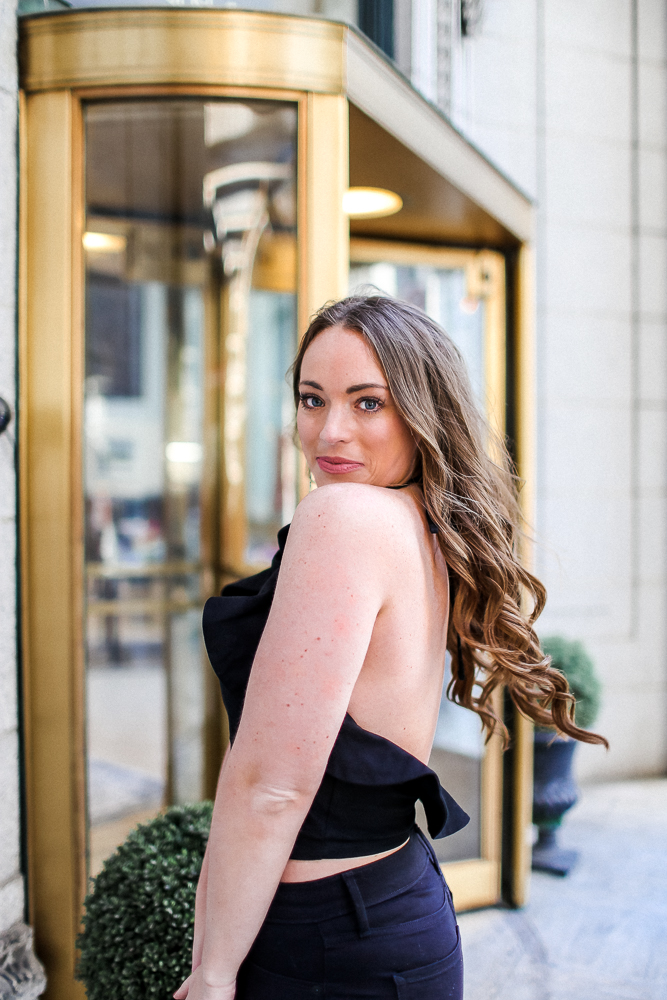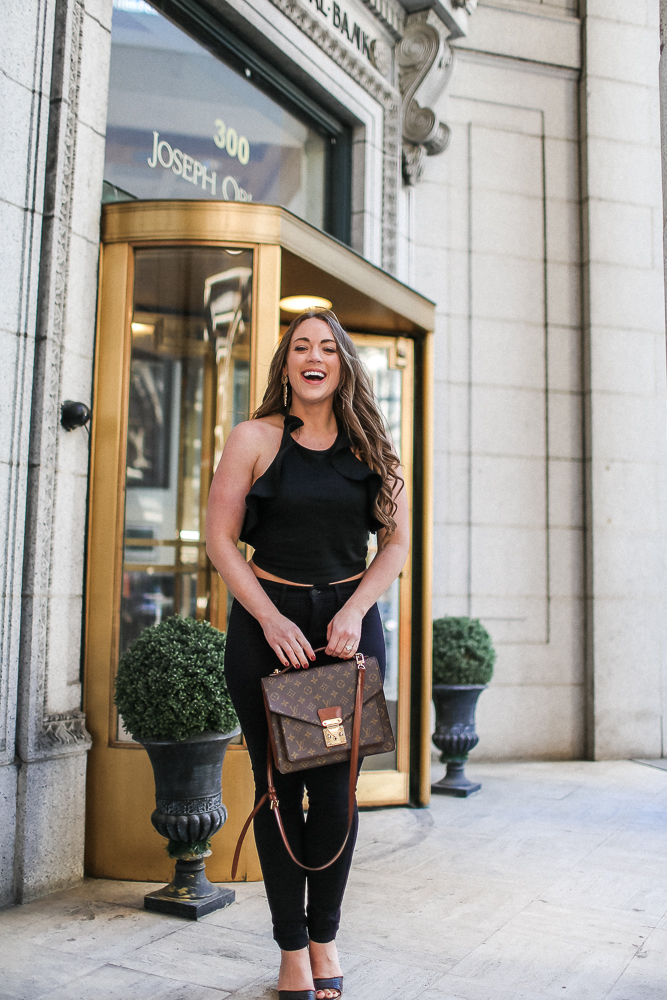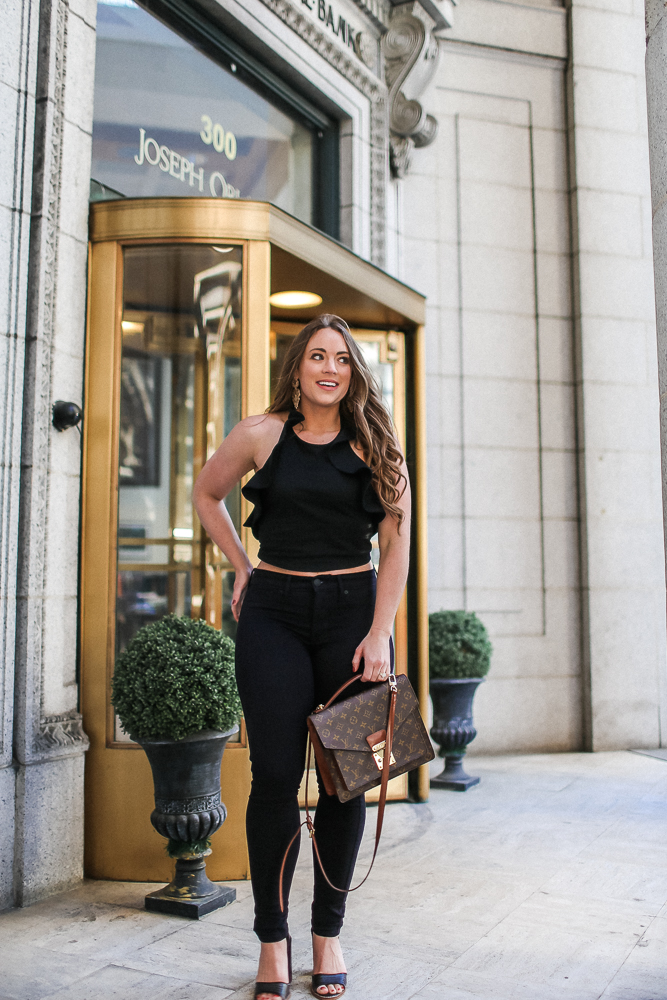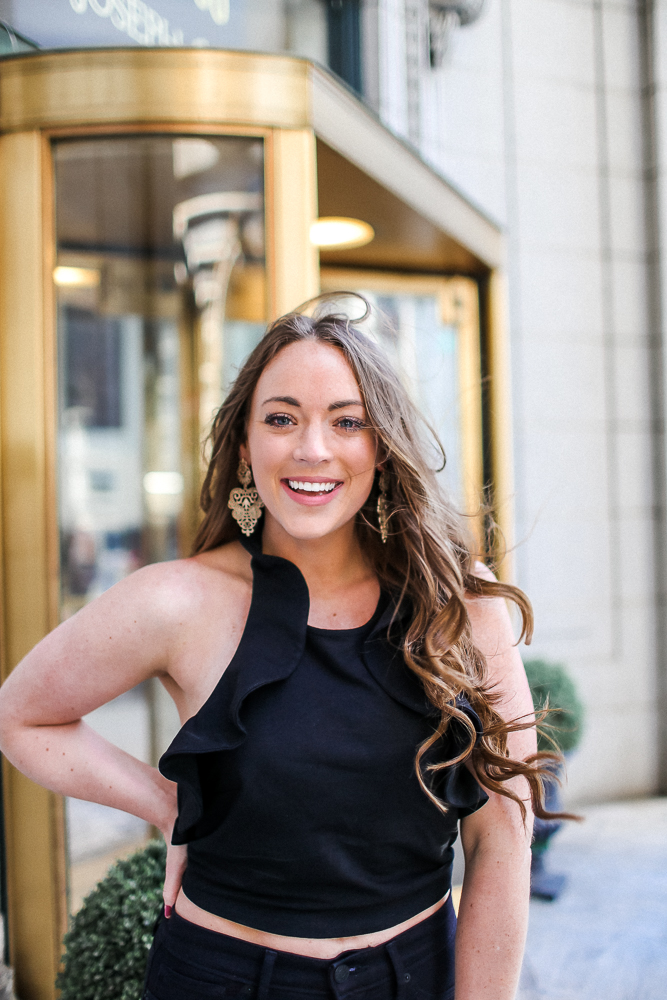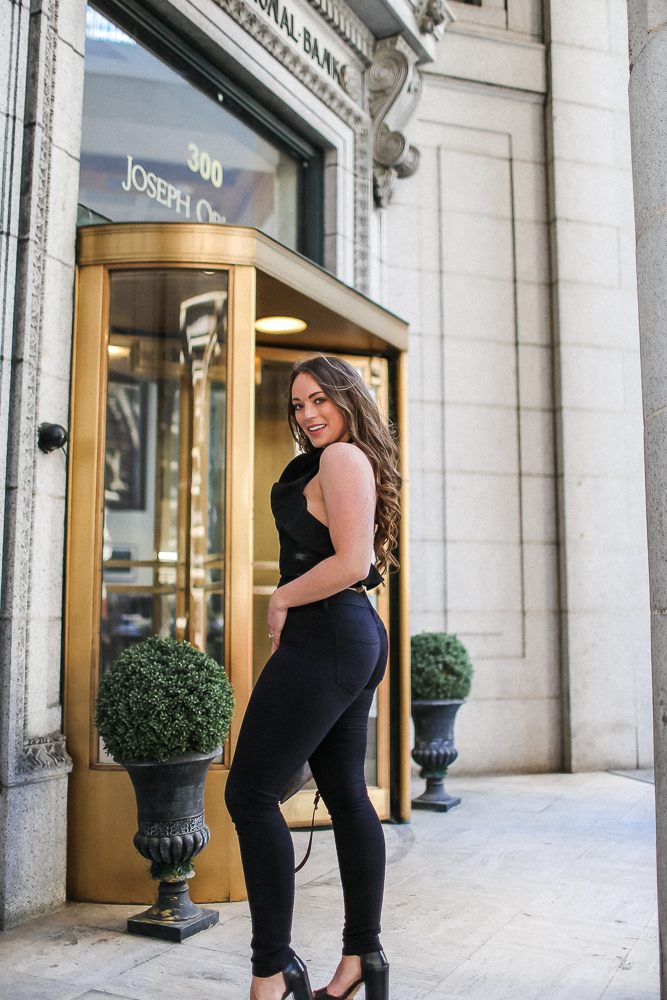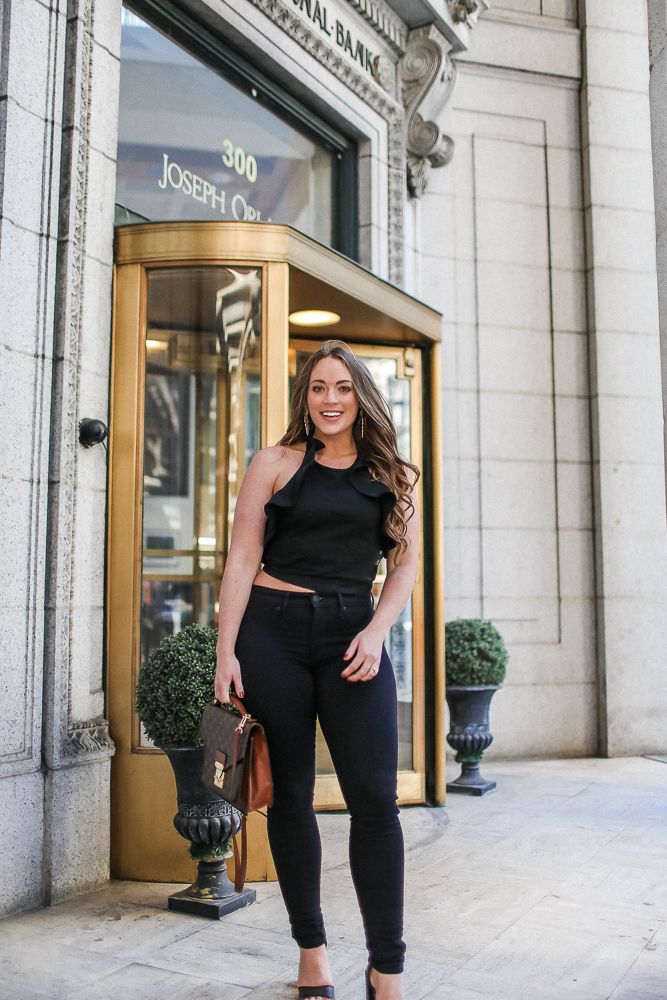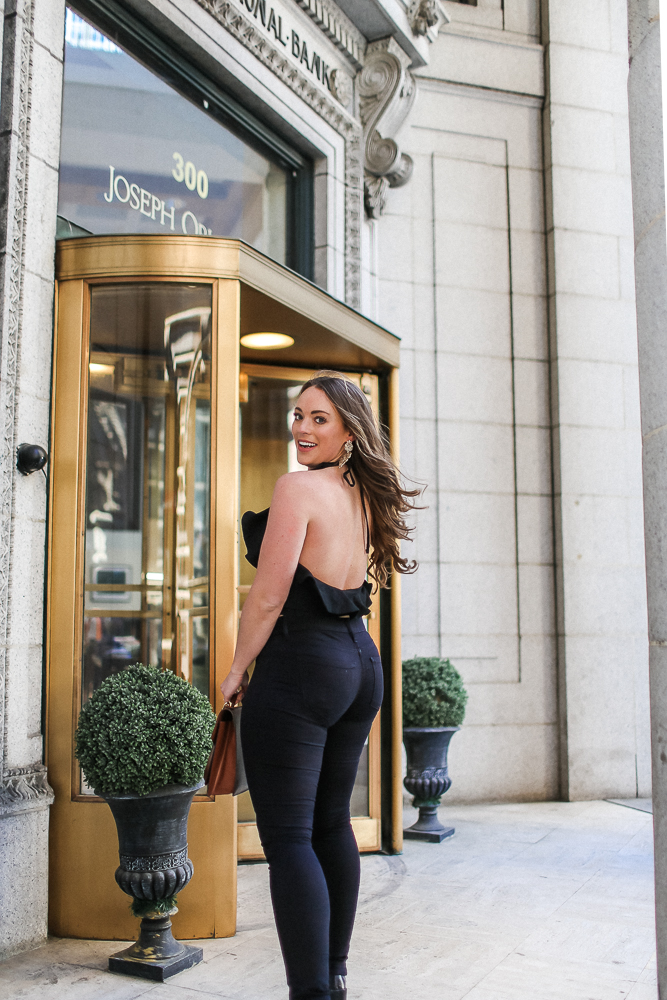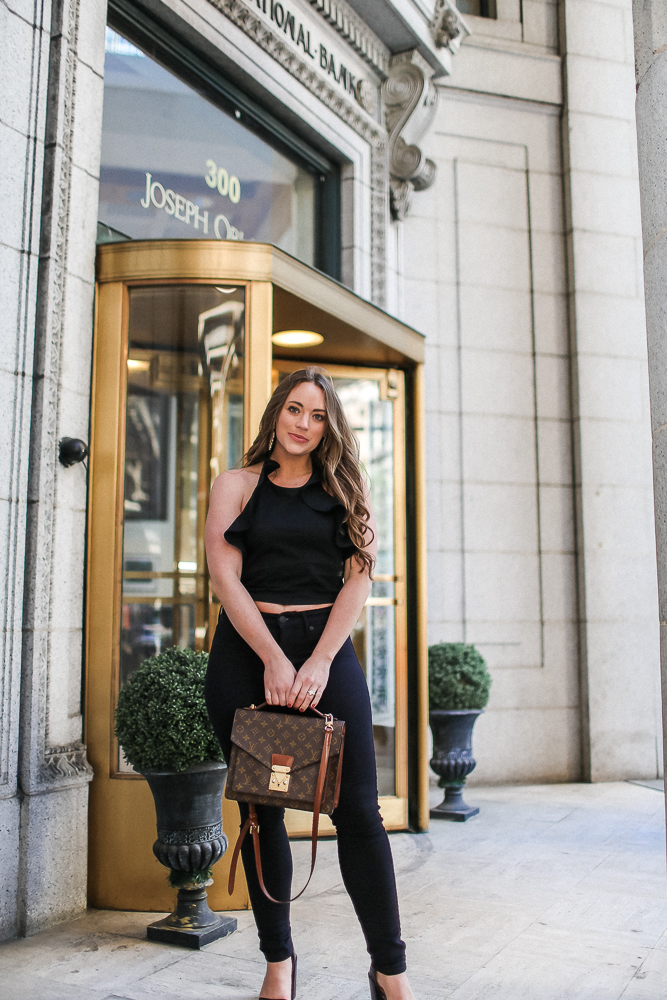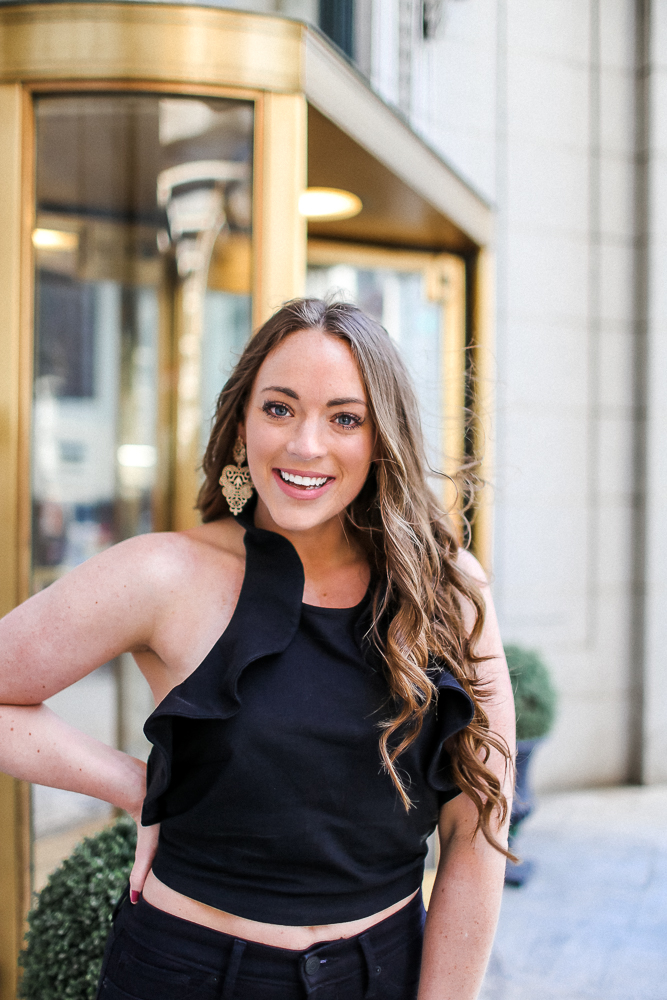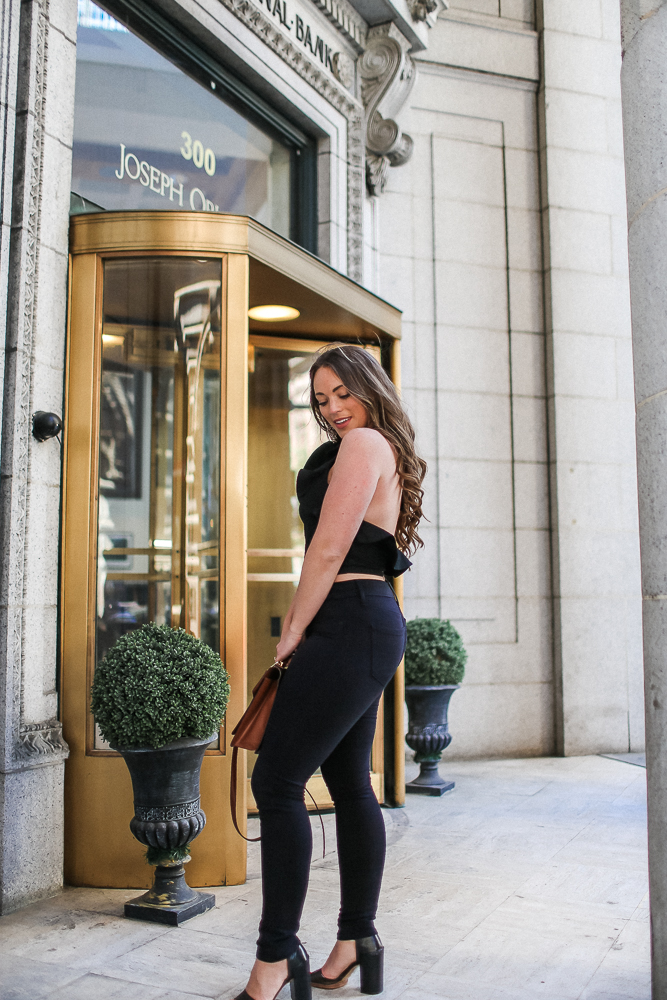 Ruffle Halter Top // Black Skinny Jeans // Similar Gold Filigree Earrings // Similar Ankle Strap Heels // Lips "Modesty" // Bag: Louis Vuitton Monceau
Hi guys! It has been a bit since I last posted. I work remotely for a company and things have been a little hectic for me! I had a rather relaxing weekend with Pat and Ruby so I can not complain! To all of you Mothers out there, I hope you enjoyed your day yesterday, I know from my Mom, you all wear so many different hats and make a ton of sacrifices that most often go unnoticed. Here's to you ladies! And because I know my Mom reads this- I love you Mom! Thank you for being the brightest star in my life. You're always so supportive and loving, I am so thankful to have you in my life!
I found this little black halter top and instantly fell in love! It's $24 and it also comes in white! It's certainly a cropped fit and I just love how the entire back is exposed! I wore sticky boobs with this top so I wouldn't have any straps showing! [Stickyboobs here for $9.99, that's $8 cheaper than the ones from Target!) I also wore this exact outfit out again for my friend Brianna's bachelorette night out! I think the black on black is always an easy go to loo for a night out!
Thank you for stopping by! I really appreciate it 🙂
xx, Brittany Ann
Shop the Post: