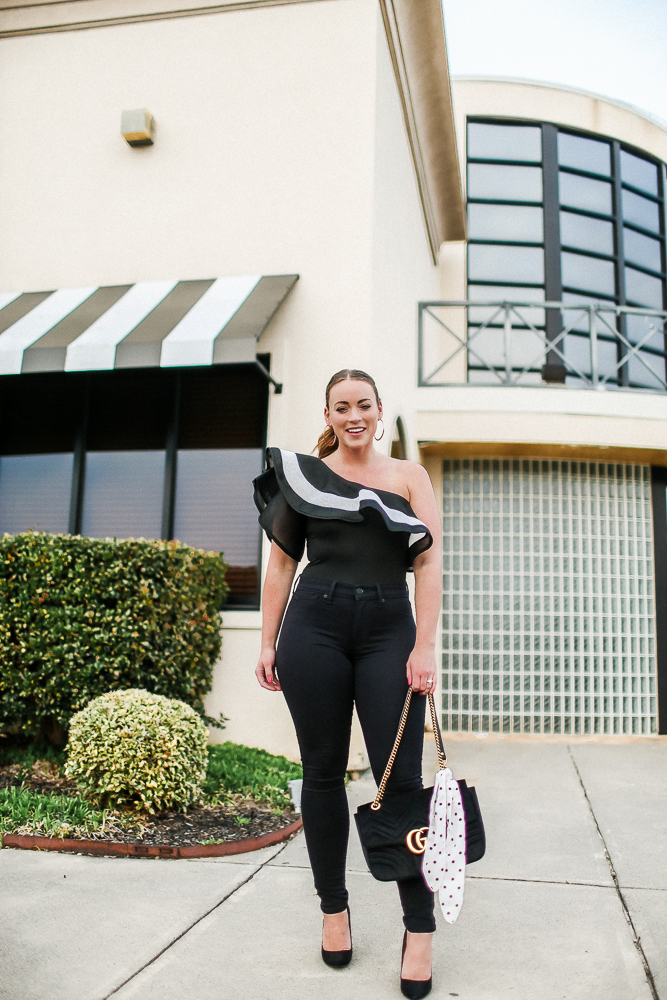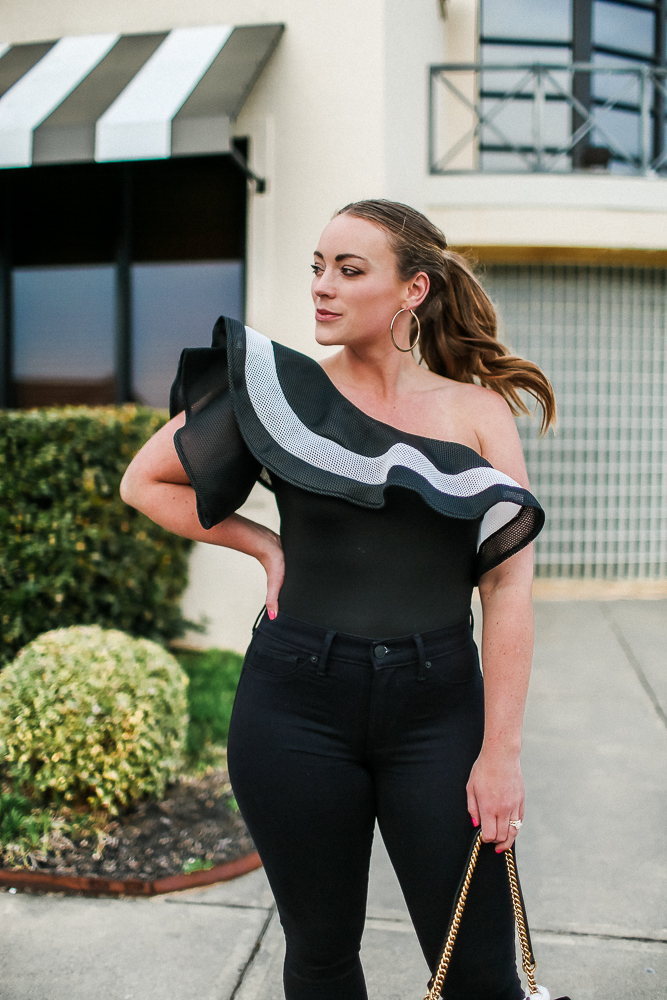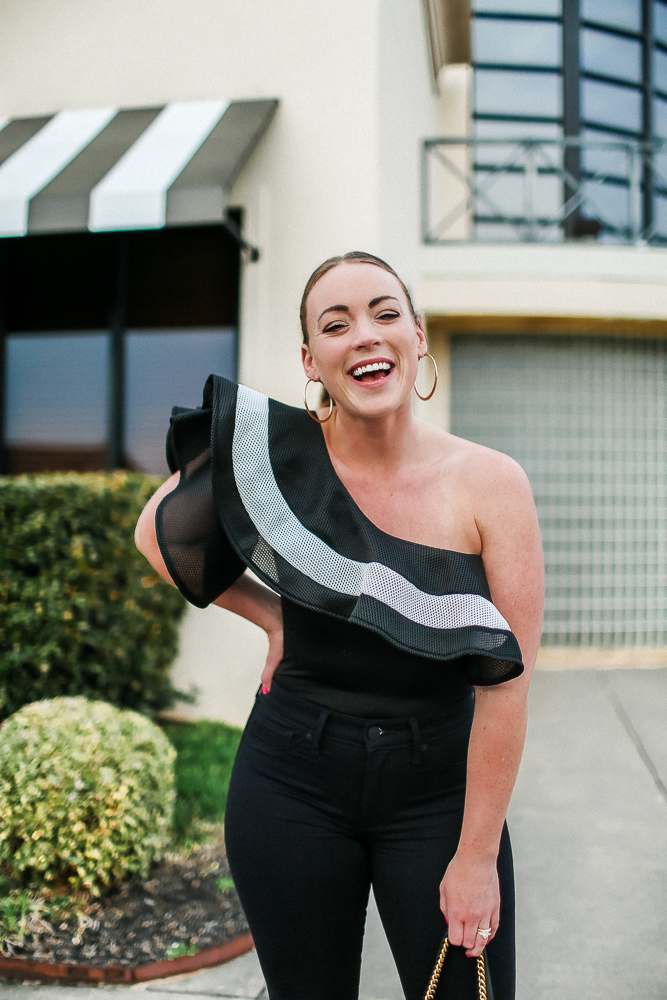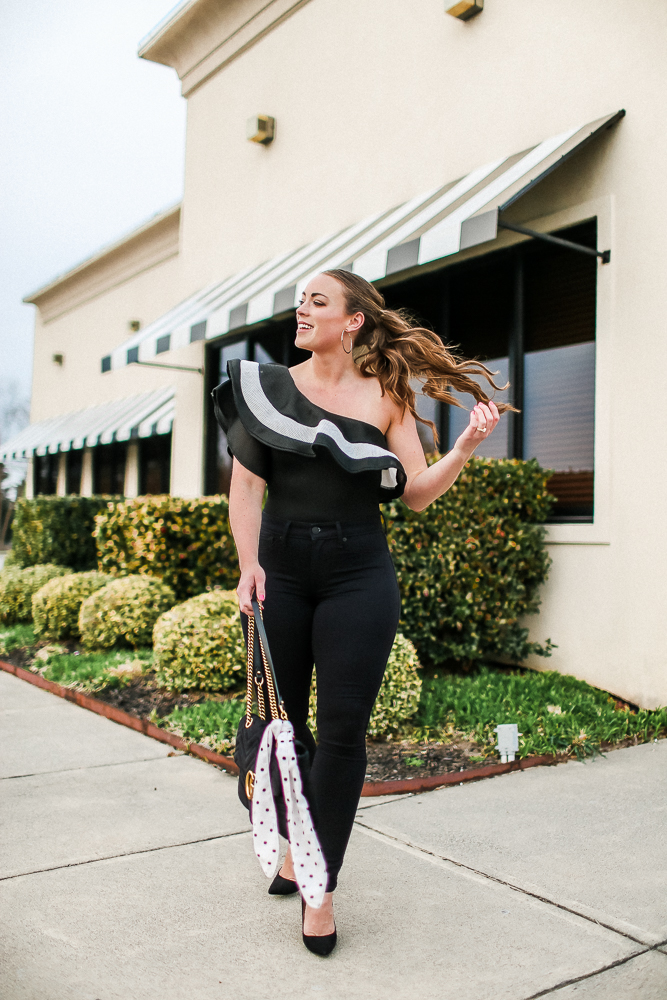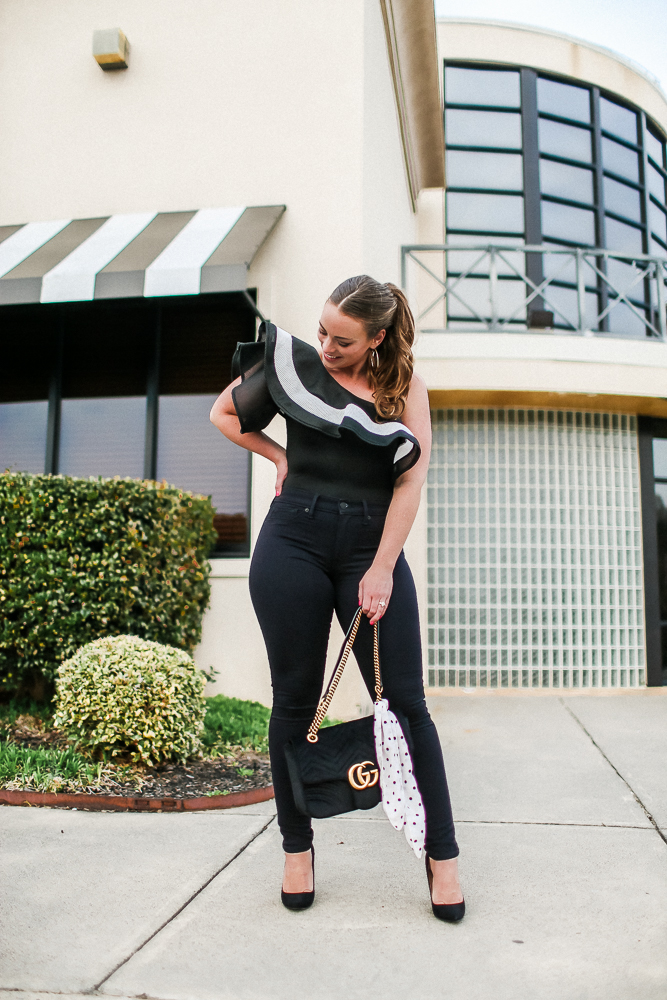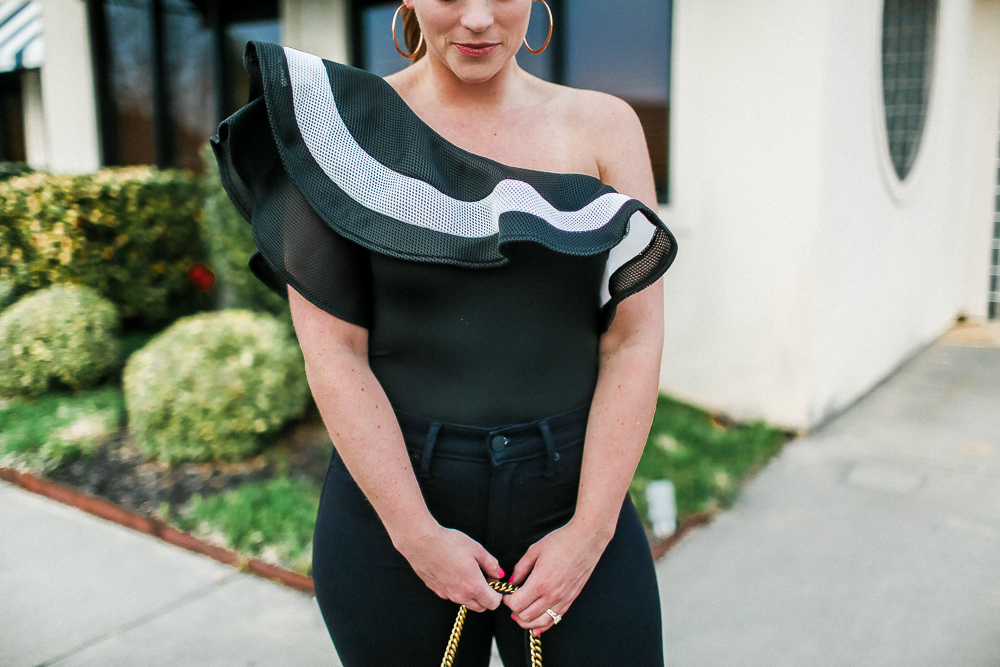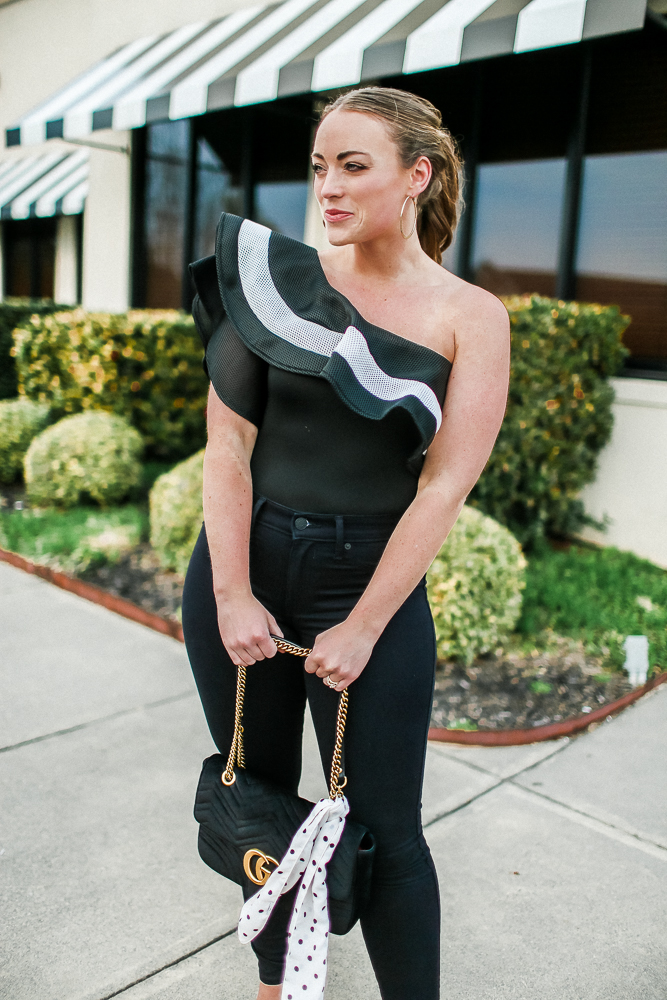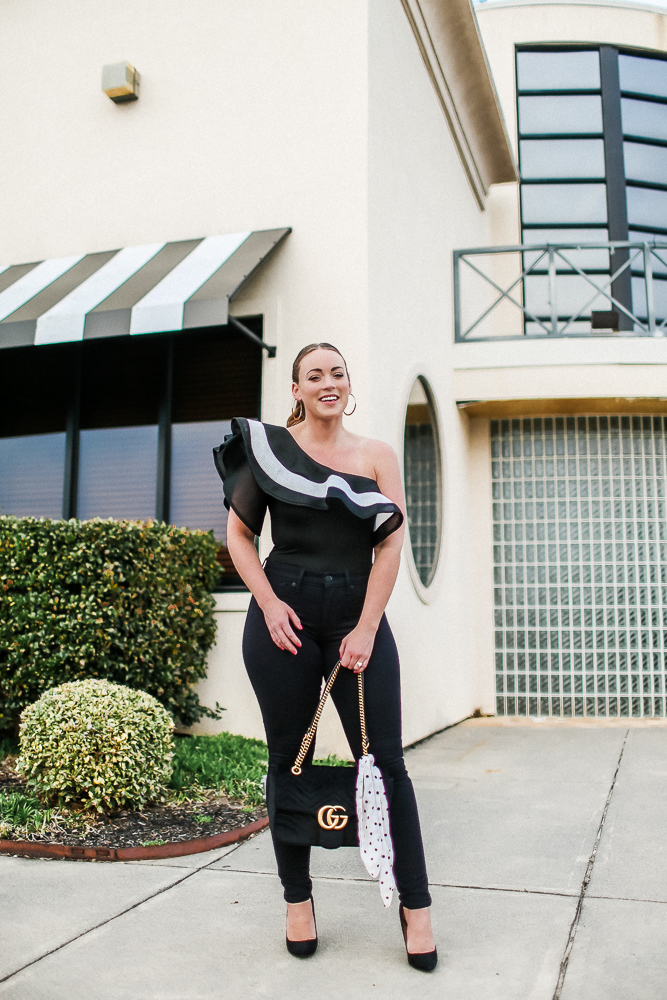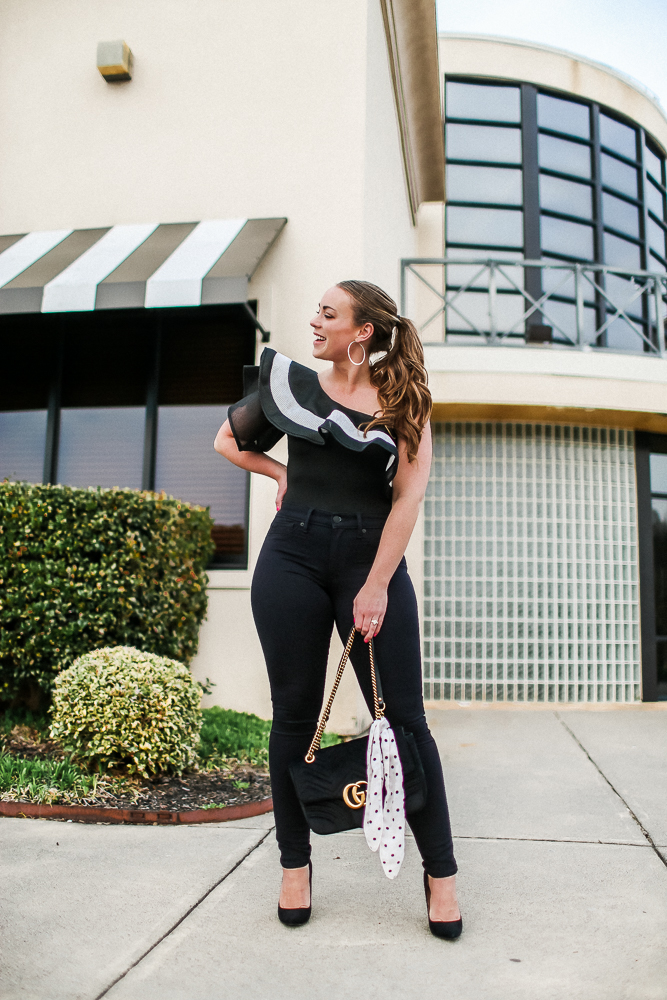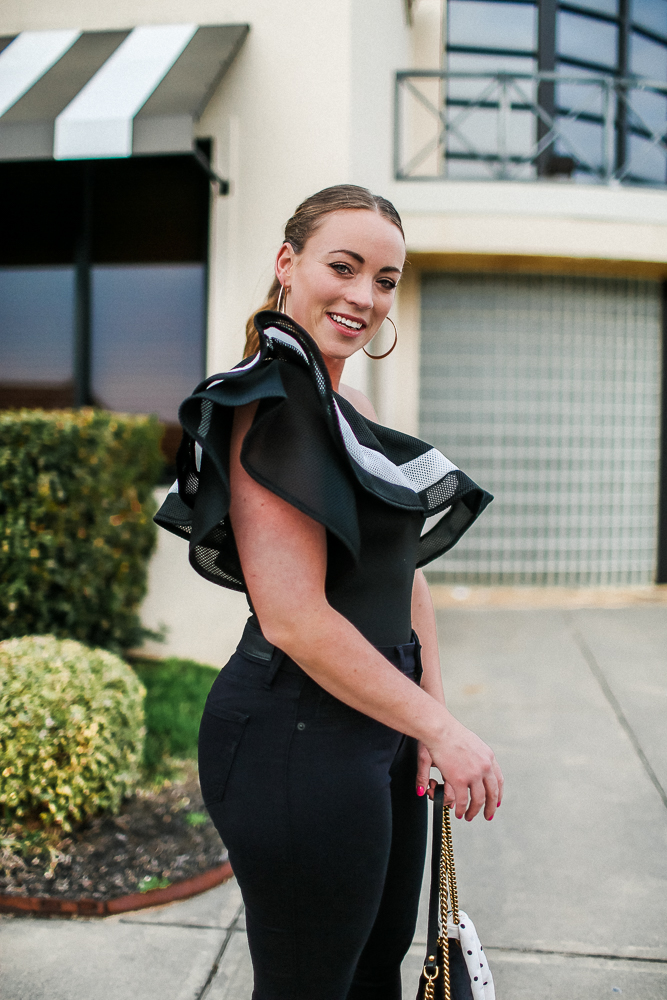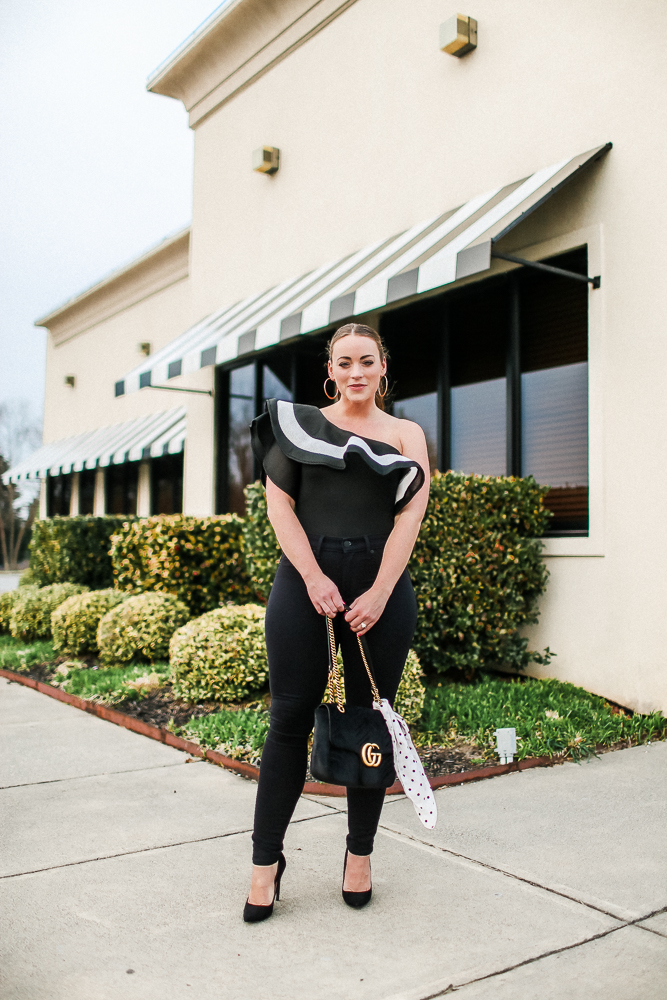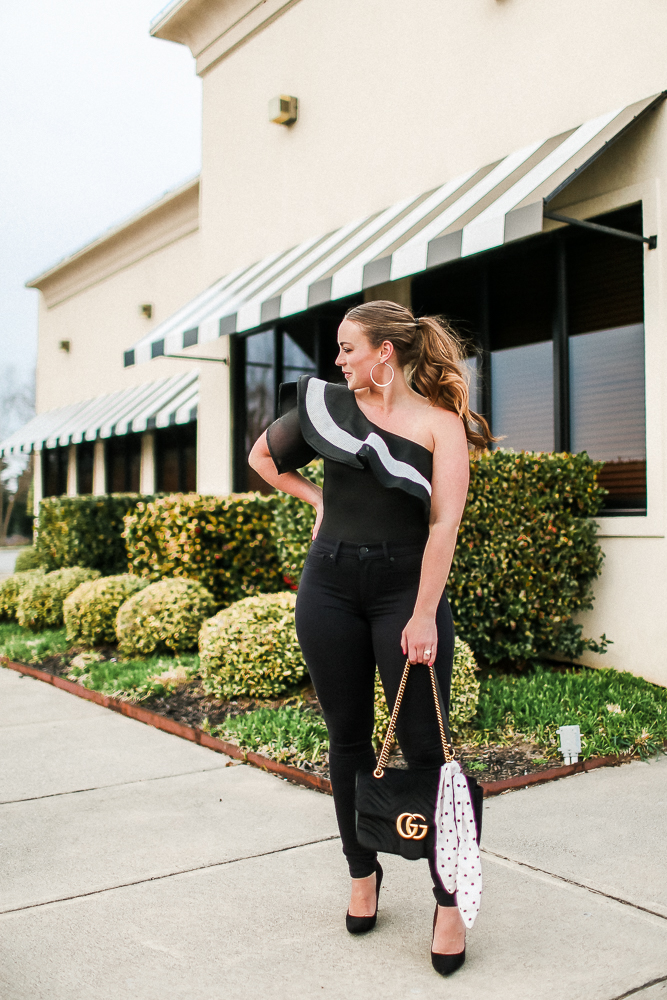 One Shoulder Bodysuit // Express Jeans // Sam Edelman Black Heels // Hoop Earrings // Gucci Marmont Handbag // Similar Polka Dot Scarf
Happy Friday you guys! Sharing this all black night out look today! This one shoulder body suit is just simply so fun to wear! It's a super soft fabric with great stretch to it. The ruffle detail is a little extra but I love it for a fun night out or date night look! This is an Amazon Prime find, only $19 & I am wearing a size medium! It comes in a white option where it has a black stripe on the ruffle detail. I also love this v-neck body suit with mesh ruffled sleeves as well!
I love an all black look for a night out. I feel like it's always super chic and I felt curvy & thin in this look! I used to not love a tight top tucked into jeans without layering with a cardigan or a jacket of some sort but I have seen great improvements with toning up and losing some weight! I used to think my thighs and hips were just huge and wide so I always felt I needed to cover them in a way with a longer layer! It feels amazing to work really hard in the gym, to focus on dieting and eating balanced and to see those results come through!
I'm home in Pittsburgh for the weekend-another bridal shower! So very exciting three of my best friends are getting married this June! I am so happy for them, I love weddings! Of course, I'm leaving bright and early on Sunday….have to make it back to Winston to watch Game of Thrones with Pat <3!
I hope you guys enjoy your weekend!
xx, Brittany Ann
Shop the Post: