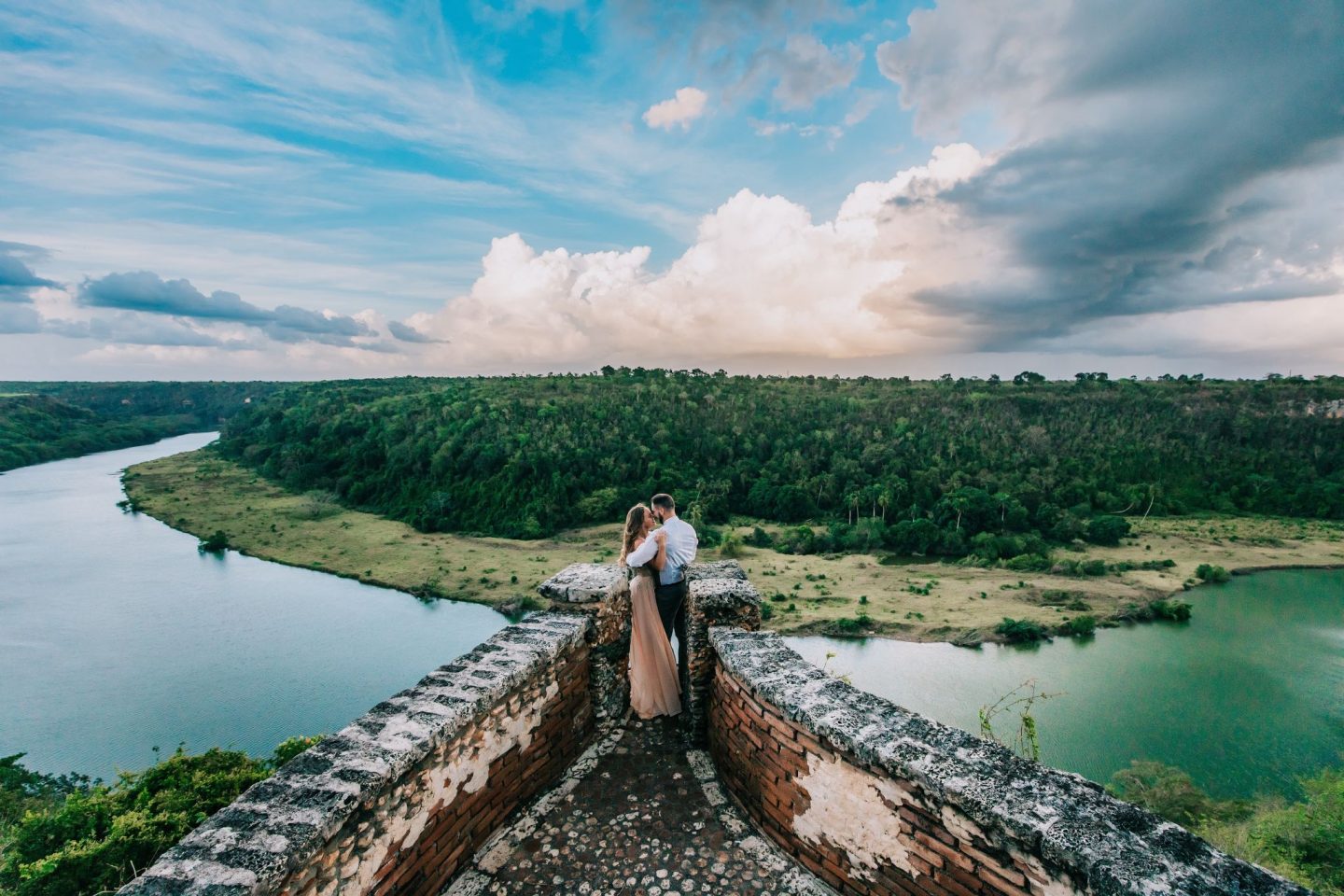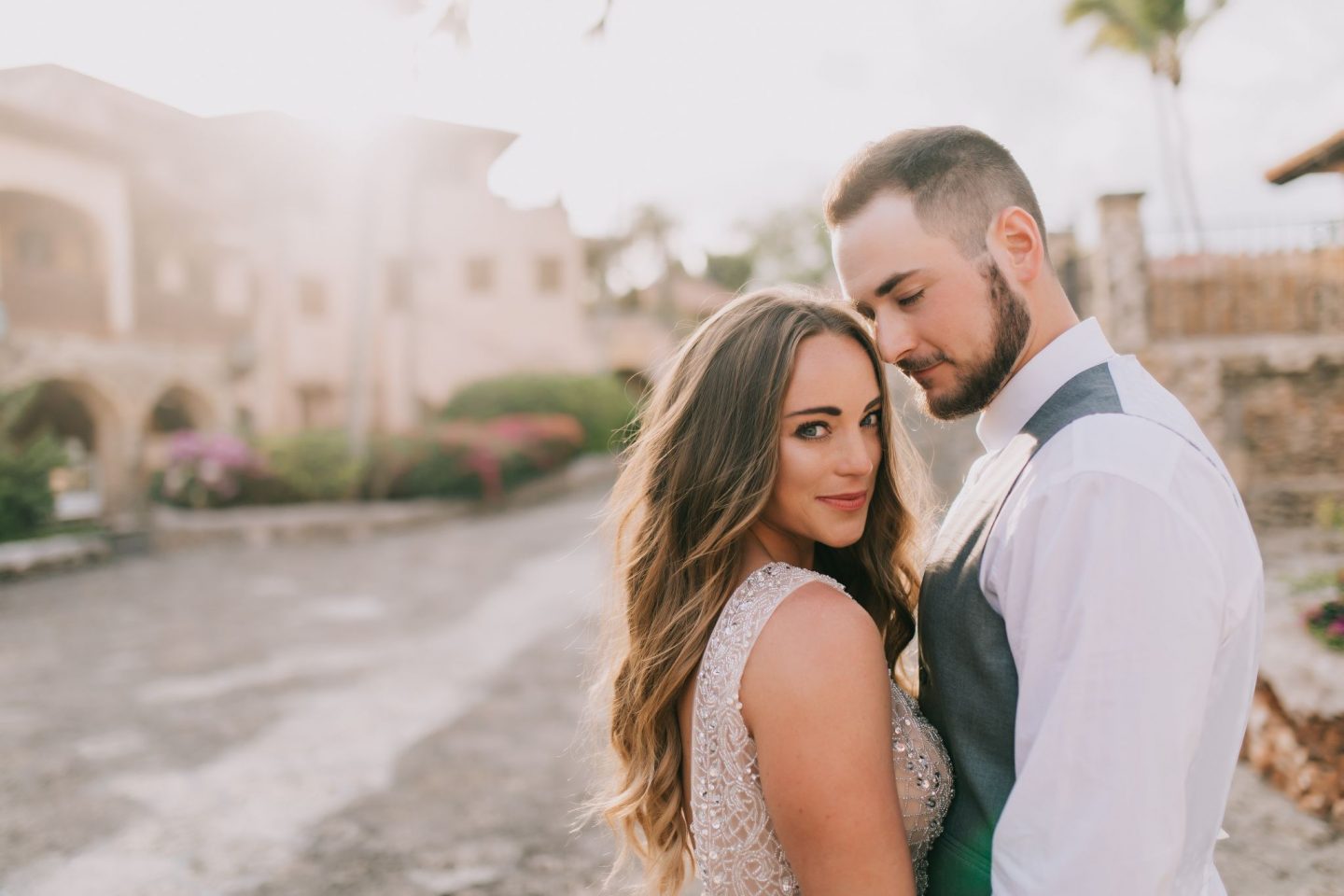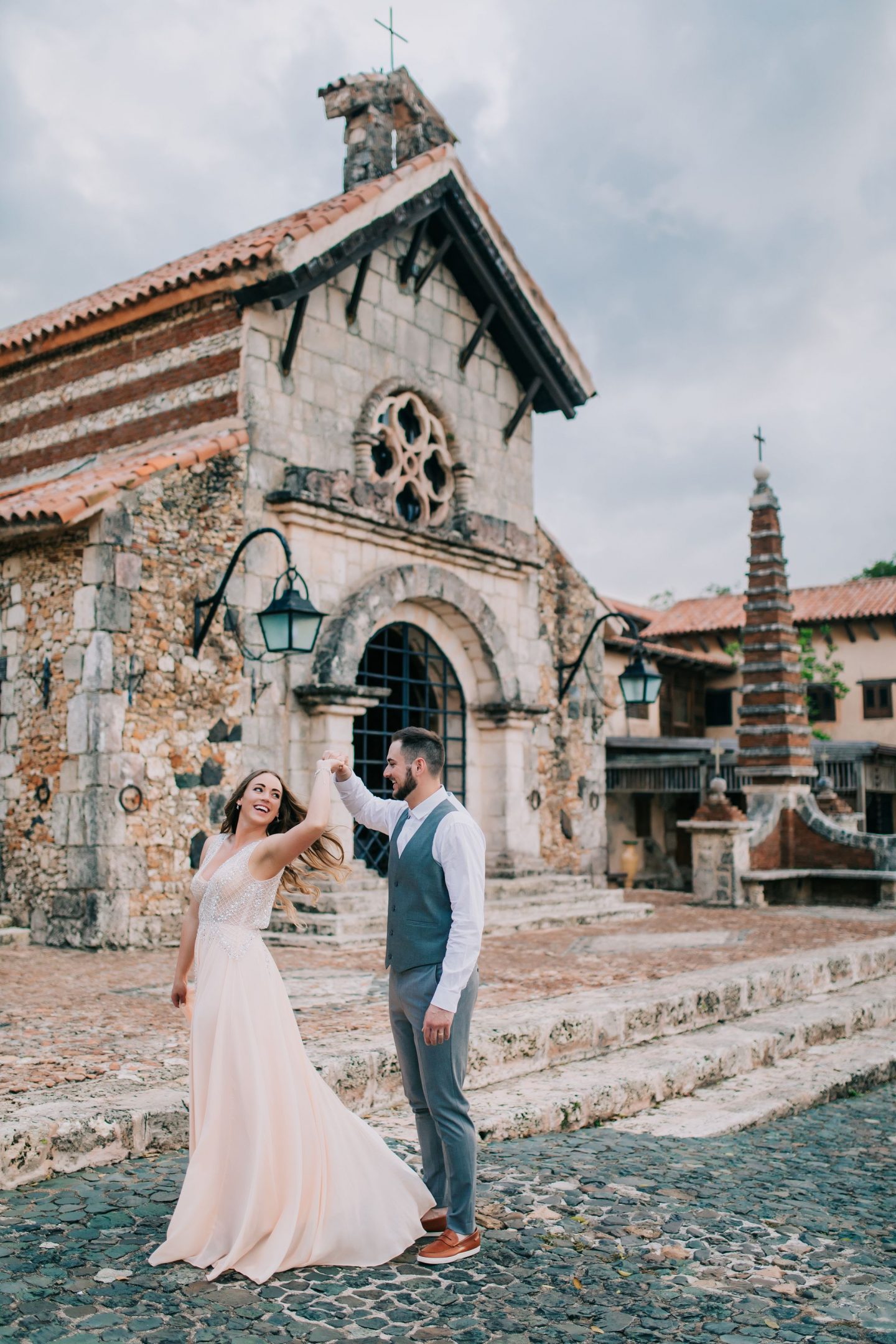 Hey everyone! It's a new start to the week, isn't it?
I can't believe I am just now getting around to sharing these photos. This set is easily one of my most favorite set of photos I have ever taken. Outside of our actual wedding day photos, these are number one. I had dreamt about photographing at this location since we had landed on the Dominican Republic for our destination wedding at this point, almost a year and a half ago! No matter what resort we chose to stay at and have the actual wedding, Pat and I were going to travel to here, Altos de Chavon, to explore this beautiful little town area and to photograph here. I literally dreamt and dreamt about this place, picturing myself holding Pat's hand wearing a beautiful dress on the most perfect evening. We were really lucky that we were able to have this moment and have it captured by Gaston, from PuntaCanaPhotographer. I had planned on posting relatively soon after the wedding, but had so much content to share and had weekends after weekends planned where I had more images taken and all of that. I then decided to hold onto them when I knew I was going to see family for our Pittsburgh reception. I thought it would be really fun and special to share with them in person. Anyways, then that month flew by and I had decided to wait until after our honeymoon. Pat and I had looked through these images when we were on our trip. It was just such an incredible and romantic evening, I love re-living it as much as we can!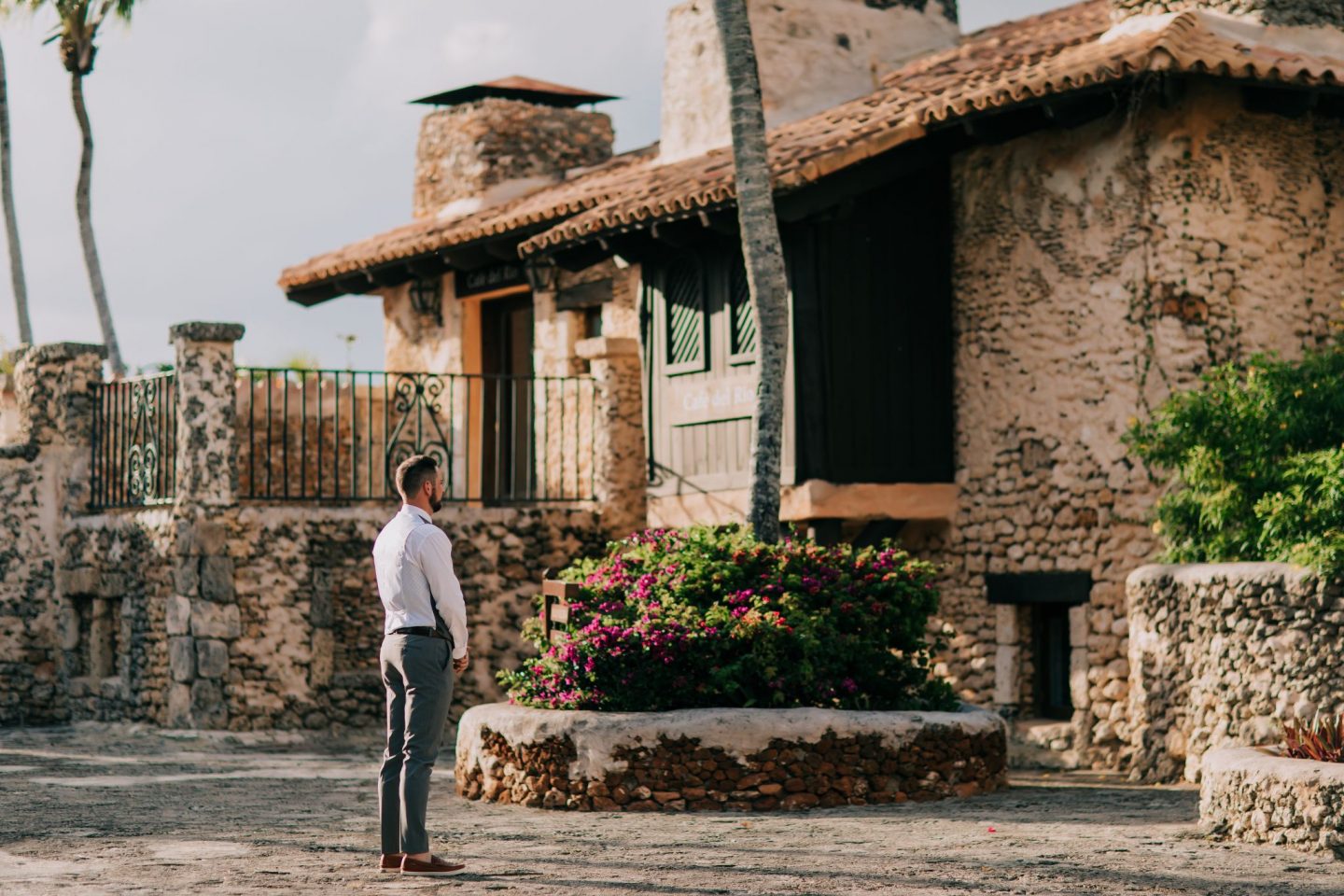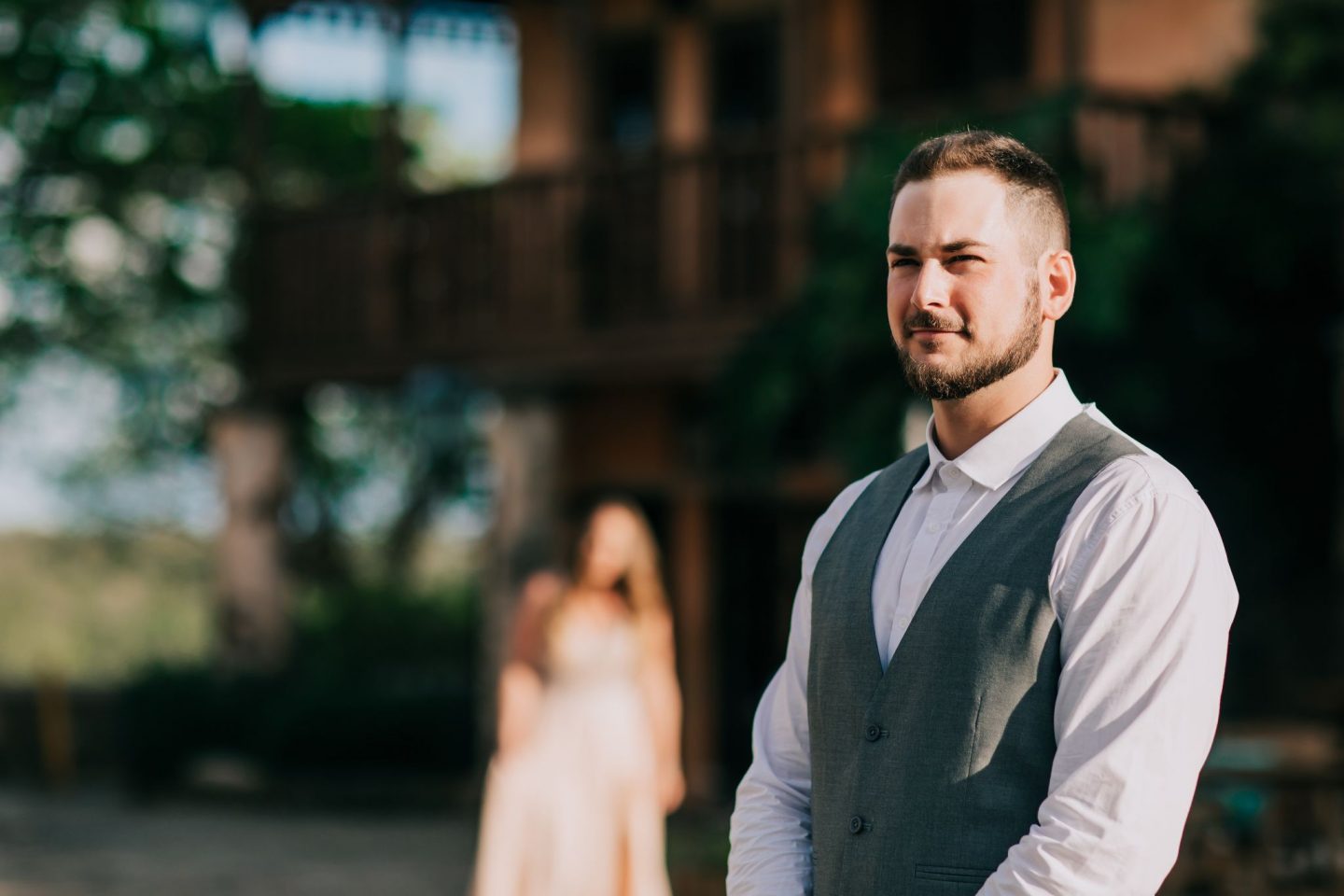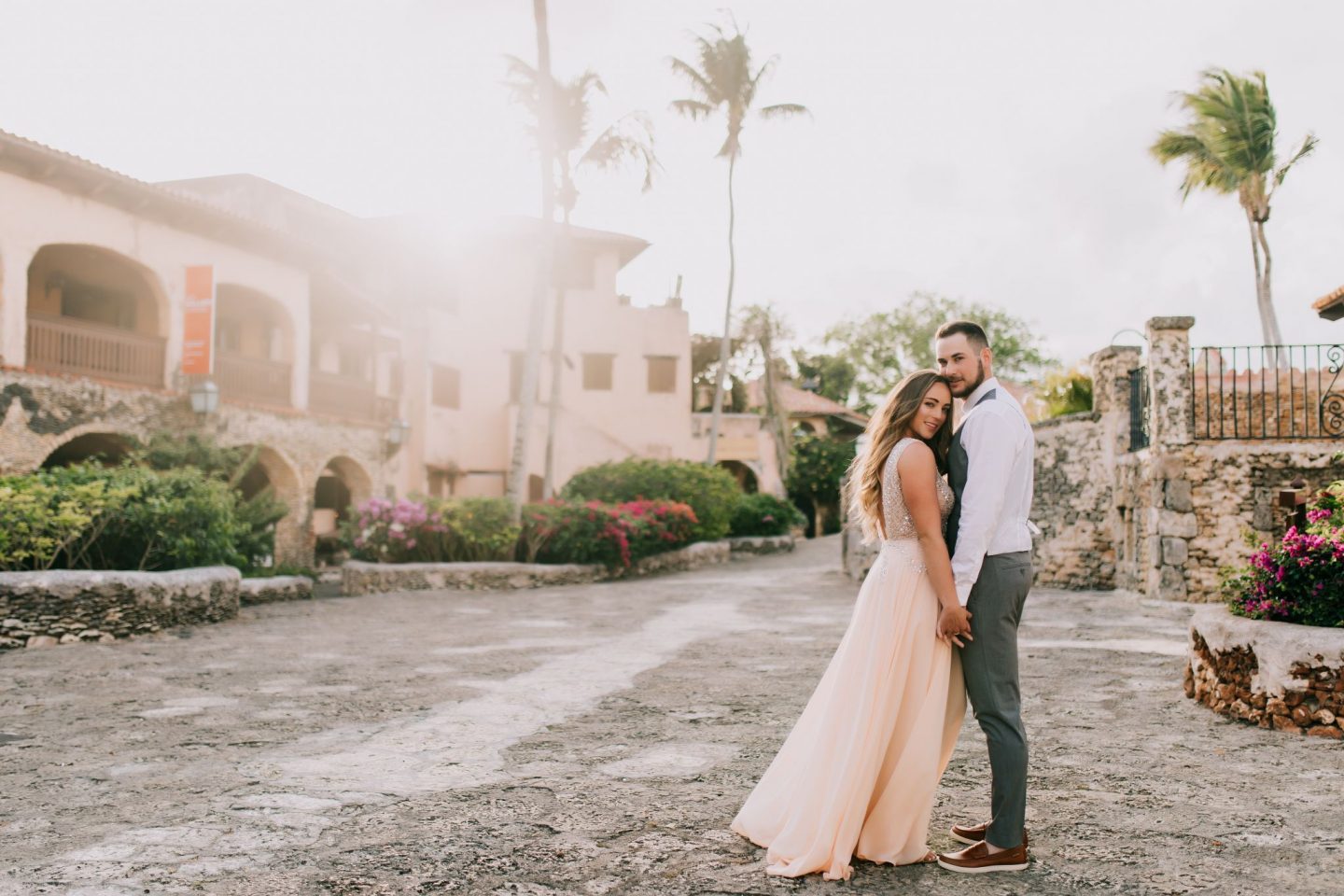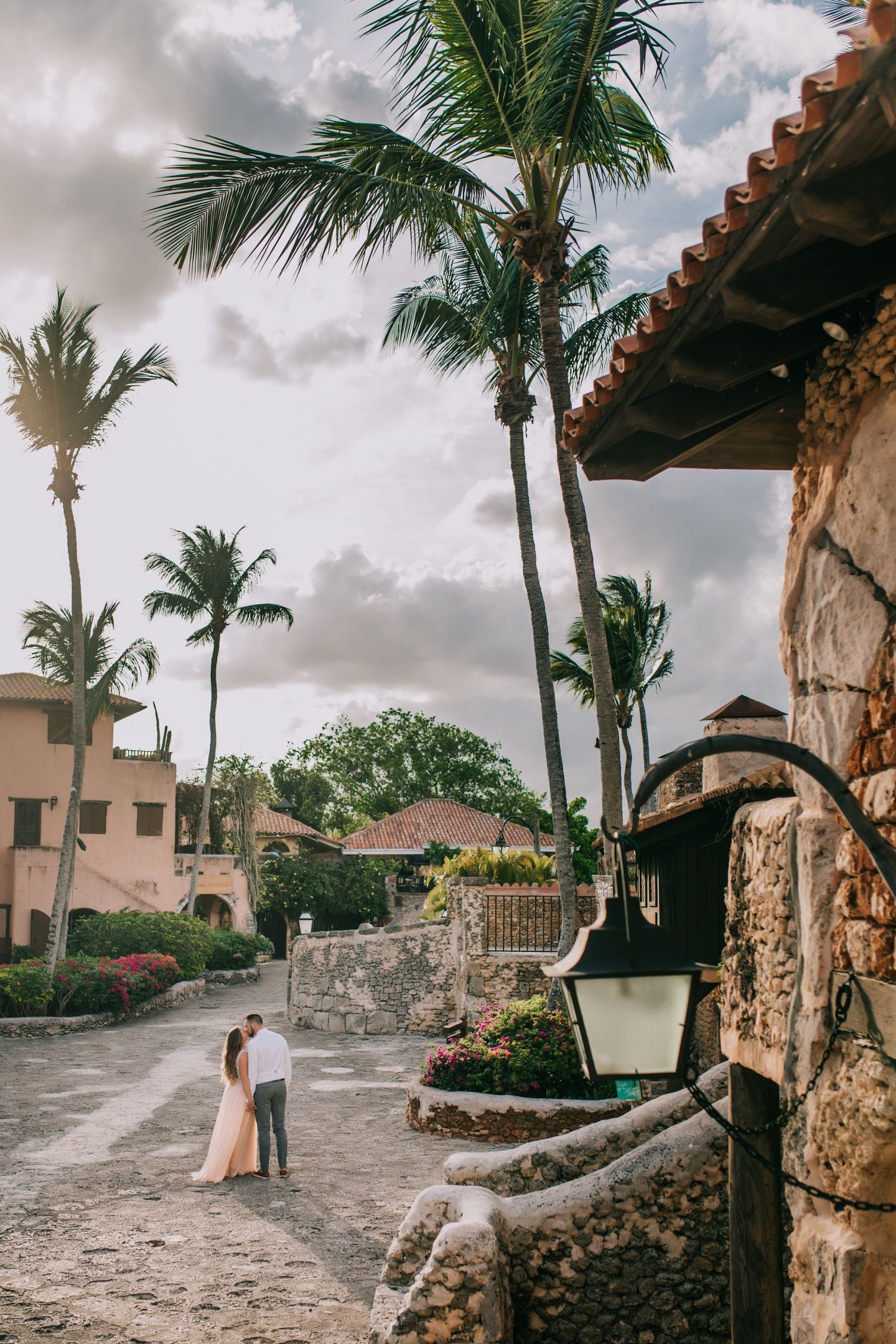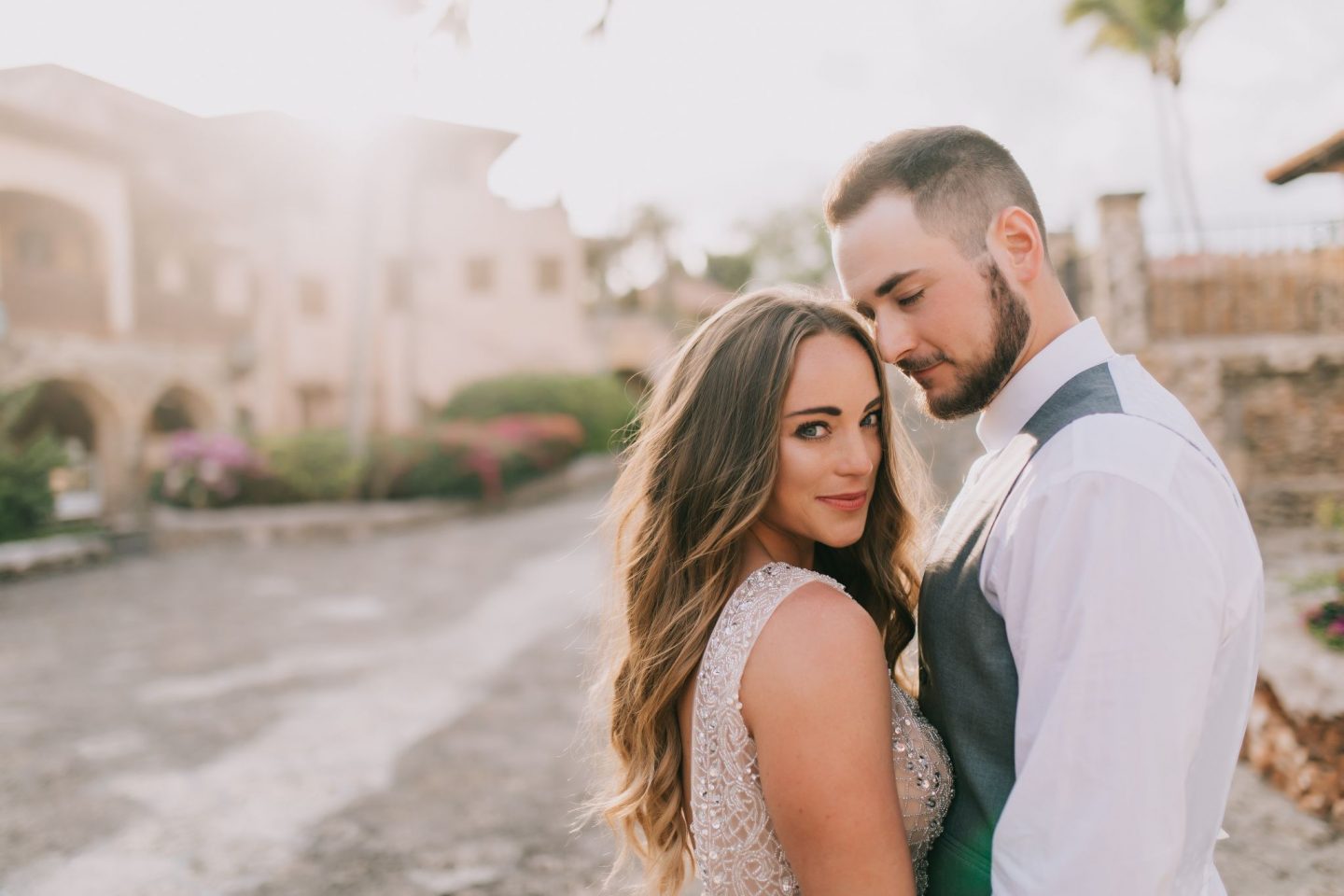 I did a first look with Pat here, in my second dress. I knew I wanted the first time he saw me in my wedding dress to be when I walked down the aisle. I thought it would be fun to do a "first look" at my reception dress. I love the peach-pink color of this dress, lower neckline and mesh beading. I had struggled with whether I wanted this to be my only dress but I felt it was a little too much, too non-traditional for ceremony and dinner! My wedding ceremony post can be found here, reception post here!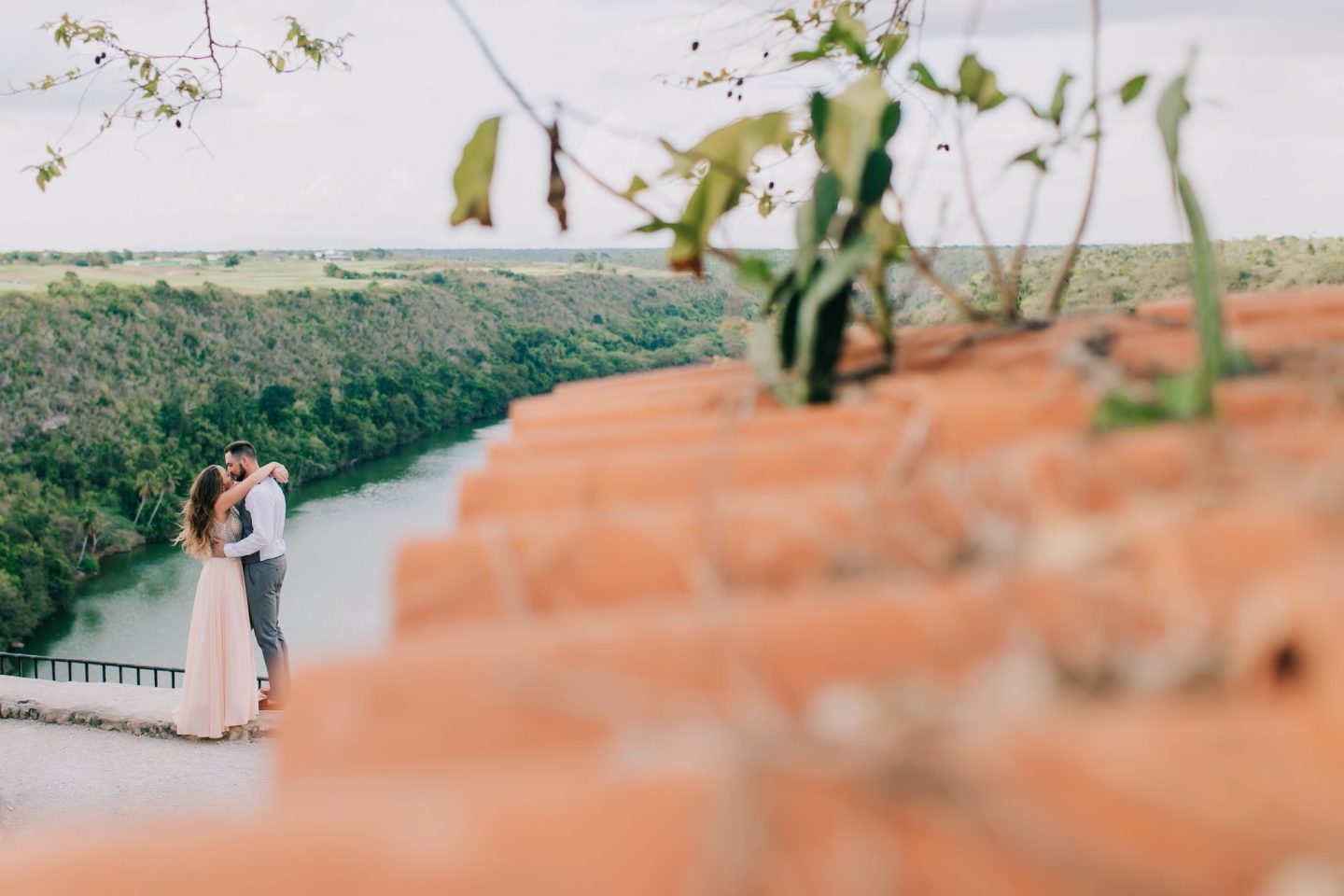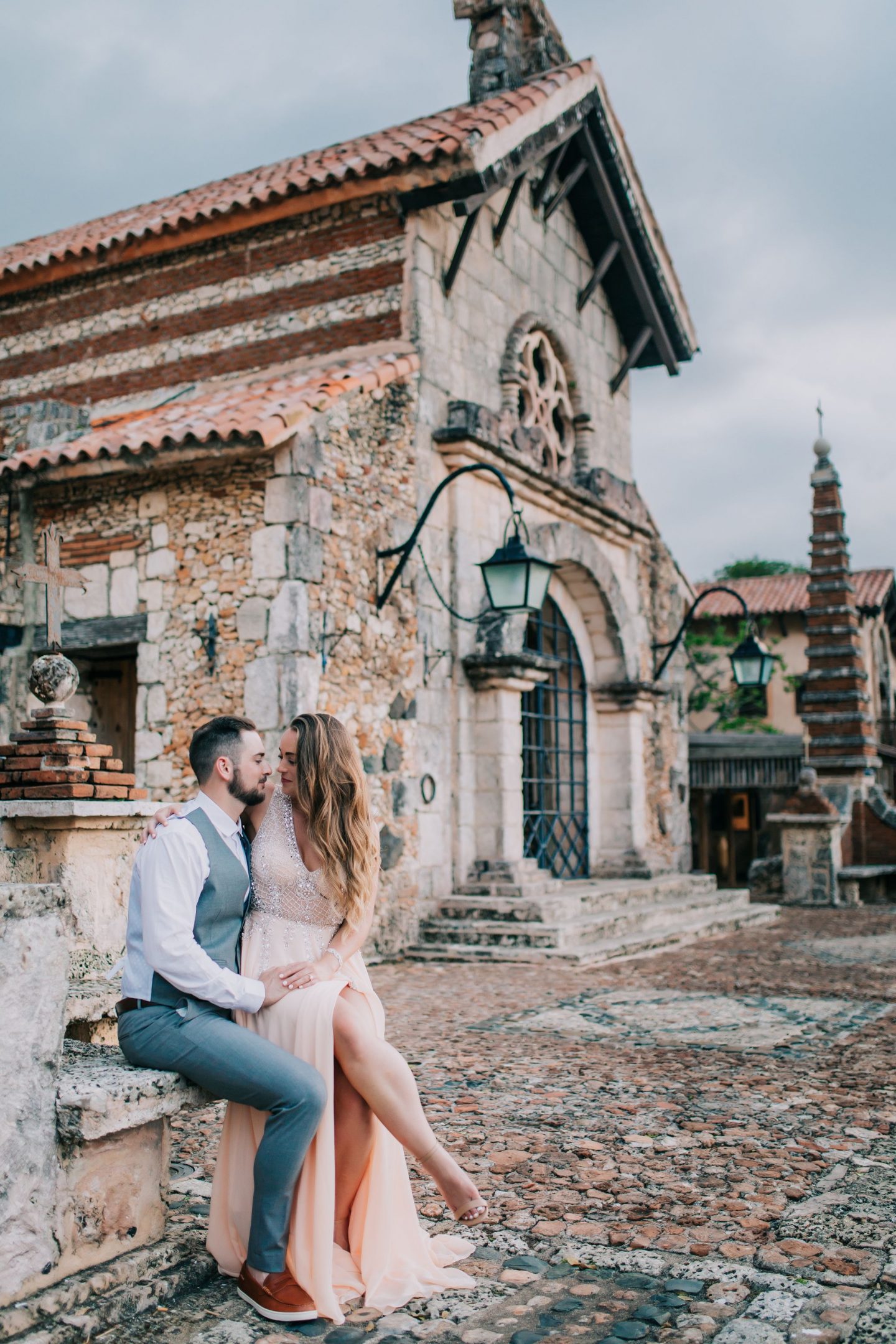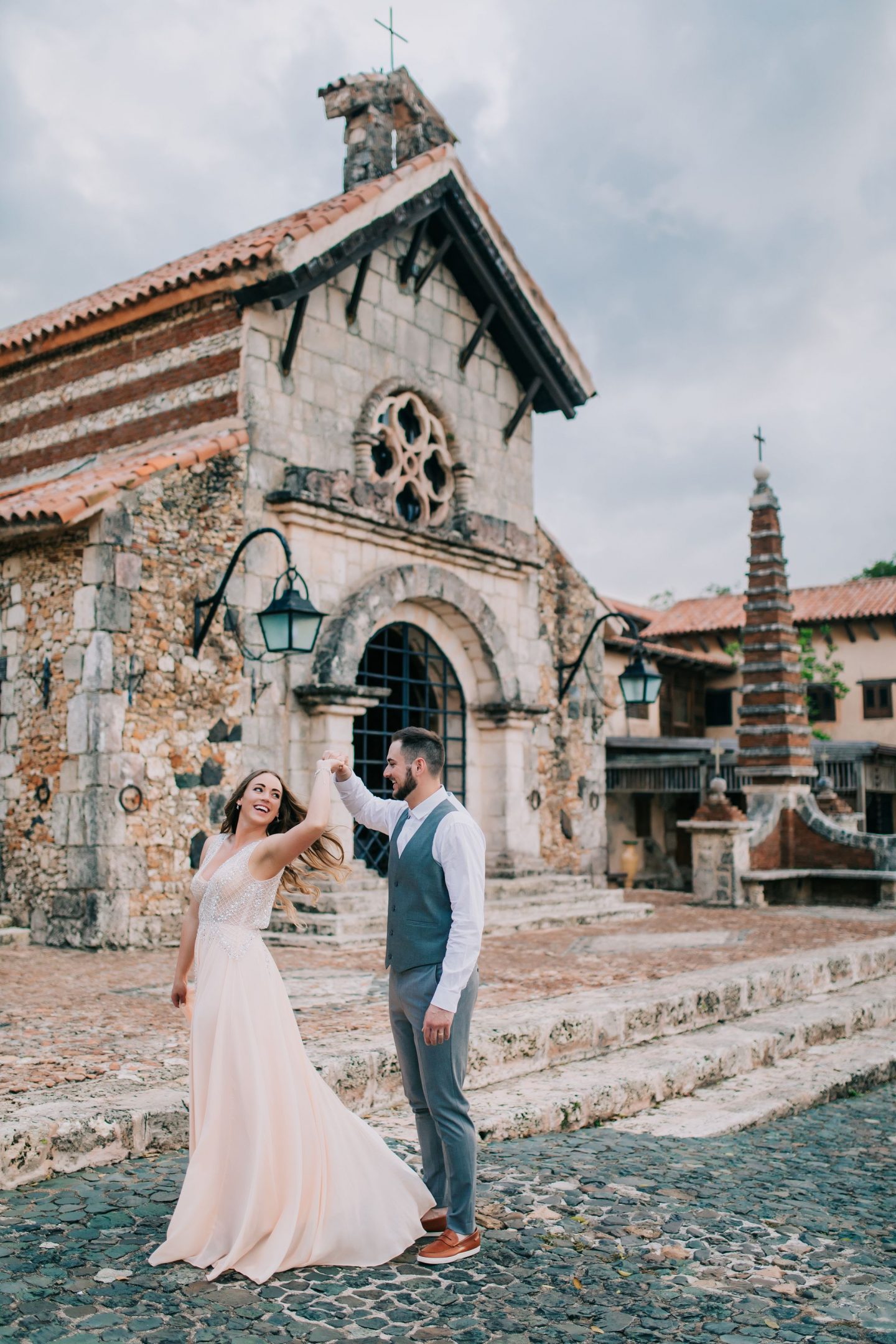 This place has such a special spot in my heart. I dreamt it so long that when Pat and I arrived, as soon as I saw this church, I almost cried. I can not wait to go back with Pat one day. We were moving quickly trying to get the photos taken because a storm was coming (it did end up raining on us at the end but it was part of the fun!) but I really want to go back and just look at it all again with my eyes. Take it all in, what a beautiful place God has created!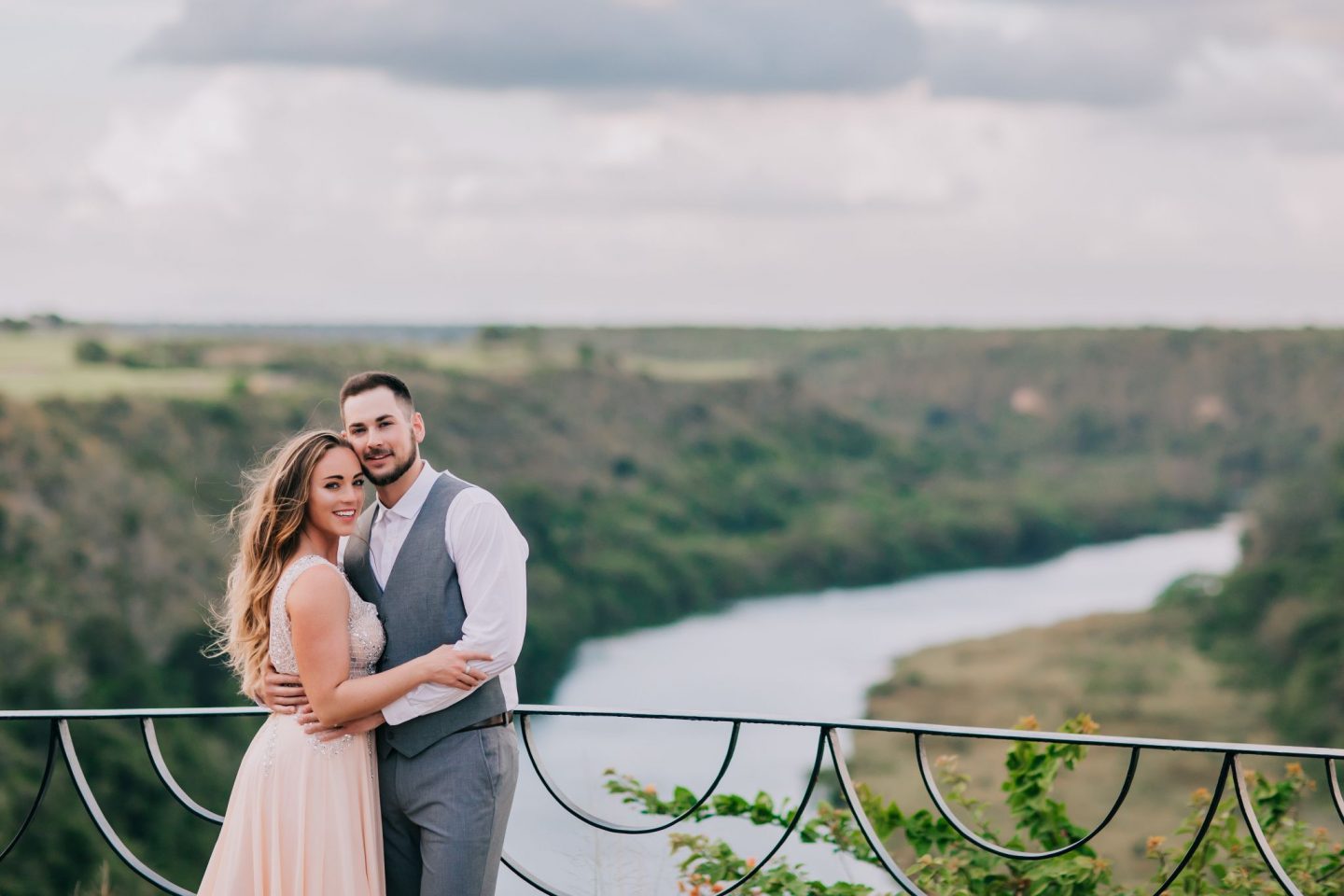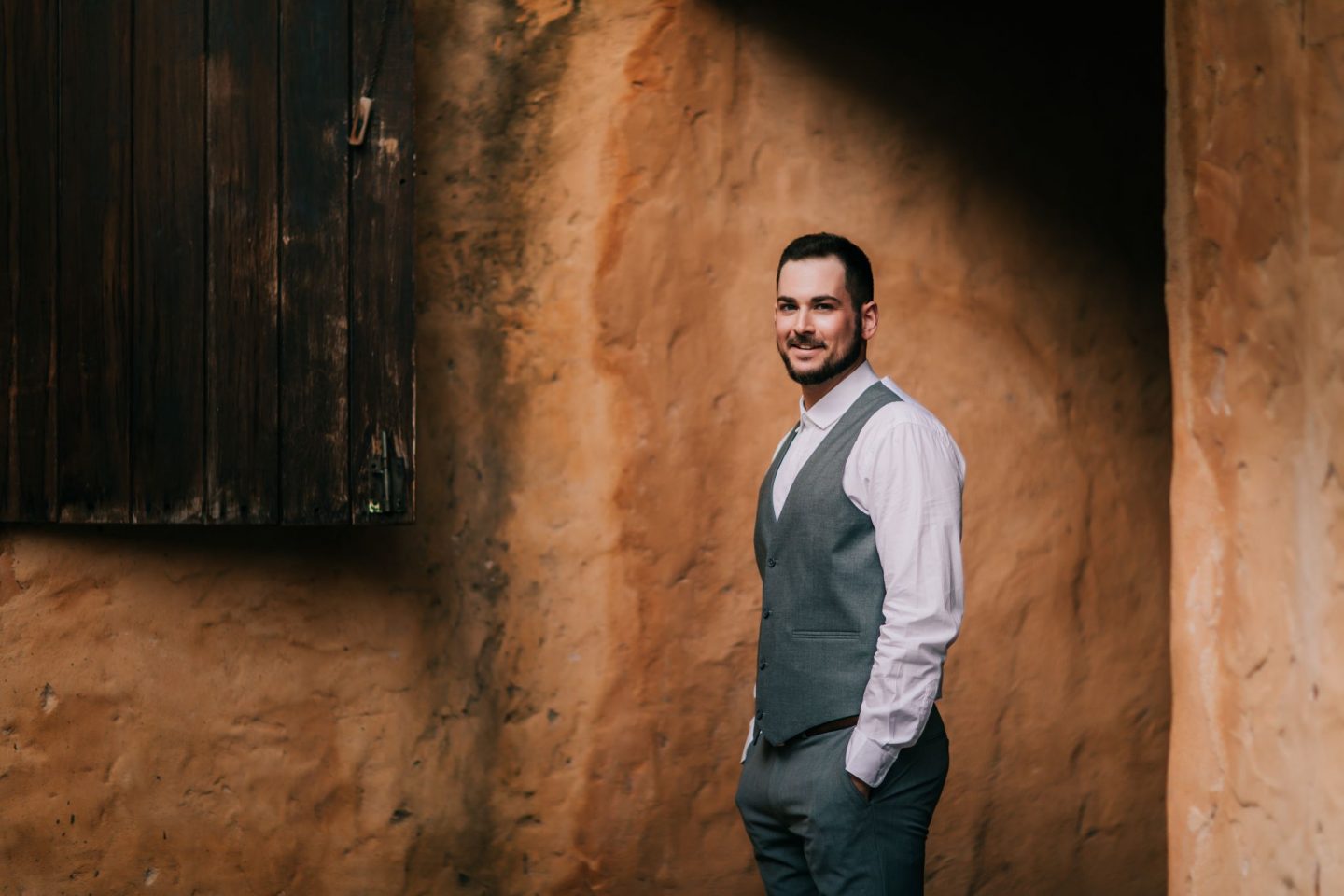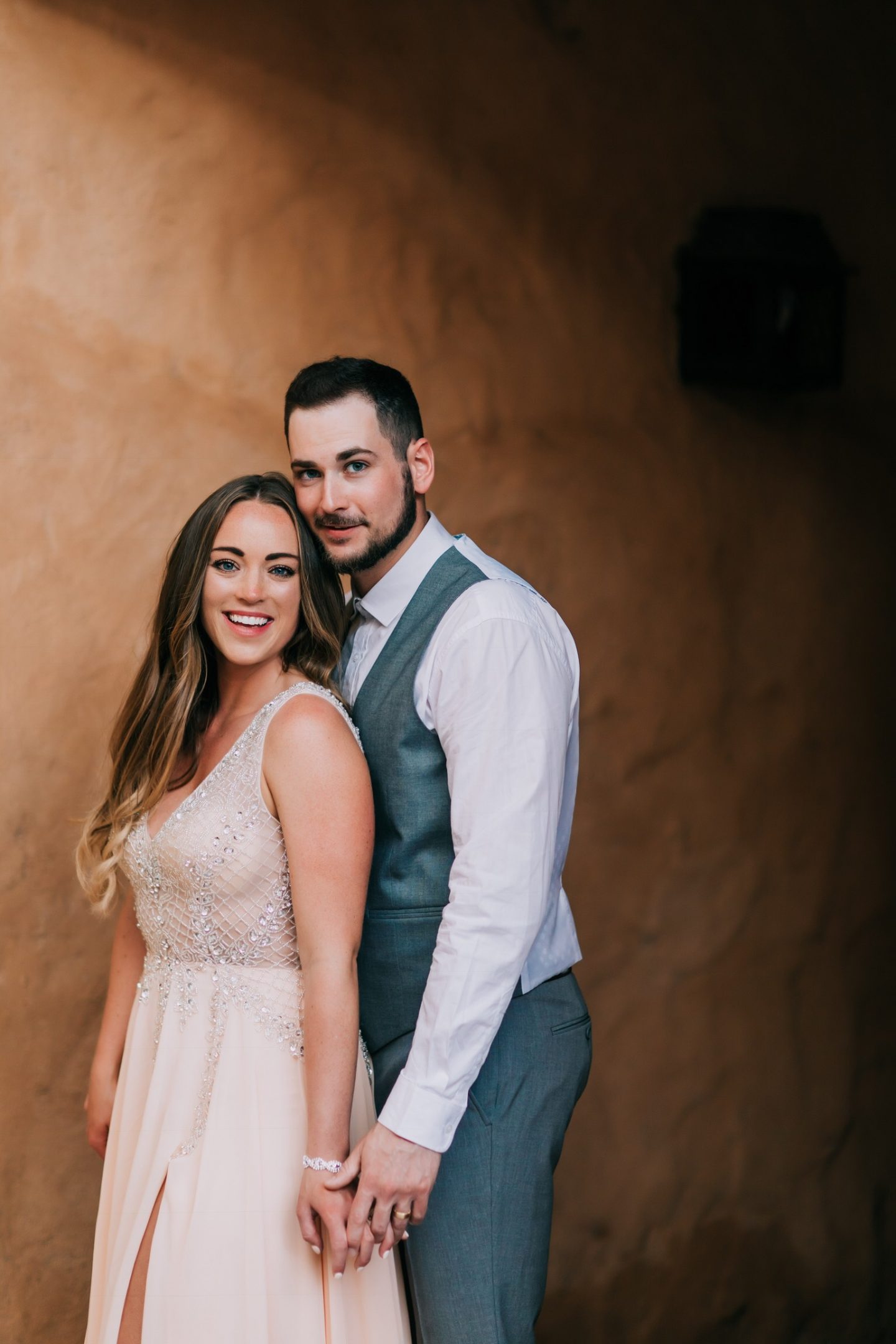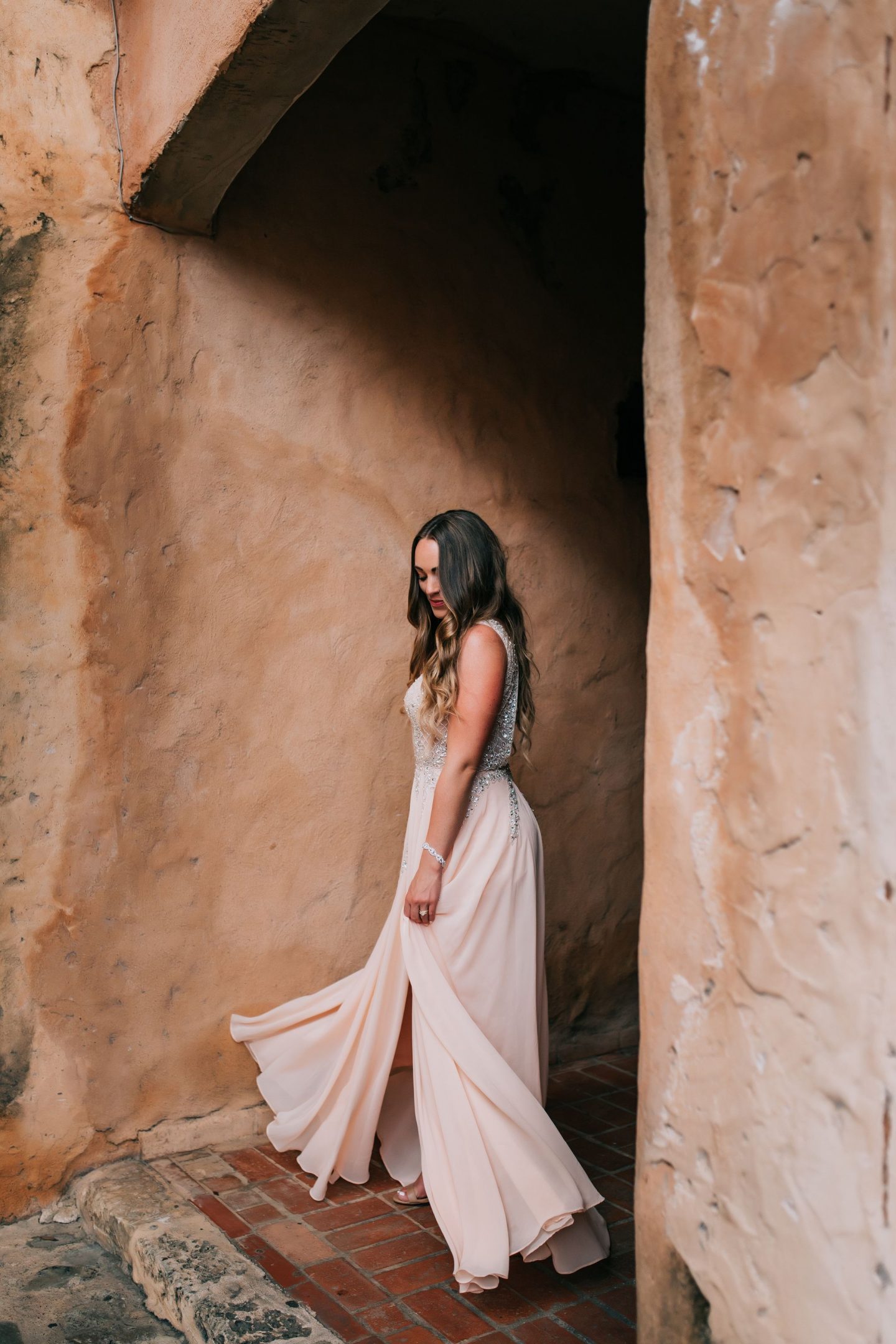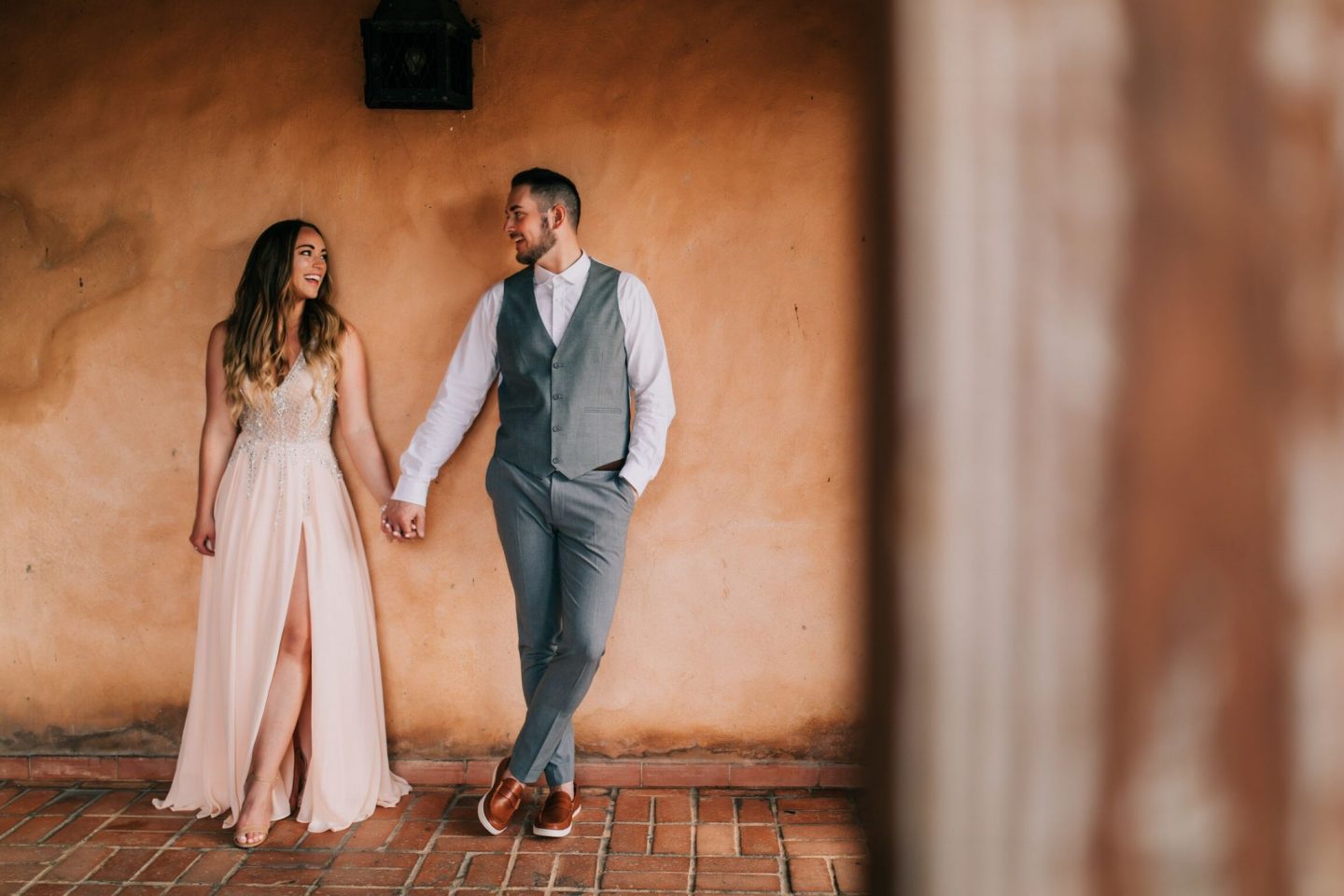 The photo directly above, where Pat and I are looking at each other, is quite simple compared to the other extravagant backdrops, however, I love this photo so much. When I look at this photo, I see baby Pat and I. When we were 15 an 16 and told our friends we didn't like each other, we were just "texting". We are certainly older but that's still my same best friend 🙂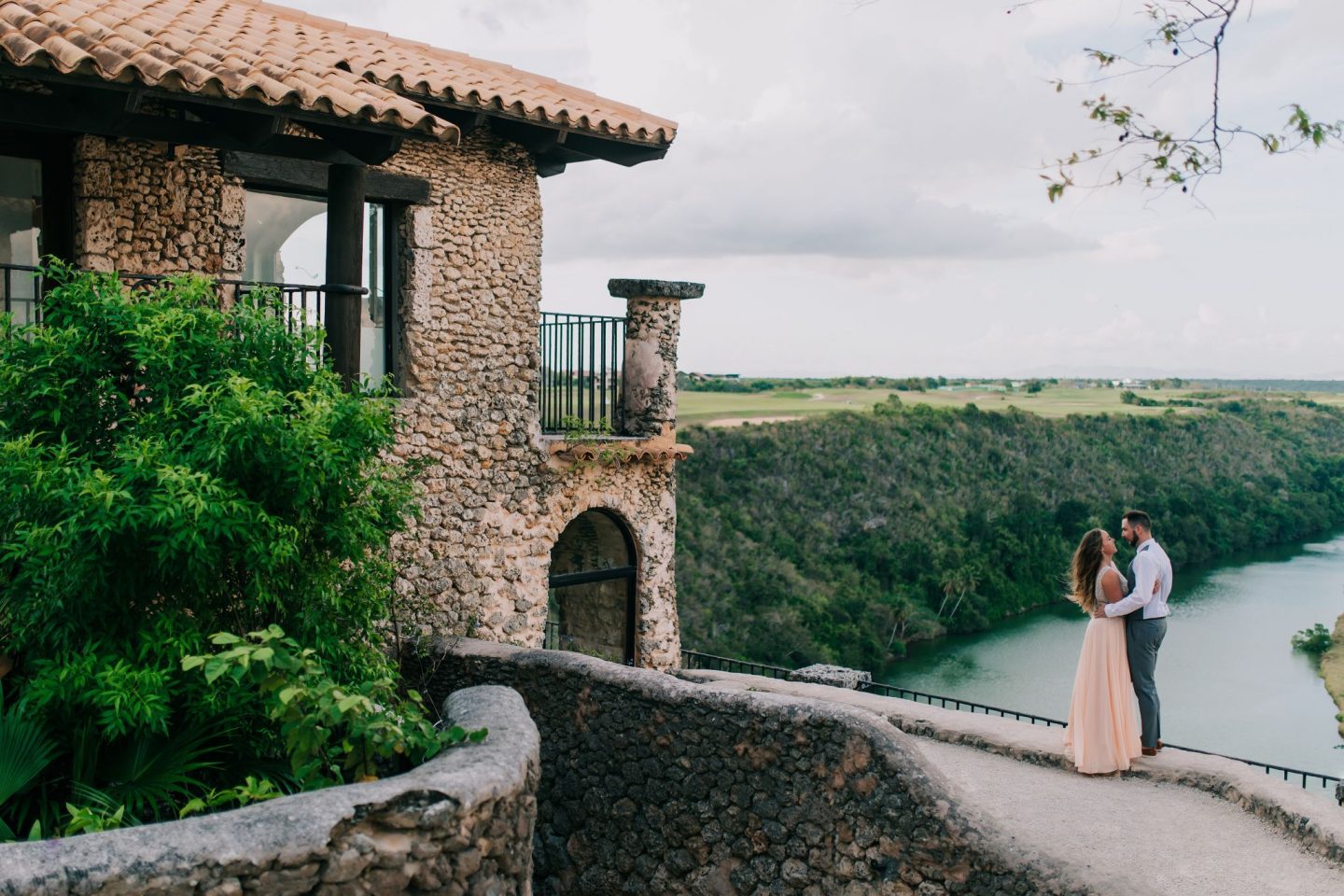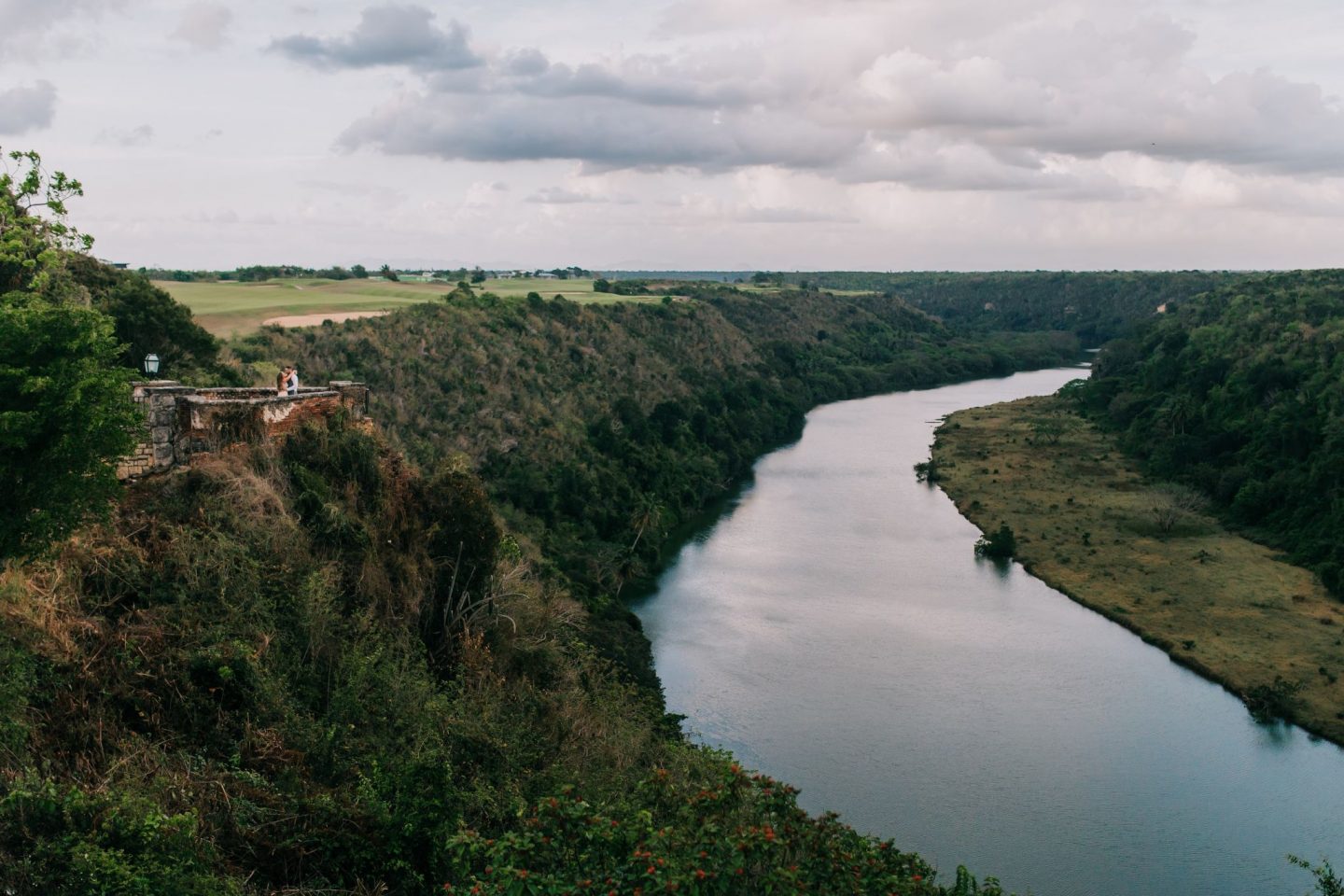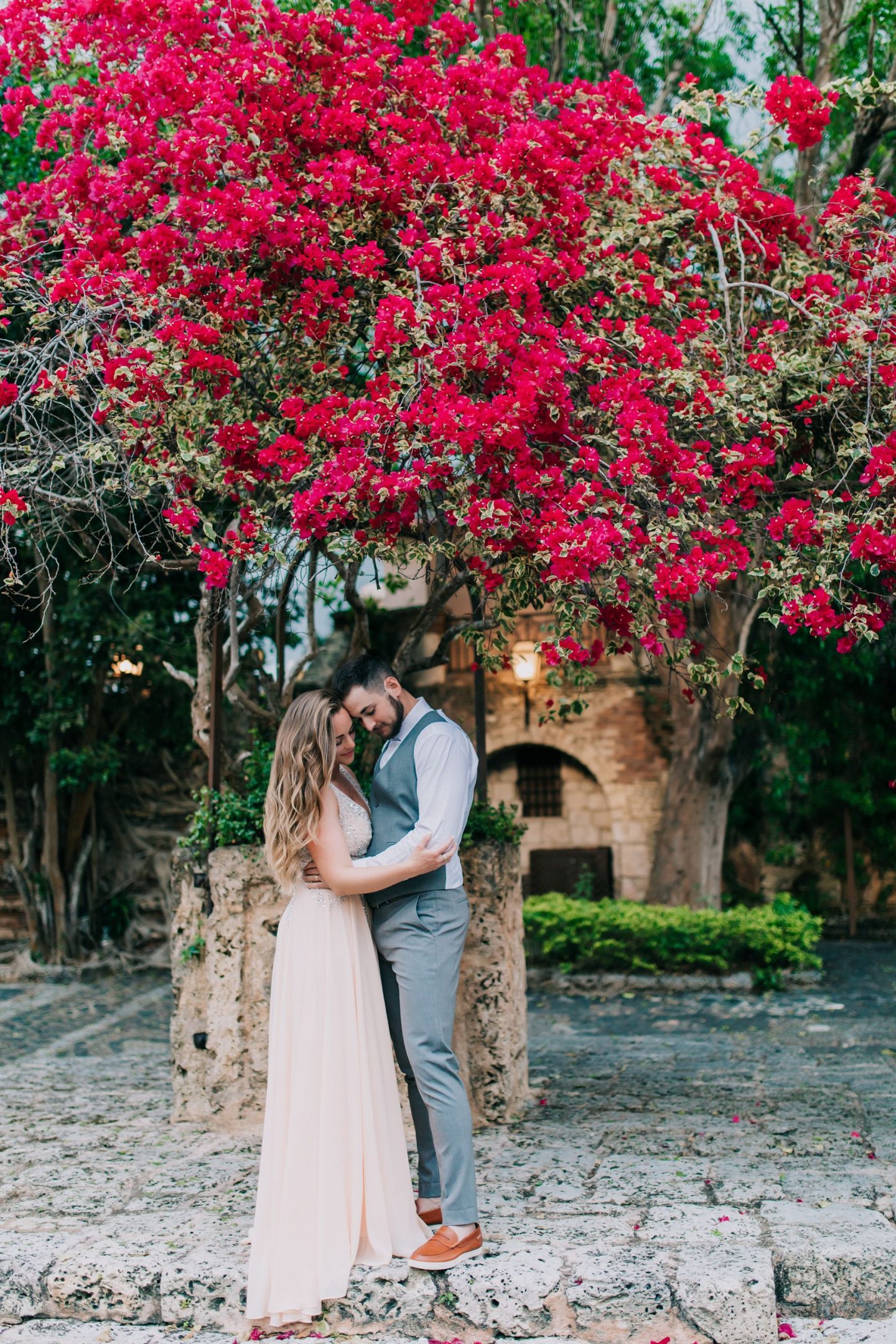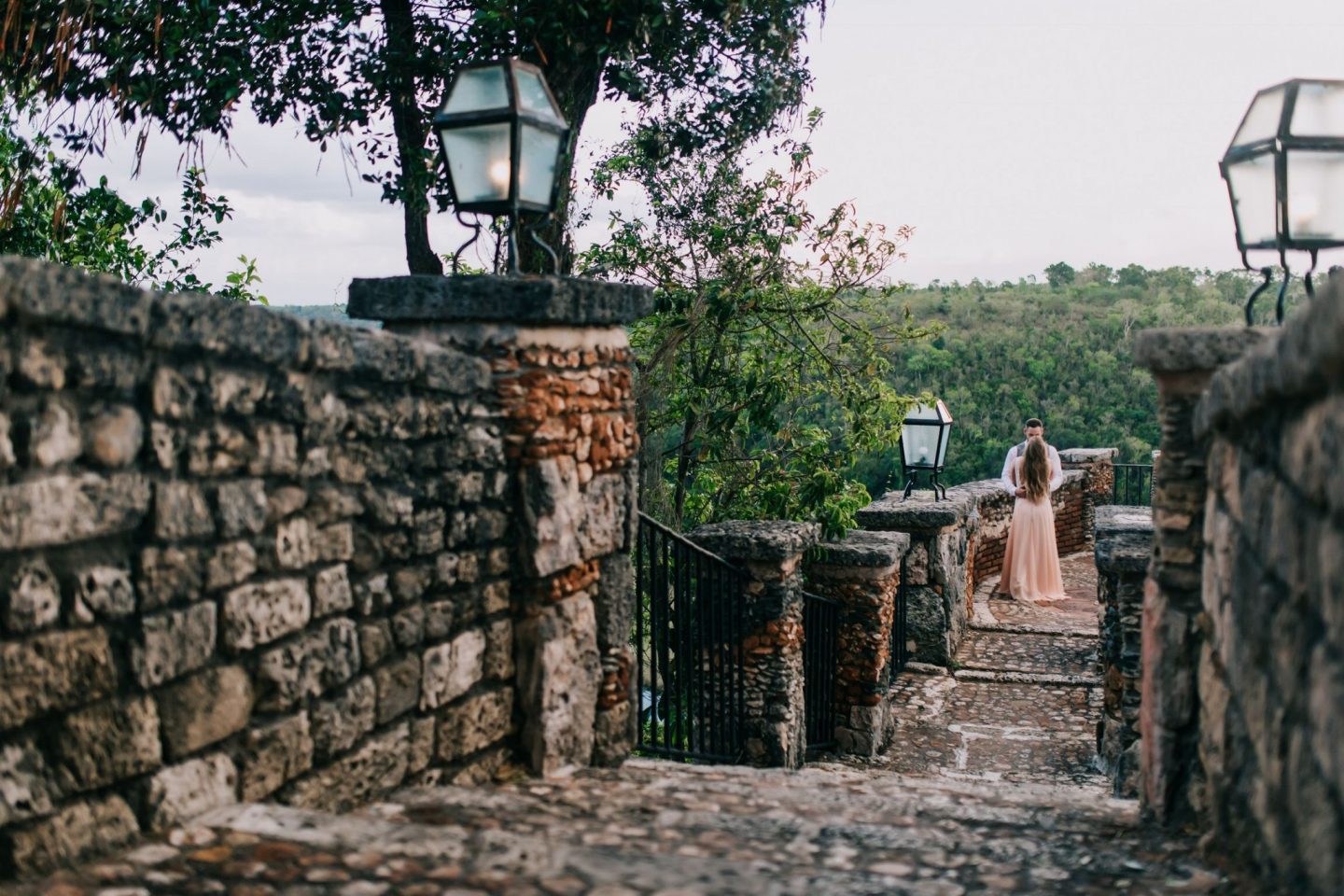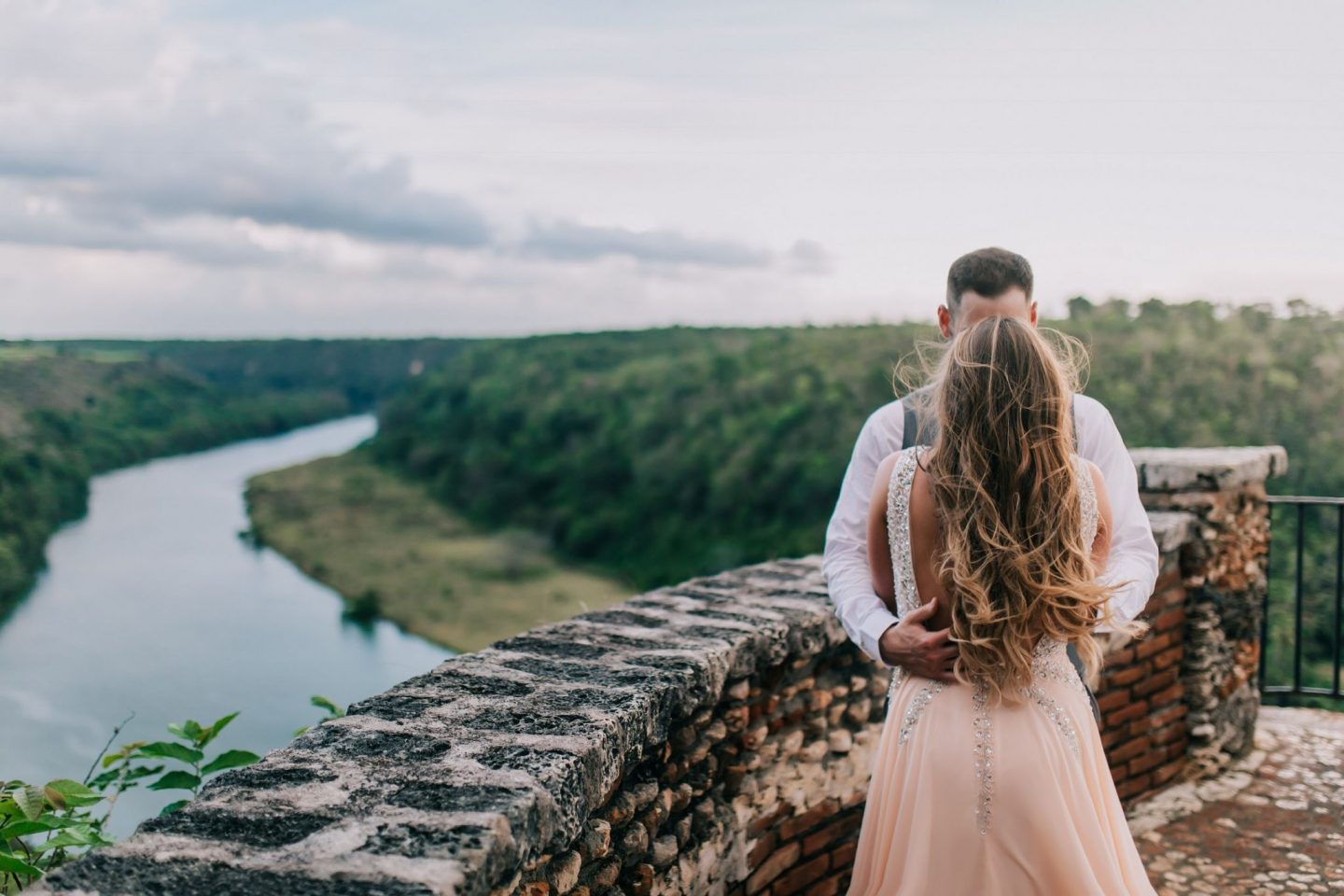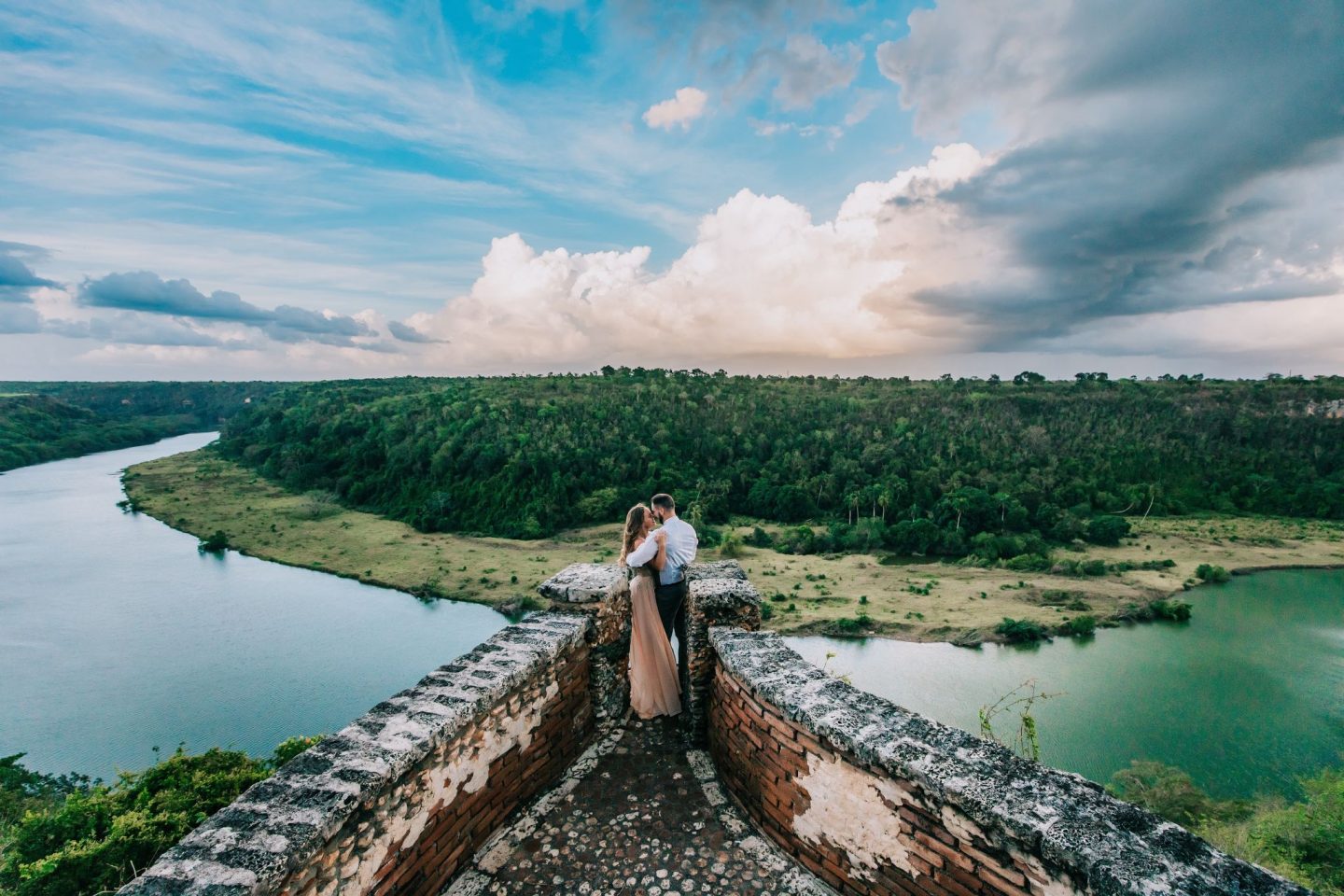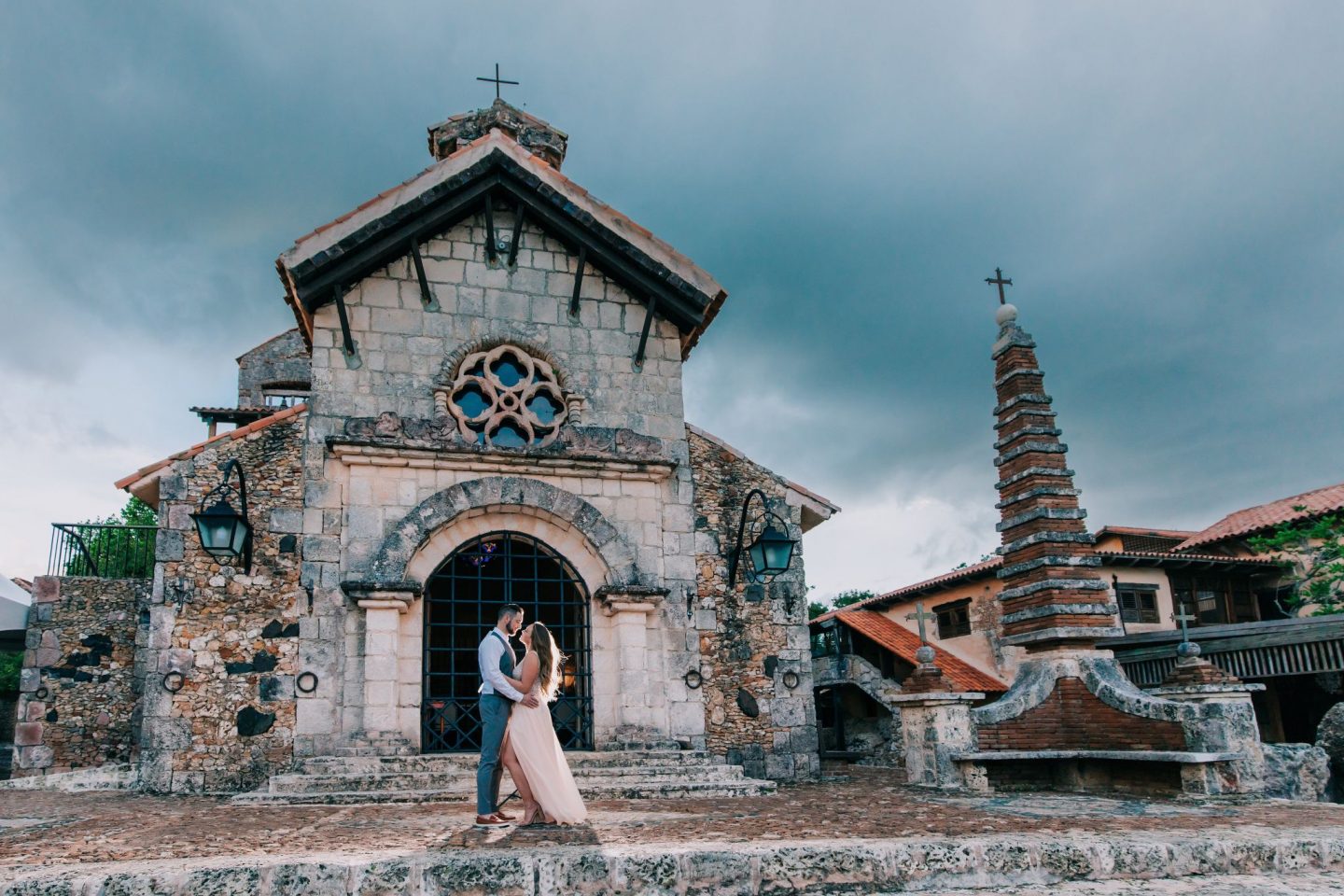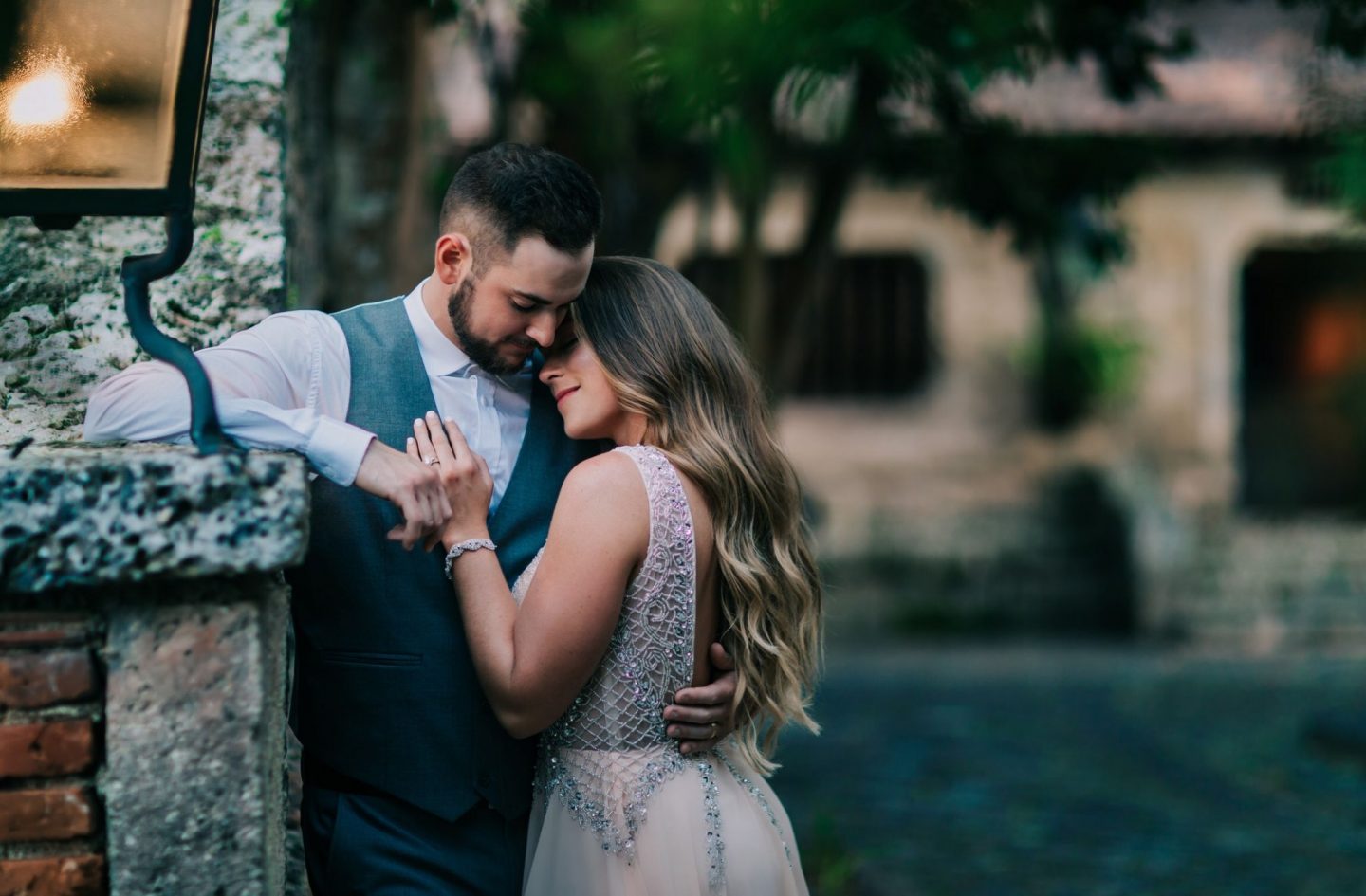 Sometimes I wake up and pinch myself. I am still so overwhelmed with joy for all of our family and friends who were able to make it to the Dominican for our wedding. For my best friend becoming my husband, for being able to see this beautiful place with my eyes. For having these stunning photos that I can always treasure. I'm still on cloud nine over here everyone, I feel really lucky and really blessed. I hope you enjoyed these photos.
xx, Brittany Ann