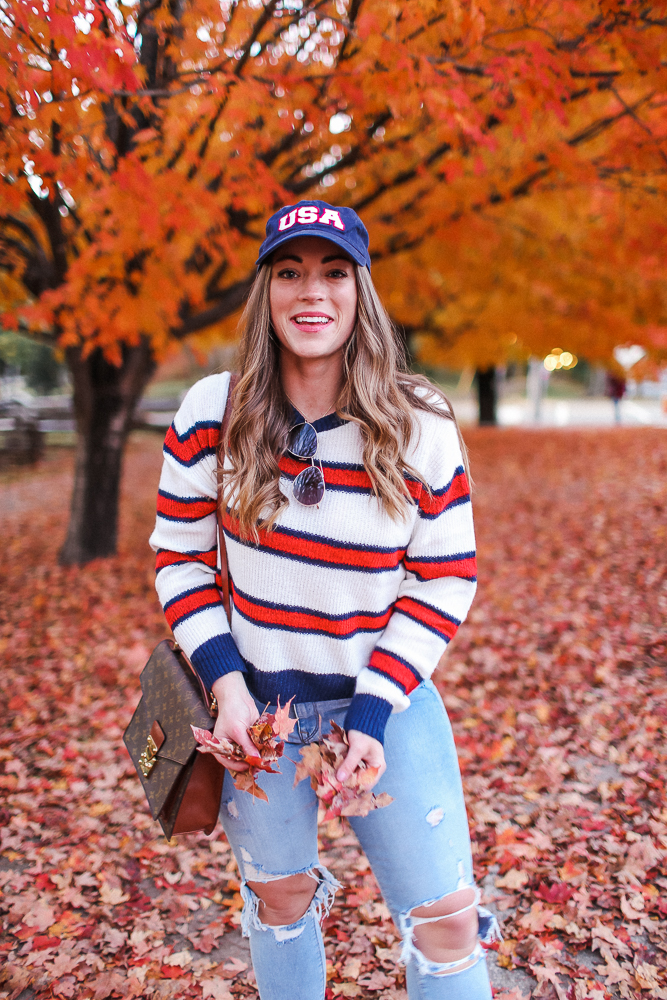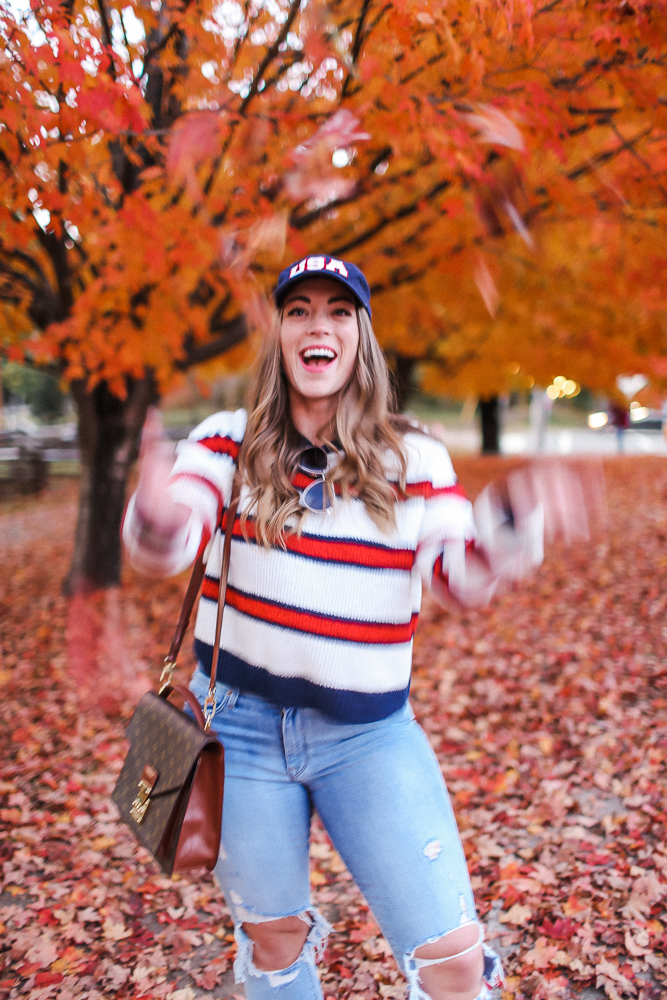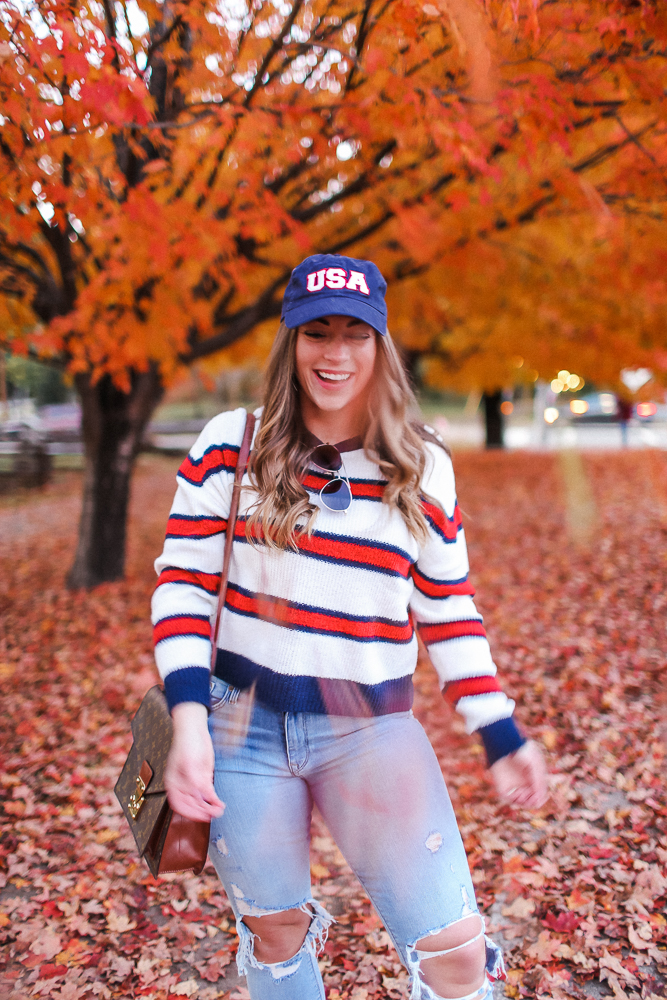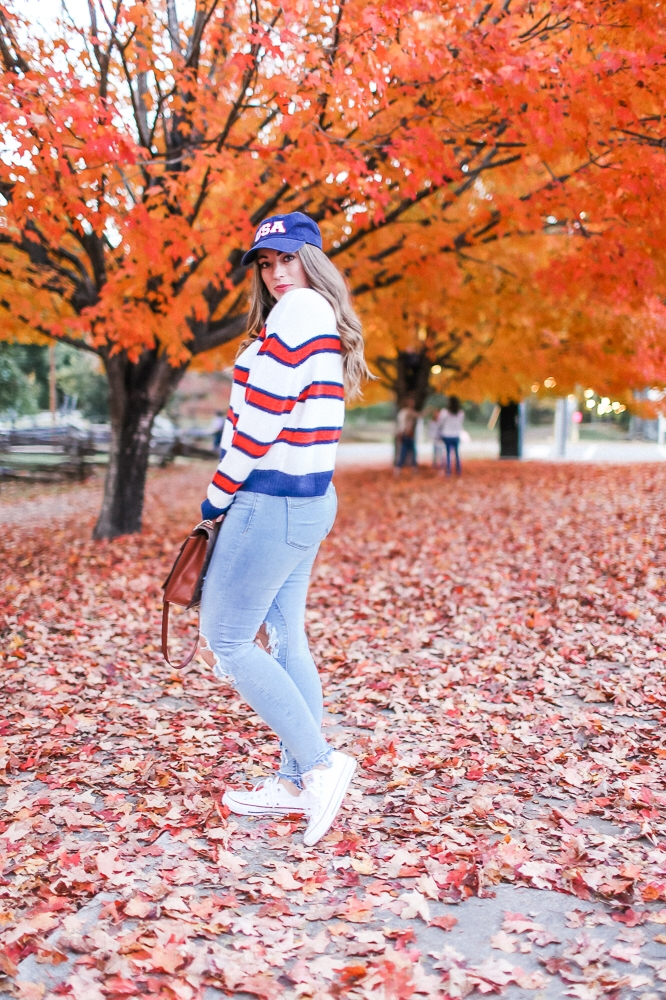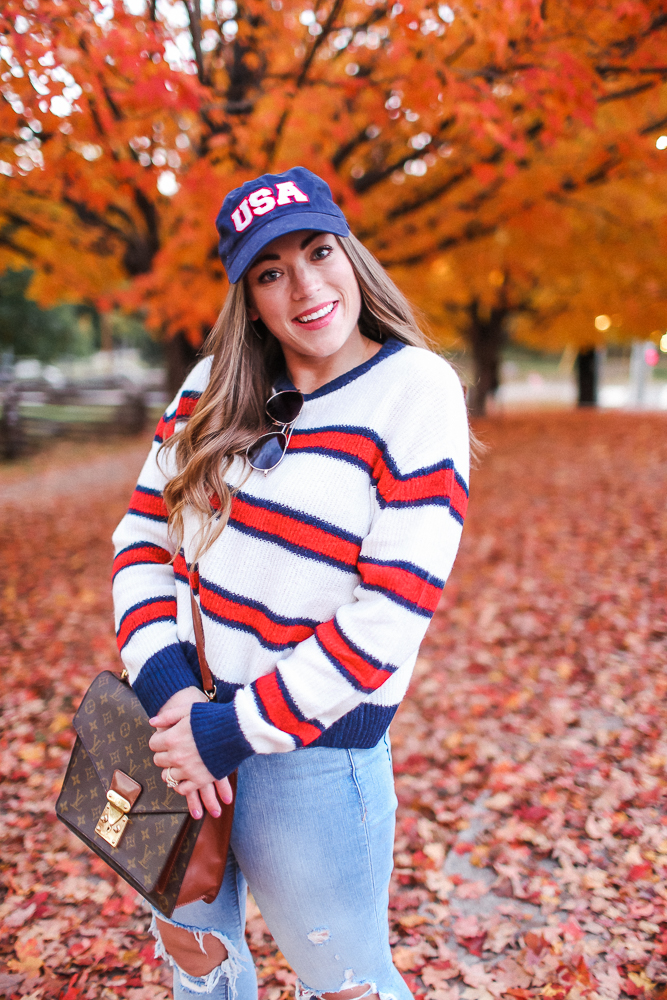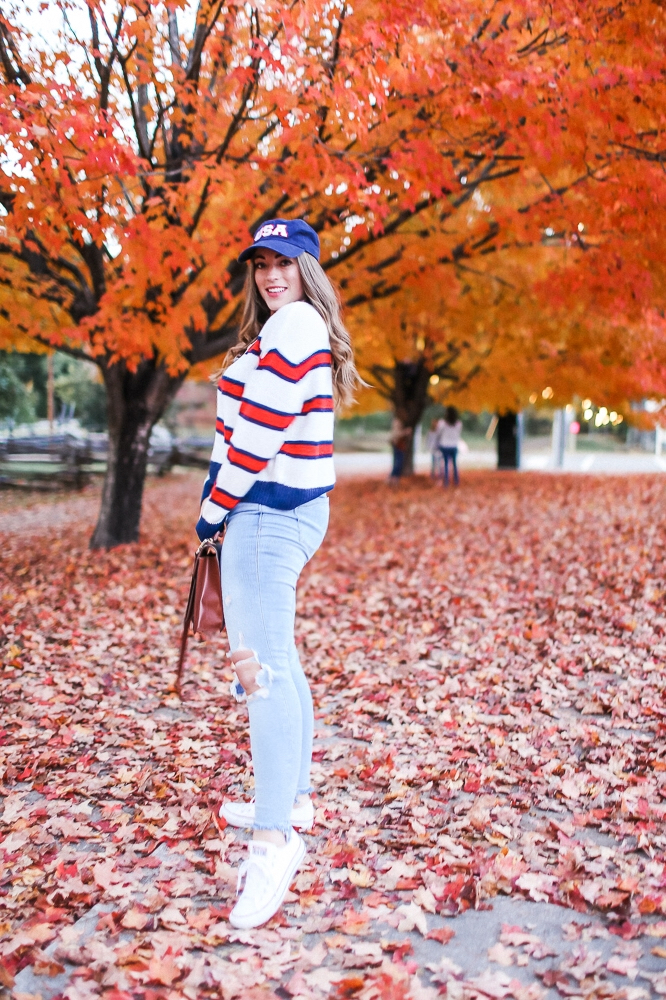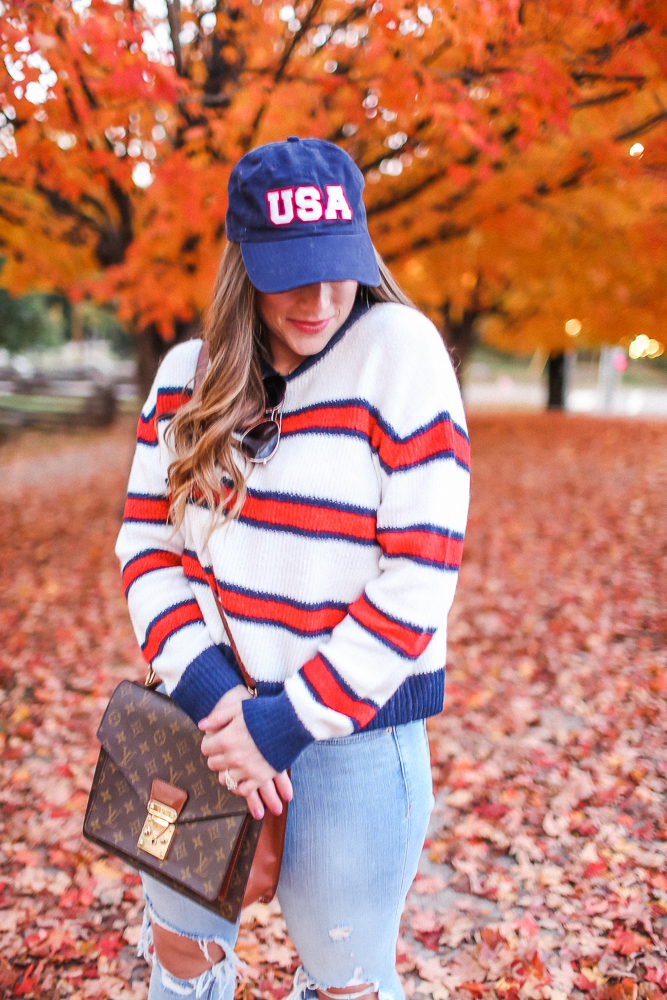 Stripe Sweater // Express Ripped Jeans (old, similar here)  // USA Hat // Diff Eyewear Dash Aviator // Converse Chuck Taylor Shoes  // Louis Vuitton Monceau Monogram Bag
Shop the Post:
Dang it, dang it, dang it! This cute American striped sweater that I am wearing is sold out from H&M. It is single-handily one of my favorite sweaters because of its timeless classic stripes. Red, white and blue. Is there anything more beautiful? Okay, of course blush, gray and white but I am talking about the symbolism these three colors create. There isn't anything more to be thankful for than living in a country where we have freedom to be as we are. With this past Monday being Veteran's Day, it makes you think. There are men and women who put their lives on the line every single day so I can  go about my day as I please. How many right now are putting their lives in danger for me to be sitting here writing this post? I always think about this and yet when  I see a man or woman in their military uniforms, I typically don't say anything to them. I immediately think "oh I should thank them, I should say something" but it's usually in a split nano second and we are walking past each other but I cringe every time inside. Does anyone else do this? I always smile and try to make eye contact but then in my head I think was that weird or creepy? Ahh! In all seriousness though, it's incredible how many make the decision to willingly risk their lives for us. And how many make that same decision knowing it affects their love ones. We really live in such a special place, I'm grateful.
My sweater does come in this navy/marigold color combination here, however since my exact one is sold out, I have linked similar and other ones I am liking in the below widget. Simply click on any of the images to shop!
Also want to say that I had fun throwing these leaves in the above photos and I can't help but feel a little sad that Fall is nearing its end. I always love switching gears and enjoying the Holidays but after that comes Winter and that's my least favorite season! hahah!
More sweaters: