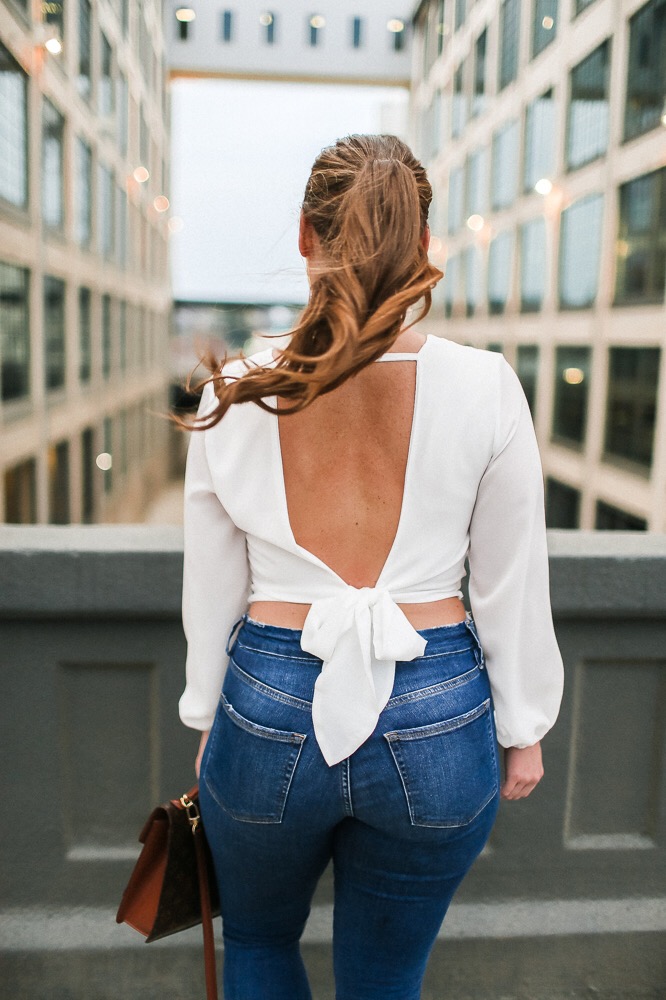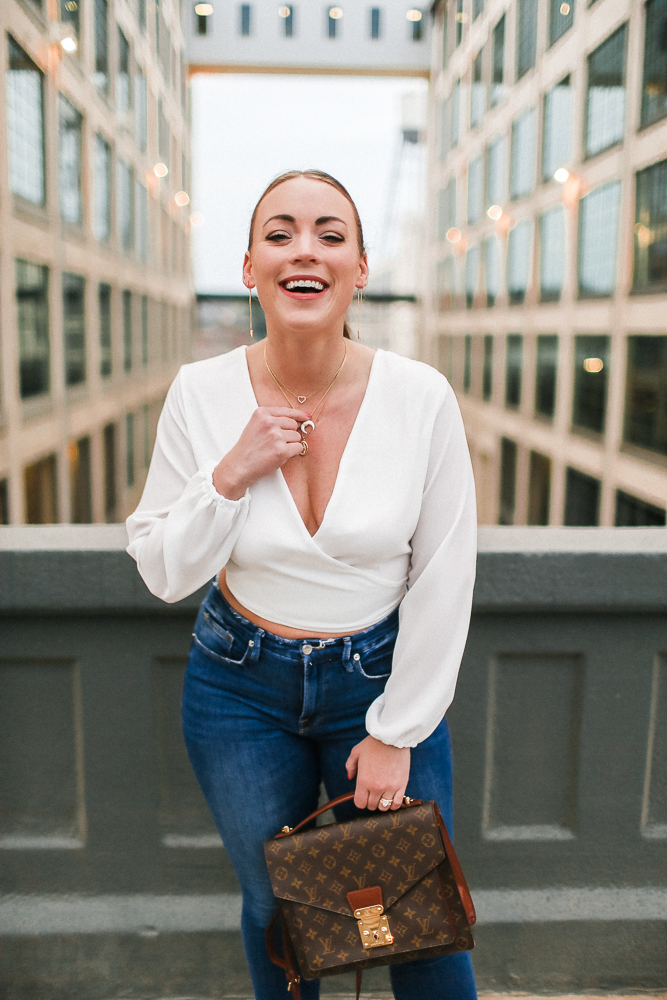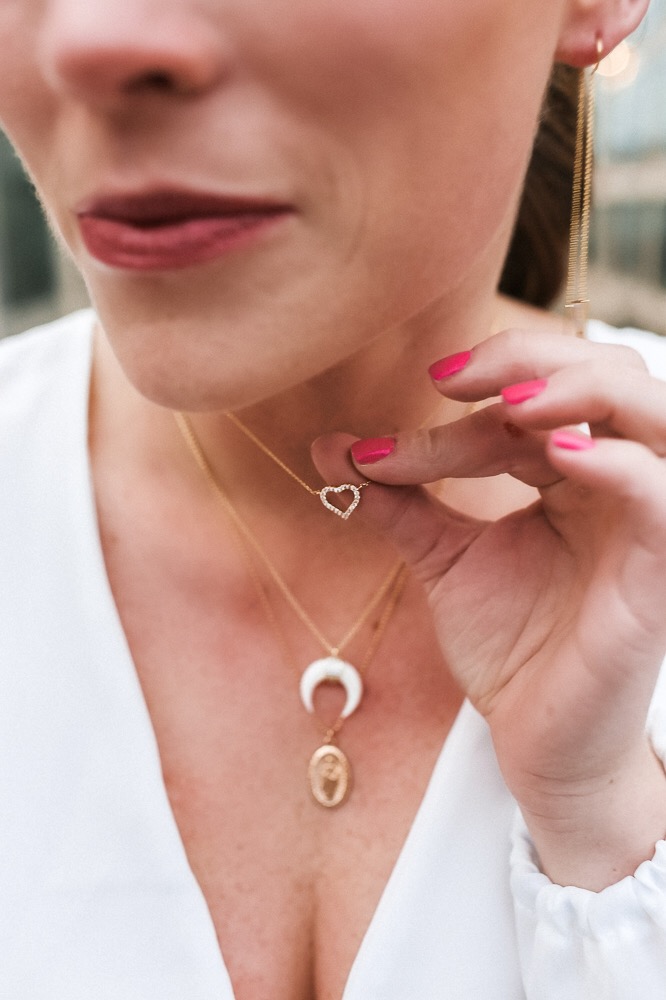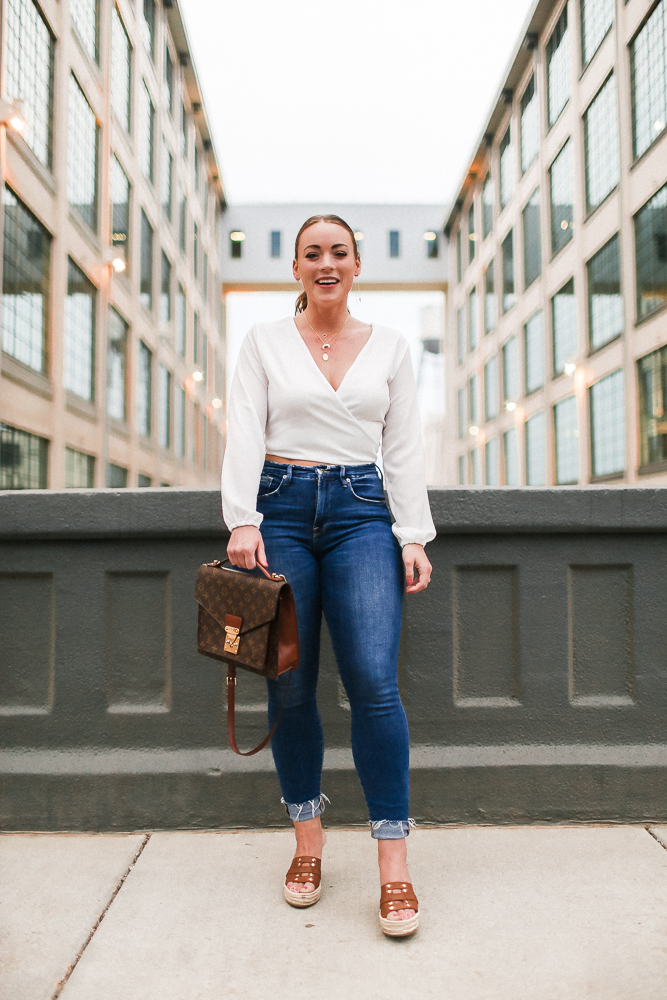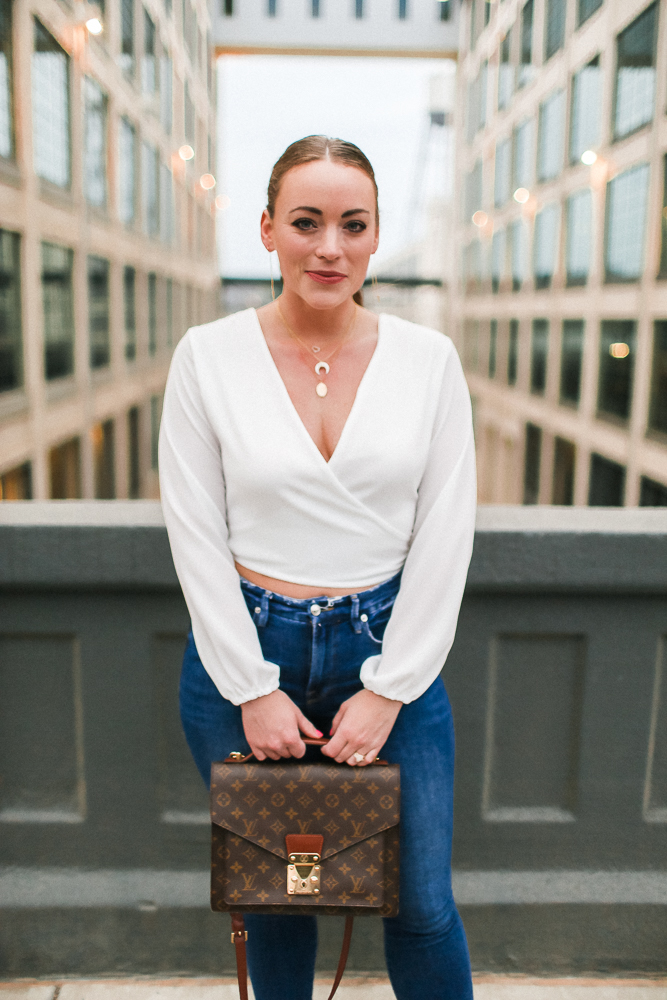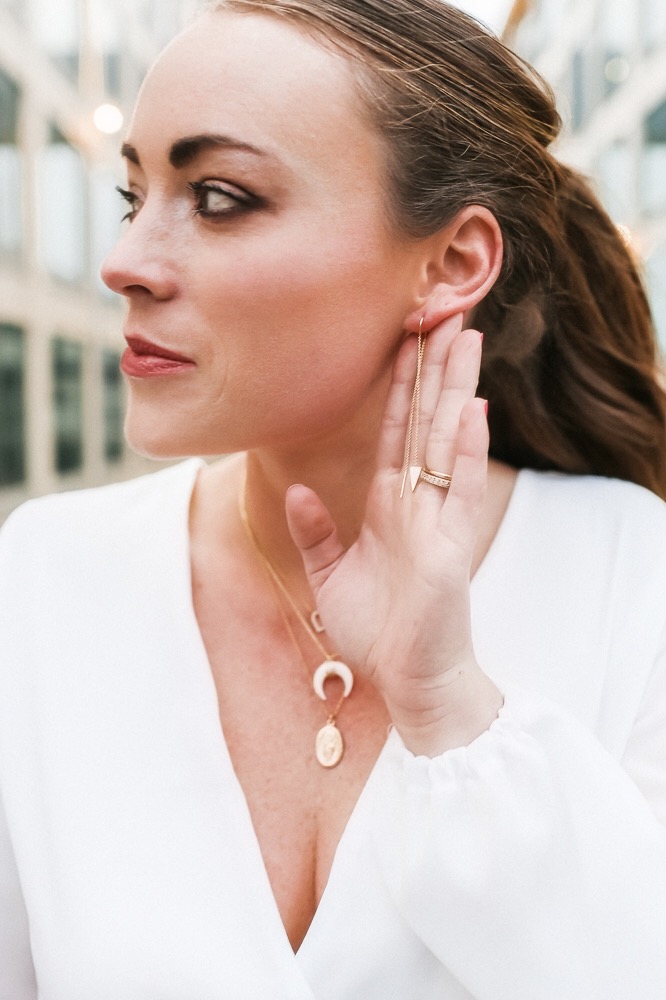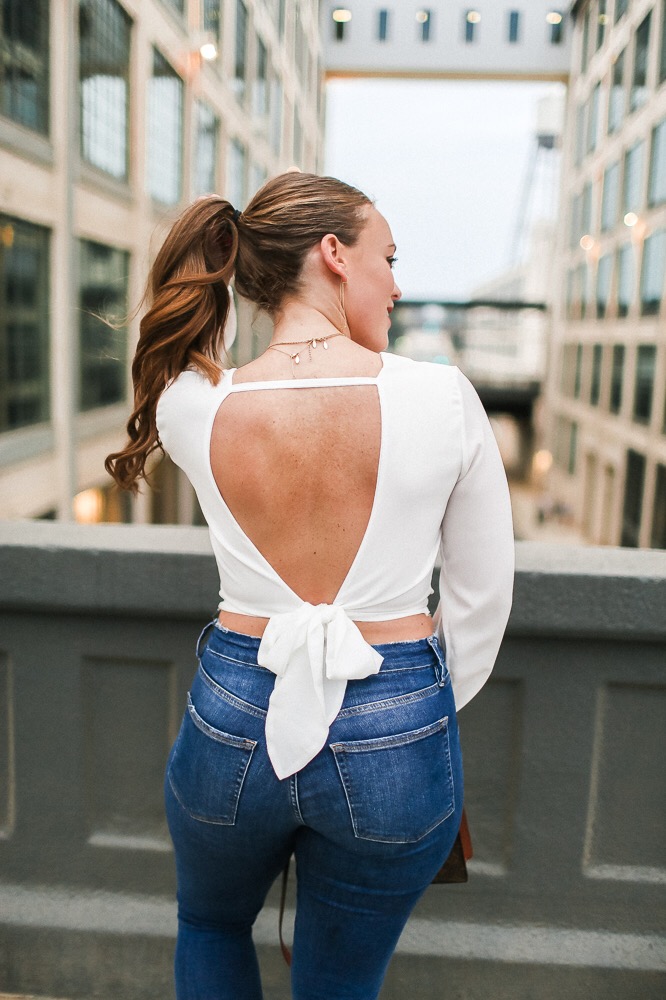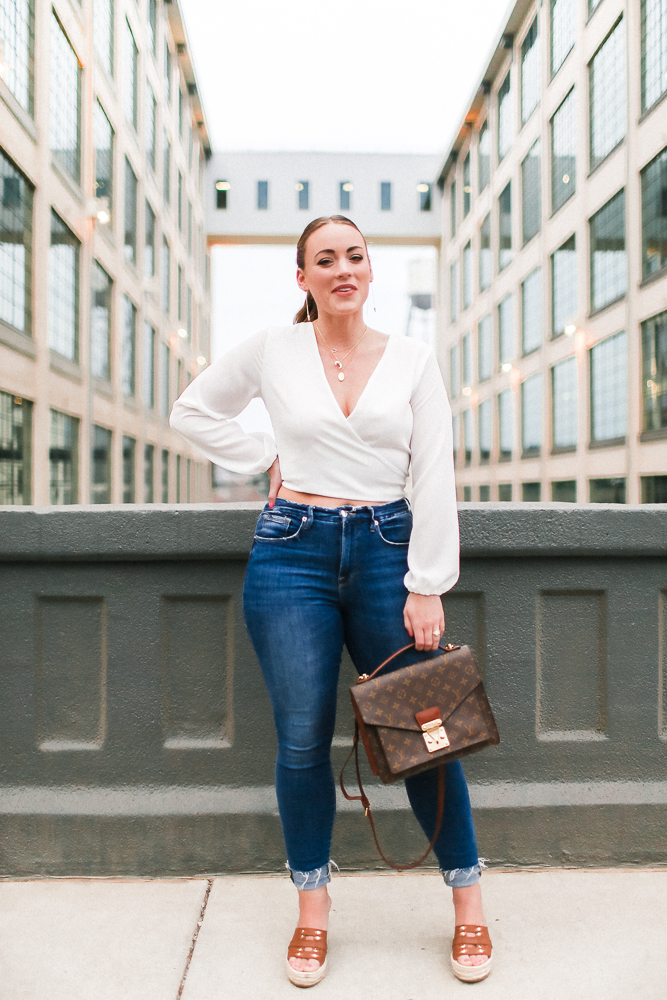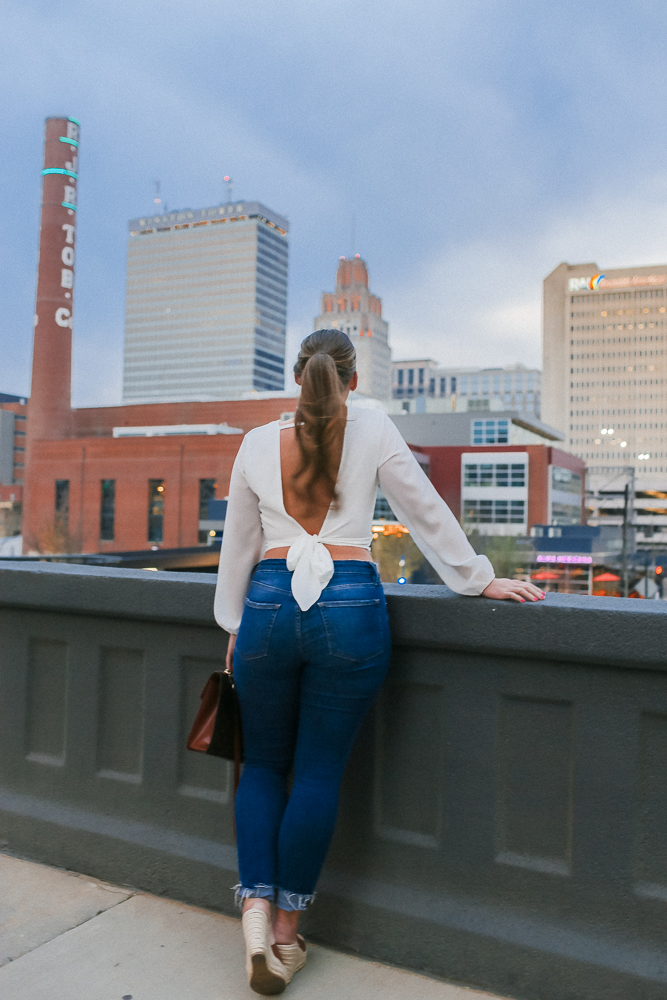 Wrap Tie Back Top // Good Legs Ankle Skinny Jeans // Similar Mules here // Heart Necklace (Similar here too) // Double Horn Necklace // Saint Genevieve Necklace // Threader Earrings
Hey guys. Blogging on a random Thursday but that's totally okay! I hope all of you have had a wonderful week. It's almost the weekend!
This backless wrap top is only $17, delivered through Amazon Prime and I'm wearing a size medium! You tie the back however you like, in a bow like me or just looped how it is here in the model's photo. This top comes in white, black, red (so pretty for summer with a tan!) & burgundy. I love that it has this sexy back but it isn't over the top. Since it has a tie back and it's a wrap, it's completely adjustable to how tightly you tie it. It's really a top that is figure flattering and can be worn on many occasions! I'm wearing stickyboobs with it, I always order the same two pack from Amazon since it's the price of one from Target but you get two through this link here!
I have also partnered with Benevolence which is this awesome jewelry company. You can see some of the pieces that I have selected in the above photos. I love that with each item, they give a percentage to a good cause. Inside each item's jewelry box, it tells you what the cause is. For an example for my heart necklace, the inside of the box reads: "proceeds from your purchase of this necklace help to shine a light on the darkness of human trafficking". I love companies that simply give back. It's a great foundation to build upon.
I hope you guys have a wonderful weekend! We are keeping it low key here. Starting next week I will be traveling often due to bridal showers, bachelorettes and then it's full on wedding season! I am so excited!
xx, Brittany Ann
Shop the Post: