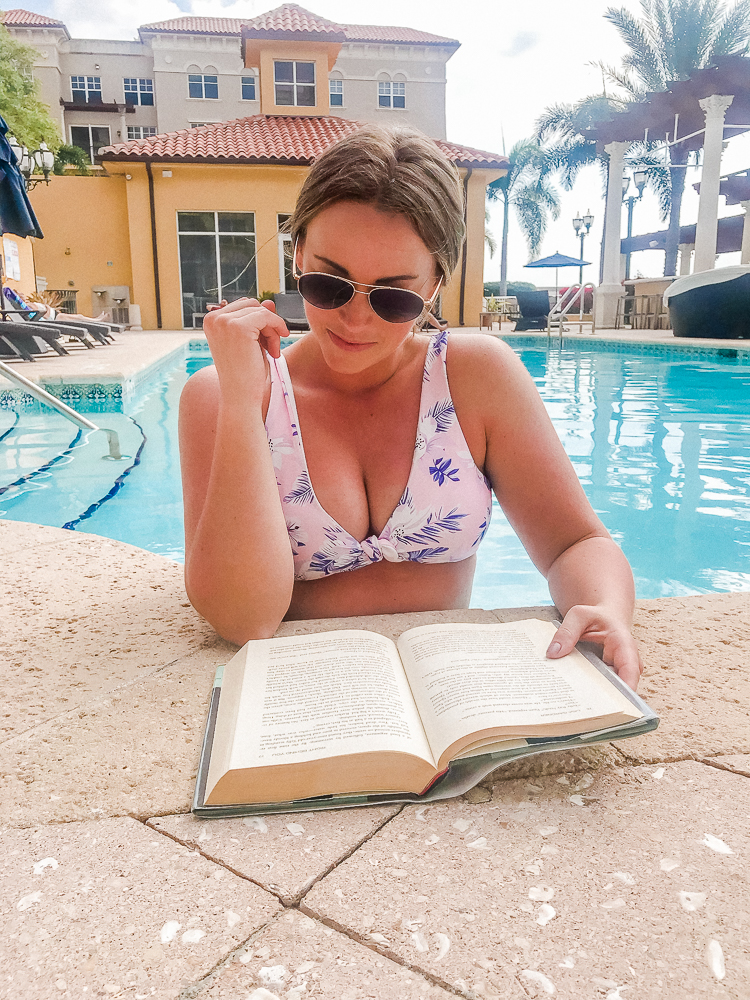 I thought I would switch it up and share a book review today.. I have always loved reading, I remember receiving several books for Christmas every year growing up and I looked forward to Book Fairs than most other shopping! Most recently, I have been reading suspenseful thrillers, but in my next round I'll be sharing some memoirs and other kinds of books! Stay tuned for that review!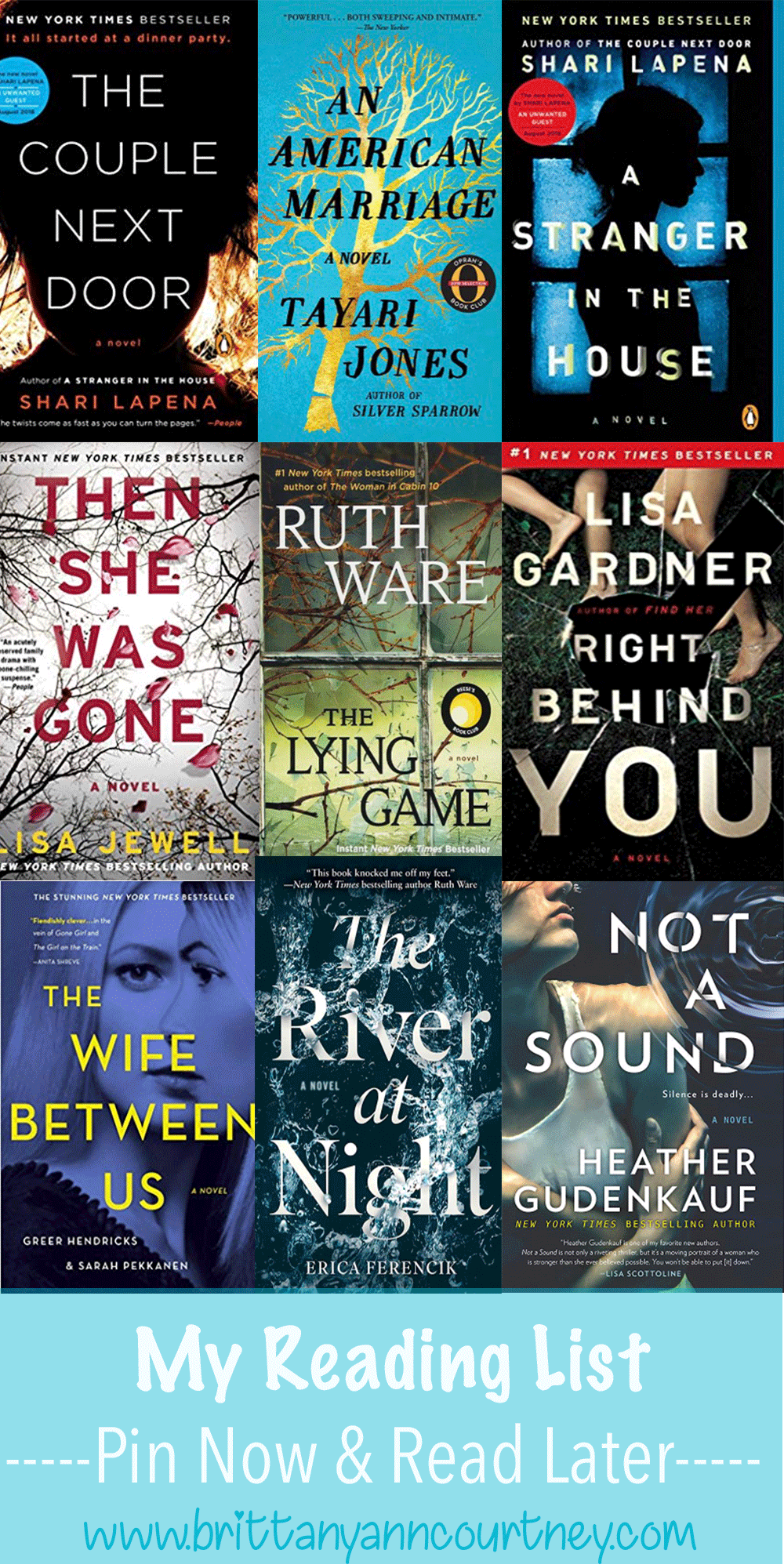 1.) The Couple Next Door by Shari Lapena : This book was a fast read, however, it was pretty extreme in all of its events. The story is of a "perfect" couple who decides to leave their baby at home while they are next door for dinner. They kept checking on the baby every half hour, however, at the end of the night the baby was kidnapped. You simply wonder who took the baby and why and the pages keep turning with these crazy twisted events that lead you to finishing the book in two days! I recommend this book but not my favorite from Shari Lapena!
2.) An American Marriage by Tayari Jones This book was part of the New York Times best sellers and I was intrigued by it. It tells a story of a black man who was wrongly convicted of rape and sent to prison, only had been married to his wife Celestial for one year. It shares insight to the challenge of no longer being with someone whom you love and needing someone to be there for you while you are in pain. Another man comes into Celestial's life and you see the constant struggle she endures with choosing whom to love.
3.) A Stranger in the House by Shari Lapena This book had an extremely twisting plot line. The story centers around a couple that looks to have everything from the outside in, however, the wife Karen is found in the hospital from a car accident and doesn't remember anything leading up to the accident and what happened. She begins to feel on edge in her home and feels someone is in the house. Not knowing whom to trust she relies on herself to set the story straight. This book had me on edge, turning the pages quickly! I could not put it down!
4.) Then She Was Gone by Lisa Jewell I read this book so quickly! Lisa Jewell reveals details about Ellie Mack's disappearance through three main characters of the book. She would reveals details in different perspectives and the entire time I kept thinking I know there is something here, I know that's a weird thing that was said or a weird detail shared! I couldn't believe it at the end when everything was revealed!
5.) The Lying Game by Ruth Ware: This book tells the story of four best friends who met at boarding school. They played a game among themselves lying to their classmates and keeping points for different lies. Their behavior has them expelled from the school and it's not until ten years later they are reunited because something they did has come back to haunt them. This is a murder mystery book that will have you guessing among the characters as to who not only murdered this man, but to whom also knew about it.
6.) Right Behind You by Lisa Gardner: The very first few chapters of this book I was like WHERE DOES IT GO FROM HERE? A brother and sister are in their house witnessing the murder of their mom by their dad and merely escape being murdered by the father. The children are split into different foster homes and it's years later where there is a killing spree in their town. All signs point to the brother as the mass murder but nothing is super conclusive. The sister believes it couldn't be her brother and sets off to find him. It was a well worth read, but it did drag on a little bit!
7.) The Wife Between Us by Greer Hendricks & Sarah Pekkanen First- the title instantly makes you assume that there is another woman in a couples life. You think you are going to read about a jealous ex wife and the younger, prettier replacement. Literally so twisted, such a fast read and I don't want to give anything away- it's a MUST READ!
8.) The River at Night by Erica Ferencik This book was super suspenseful, tells the story of four friends who are on a water rafting adventure. The book got a littler far fetched for me about half way through but was entertaining enough for me to finish reading it!
9.) Not a Sound by Heather Gudenkauf: One of my favorite books to date. Amelia is a woman who lives in a cabin along the river with her dog Stitch. Amelia is deaf and has been through many experiences that has led her to lose her husband, stepdaughter, life as she knows it. She discovers a body out on the water one day and it leads to her knowing too much putting her in danger. This was a super fast read for me, very suspenseful, complete cliff hanger! I totally recommend it!
Let me know if you have read any of the above or are going to read!
xx, Brittany Ann
Swimsuit is from this brand here. Exact color combo is sold out!