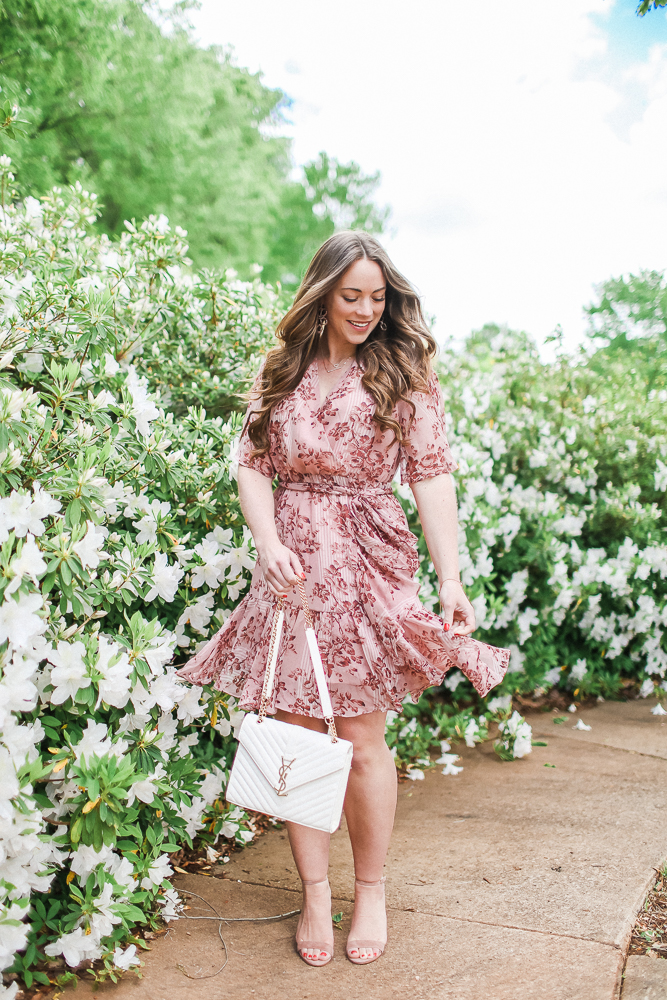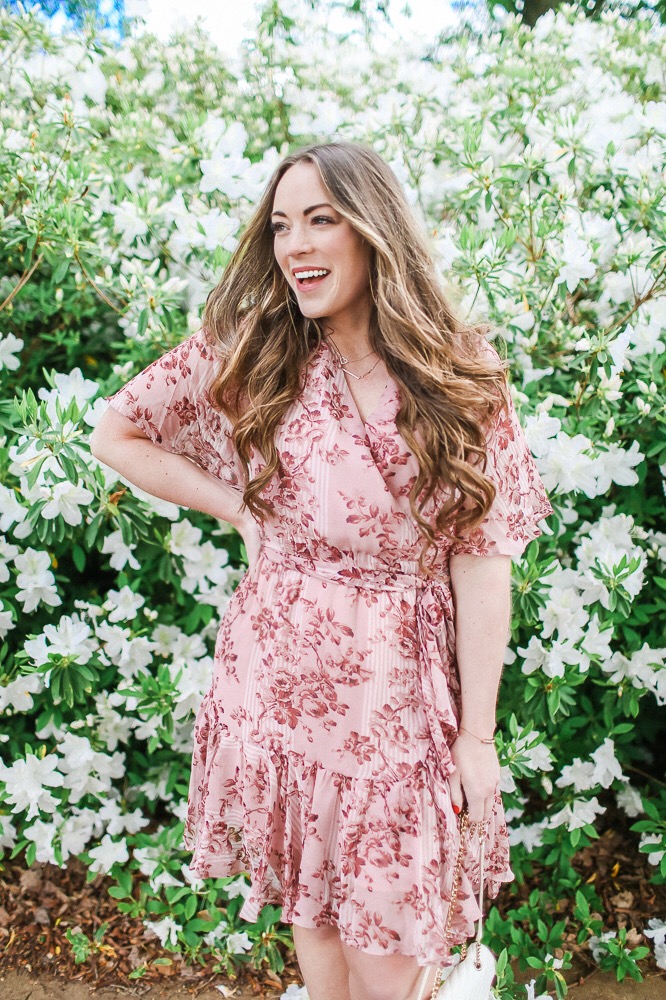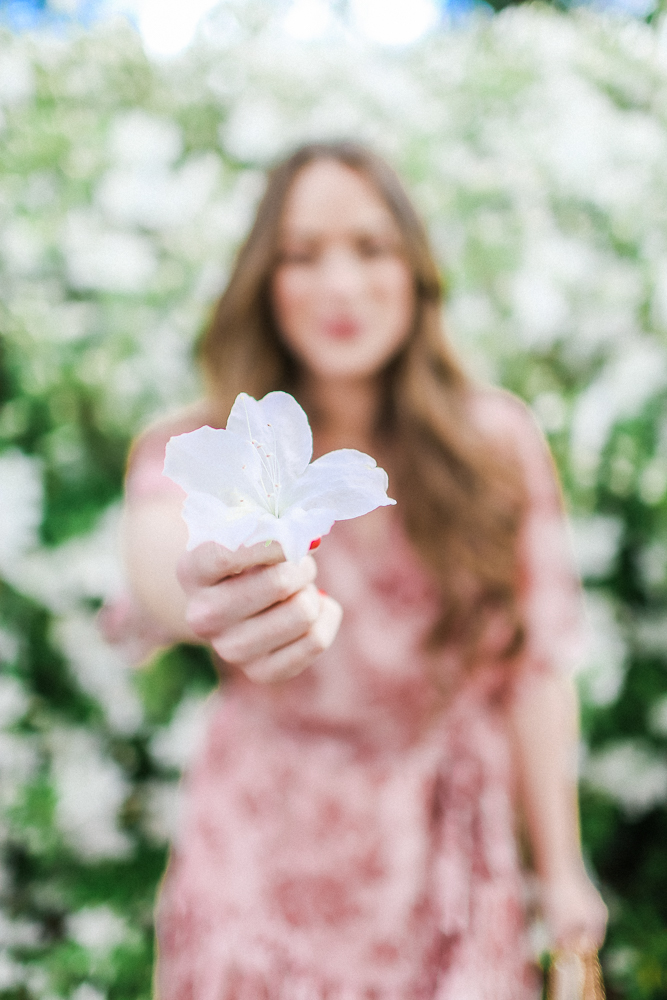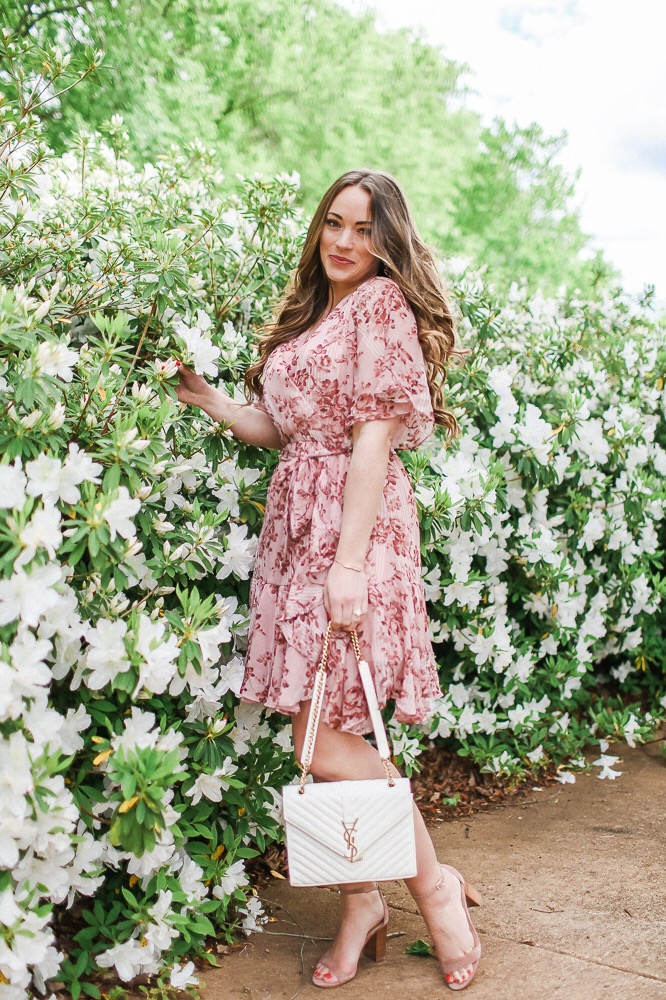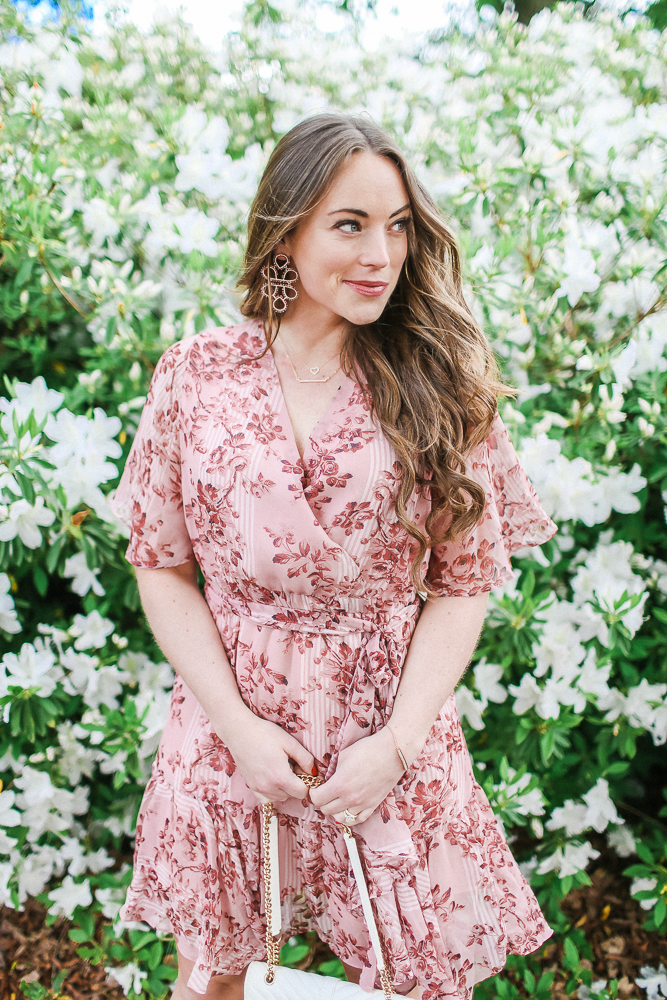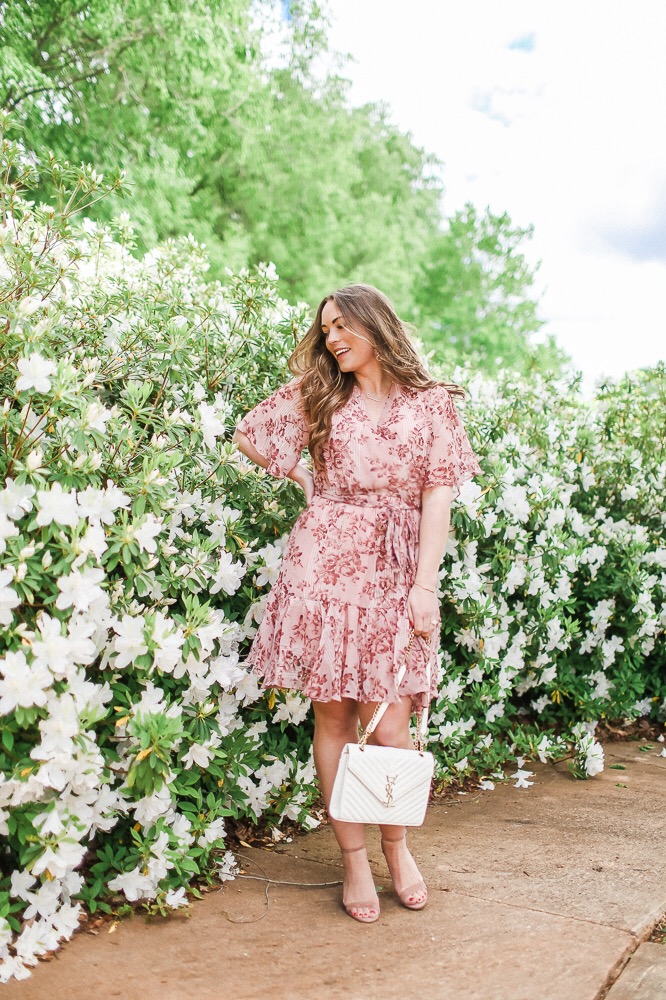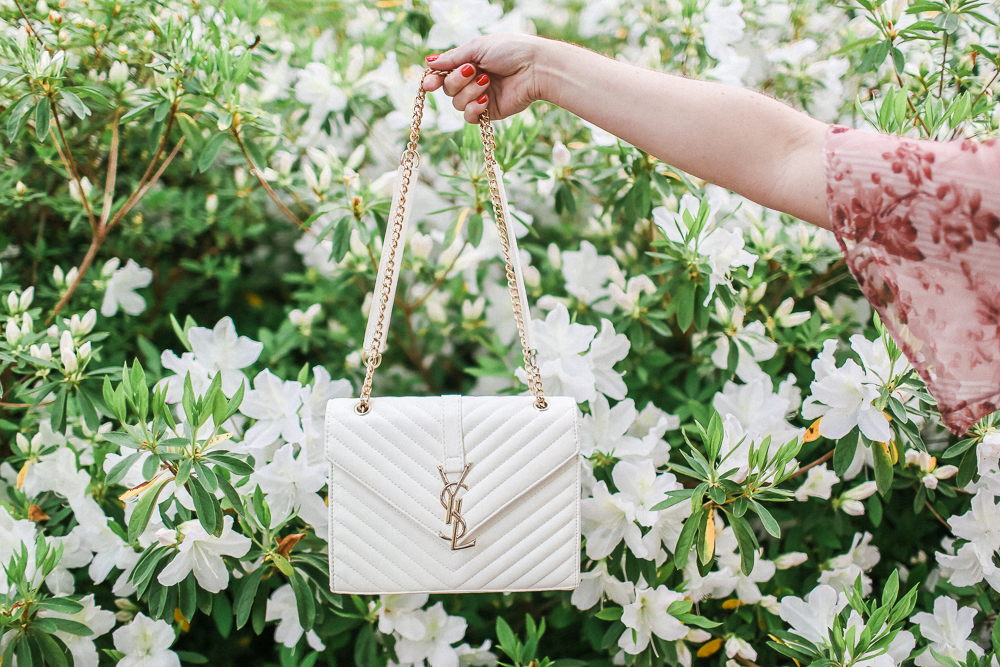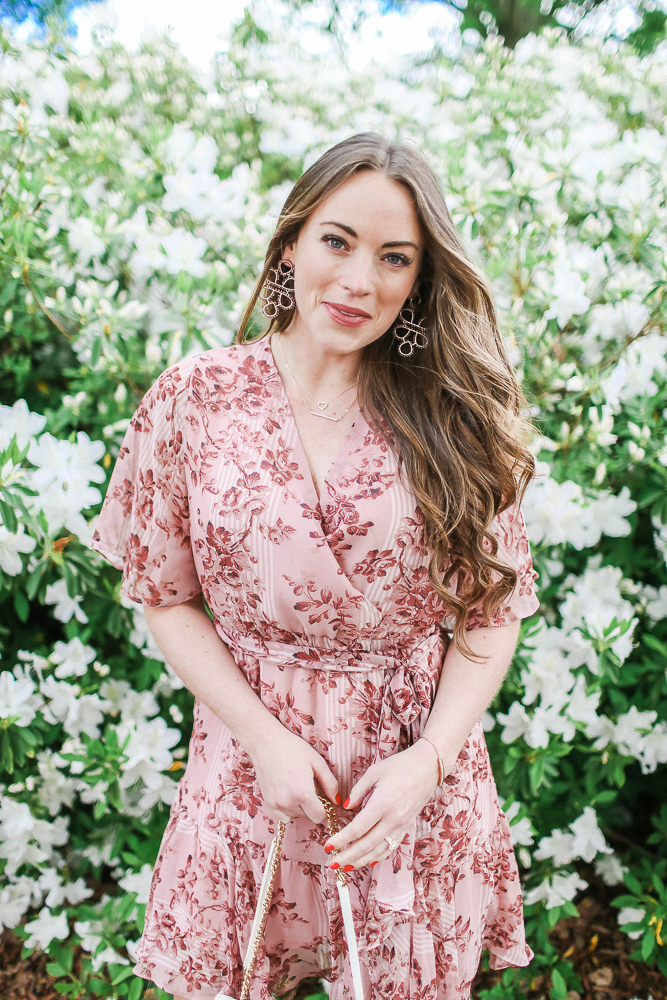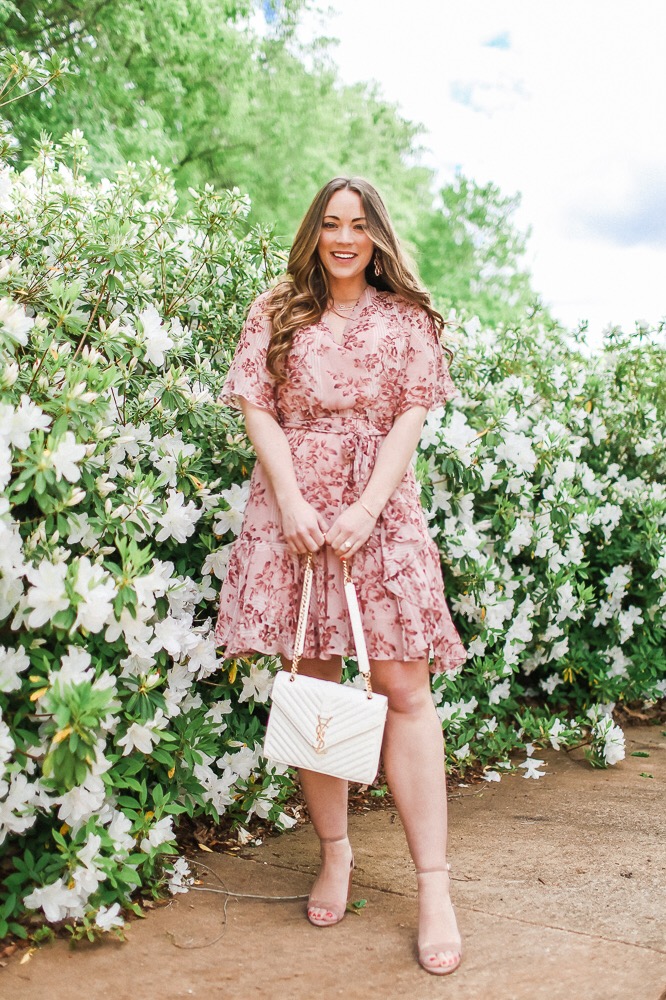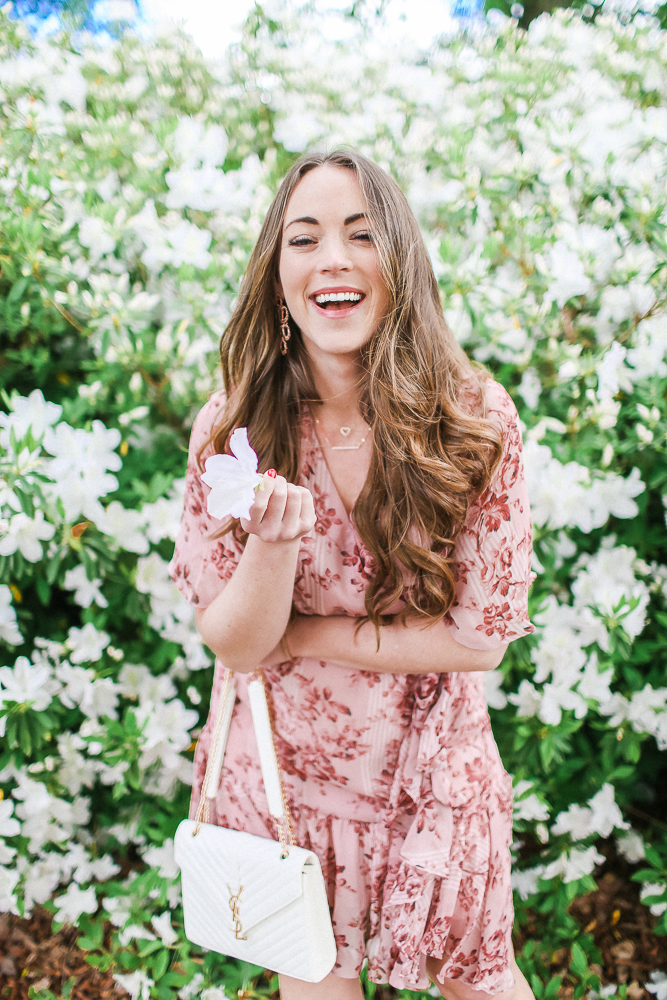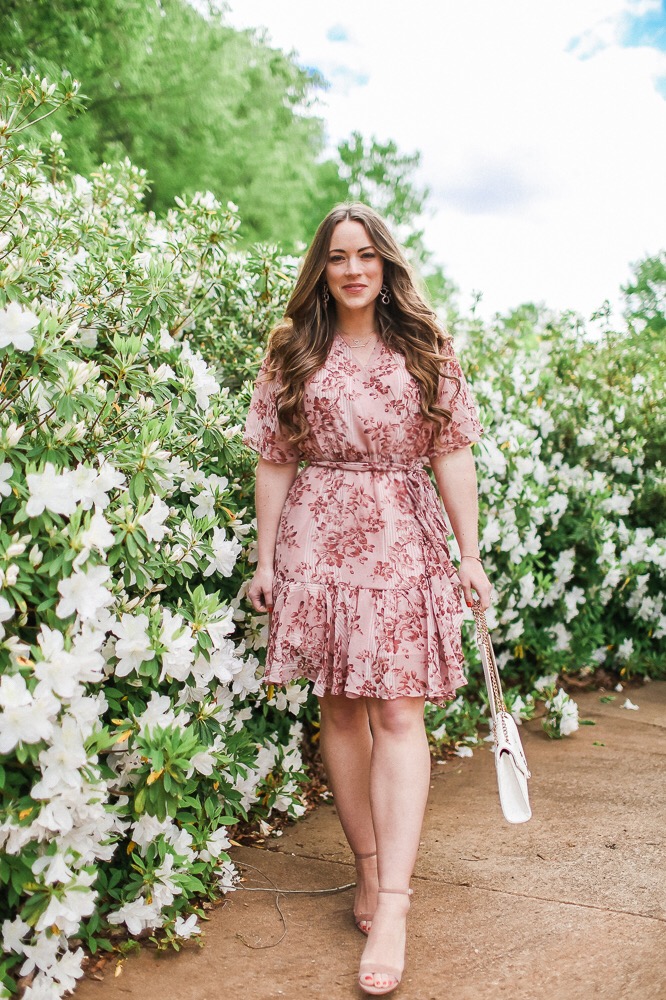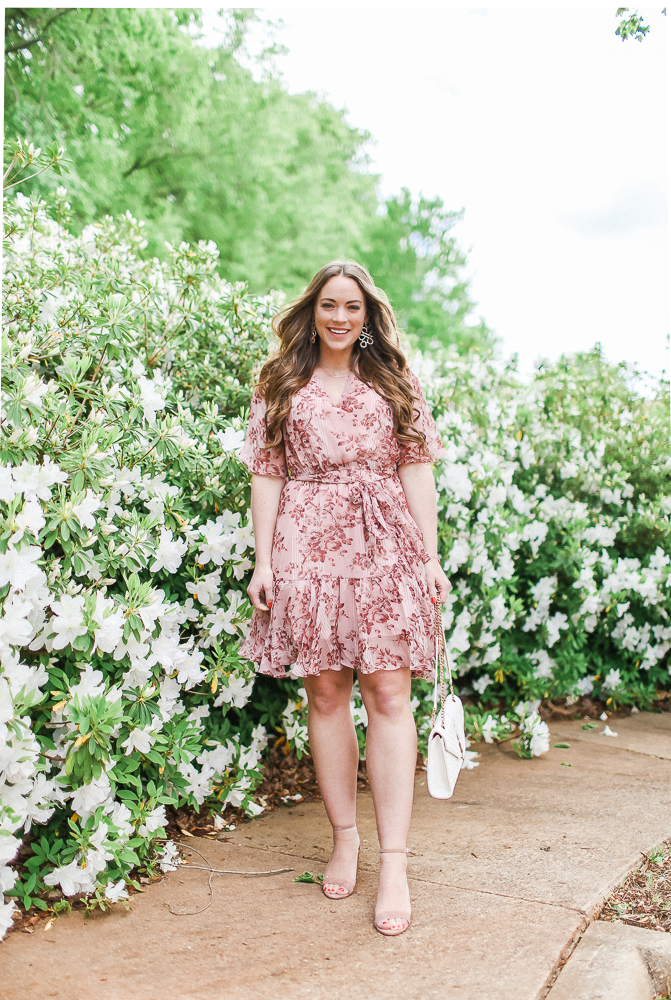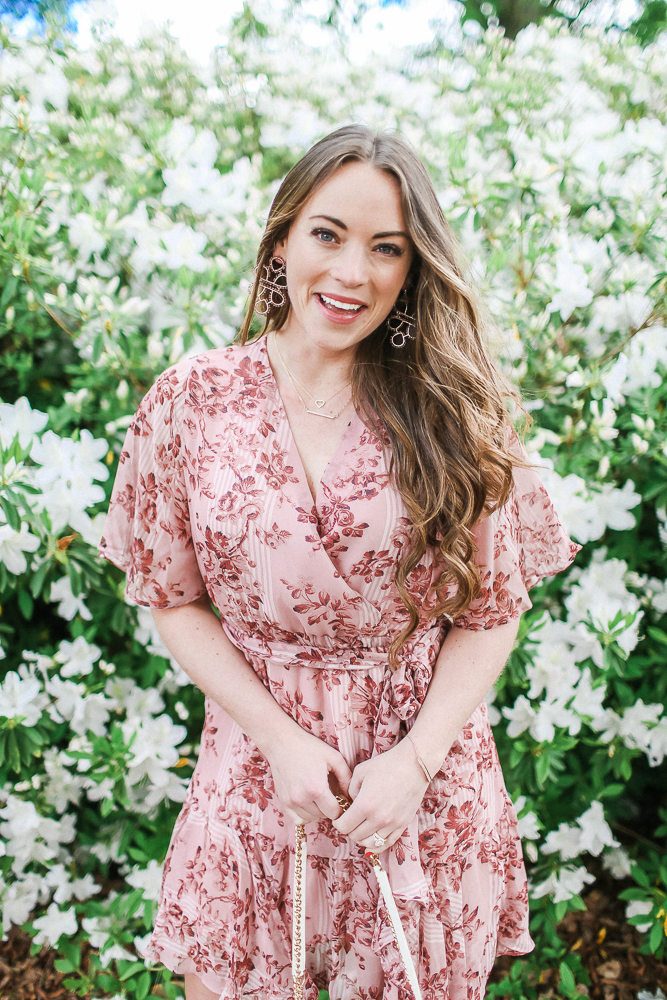 Chicwish Floral Chiffon Dress // YSL Kate Handbag // Similar Rose Gold Statement Earrings // Rose Gold Bracelet //Heart Necklace // Alicia Bar Necklace // Steve Madden Ankle Strap Heels
Hi guys! Happy Easter! I hope you spent your day relaxing with loved ones, celebrating our Savior, who has risen! <3 It was sunny and a beautiful temperature here and was nonetheless a productive day for Pat and I! We got a few things done around the house which is always a great way to start the week in my opinion!
Okay, how beautiful is this wall of flowers behind me? I mean these bushes have to be 8 ft tall?! I wish I knew what kind of flowers these are…I would love to plant some in our backyard or on the side of the house! Flowers always makes me feel so happy and when you are driving along and see something so pretty like this, oh my goodness! Spring's way of waking up and welcoming the sunshine and warm weather. I love this Boutique Spring Floral Mini Dress. It comes in two other colors: cream with the mauve florals and then a blue green color with yellow florals. This dress is super pretty and is made of great quality. It's a timeless print and silhouette that can be super versatile through Spring & Summer. I am wearing a size medium for reference! I find this silhouette is super easy to throw on and look really pulled together. I wore a similar style of dress last week, did you see this post of this stripe wrap dress?
If you guys have been following along for a little while then you know I love Chicwish. They have high quality pieces and designs that you can't find elsewhere. They have very pretty and feminine pieces that I find myself reaching for in my closet over and over. I never have an issue with sizing either, I am 99% a medium unless it's a tight skirt or a bodycon dress, then I size up!
Happy Monday! I have lots of try on hauls for this week! Be sure to watch on Instagram stories!
xx, Brittany Ann
Shop the Post: