Hi everyone! Happy Monday! If you have been following me on instagram [@brittanyanncourtney] over the weekend you probably have seen that I am in beautiful Boca Raton with my best friend Becca. Becca and I have been friends since we were six years old. Our personalities, interests, hobbies are vastly different. In fact, both of our moms are surprised we stayed friends over the years-we think this is funny- but it's because we are so extremely different. Becca tells me when I am being over the top and I tell her when she needs to relax a little!. We are super upfront with each other and really honest with each other. I love that although our lives have moved in many directions, I can depend on her for sound advice and support-always. Becca is getting married to an amazing guy in June- I am so excited for her!
Anyways, I thought I would share some early spring finds with you guys since I had to pack warmer clothes for my trip! All of these swimsuits and wedges and open back tops-I am in heaven over here! Seventy to eighty-five degrees is my jam. Where can I move that it's like that all year? San Diego [Mine and Pat's dream-I know]!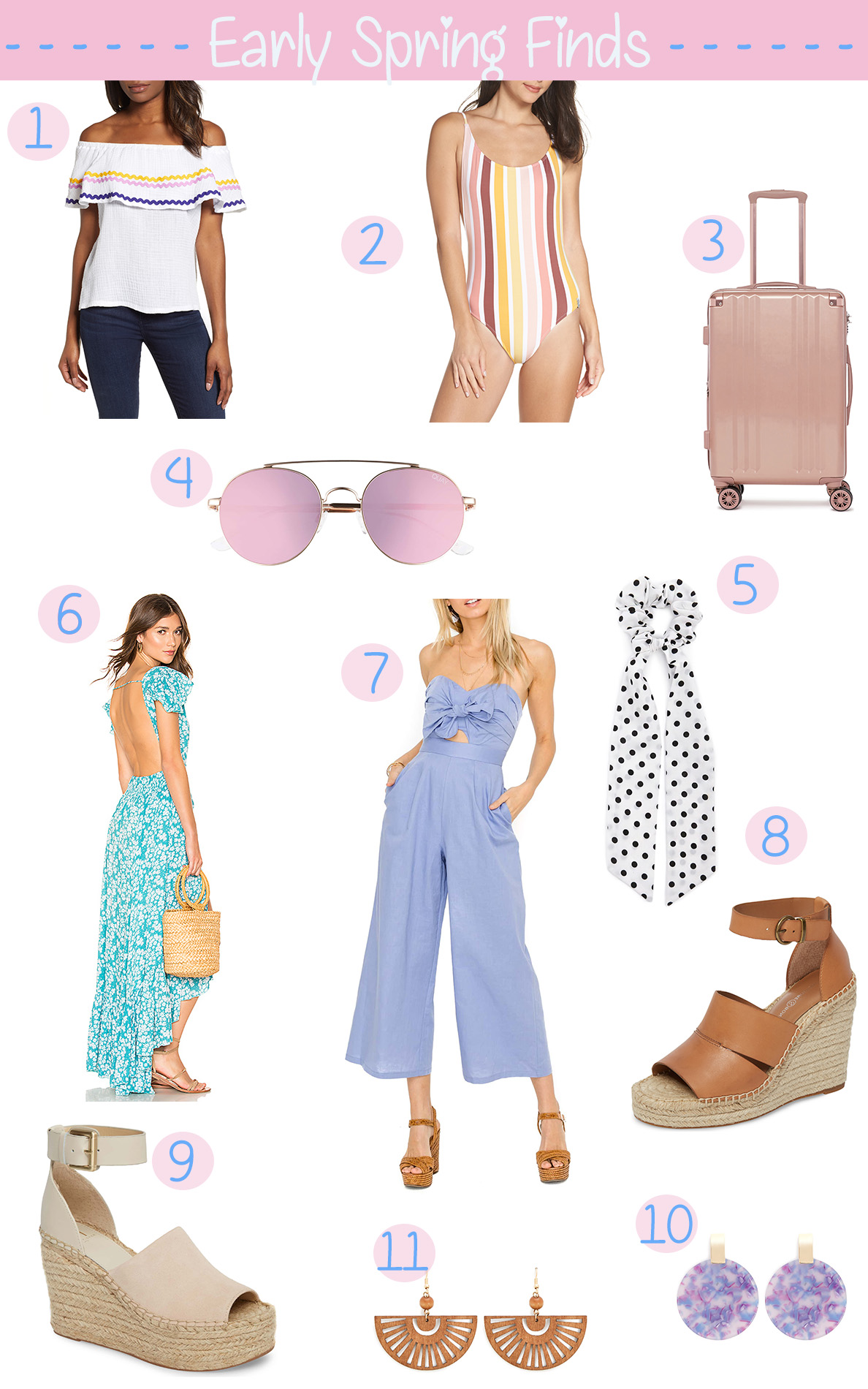 1 // 2 // 3 // 4 // 5 // 6 // 7 // 8 // 9 // 10 // 11
Wherever you may be, I wish you some sunshine 🙂 I've linked more items I love for Spring in the below widget! Simply click to shop!
xx, Brittany Ann
Shop the Post: