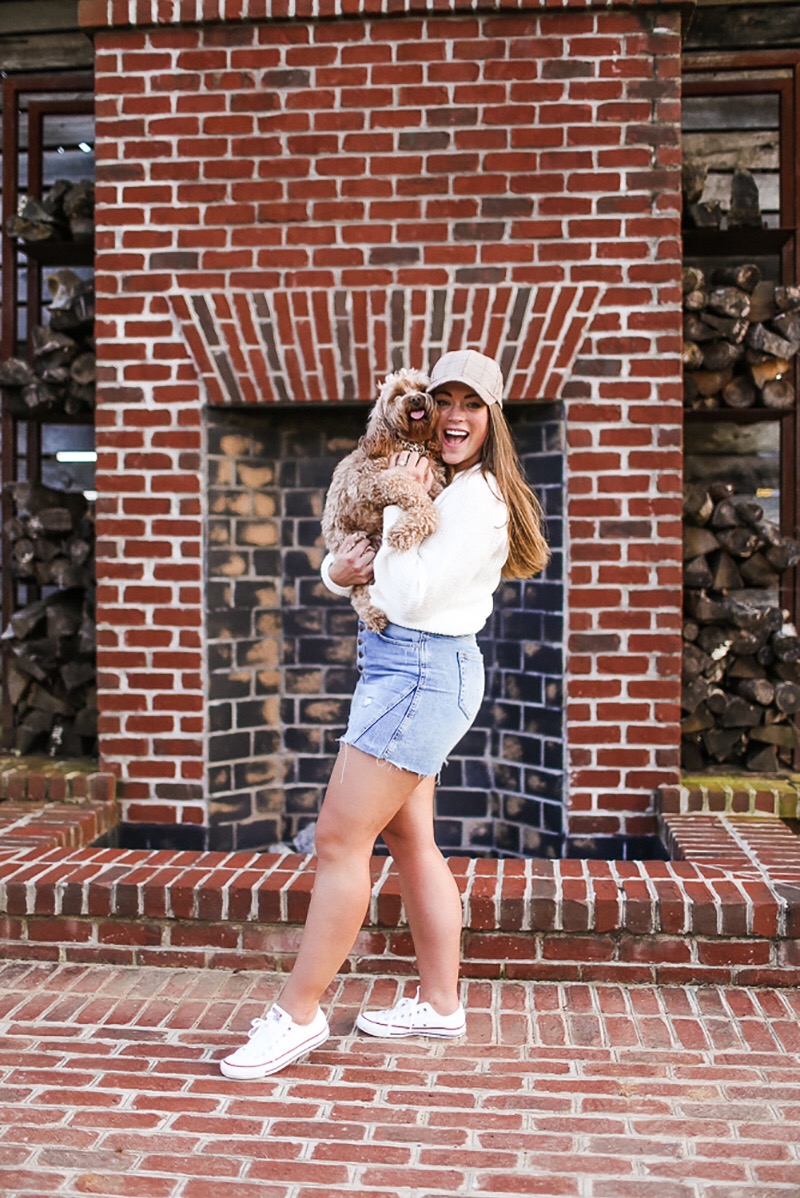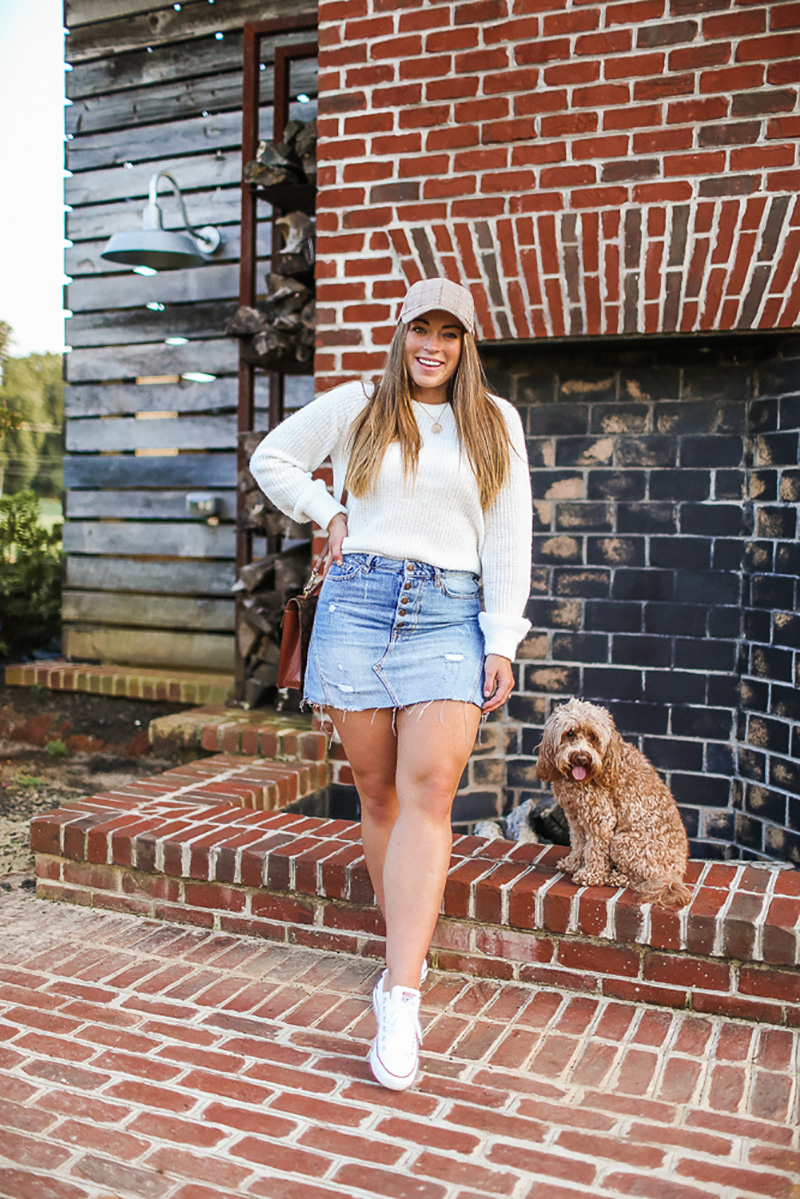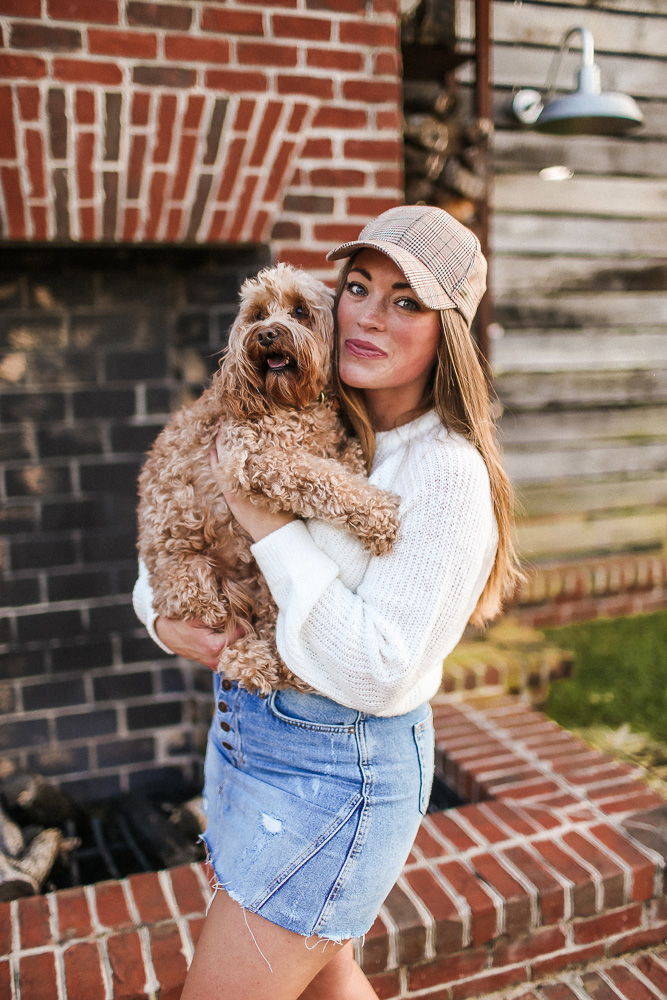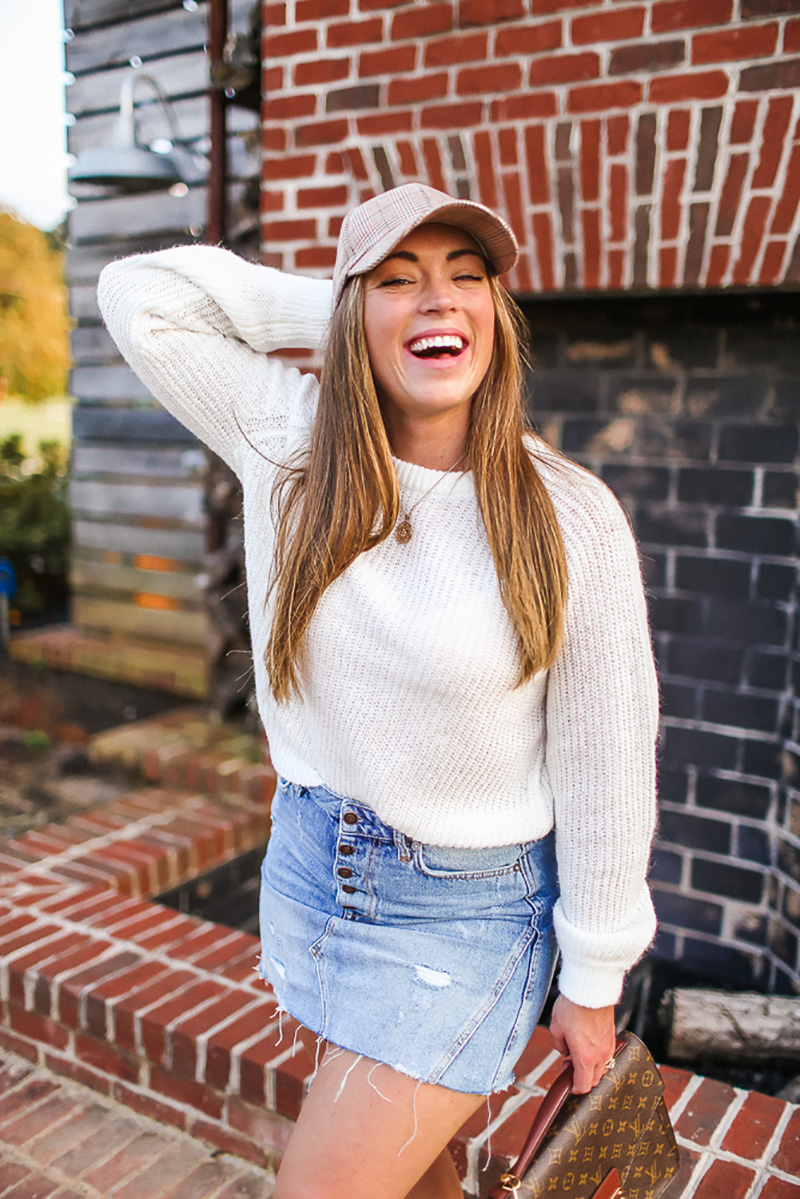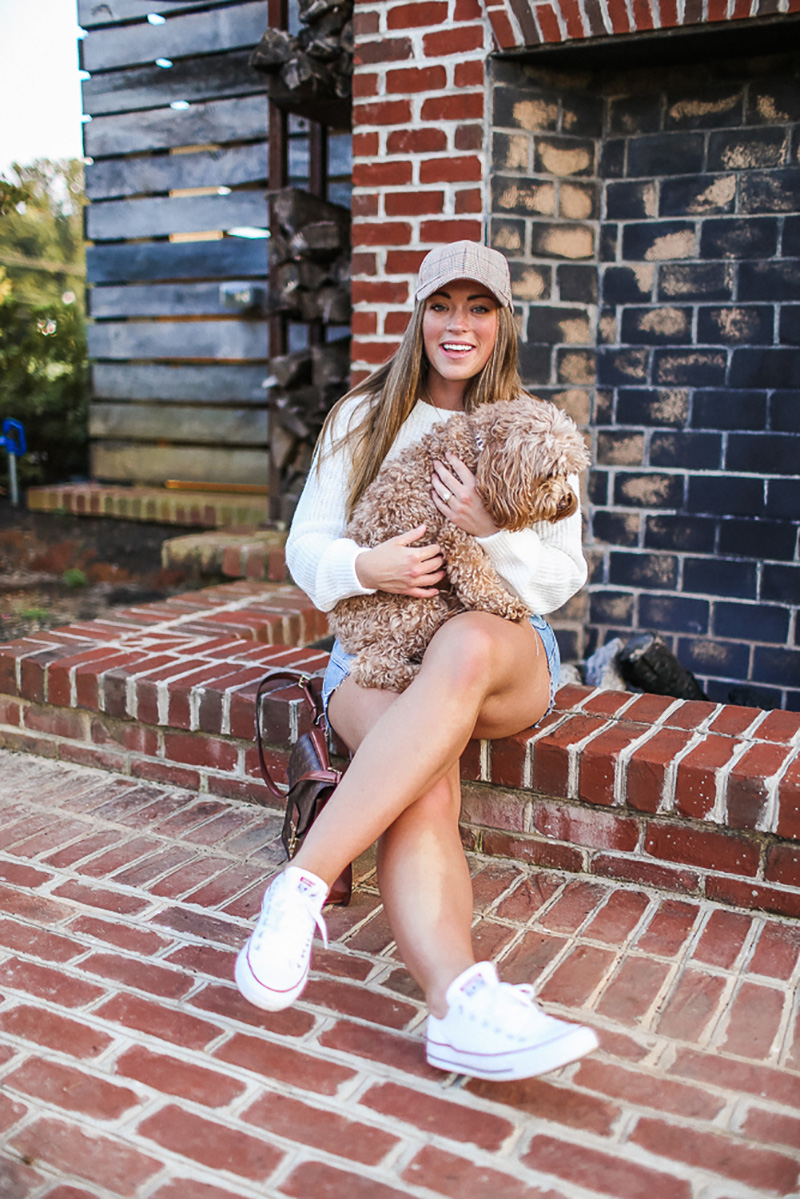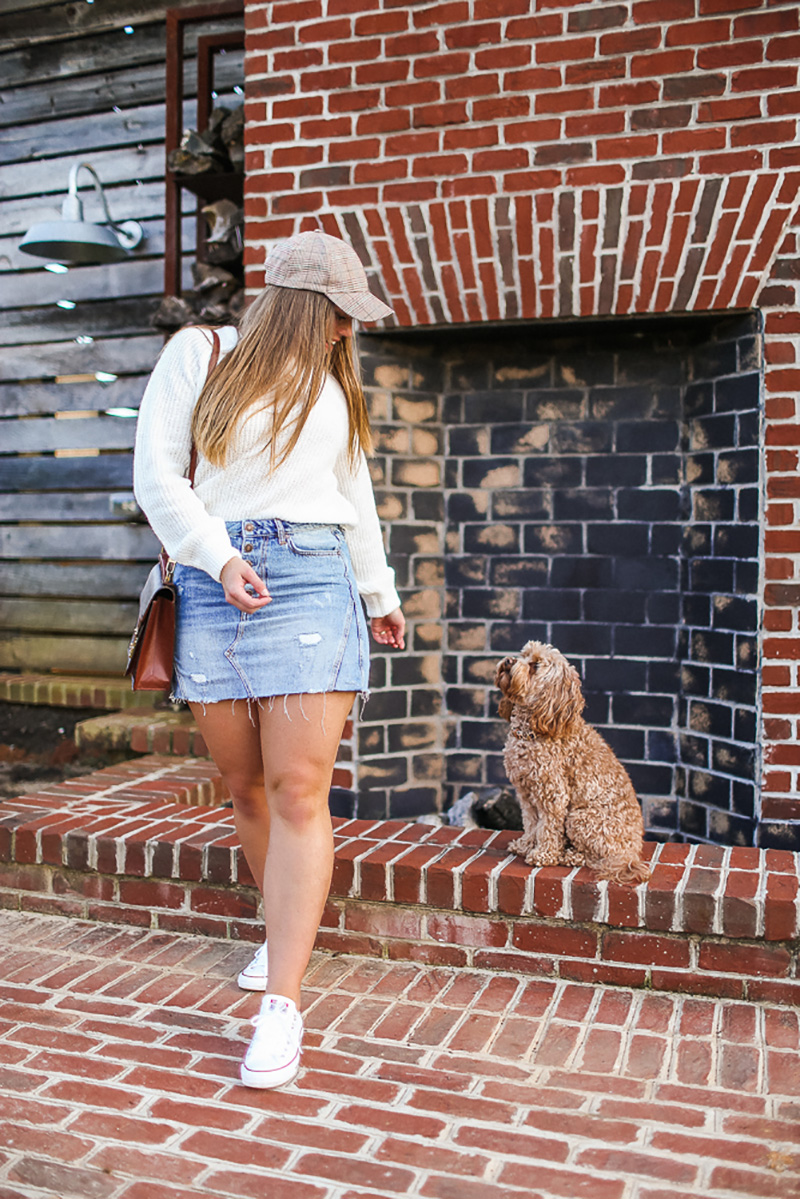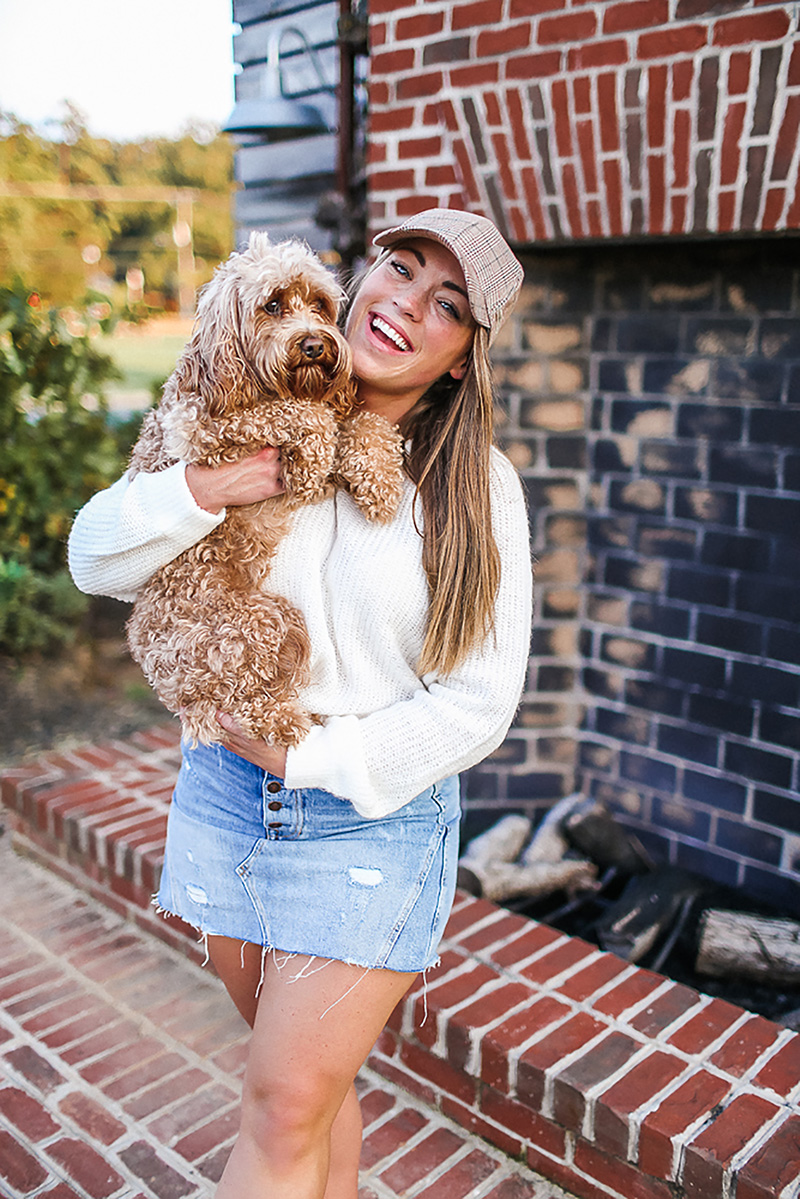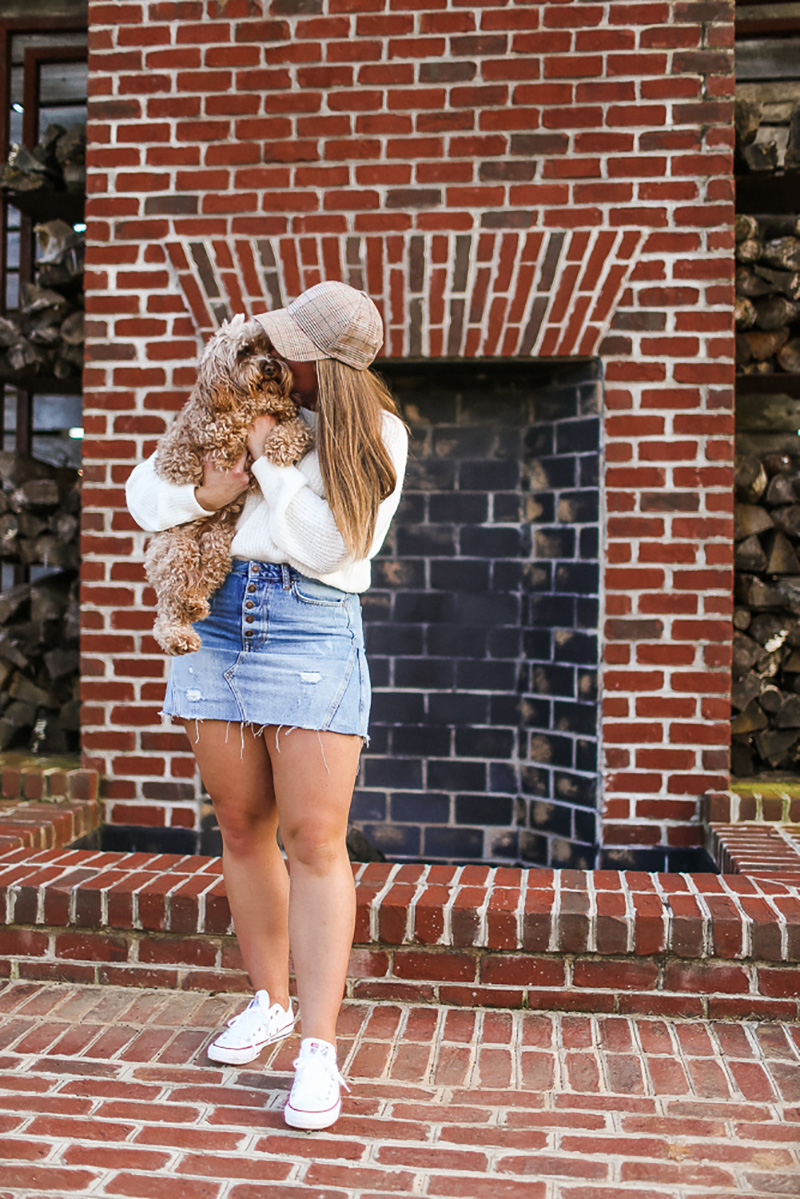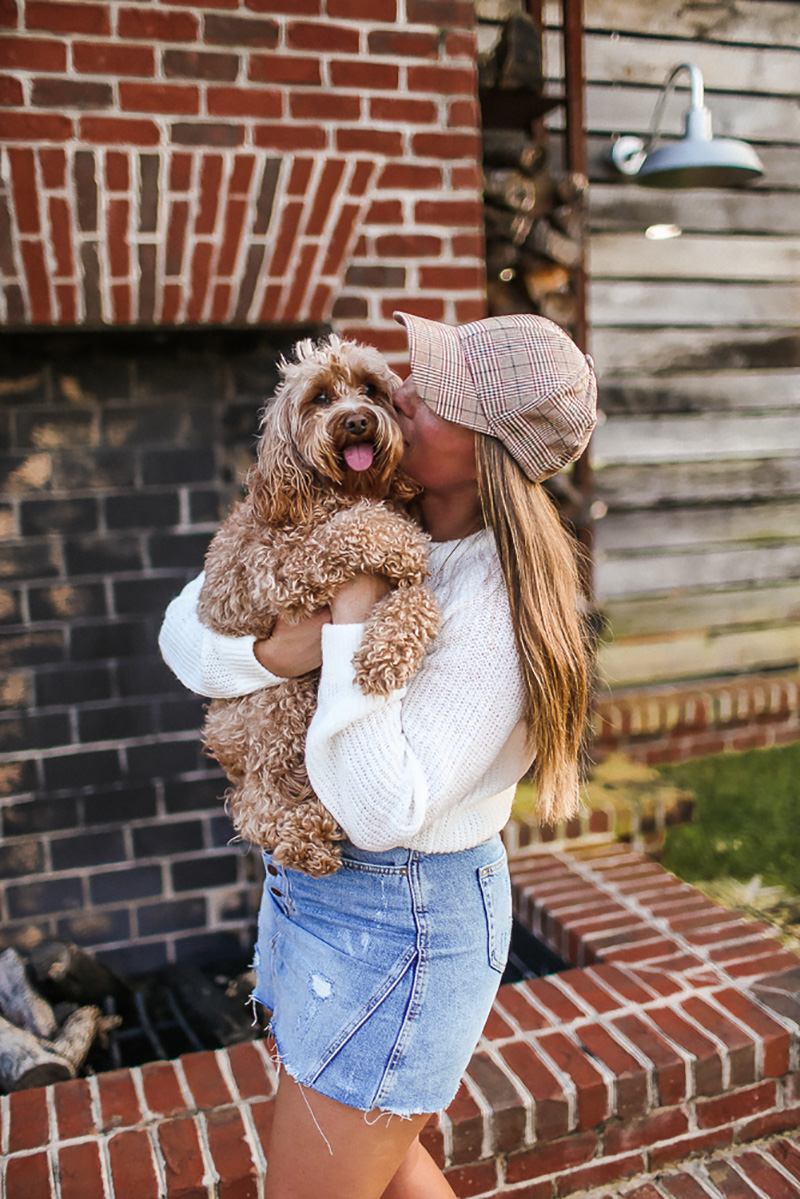 Relaxed Ribbed Sweater // Free People Skirt (on sale!) // Plaid Hat // Louis Vuitton Monogram Monceau Bag// Converse Sneakers // Similar Pendant Necklace
Happy Friday everyone! I am headed to Asheville later this day for a bachelorette weekend! My friend Chelsea is getting married in Charleston in the Spring and I am looking forward in celebrating with her this weekend! I am also hoping to see some pretty Fall foliage since we will be in the mountains…..it's going to be chilly! Plaid in the Fall is always a good idea and when you put the print into a baseball cap to create a plaid hat, well then I am all game! I think baseball hats are super cute on girls and always has this casual cool kind of feel! This specific plaid hat is only $17 and you would be surprised how often you can wear it. It's such a basic classic plaid that really it goes with pretty much everything! I obviously wore it here with this white sweater and this jean skirt, but picture it again with jeans, booties, basic tee and a cardigan! Super cute! I also want to point out that this Free People skirt is currently on sale for $35! It's from Nordstrom so yall know it's free shipping and free returns! I wear my true size in this skirt so order what you typically wear. If you are currently in between sizes, size up! Do you find that your wardrobe is overall casual? I don't really see anyone in suits/pant suits anymore when I am downtown during business hours. Everyone seems more comfortable and casual which I think is a good thing! I think you should always be comfortable with what you are wearing all day!
Also wanted to remind all of you that Ebay has an authenticated luxury handbag section on their site (see it here)  so you know what you are purchasing is 100% real!
Enjoy the weekend!
xx, Brittany Ann
P.S. Isn't Ruby girl just so darn cute? Did you catch Monday's pumpkin patch post with her? See it here– we are so spoiled to have her and be able to love her!
Shop the Post: