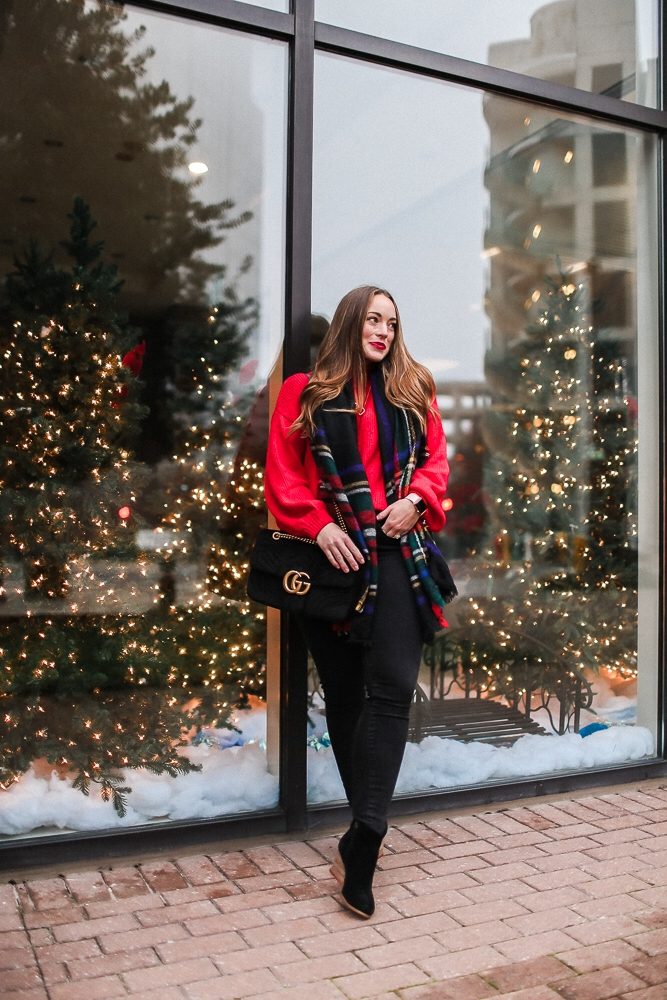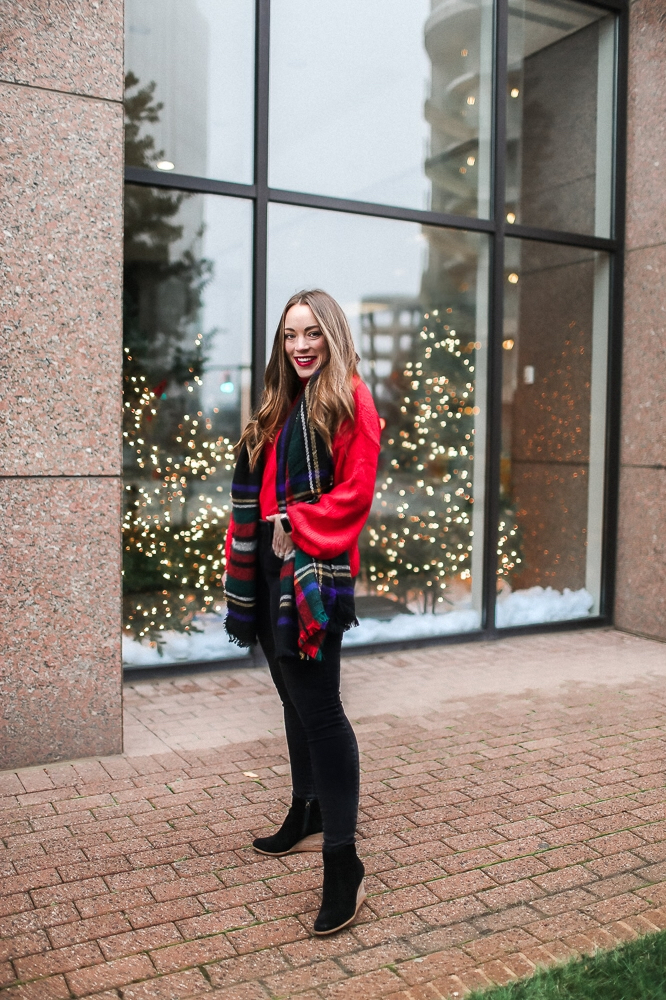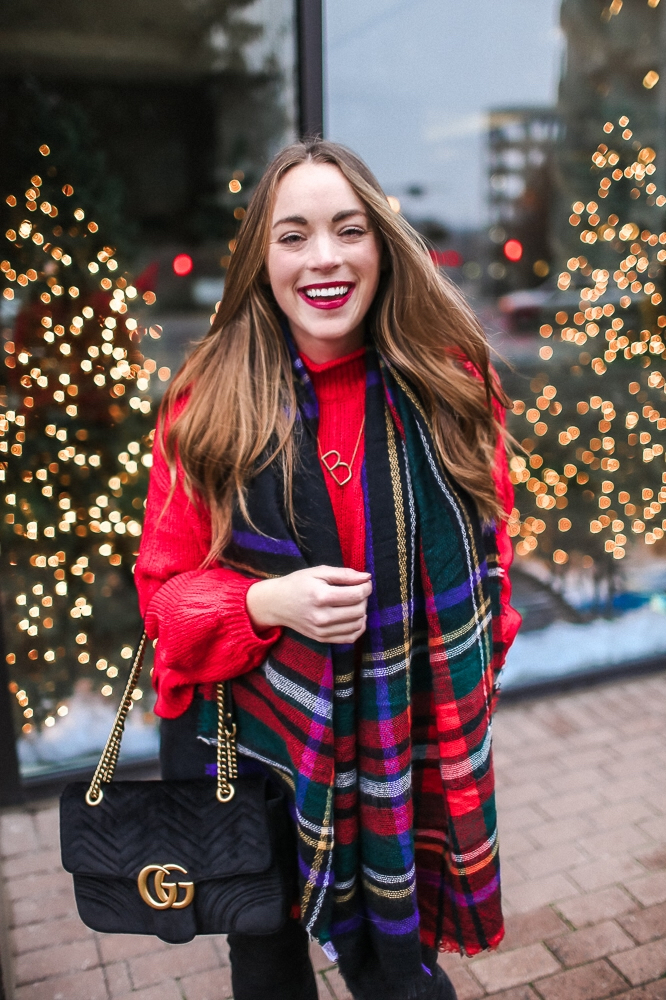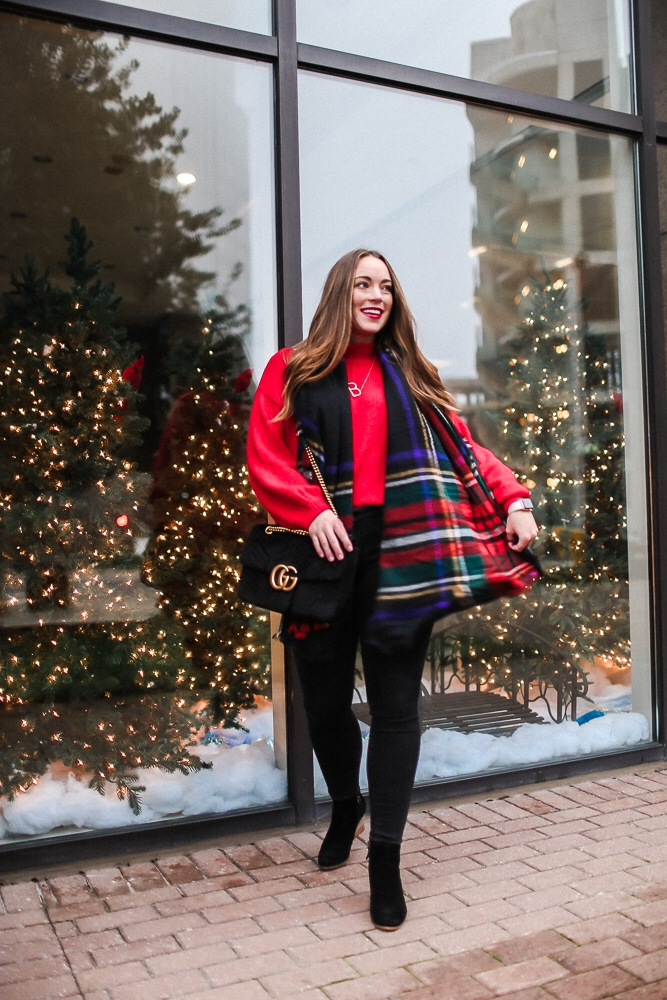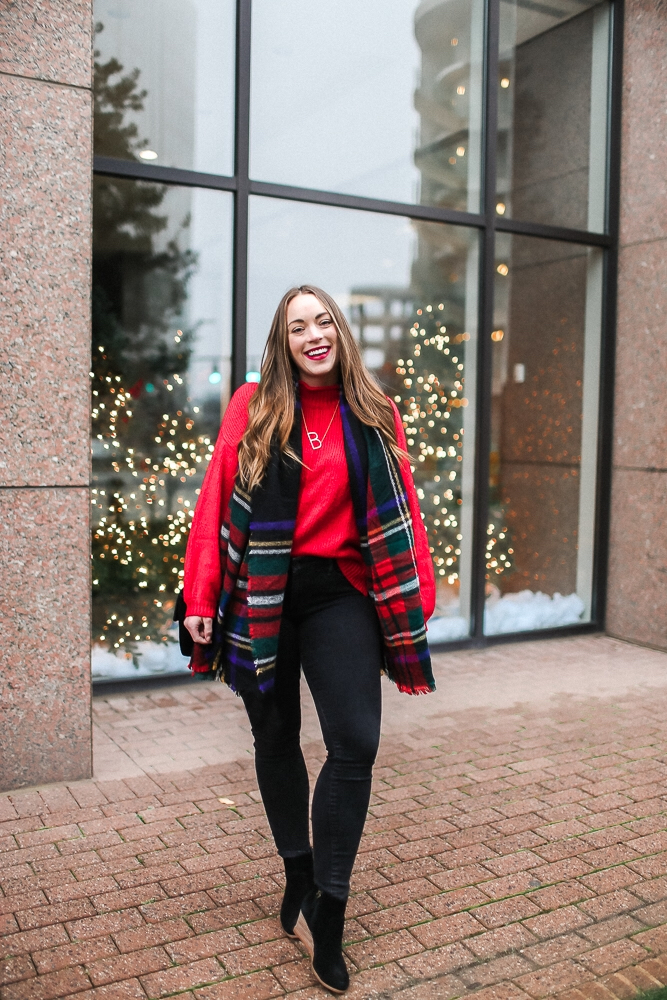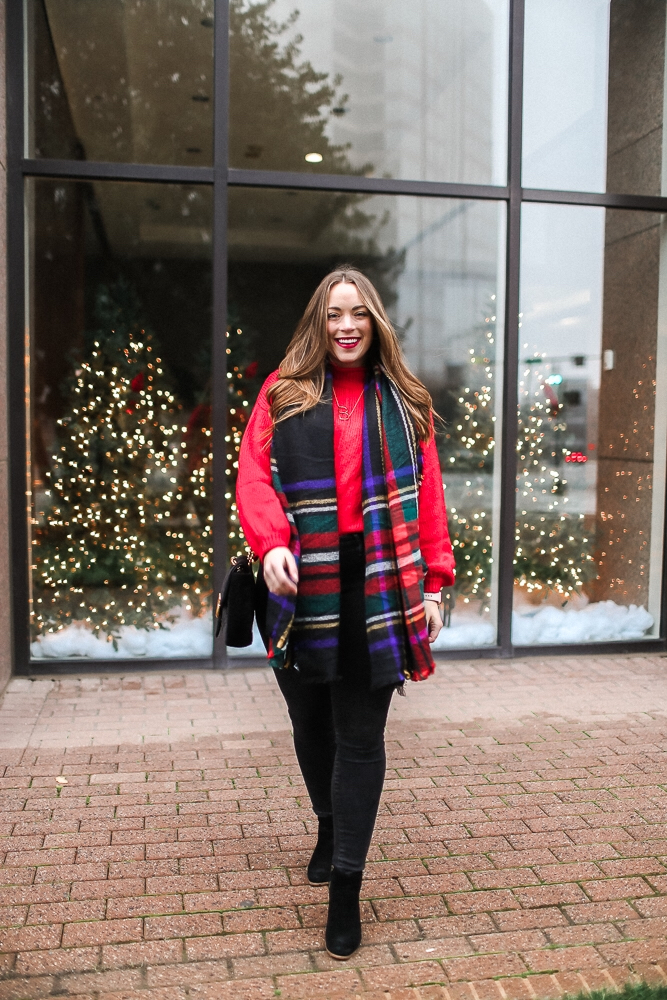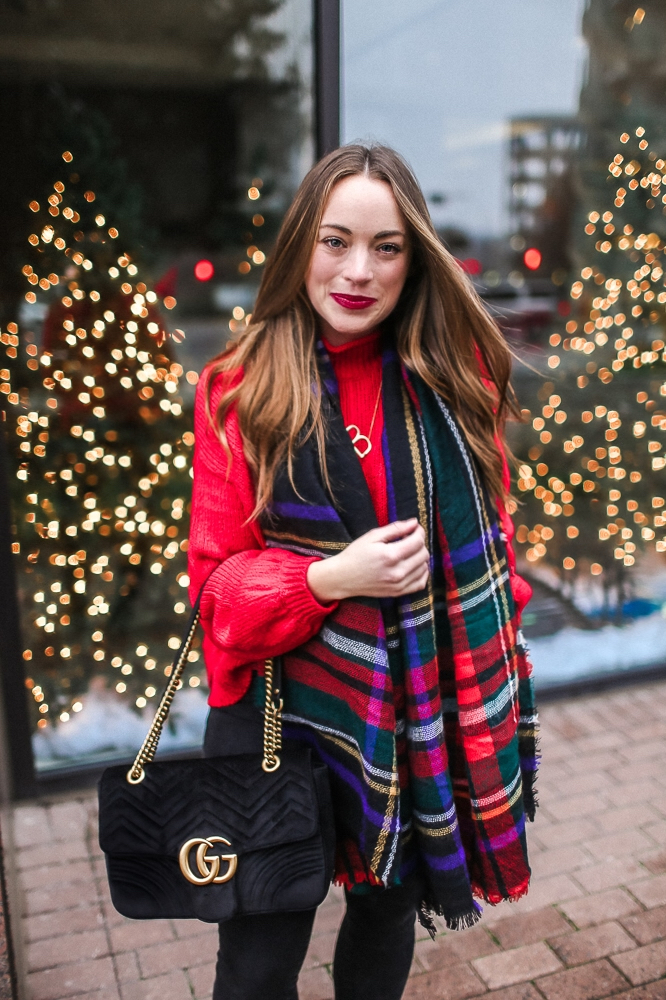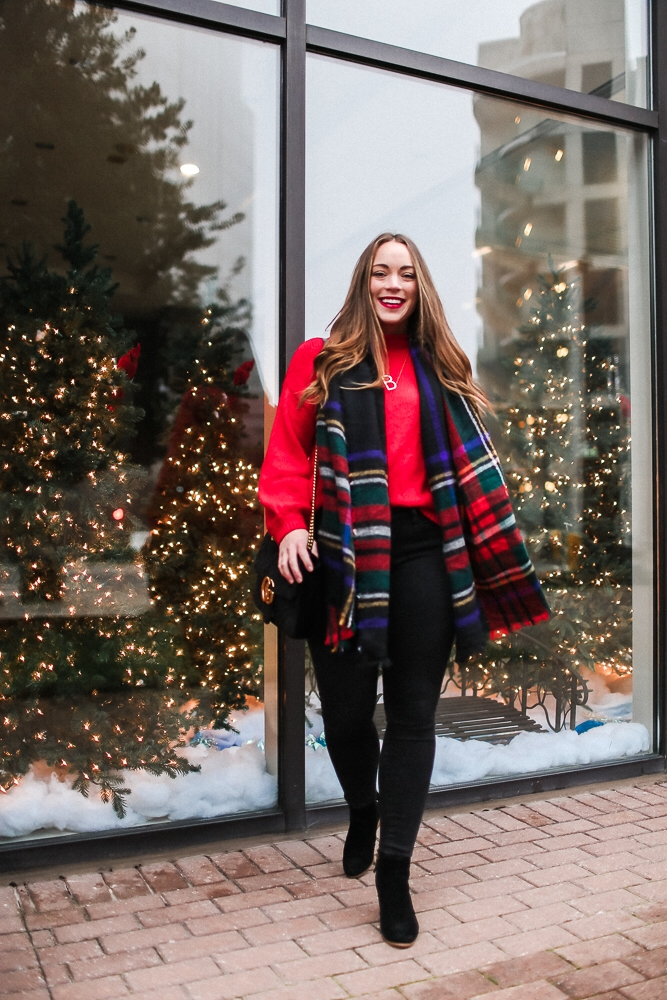 Balloon Sleeved Sweater // Plaid Scarf (similar here too) // Black Jeans // Black Wedged Booties // Gucci Marmont Handbag // Initial Necklace ( more here too) // Clinique Lips "Ruby Pop"
Happy Monday you guys! We are one week away from Christmas Eve and I can not believe it! I am so excited! Pat and I are in our new home and it feels so good to wake up in our own space. I feel so thankful we can build upon this home and make it ours! We put up our Christmas Tree but haven't full on decorated the whole house for Christmas. I am excited to do that next year! Our street isn't complete yet so everyday is a full blown construction site. I got stuck between a concrete truck & a massive truck that was lifting a part of the neighbor's framing up onto its structure. I'm like, hello, you didn't SEE ME in my car waiting for the concrete guy to back up so I could get through?! Like no one saw me so I sat there for ten minutes! I'm in a typical SUV so not sure how no one saw me lol! I was kind of scared that these trucks were going to back up or swing the concrete funnel thing and crash into me! I have started taking the back way to our street so I can zip in a bit easier!
Anyways! CHRISTMAS!!! I love this balloon sleeved sweater I am wearing in the above. I just noticed it is sold out, however, I did just buy this red henley (fully in stock & only $20) that you could substitute in. I paired it with my favorite Good American black jeans (the most curve flattering jeans I have ever worn) and my comfortable go to black booties. I threw on this black tartan plaid scarf which is on sale for only $8! It's an easy look to recreate but I thought it would be perfect for Christmas if your family dresses more casually. This is something I would wear on Christmas, we dress up more on Christmas Eve because we go to church and then dinner! My family and Pat's family (we grew up together) started a tradition of meeting at church for service and then going to dinner and then back to my parent's house to have game night! I love this tradition because I love having our families together! If your family isn't big on traditions, think about starting one! It only takes one person to come up with an idea and then to encourage it each year! 🙂
Hope you have a wonderful start to the week!
xx, Brittany Ann
P.S. Are you still trying to get things to you for Christmas…..Amazon Prime people 🙂
Shop the Post: