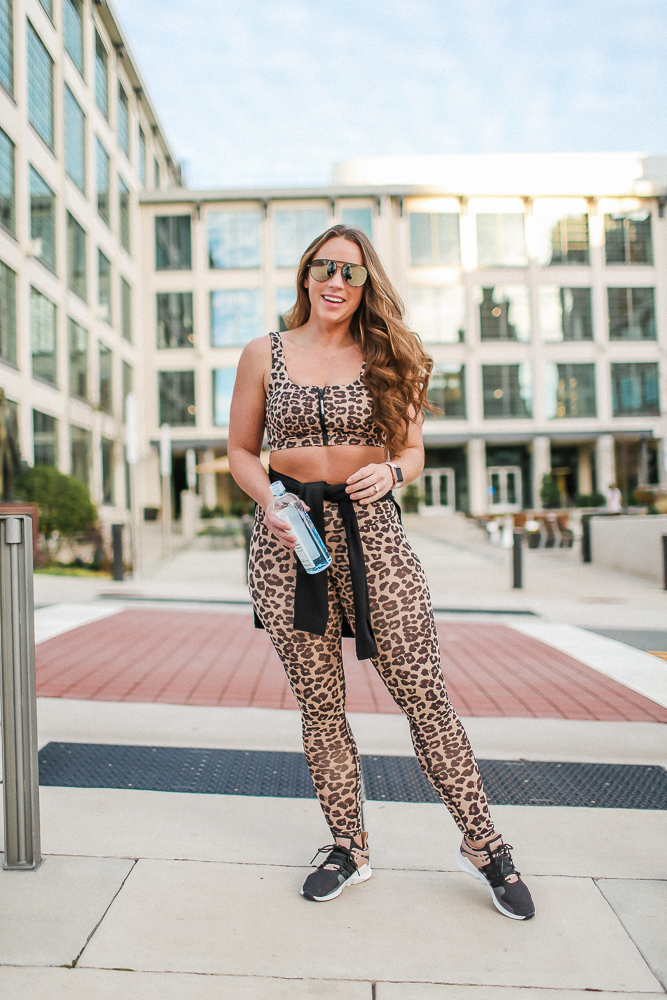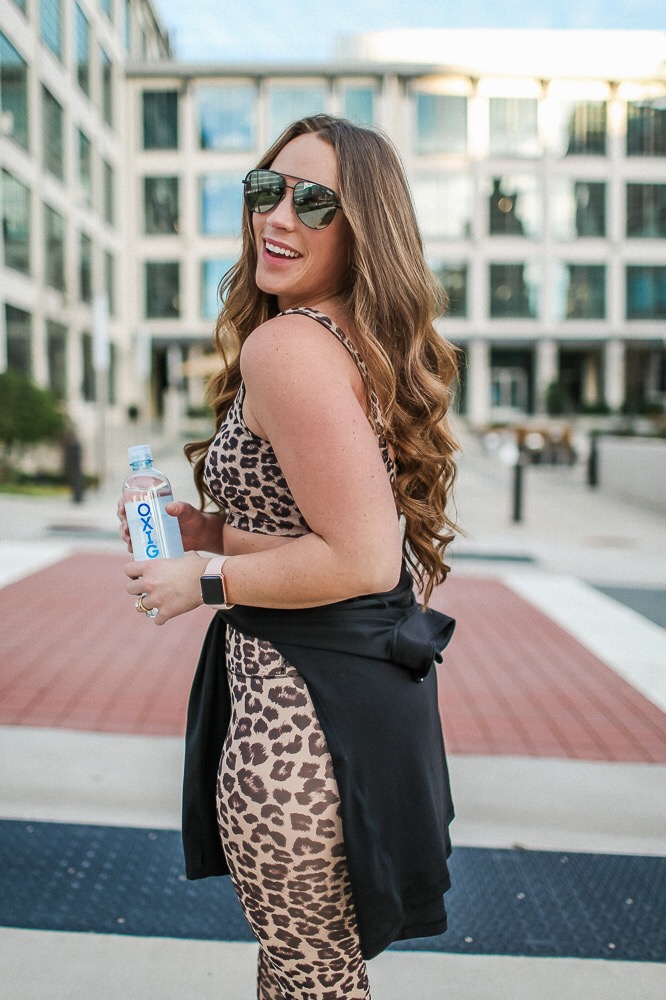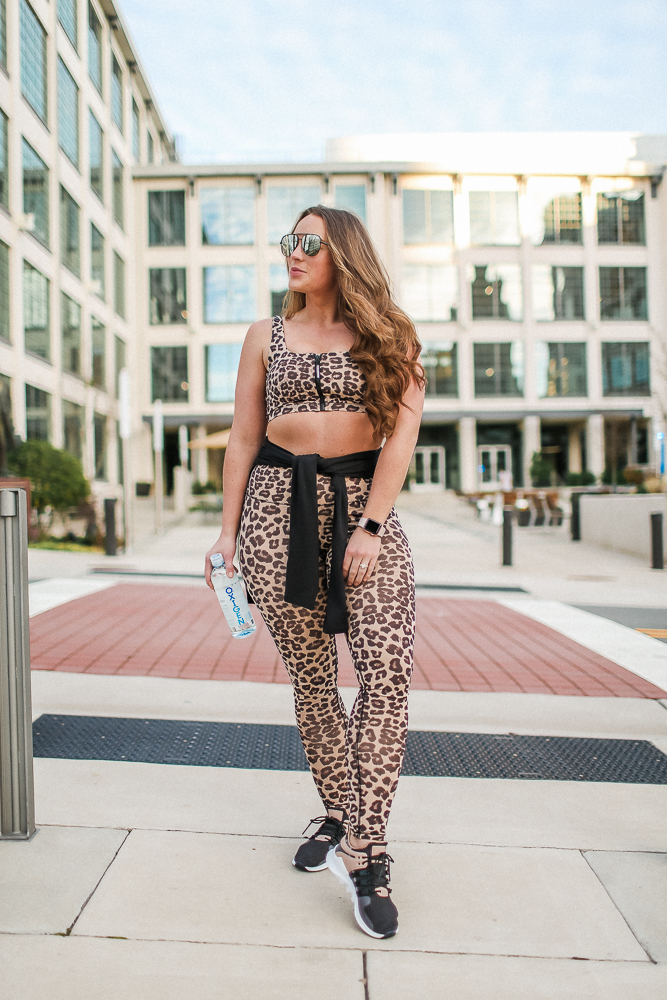 Leopard Leggings // Leopard Sports Bra // Adidas EQT (similar here) // Quay x Desi Perkins Aviators // 1/4 Zip Pullover
Good American Leopard Work Out Outfit
Happy Wednesday to each and everyone of you! Fitness is a HUGE part of my life. I work out Monday – Friday for at least an hour. I love going to the gym, it totally eliminates stress and makes me feel good. I love the high I get from being there and feeling like I am becoming stronger and leaner every single day.
I want to share more of that world with you. Some of you have asked me for workout plans and have asked what I eat/ meal prep. I find that so sweet, I just want to remind all of you that I am learning as I am going! I am certainly not an expert by any means but what has worked for me I will share with all of you! So please look forward to that and send me an email or direct message with your questions, what you would like to see, comments or whatever!
So if you have been following you have heard me rave about my favorite pair of jeans from Good American. If you search "Good American" on my blog, you will see just how many times I have worn these jeans. Yikes, look here, that is more than I had thought! Okay, I need to get some new ones but I am not kidding you guys. I love them! Being curvier, I have always struggled to find bottoms that fit through my butt, thighs and hips. I would always have to size up to fit my curves and then I would have these pants that were too big in the waist. It's the most annoying thing in the world and I am so thankful I found Good American jeans because they fit tight in the waist but flow over my curves. I am a HUGE fan and therefore, I thought why not try their athletic gear? It was love at first spot (see what I did there, lol) with these leopard leggings & sports bra. I am wearing a size 2 (medium) in the bra and leggings. These leggings fit similar to the jeans where they stay up over my hips and are snug to my waistline. I know animal print isn't for everyone but I love the whole look! If it's too much, pair the sports bra with black leggings and a white tank for working out! Good American's athletic line is new to Nordstrom so be on the look out for more product to hit the website. I have my eyes on these camo leggings, this v-neck sports bra and this basic pair of black leggings.
Would really love to get your feedback on me sharing more fitness related content so please send a message!
Thank you! xx, Brittany Ann
Shop the Post: