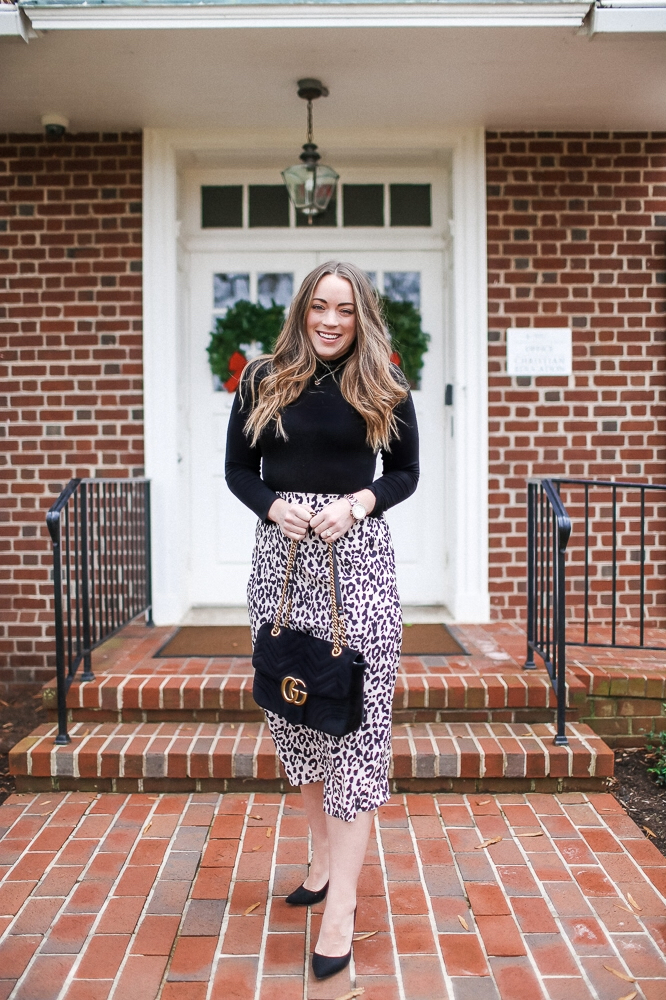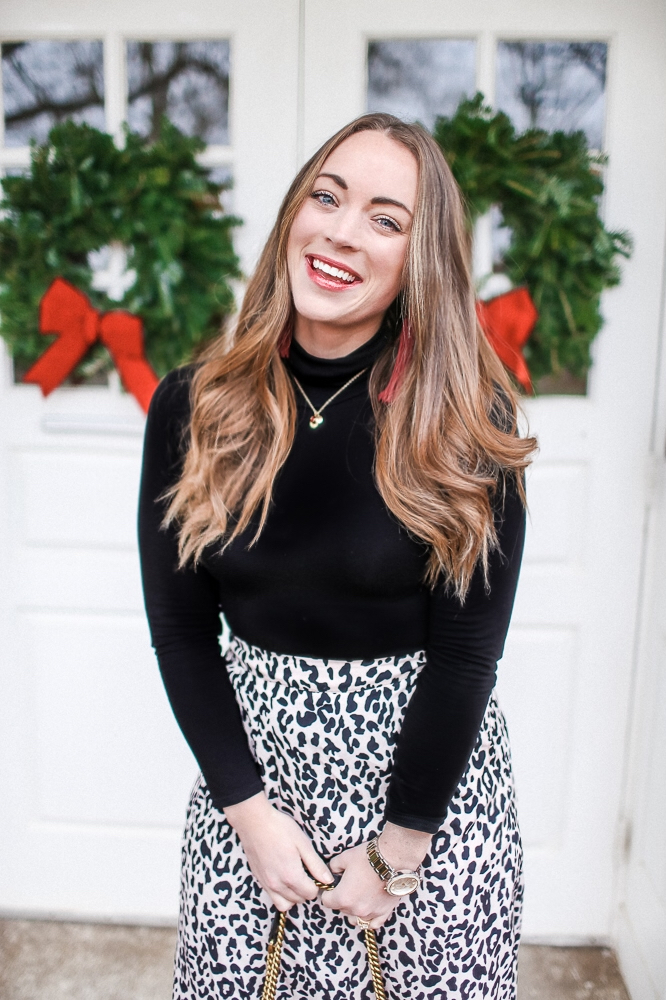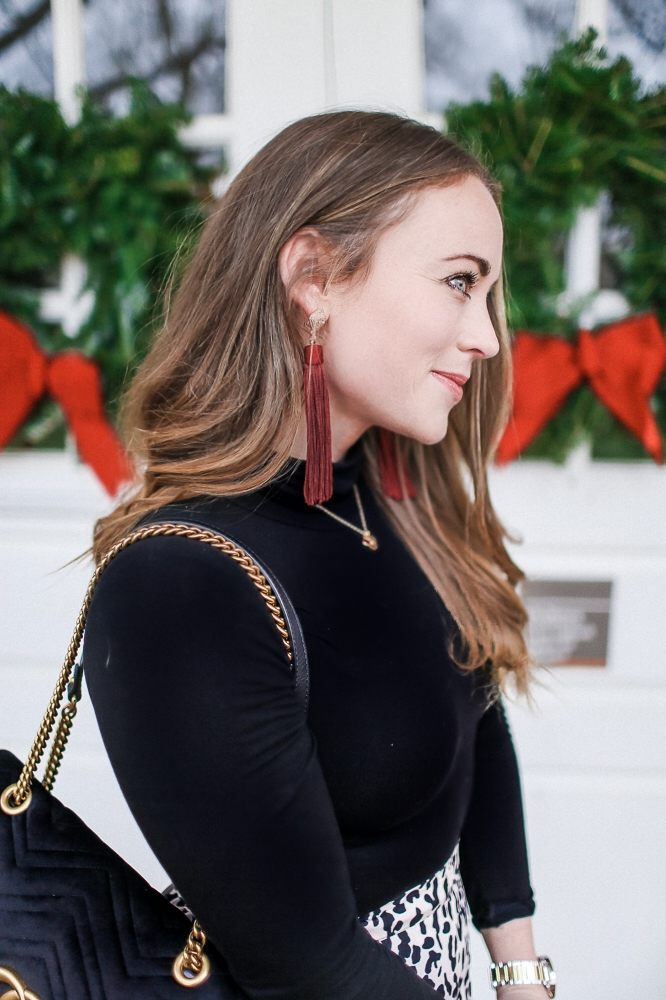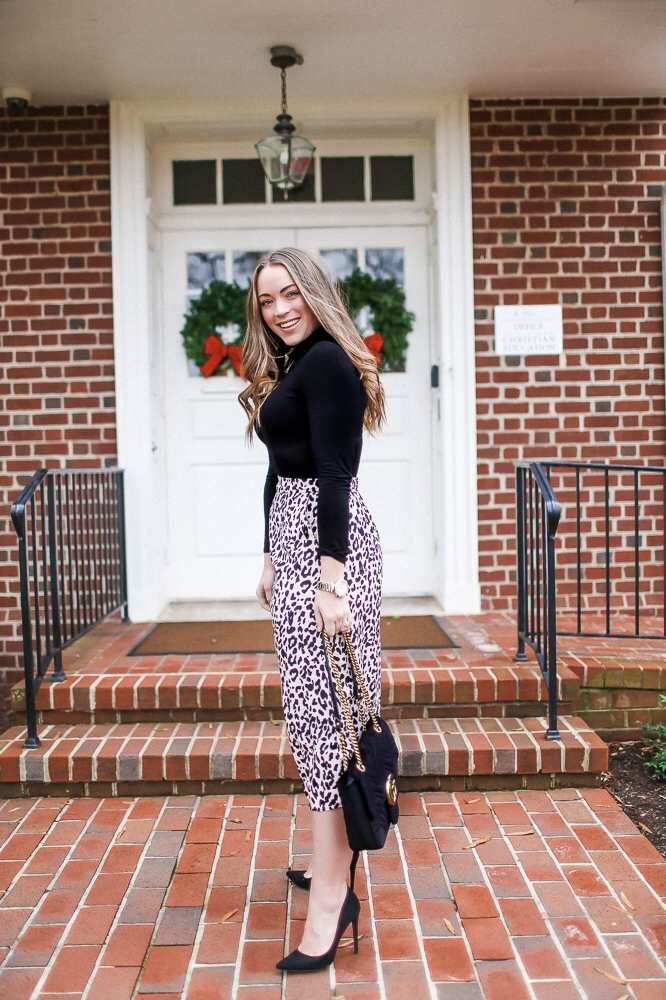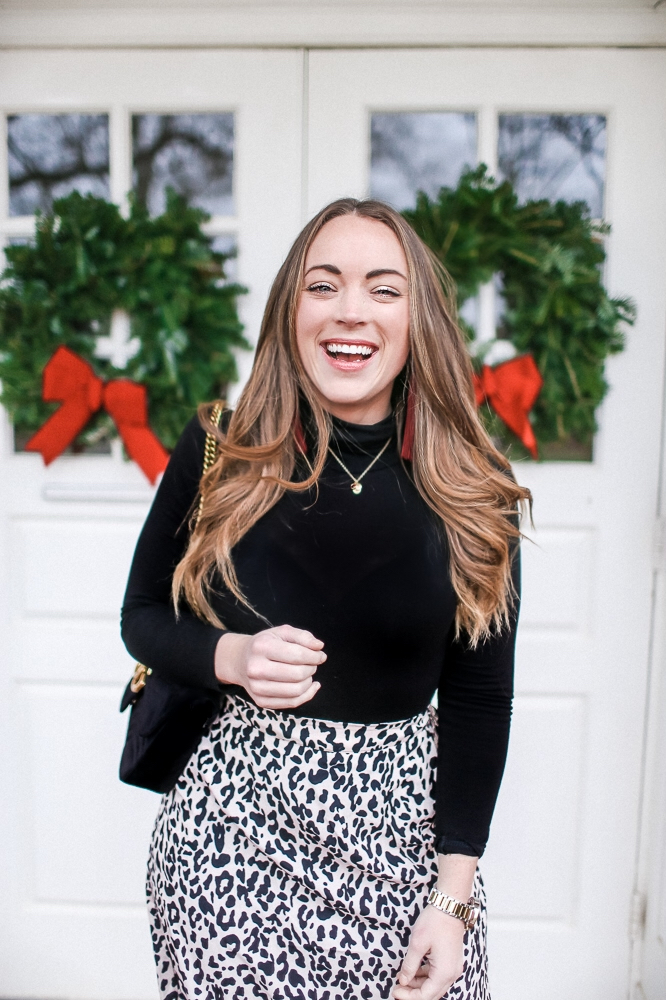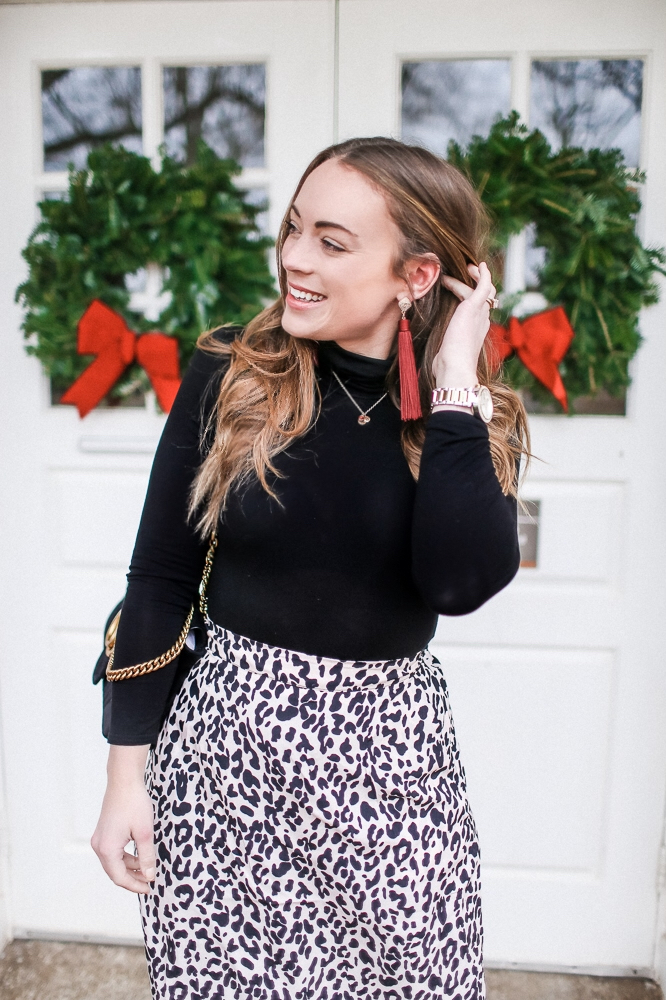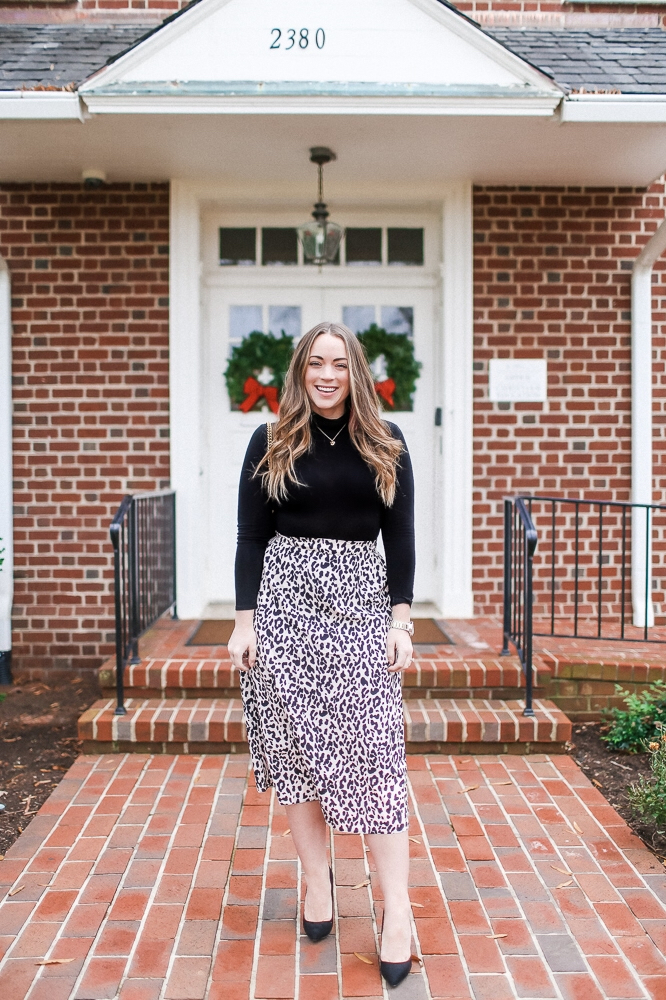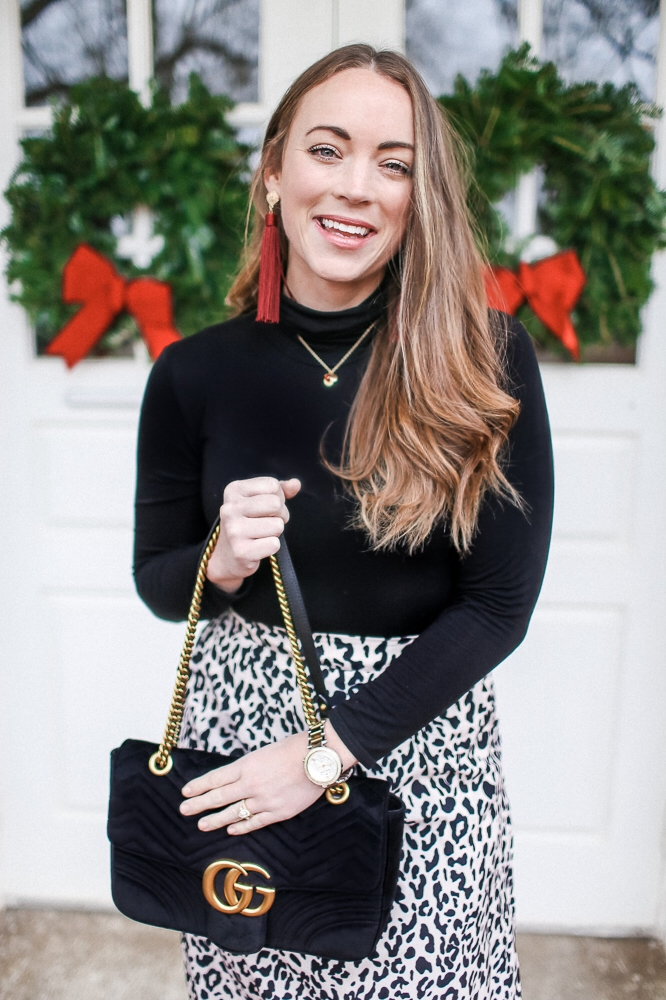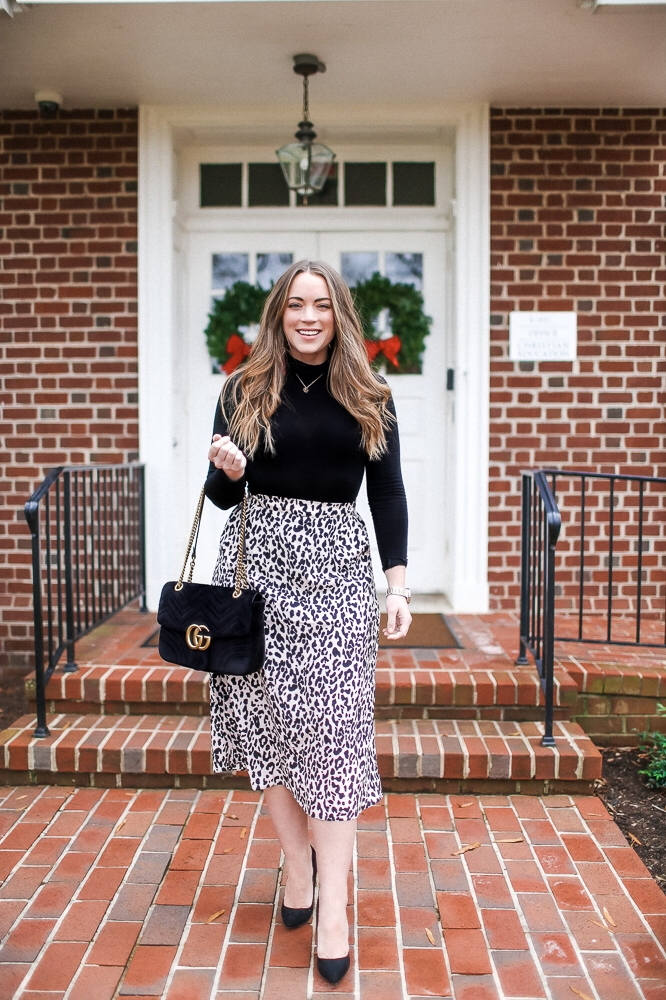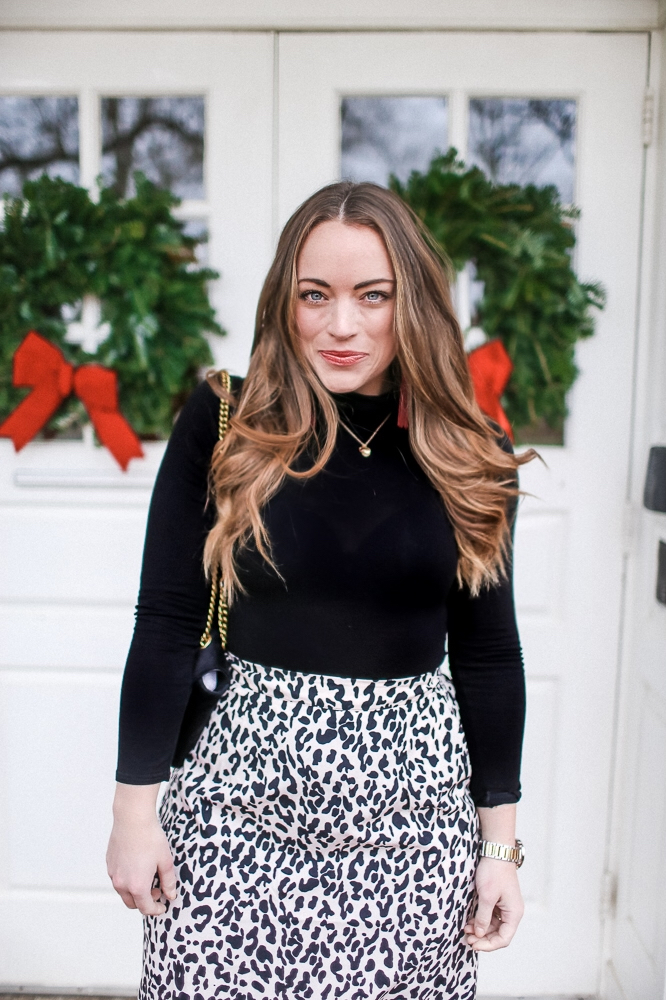 FP Turtleneck Bodysuit // Chicwish Leopard Skirt // Tassel Earrings // Gucci Marmont Handbag // Similar Michael Kors Two Tone Watch // Sam Edelman Black Heels 
Happy Monday everyone! I can't believe we are only two weeks away from it being Christmas Eve! It makes me a little sad because when it's all over then it's like over… Last year there was so much going on with our wedding, it's all I thought about but now I'm like wait, Christmas don't come and go! Anyone else like this? I know I need to start planning a big trip to keep me motivated at the gym and have something big to look forward to! I totally get seasonal depression- I need my sunshine!
This holiday leopard skirt look is a favorite of mine. This chicwish skirt is a showstopper without being way over the top. If you're not a sequins, sparkle kind of girl then I suggest you try a fun print like leopard, polka dots and maybe even some bold stripes. I dressed the outfit up by pairing it with my favorite black heels & by adding some glam with these fun tassel earrings and two tone watch. I think this is great look for any of your holiday parties + Christmas Eve service or even Christmas Day if your family dresses up a little bit!
You guys, we got a foot of snow in Winston Salem this weekend. We woke up to a winter wonderland and I wasn't exactly thrilled! Pat and I grew up north of Pittsburgh and both of our schools were in the snow-belt- off of the Great Lakes. Let me just say anything less than 50 degrees + sunshine isn't really my thing. Hahah! I get that it's pretty and all- the first snowfall- but like I can look it up on the internet and admire, I don't ever have to experience it! Hahah! Live up North and literally walk to class uphill in three feet of snow 😉 and you will be singing a different tune too!
Hope your week starts off strong!
xx, Brittany Ann
Shop the Post: