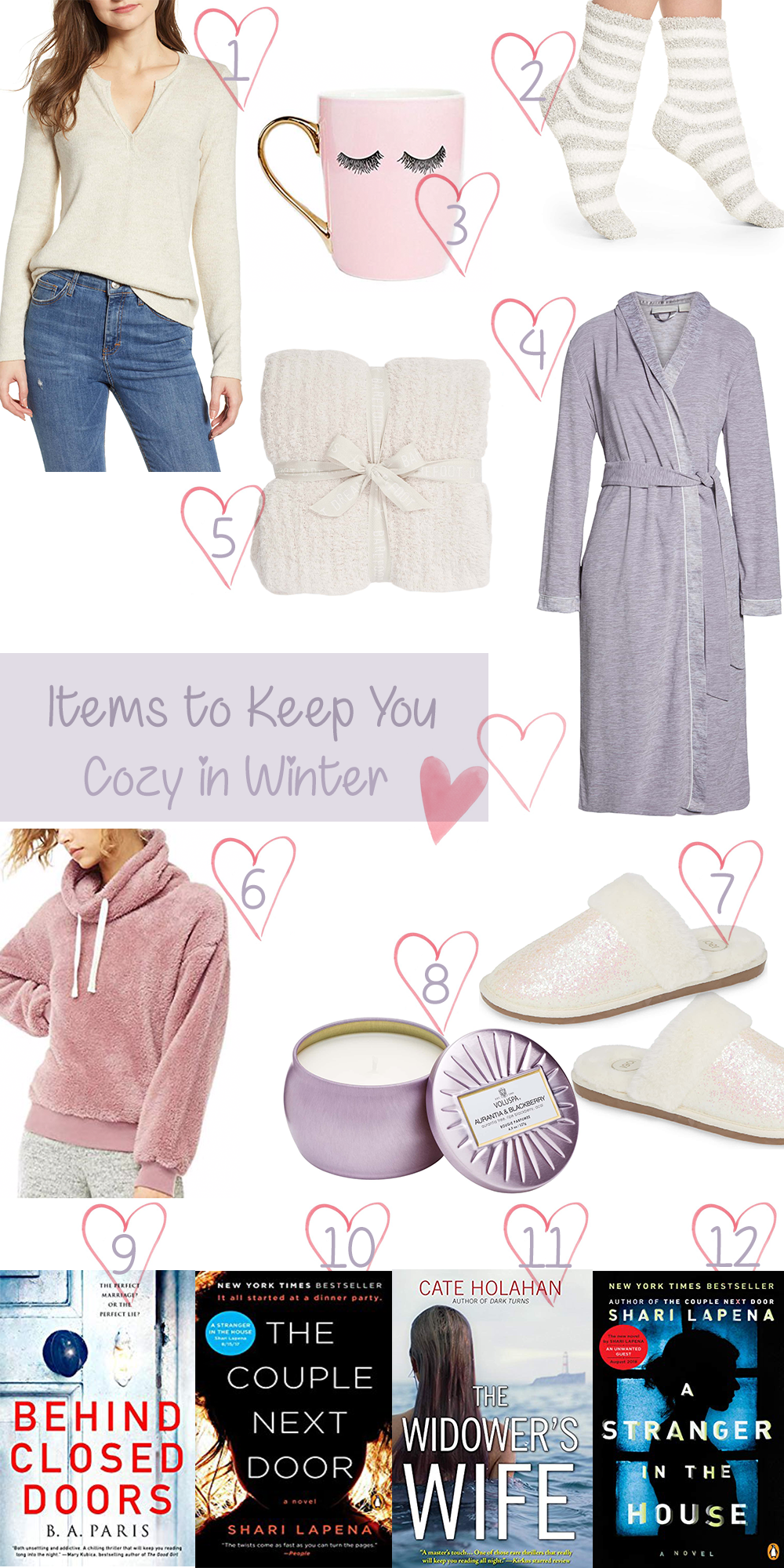 1 // 2 // 3 // 4 // 5 // 6 // 7 // 8 // 9 // 10 // 11 // 12
Happy Wednesday you guys! I thought I would share some items to keep you cozy for the rest of winter. Anyone else just simply.over.it? You guys, I can't even complain since I grew up in Pittsburgh and went to school off the Great Lakes. I know what cold is but since I have been down here living in the south for 5 years, your girl is over here freezing! Hahah! I want some bare shoulders and mini skirts….is that too much to ask for?!
Anyways, I thought I would share these 8 items I have picked out that will keep you nice and cozy + 4 books that I have my eyes on. I read "A Stranger in the House" & LOVED IT! The other three books you guys recommended to me on my instagram (@brittanyanncourtney) when I had asked the other day. I got a library card (who am I?!) and so I have an ongoing list on my phone. I'll continue to share what I am reading on my instagram stories and will do a book review here on my blog in a few weeks!
Snuggle up & stay warm! See similar post here that I had shared over the holidays!
xx, Brittany Ann
Shop the Post: