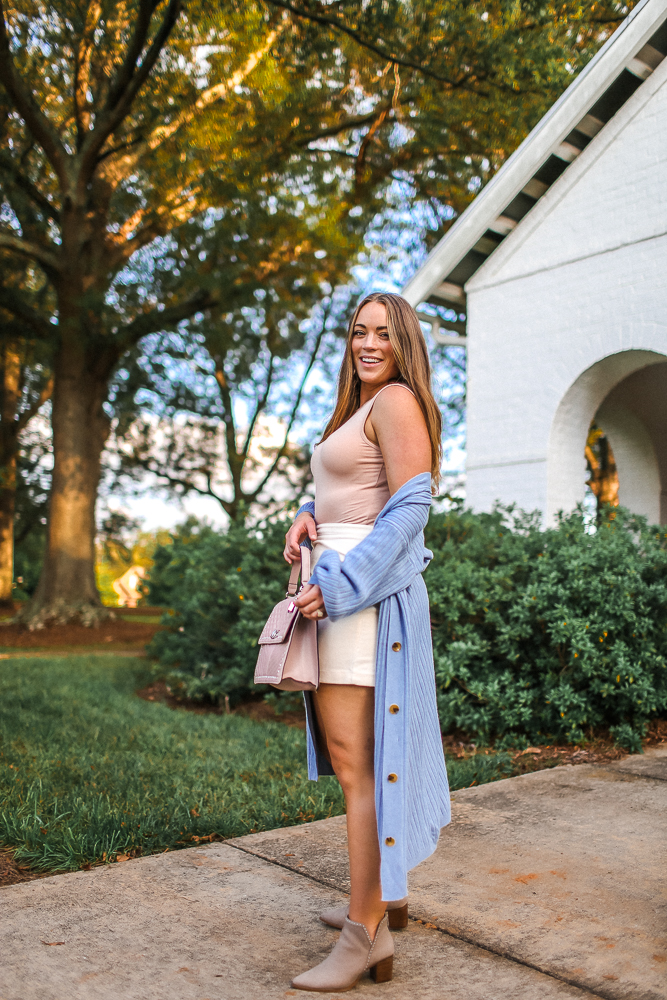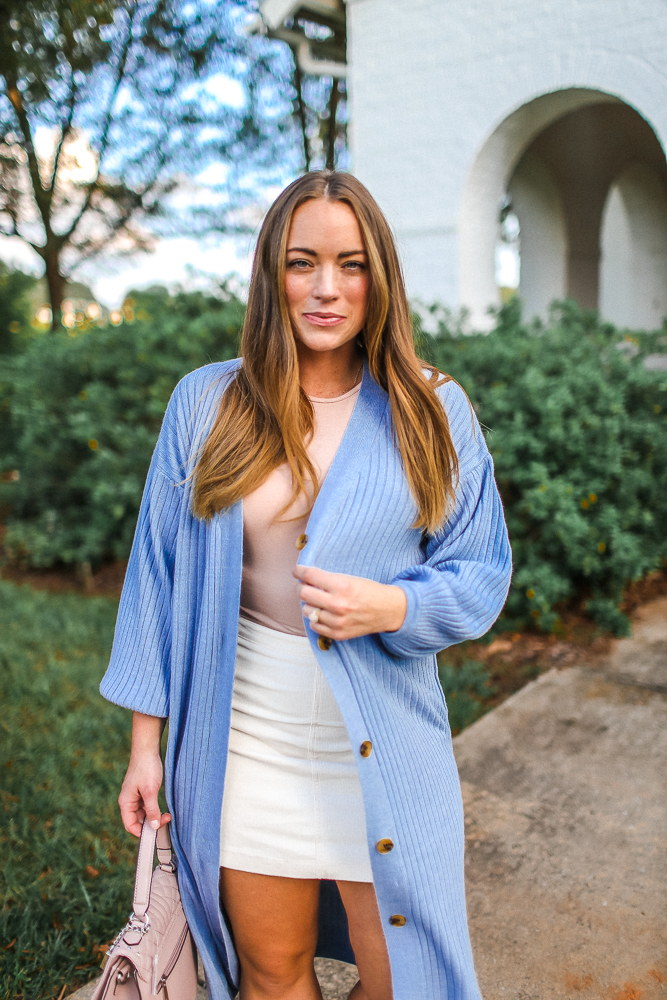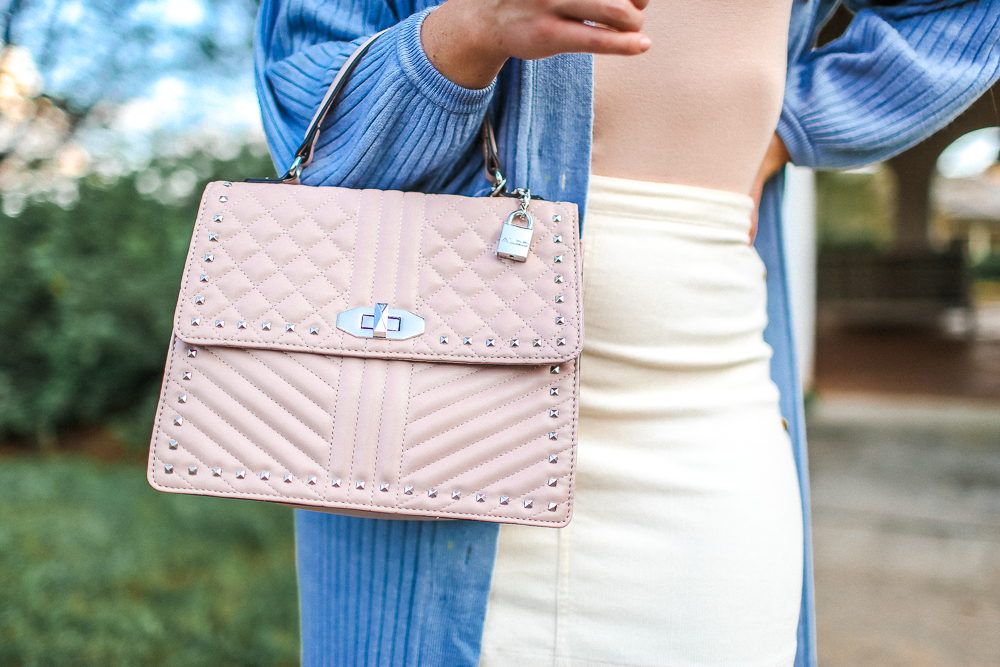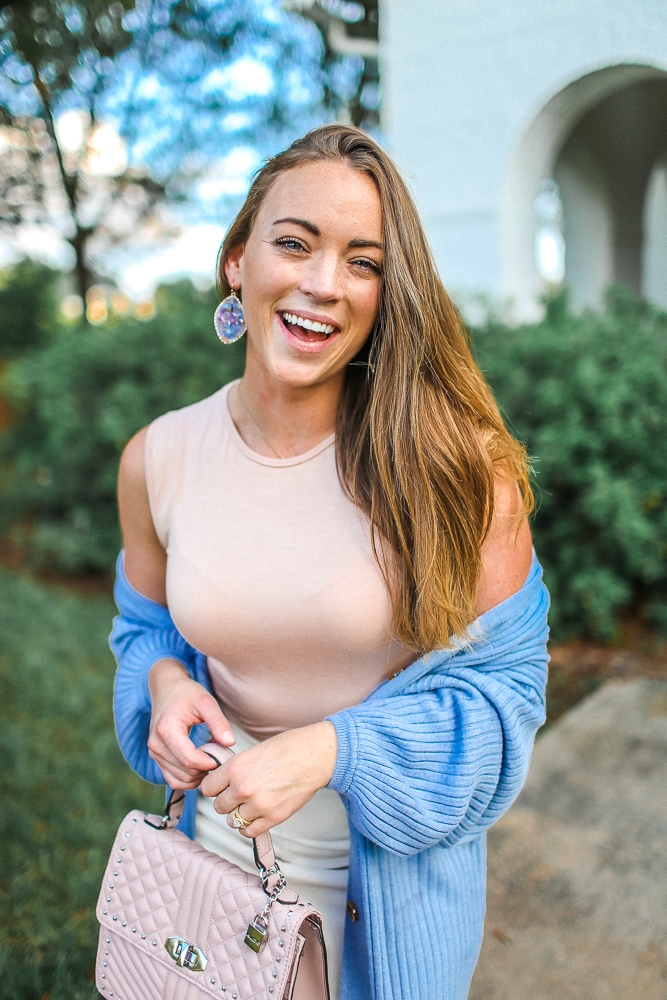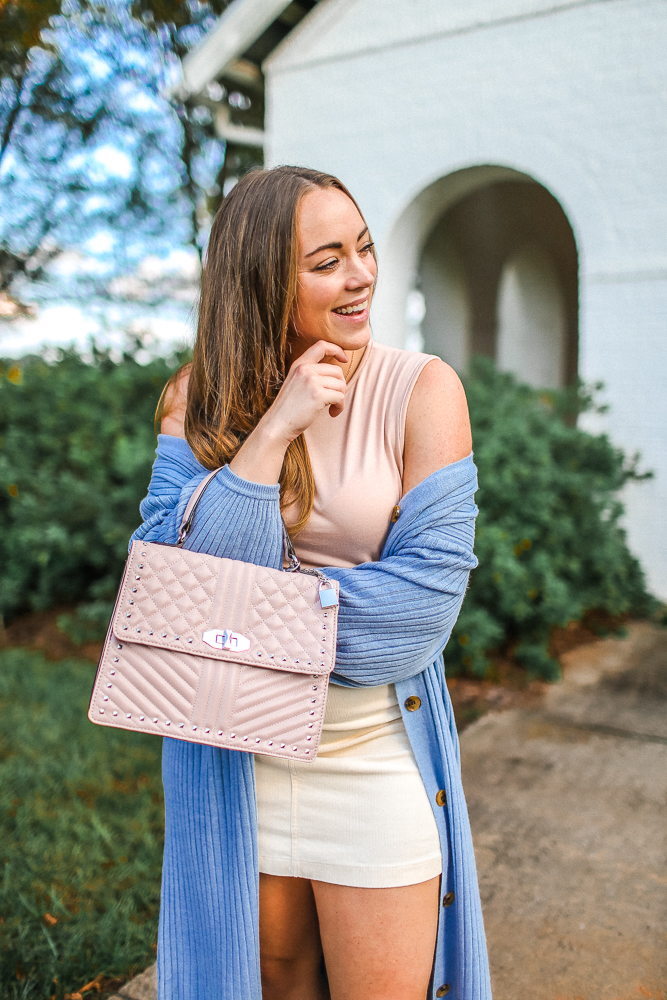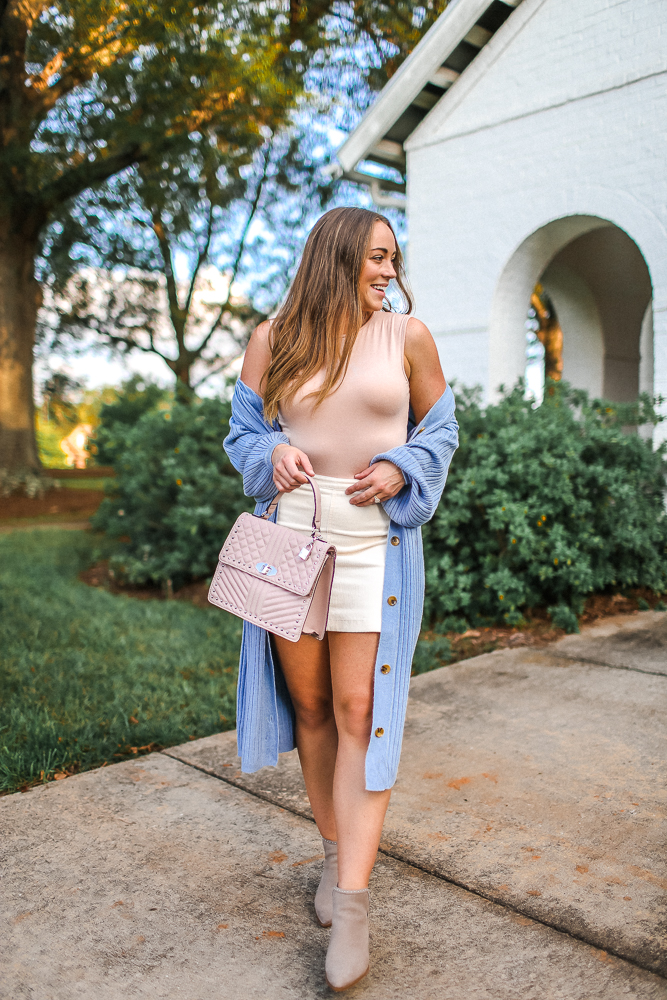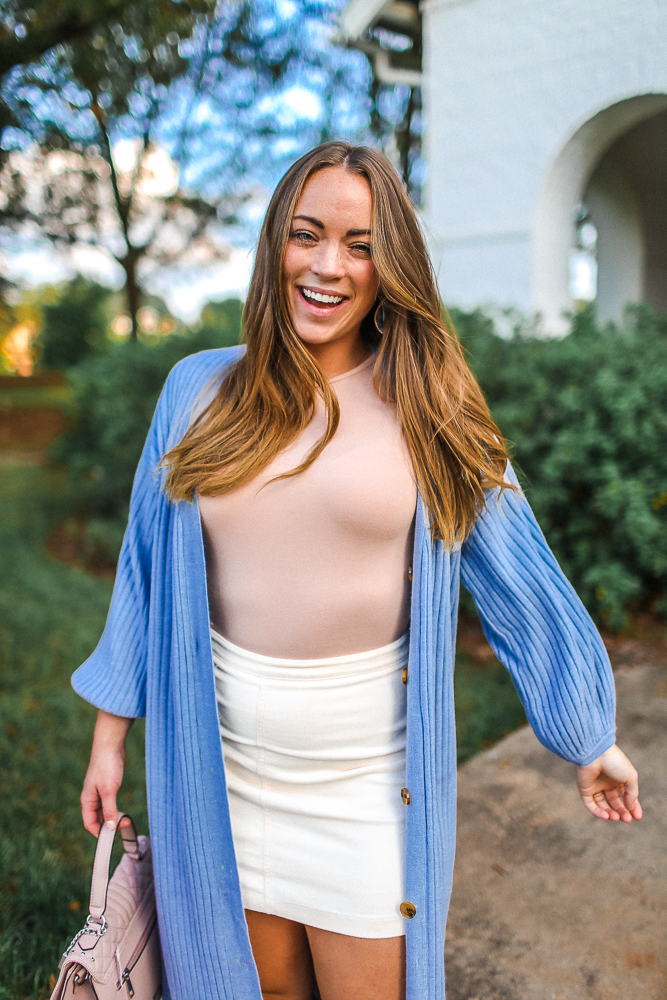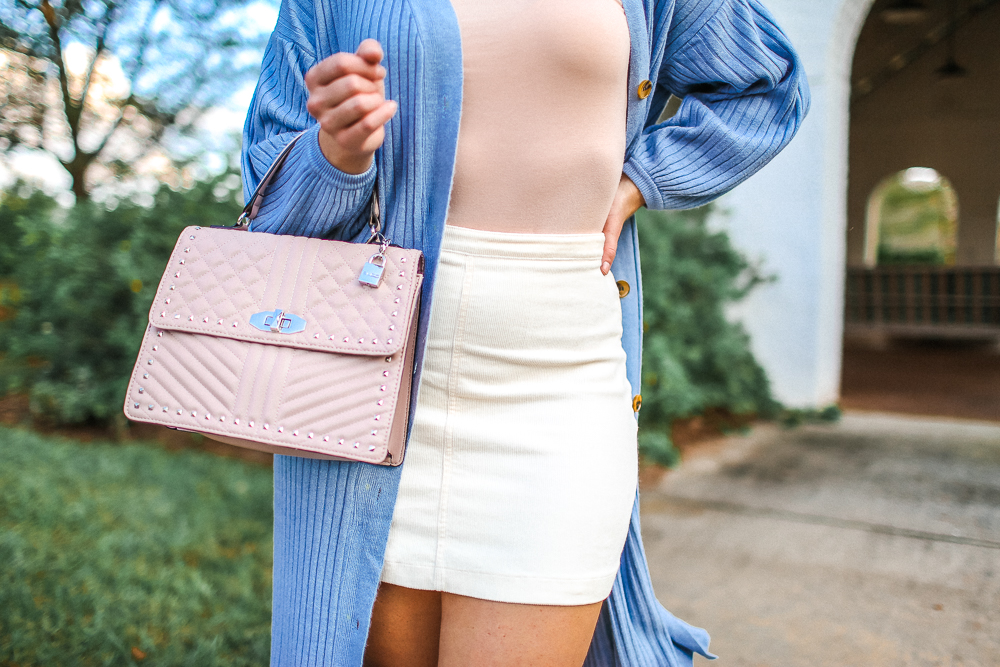 Ribbed Button Front Cardigan // Cream Corduroy Skirt // Blush Bodysuit // Sole Society Booties // Resin Drop Earrings // Top Handle Bag 
Hi beauties!  Who says you can only wear these pretty pastel colors in the spring time? If you think so, I disagree haha! Pastels seem to always trend during winter and obviously last through spring. I think they are pretty to be worn right now in Fall as well. This cardigan is the perfect weight- not to heavy and not to thin. I love this periwinkle blue color, I just think it really stands out among the crowd! This cardigan also comes in a beige color and a blush pink too! I am wearing a size medium and I am 5'6″ for reference so you see where it hits me! Now if you have been following for a while, you know I love a good bodysuit. I have been collecting them for quite some time now and I can't ever see myself leaving them in the dust! They are PERFECT for layering, especially when you want your top to be tucked in and not add any thickness to your waistband. You see, my corduroy skirt is tight fitting, if I had a cami that I needed to tuck into my skirt, it would add a little bulge. Bodysuits eliminate that potential bulge or added thickness + they are so darn comfortable! I love this blush nude one and the best part is that it's only $7! Free shipping and free returns!
I recently started looking at Aldo again for some accessories and shoes. I will browse their site everyone and then to look for things I am not seeing elsewhere and I was pleasantly surprised to see this top handle bag! This bag has design similarities to the Valentino bag that came out last winter. I think it's super pretty, it's incredibly lightweight and it's on sale for $42! I love my designer handbags but I don't have the funds to only have all designer so I like looking for trendier bags that are at a good price point! 🙂
I hope all of you had a wonderful weekend! I was in Asheville at a bachelorette party! My friend Chelsea is getting married in the Spring and we had a fun weekend celebrating her!
xx, Brittany Ann
 Shop the Post: