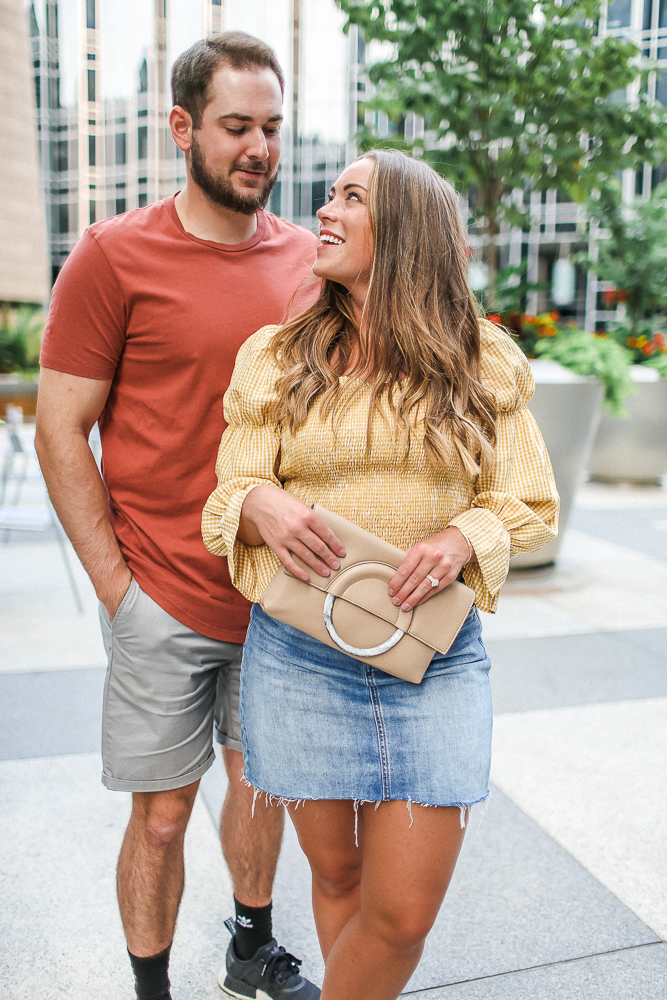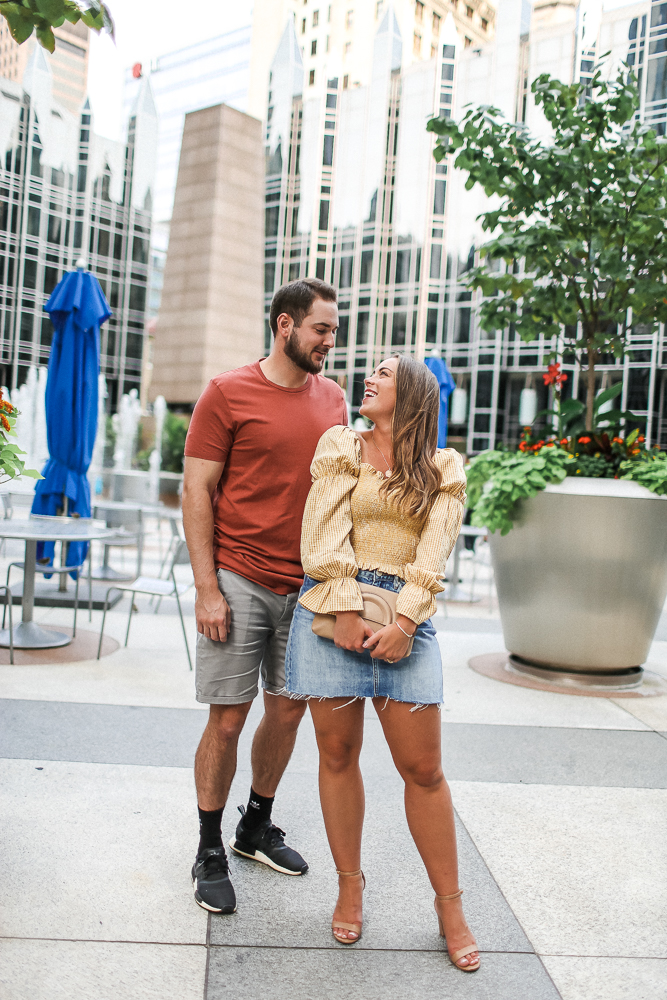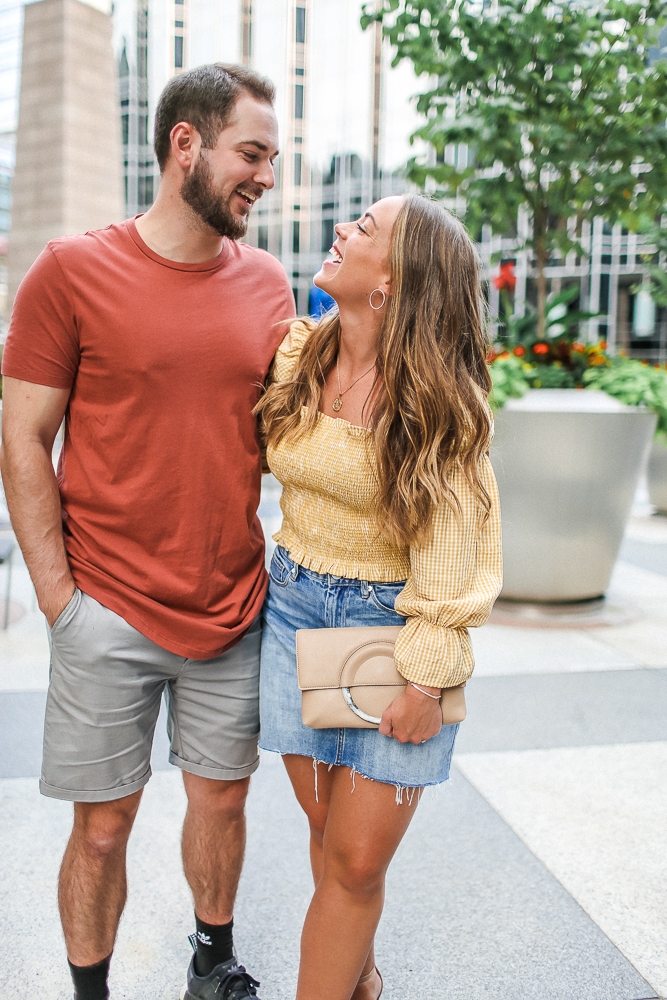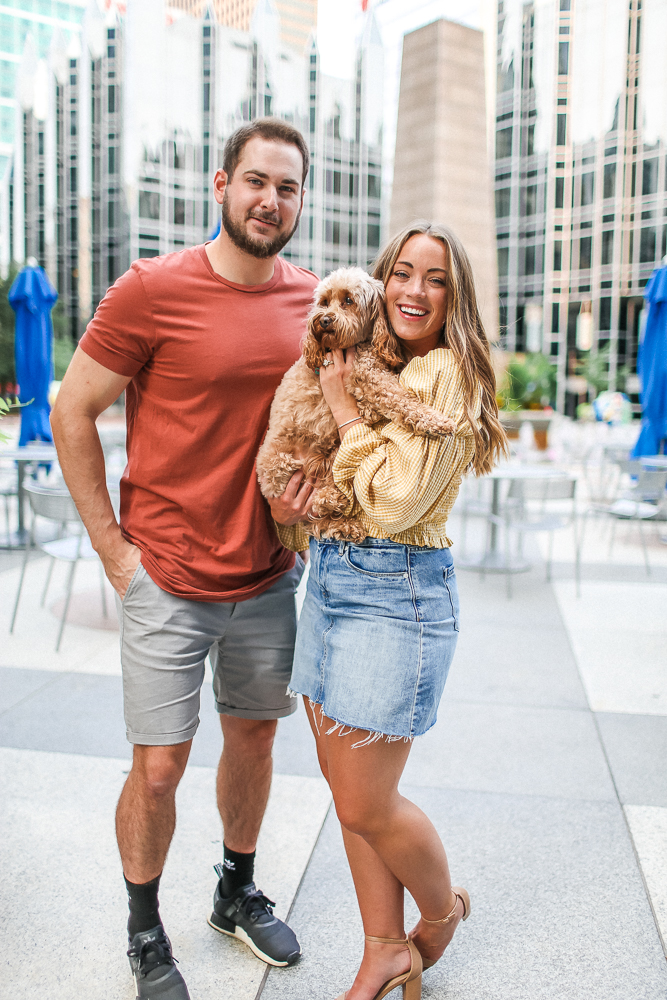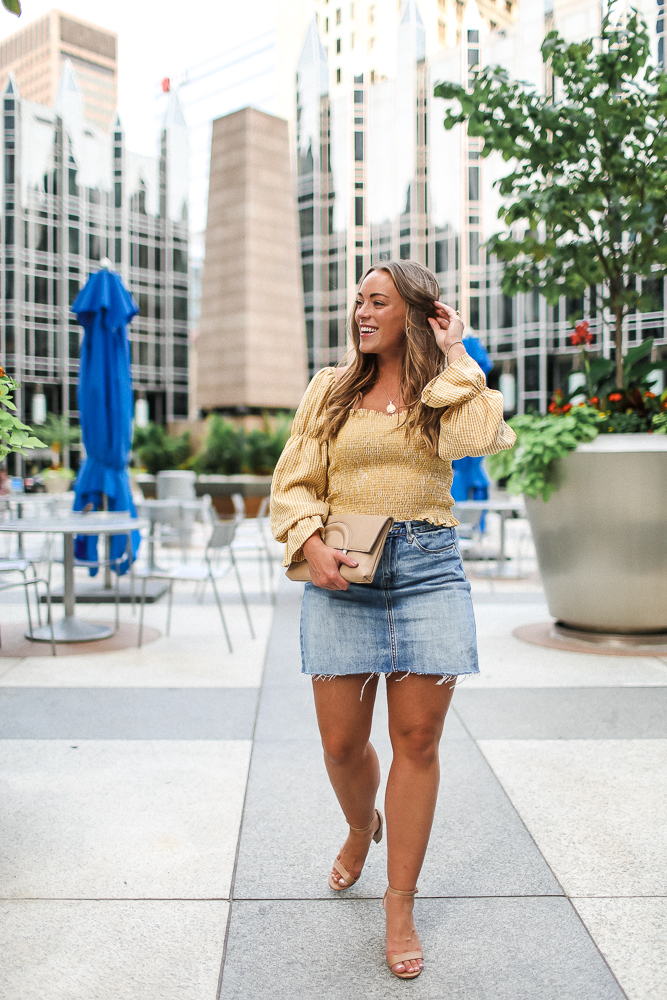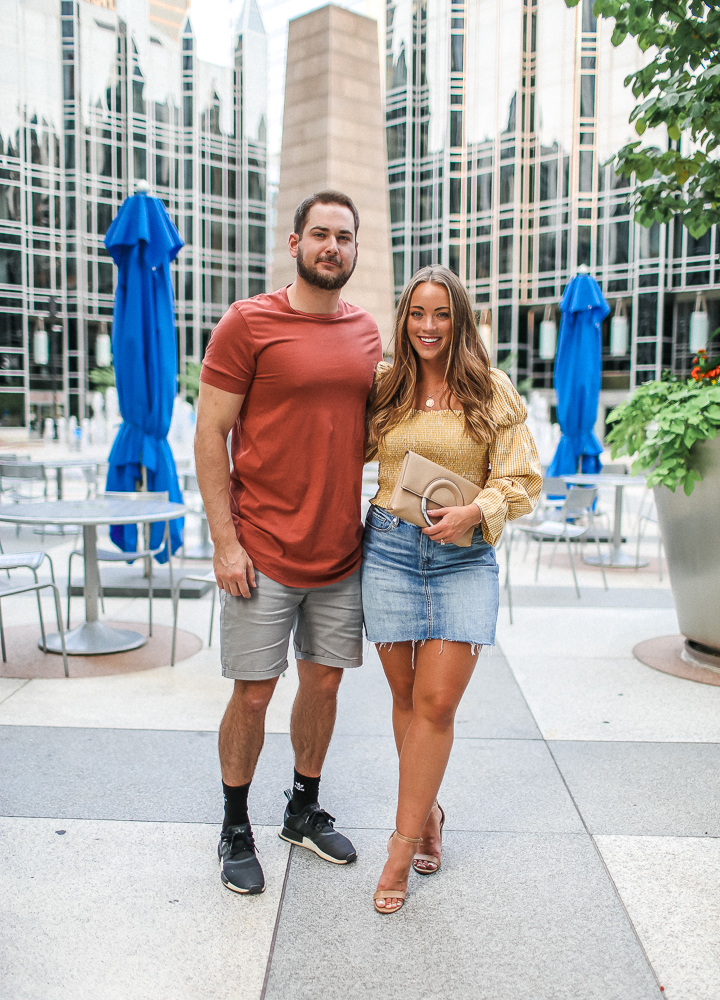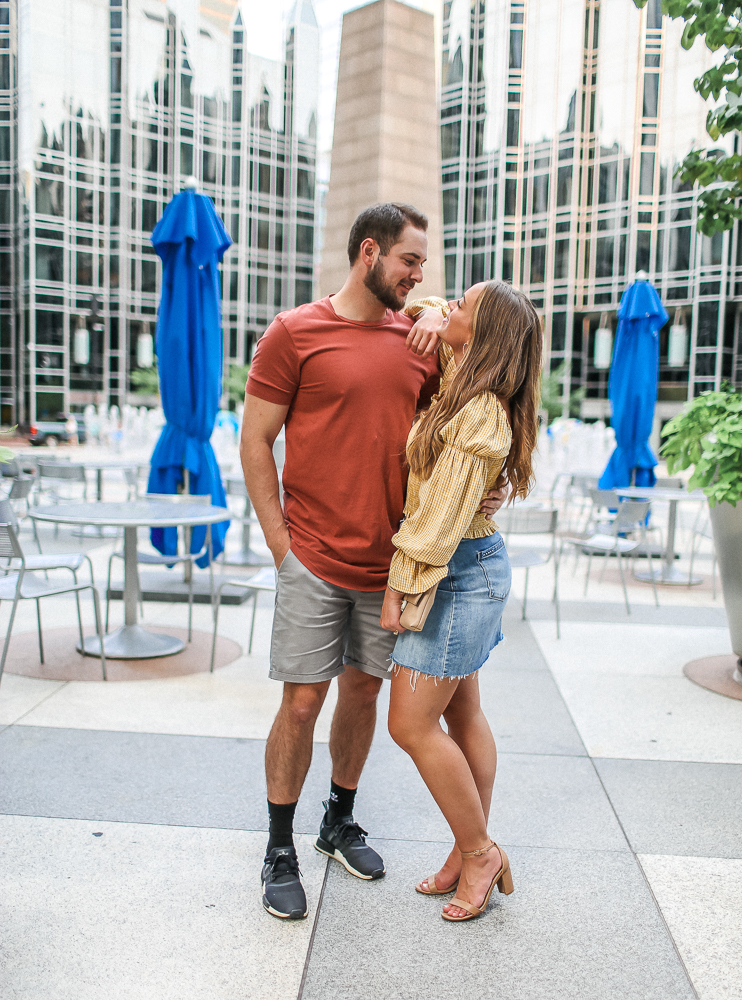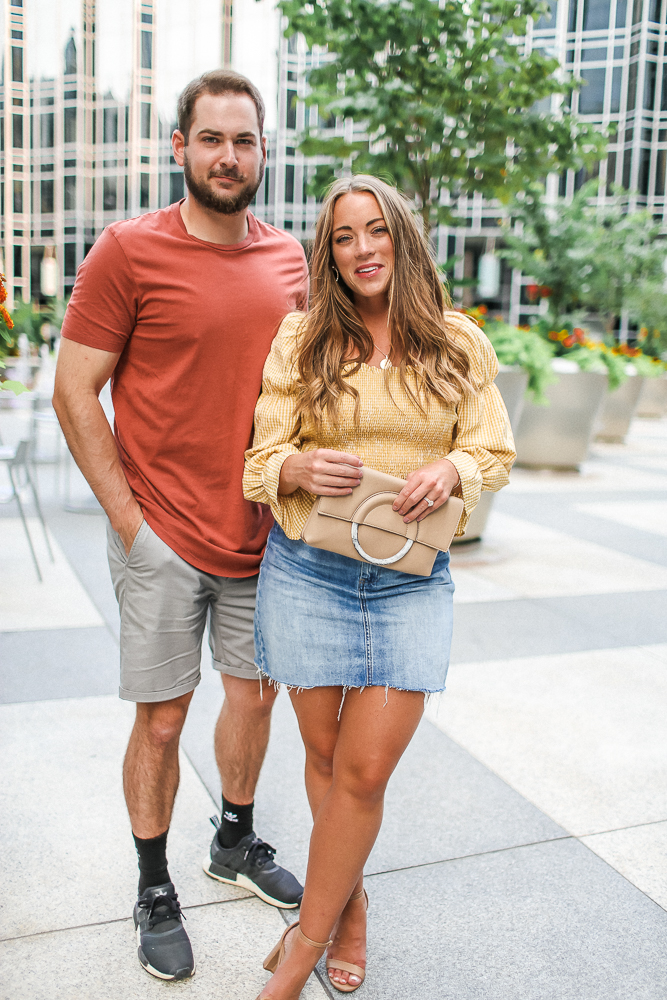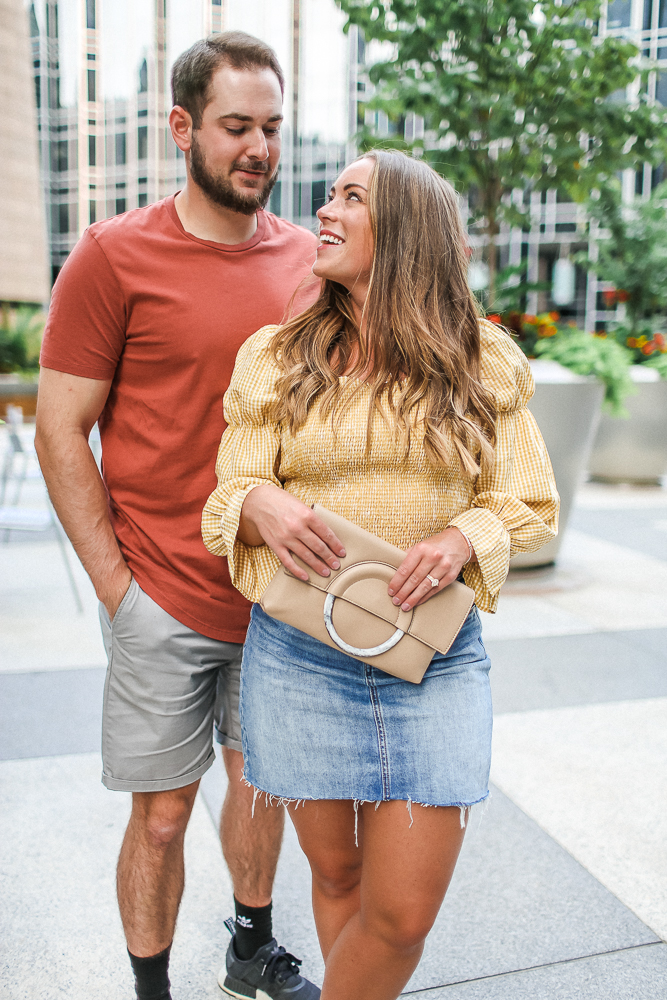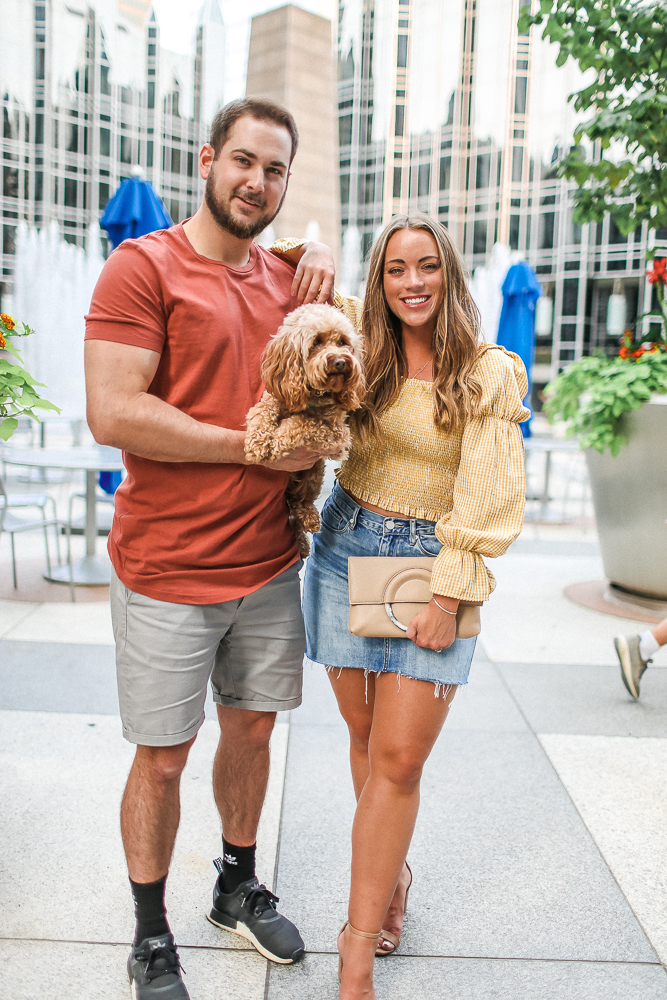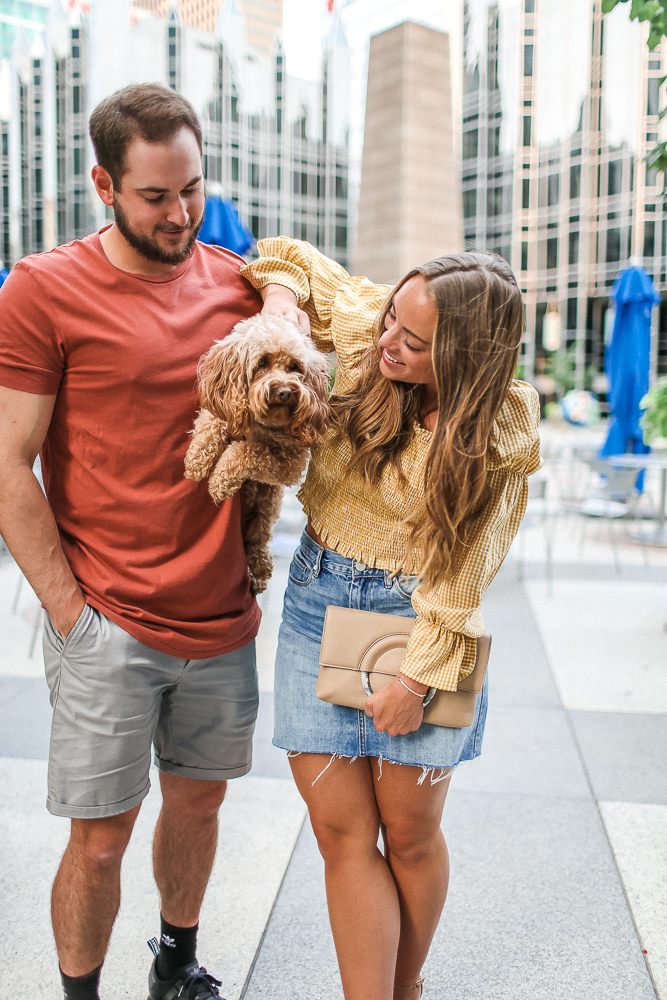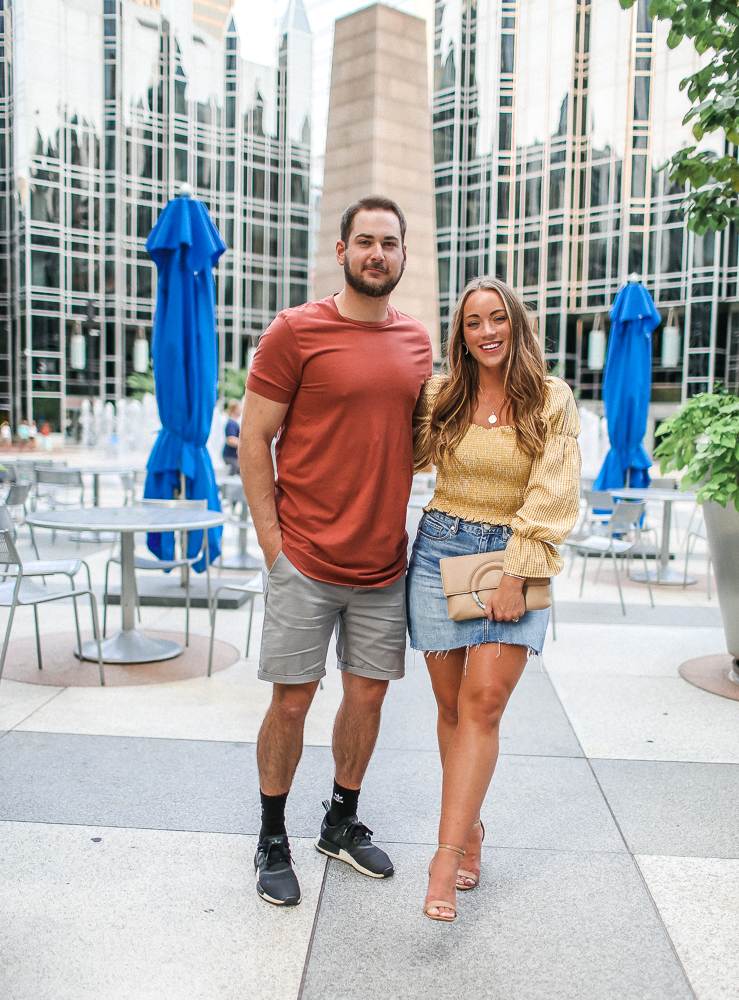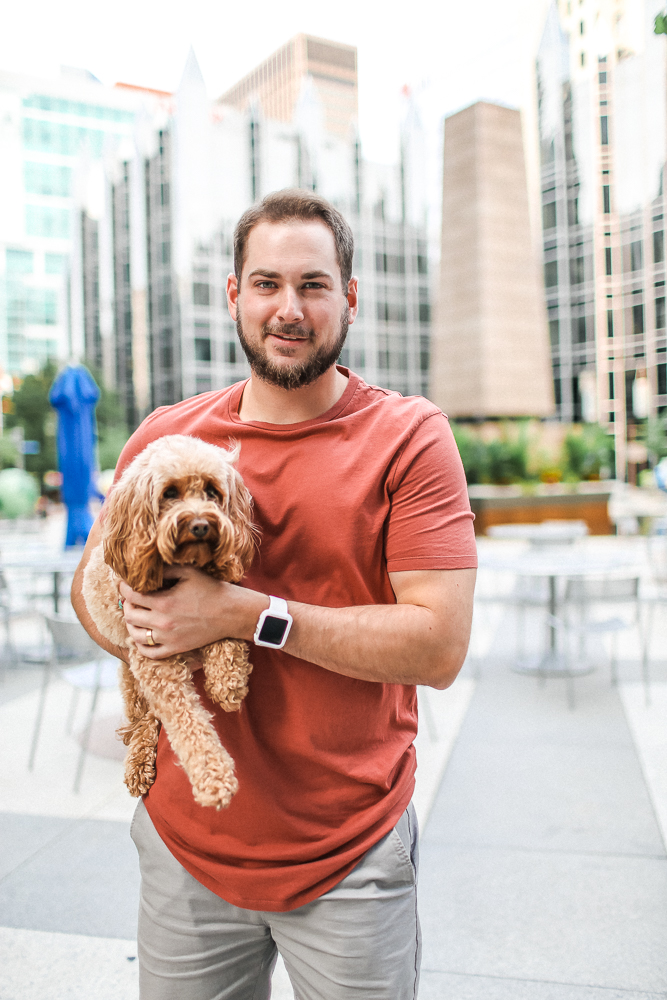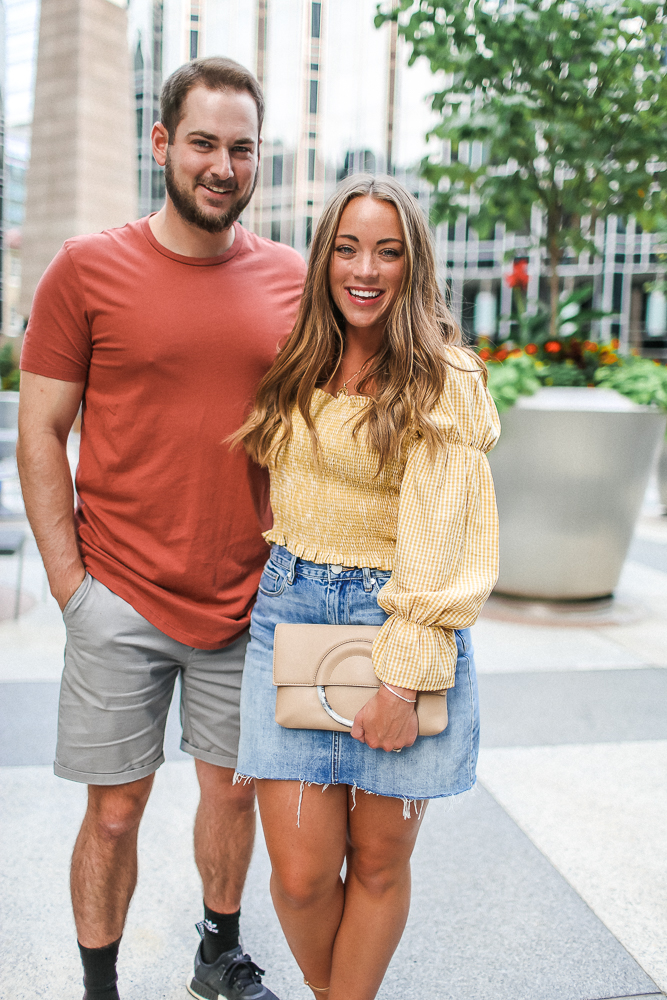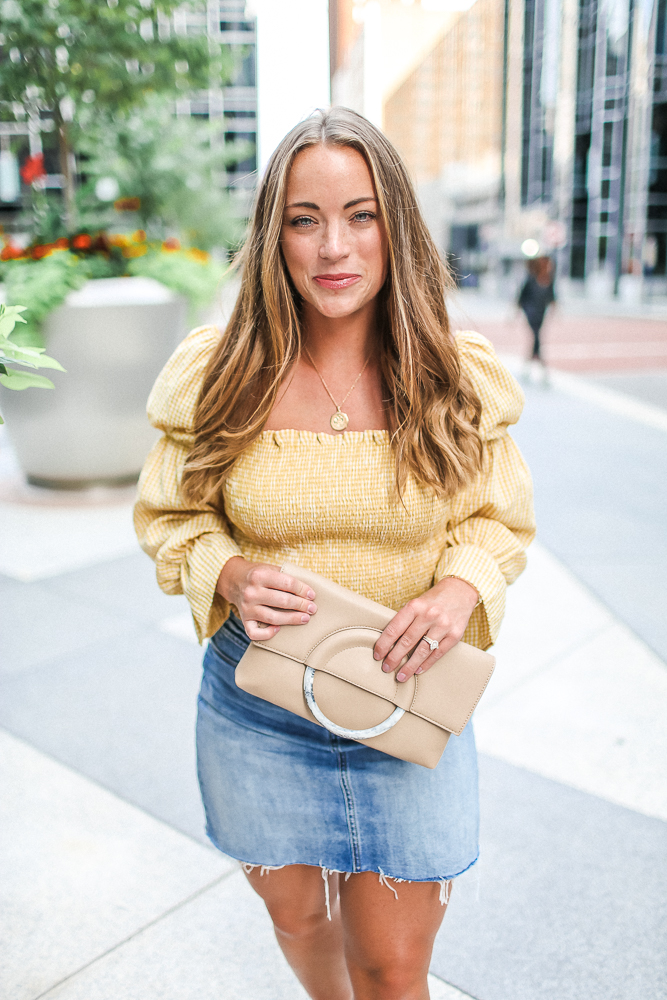 On Me: Gingham Cinched Sleeve Blouse // Denim Miniskirt // Marble Handle Clutch // Ankle Strap Sandal // Pendant Necklace
On Pat: Longline Tee // Slim Chino Shorts // Adidas Trefoil Socks // Adidas NMD R1
Hi guys! Pat and I were home in Pittsburgh this past weekend and we had such a wonderful time! My friend Abigail is pregnant and her baby shower was Saturday. She received lots of cute things and my goodness-the clothes for Baby Vivienne are so tiny! I am so excited for this next adventure for her and her husband, Danny! Pat and I went downtown with my parents and sister on Sunday. I love walking around this part of town- it's called Market Square and there are a ton of little restaurants, outdoor games and Millie's- a delicious little ice cream shop! My Dad ended up letting Ruby lick like hafl of his ice cream cone! She gets so spoiled by her grandparents ahahah~! These photos were taken around the corner at PPG Place- you may recognize it from being in some movies like The Dark Knight! Anyways, it was a gorgeous day in Pittsburgh (you don't hear me say that often because it's usually overcast) and was a wonderful time walking around!
I love how fun this gingham cinched sleeve blouse is from Urban Outfitters. I am wearing a size medium, but I would size down an entire size if you look to order. I literally love the top but the sleeves were sliding off of my shoulders and since the bodice is that scrunchy material, dropping down a size would be fine to fit there but would keep the sleeves only shoulders! My top is also comes in a navy gingham, you can shop it here!
Today I feel like I am running around with my head cut off. Pat and I are going on a little honeymoon get away trip-a great way to end the summer (!) – so I am packing and getting everything ready for that! I can't wait to share where we go and what we are up to! Stay tuned for that!
xx, Brittany Ann
Shop the Post: