This shop has been compensated by Collective Bias, Inc. and it's advertiser. All opinions are mine alone. #PersilLaundry #CollectiveBias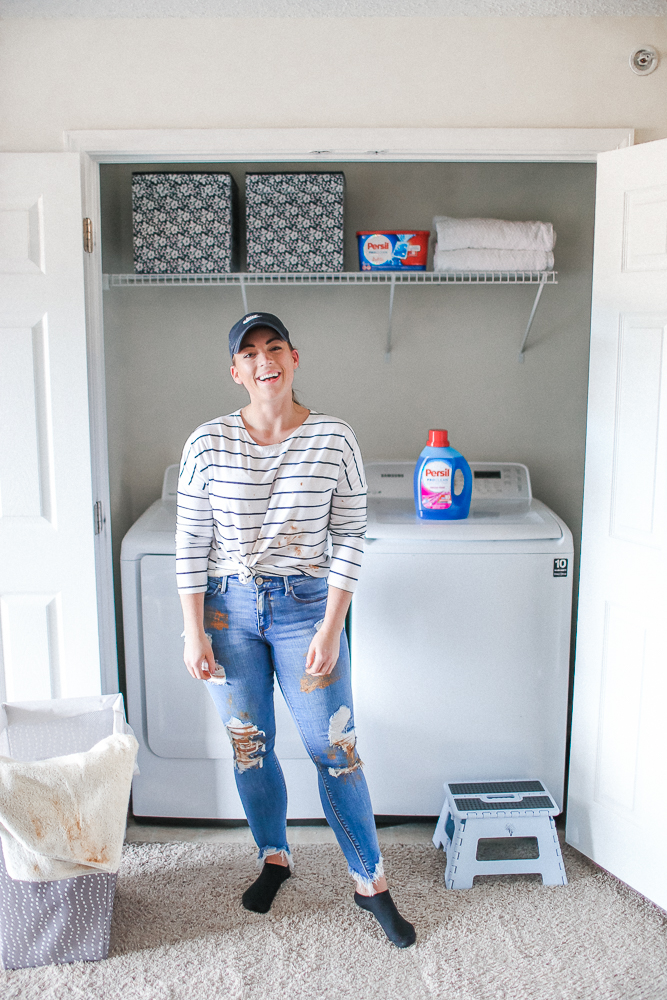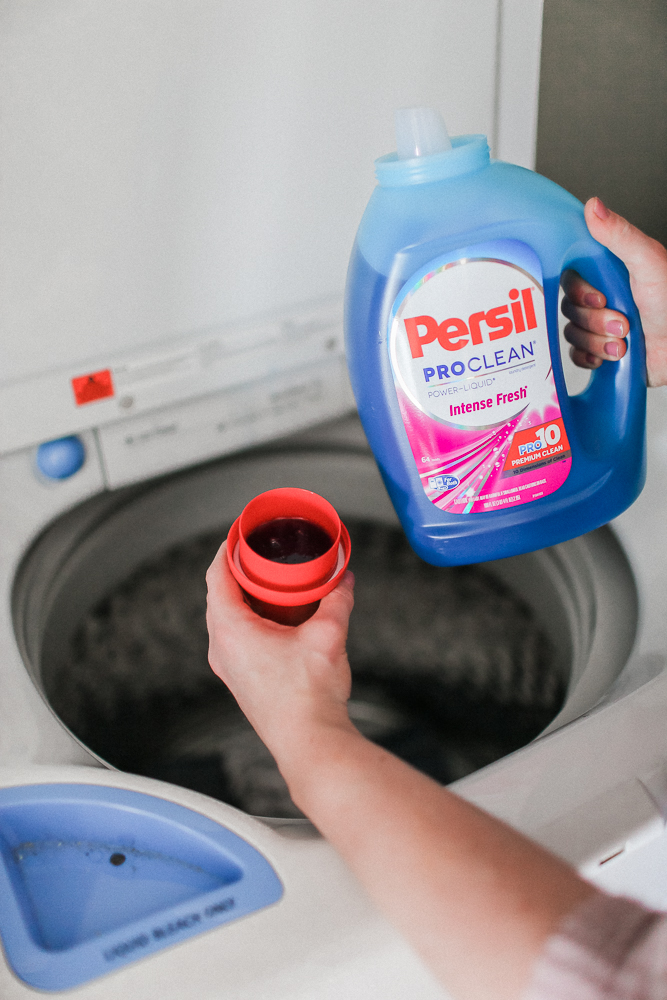 Okay, I am covered in mud in the above. Let me quickly say THANK GOODNESS for Persil® ProClean® Laundry Detergent to save the day by making my life easier. Now let me explain what happened here. Pat and I had a productive weekend getting a ton of work done and finishing packing for our move into our new house – it's so soon! We decided to take a break to check in on the house and we took Ruby with us like we always do. I think because it has been colder outside, Ruby was frisky and she went nuts outside. She went crazy running in the backyard (where they had just laid straw for grass-oops!) and I couldn't stop her because she looked like she was having so much fun! So much fun that I thought I would join in! You bring a frisbee out with Ruby and all bets are off. She LOVES chasing after it and bringing it back to you! It had just rained so that meant we were absolutely covered in mud. I thought I could you know, just stand in one spot and not get covered, but then I tried to catch a toss from Pat and I slipped and then Ruby ran over and shook her whole body and it was over from that point on. Hahaha! It was kind of a spur of the moment kind of fun and I figured I would be able to get the stains out with a good washing! ​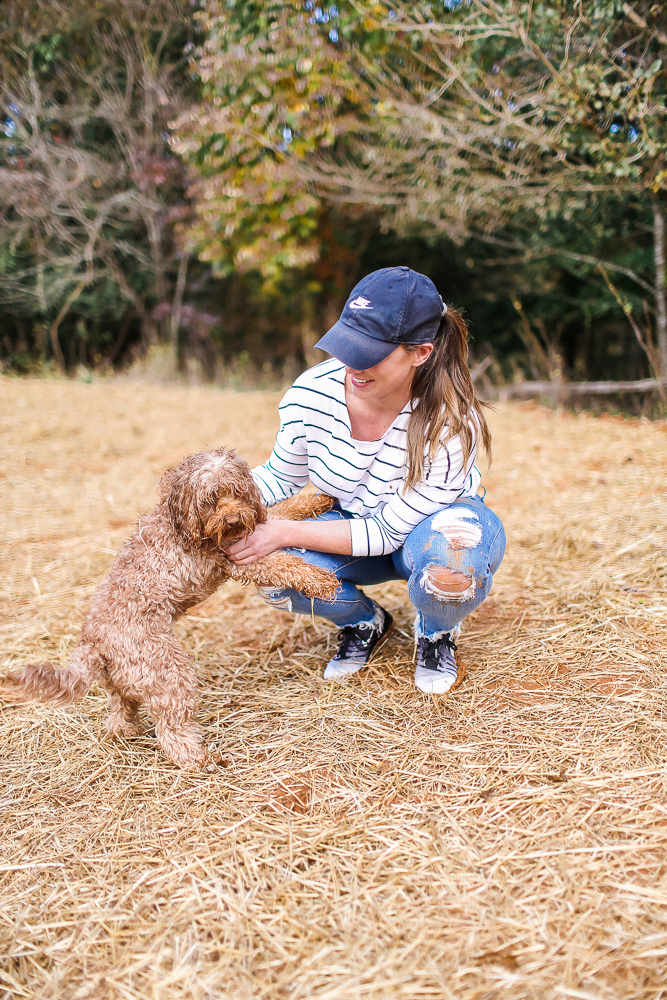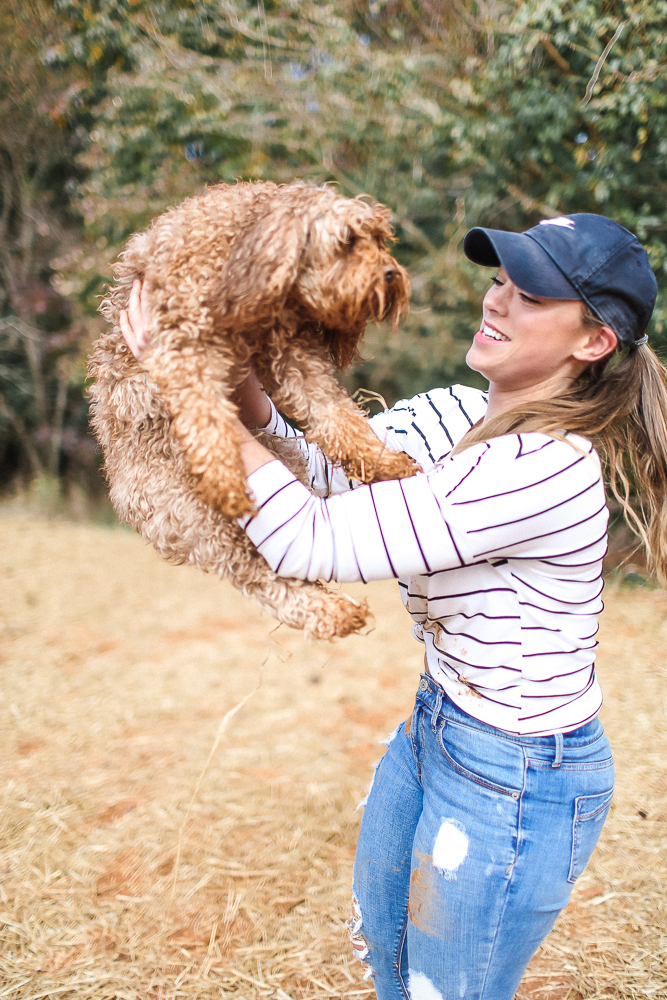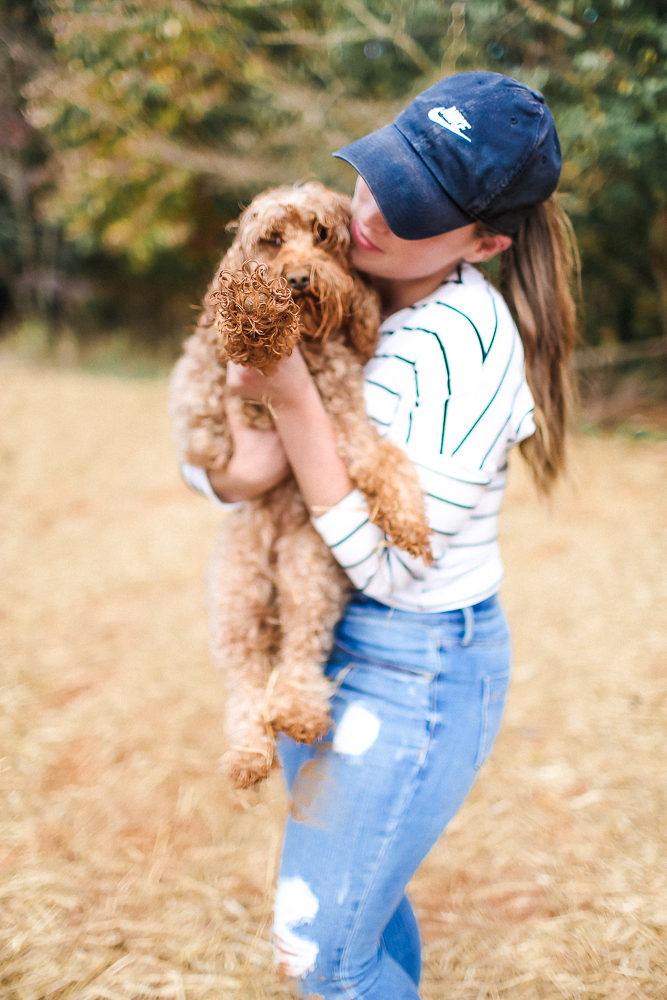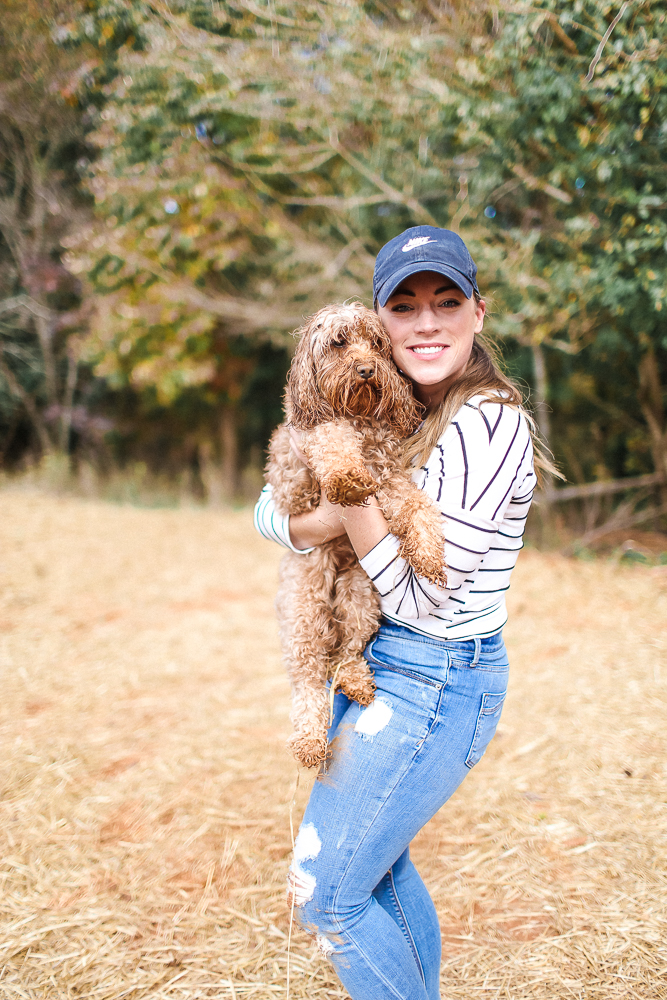 Persil® ProClean® is a premium laundry detergent that you can see, smell and feel. They stand behind having 10 Dimensions of Clean to ensure the highest quality of care occurs with your laundry. These dimensions include stain fighting, whitening, brightening, odor fighting, fresh scent and more! I never really gave much thought before to the detergent we were using, but I recently switched to using Persil® for all of our washing about a month and a half ago and I feel like I have noticed a difference! While our clothes aren't typically covered in mud and cute muddy paw prints, I feel the clothes are coming out of the wash fresher. I can smell the scent immediately and I am just in love with this Intense Fresh scent.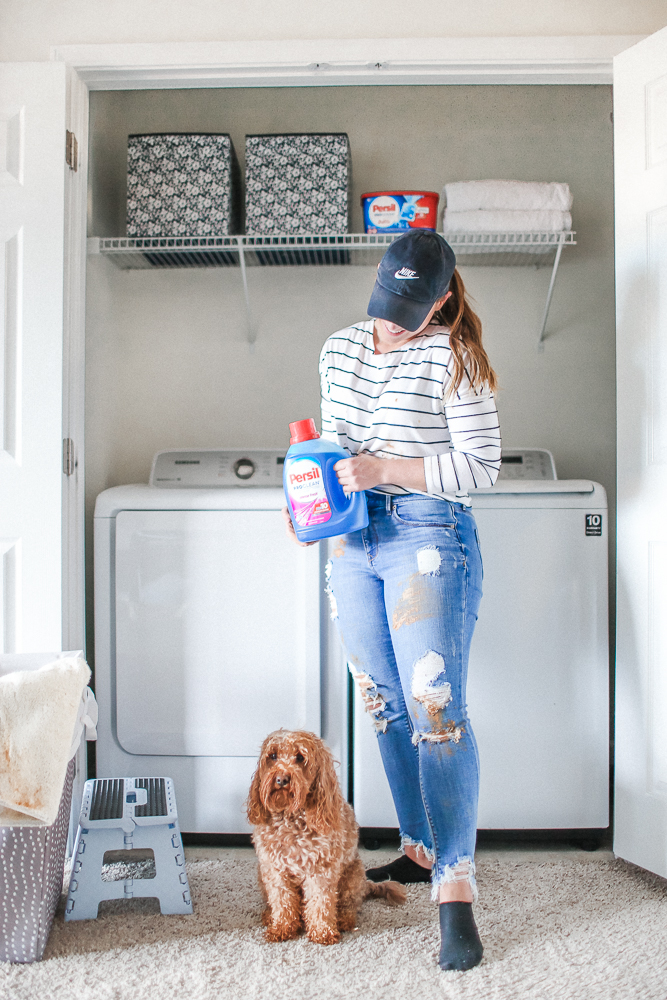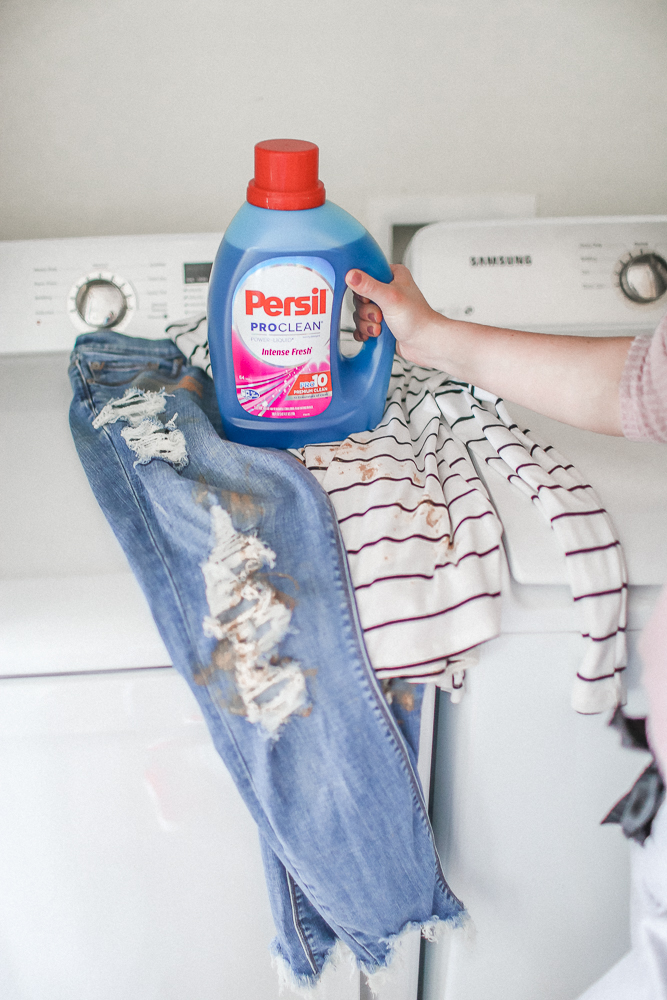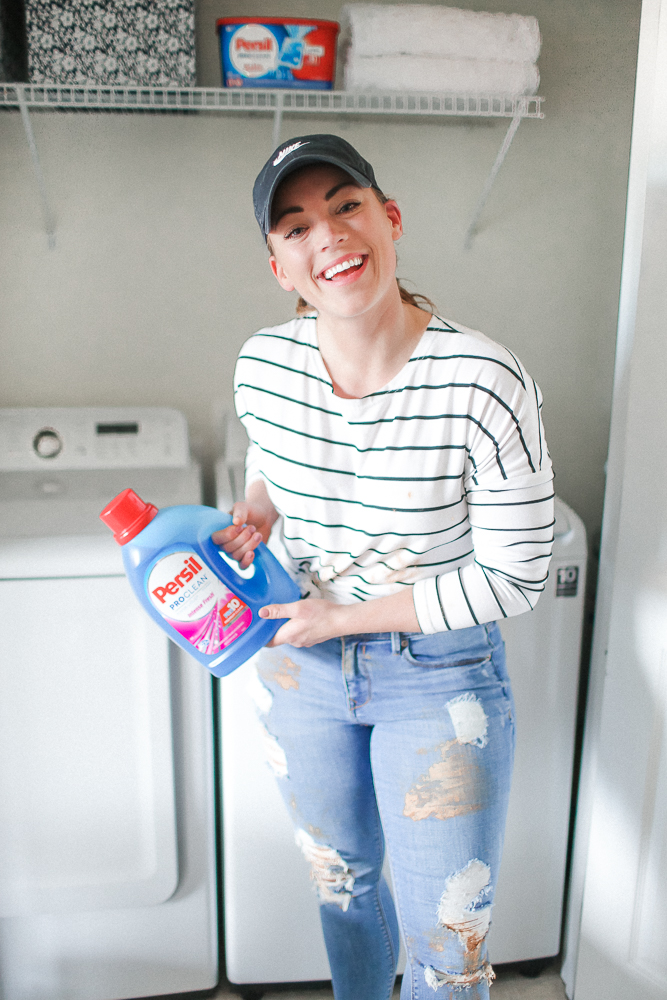 This detergent has a Pro10 Technology to help remove tough stains for an exceptional clean. It's perfect for everyday washing as well, it's just great that when we do have stains to get out, we don't need an extra product. You can treat stains with this detergent in four easy steps: 1.) Pour enough detergent onto the stain (or in my case pour over the entire shirt haha!) 2.) Rub Persil® laundry detergent into the stain(s) and let it soak in for five minutes. 3.) Wash the garments in warm water. 4.) Check the results before throwing the garments into the dryer. ​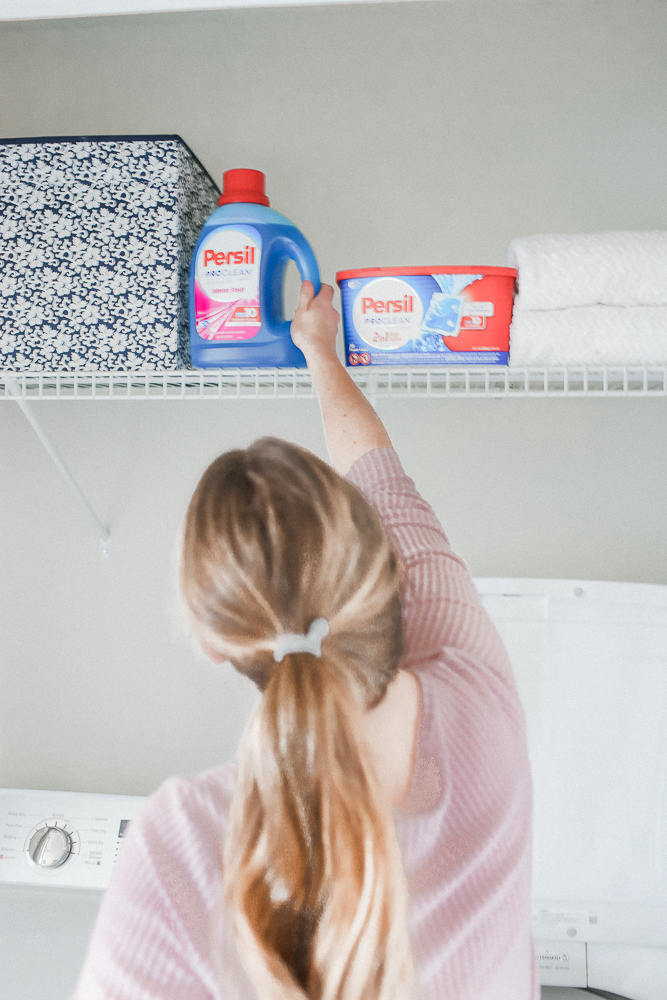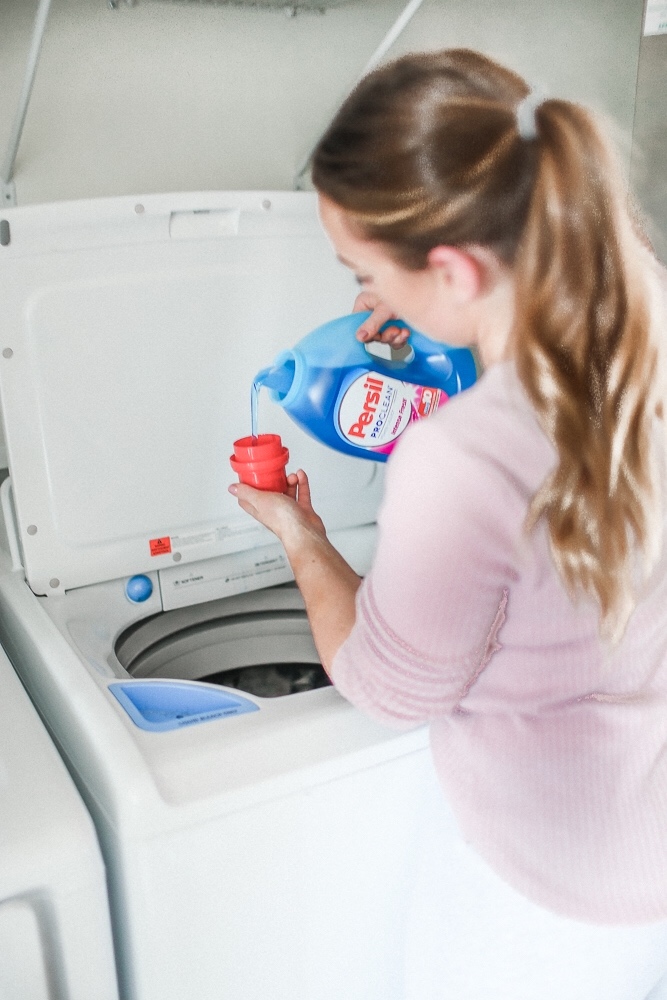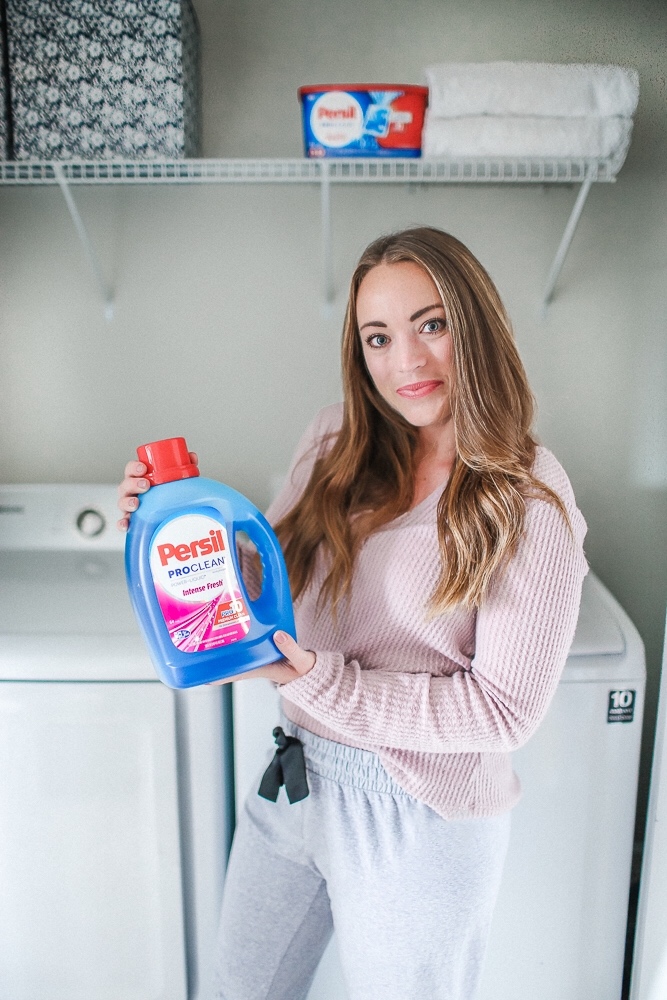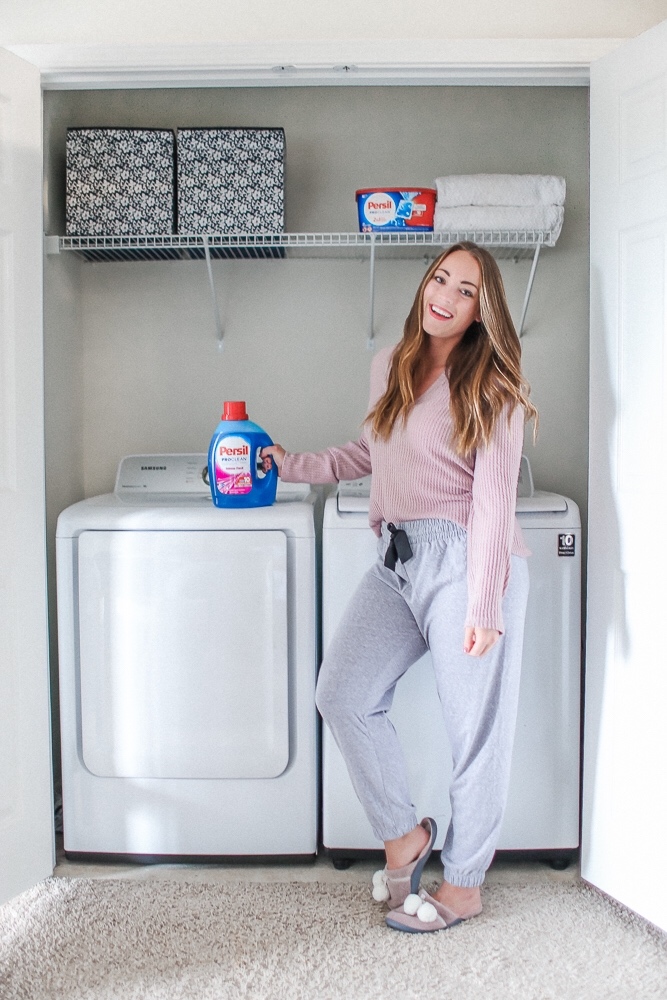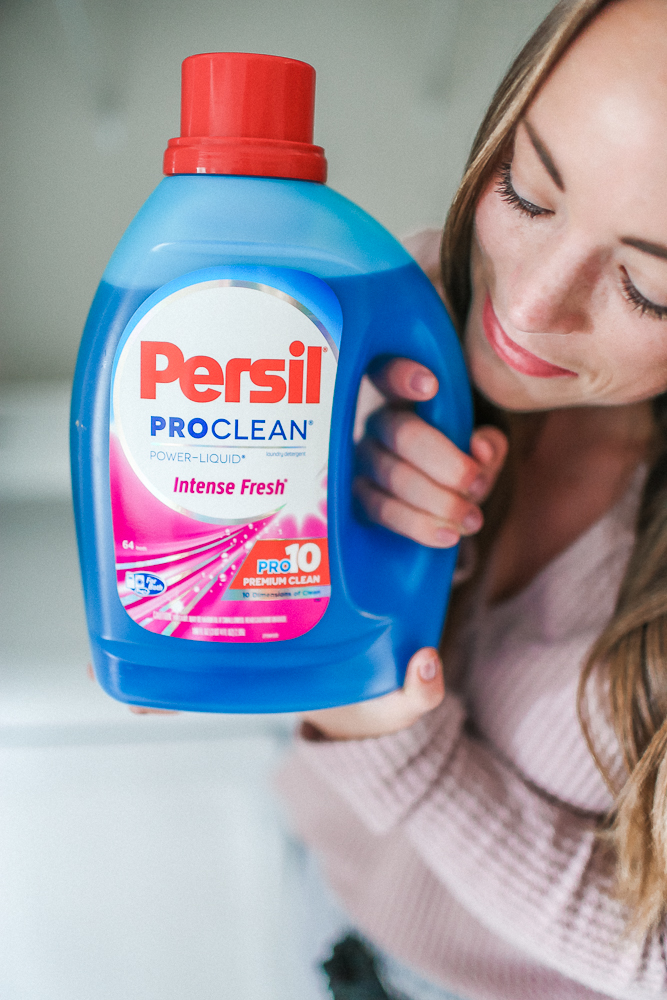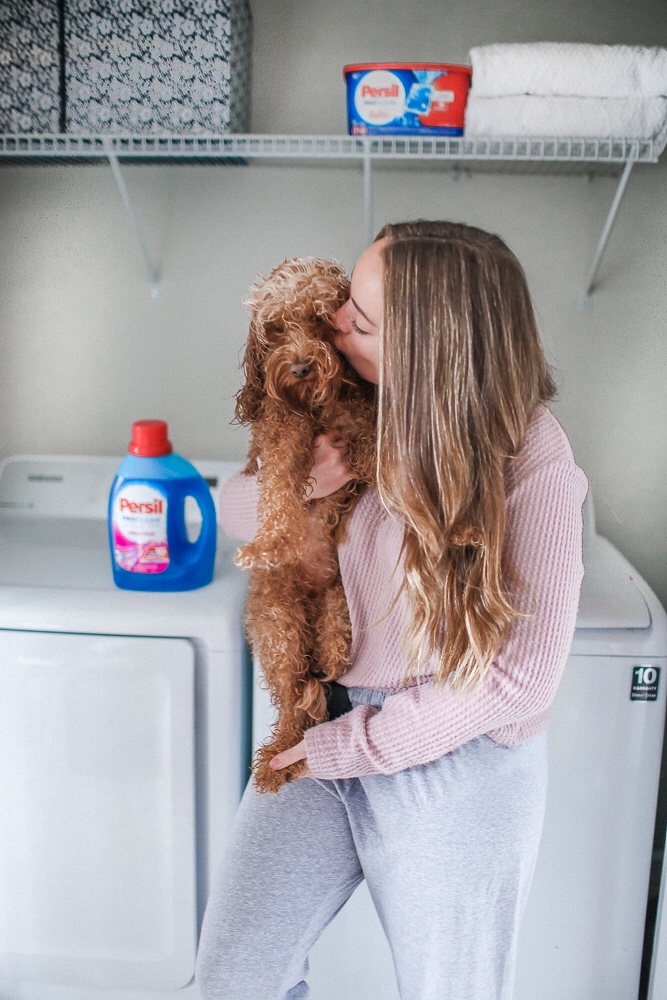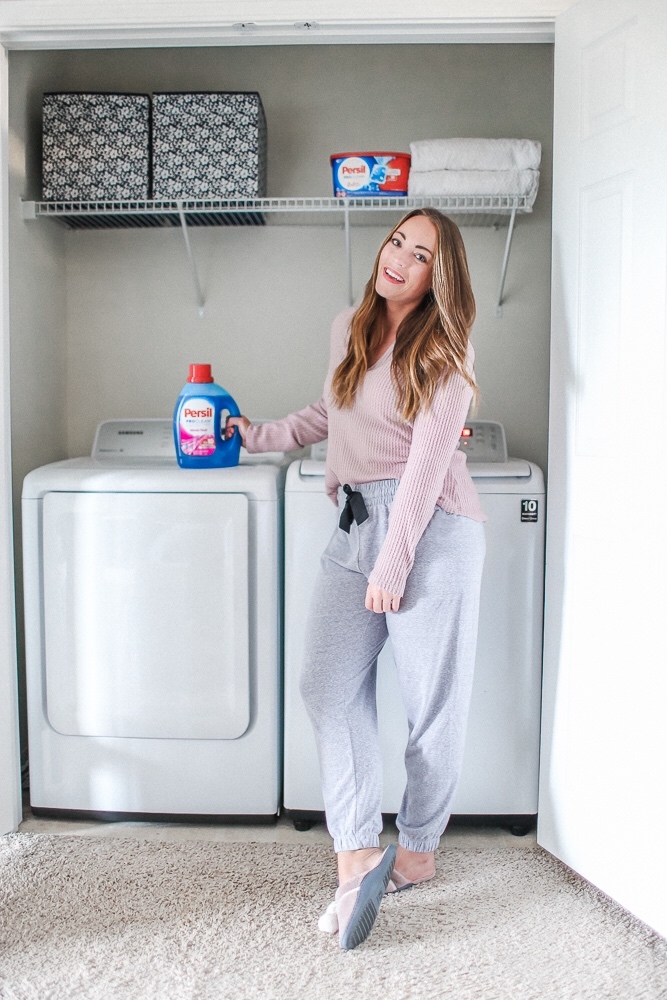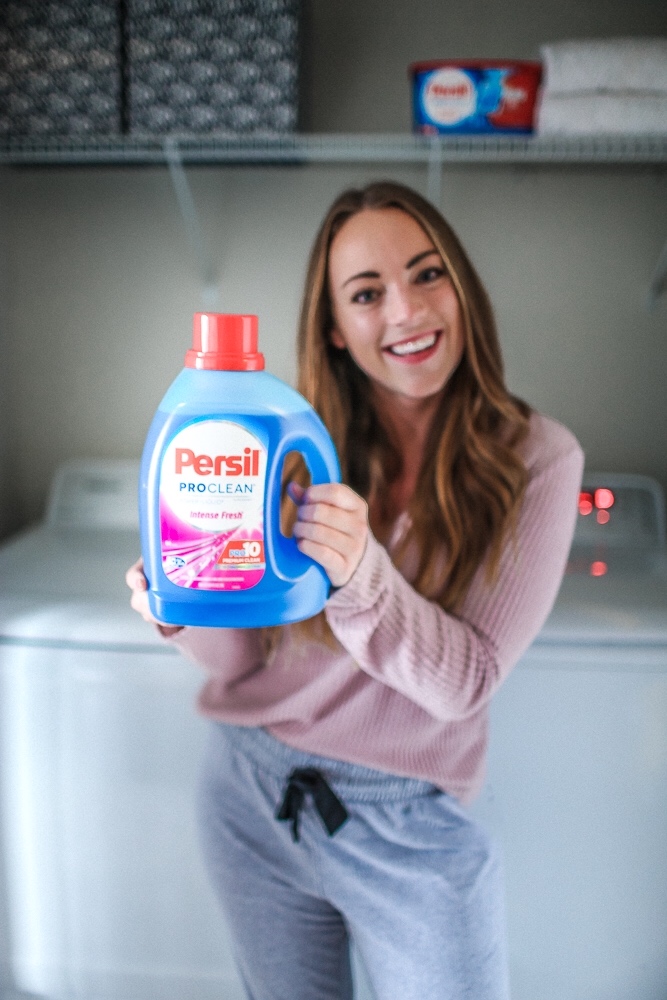 It's literally that easy and super effective. This stuff works and for our family – Pat, Ruby and I couldn't agree more. Ruby and I were covered in mud and after treating the clothes and washing them, bathing Ruby and myself showering, all was clean in a matter of a couple of hours!  This detergent made it so easy for us to clean up after an afternoon of unexpected fun! ​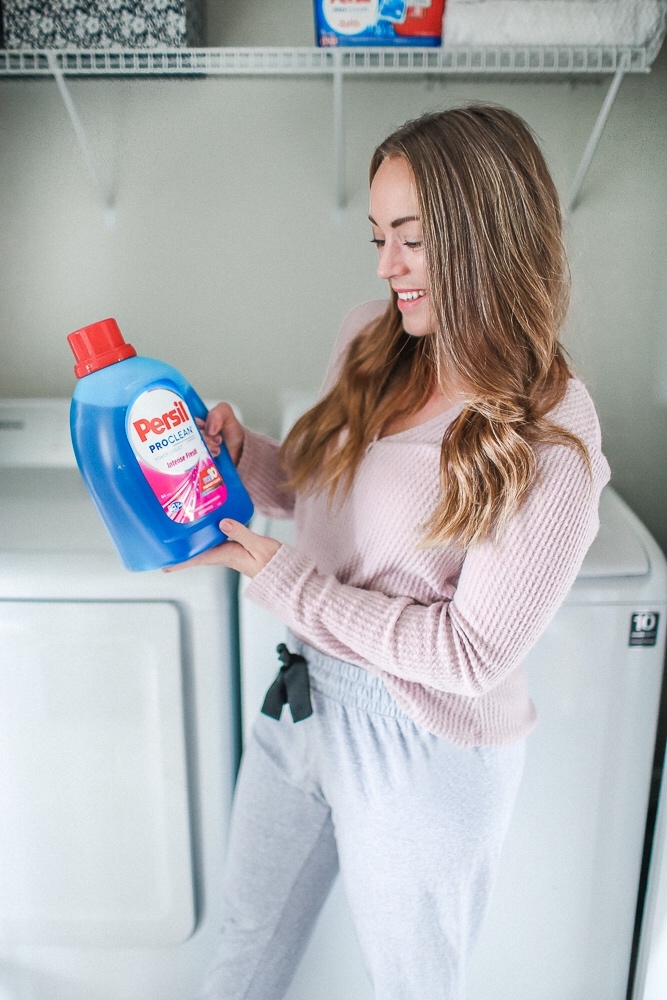 We are just so excited to become homeowners. My parents have always taken such pride in up keeping our family home and their yard is always pristine. Our neighbors have to get annoyed with them, I am sure, because they cut the grass multiple times a week because they don't like it "getting too long". It's really sweet though because the yard work is something my Mom and Dad do together and I am looking forward in creating little habits like theirs for Pat and I. We knew our home would be ready before we knew it with how much Pat and I have had going on but it's just so exciting! We had dreamt about our first home for so long and now it's coming into reality! I can't wait to share more with all of you and to bring you more home content like this post. I love sharing my life with you guys and I always want to hear from each and everyone of you. Please don't ever be afraid to email me or DM what you want to see here on the blog or on Instagram!  🙂​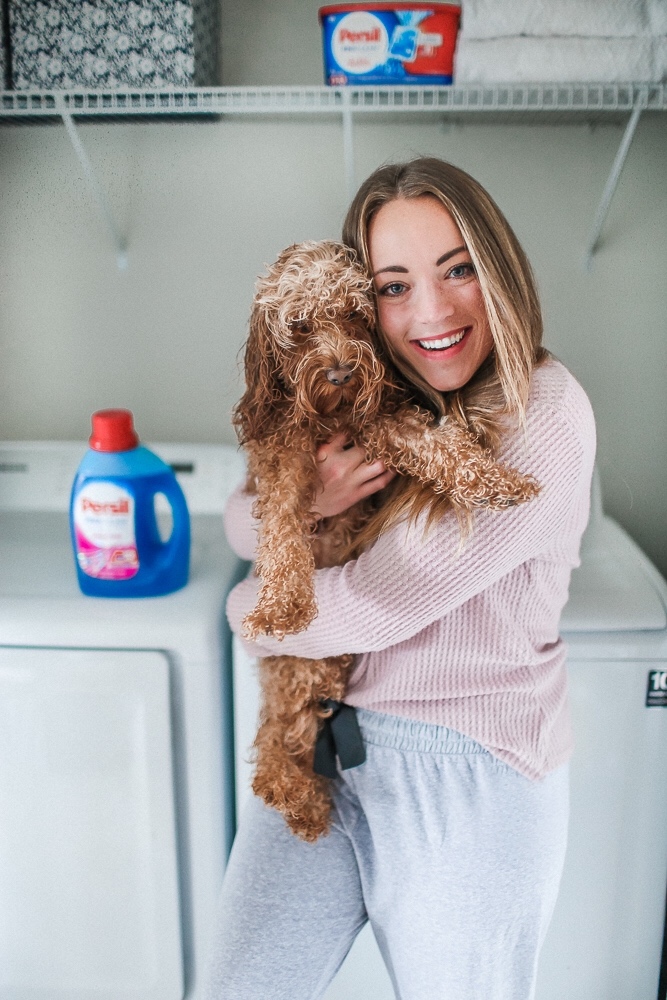 Love you guys!
xx, Brittany Ann
P.S. I picked up my Persil® ProClean® Laundry Detergent from my local Target. The typical detergent aisle is where you will find the detergent!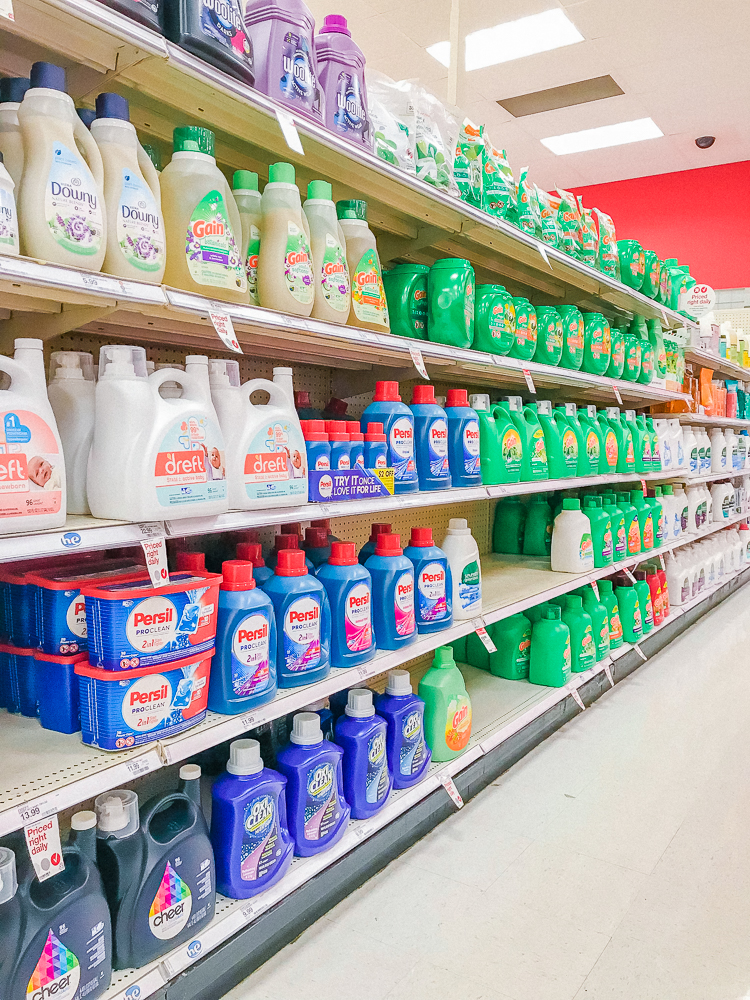 Shop the Post: