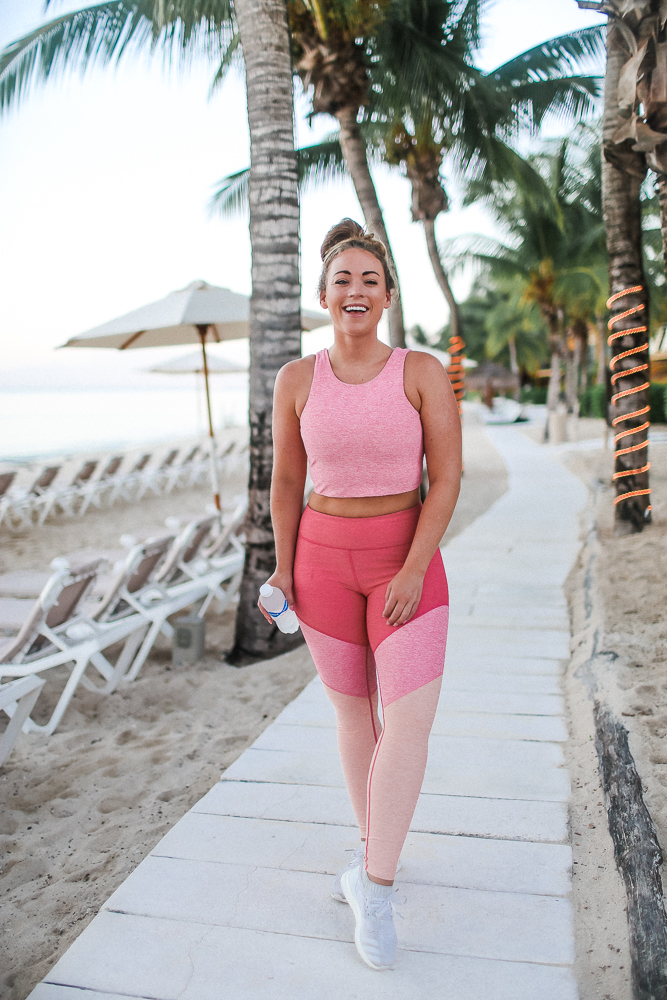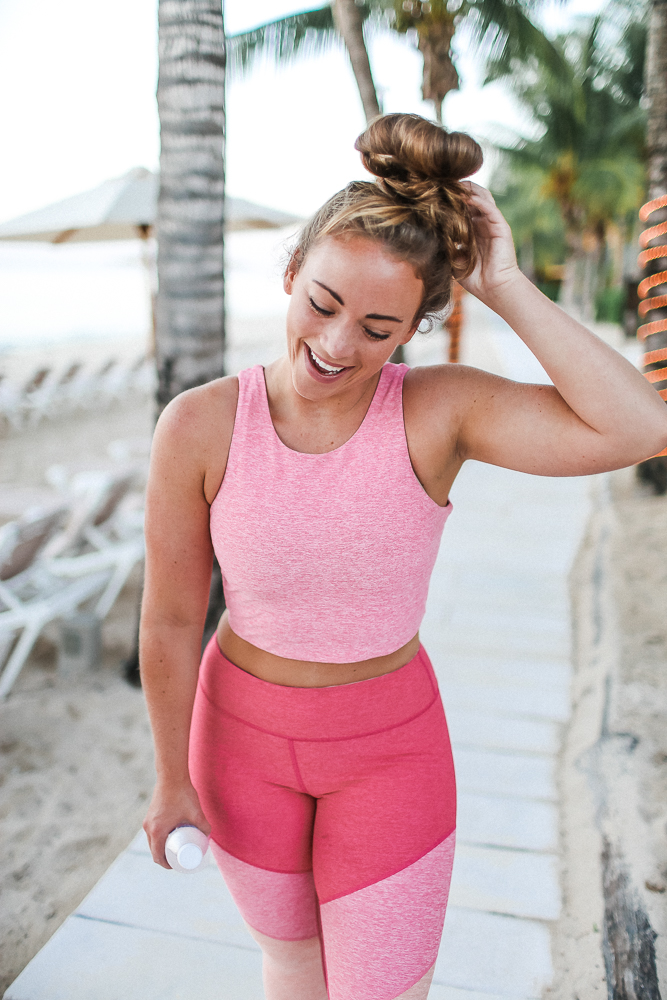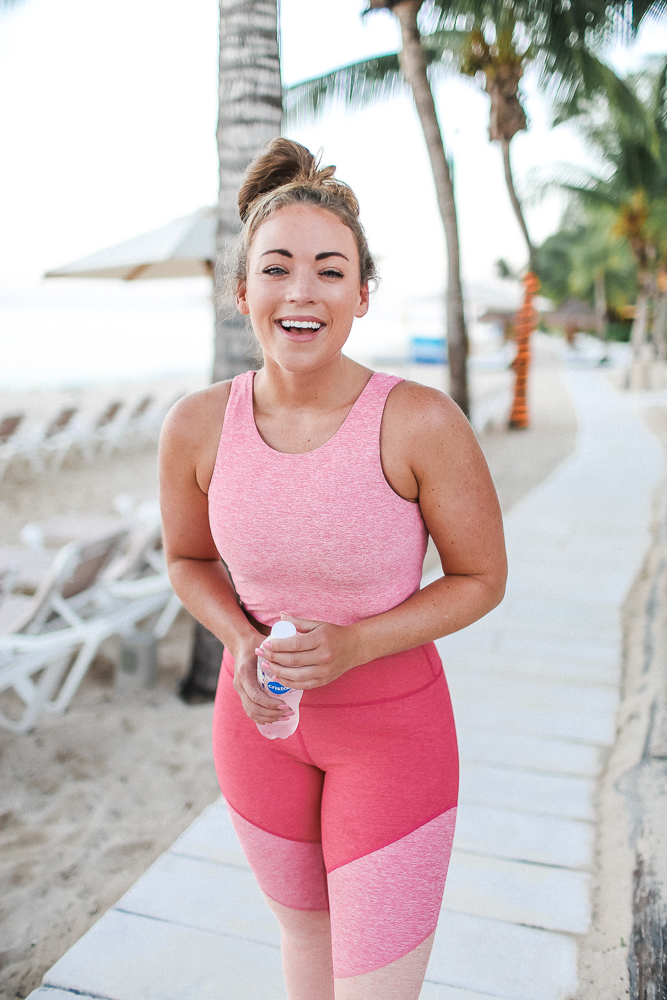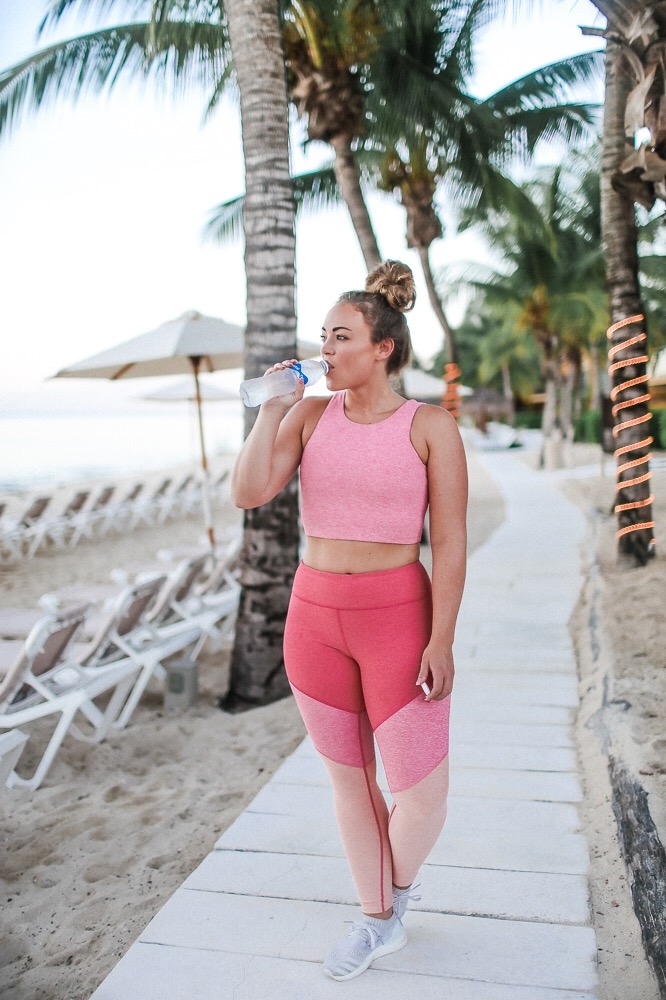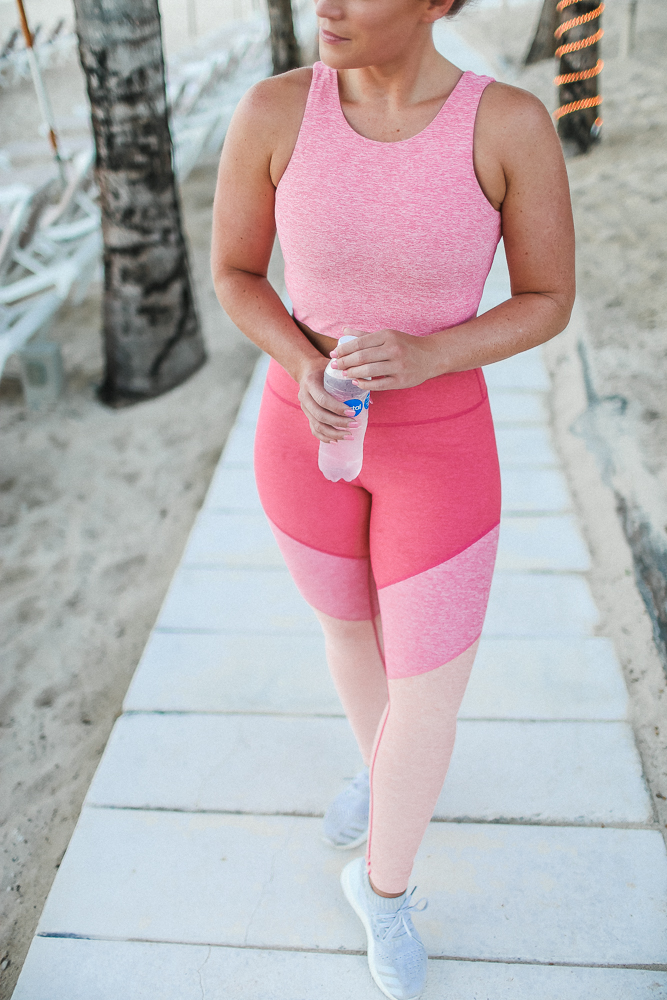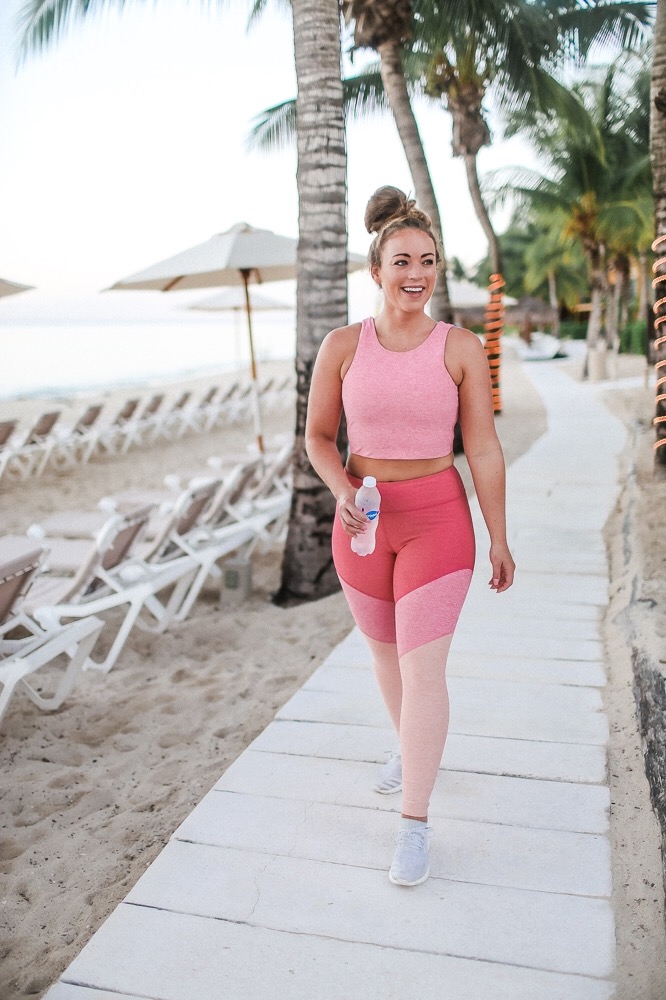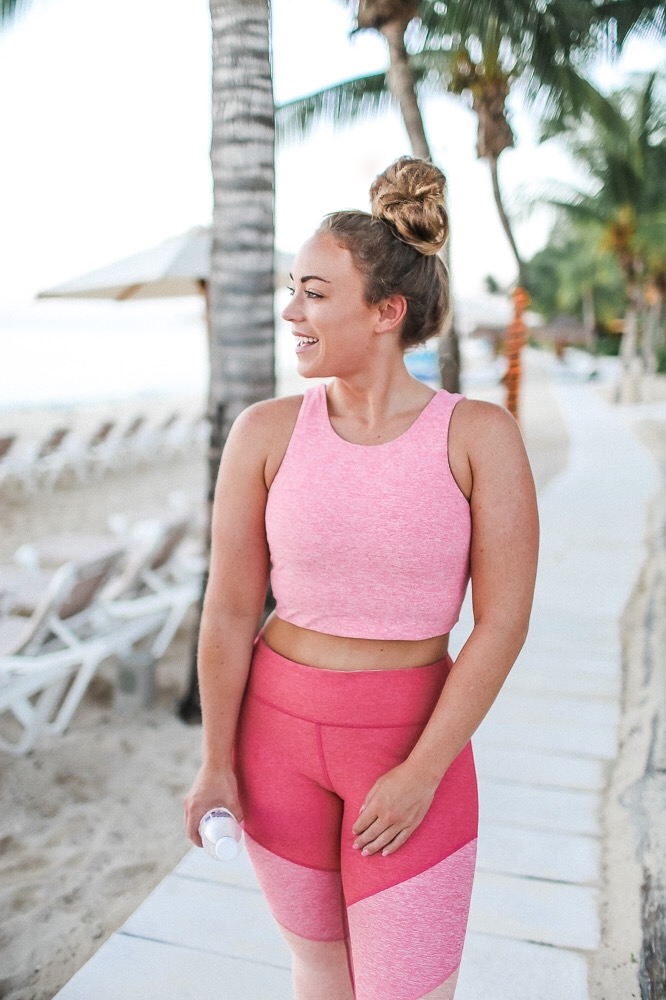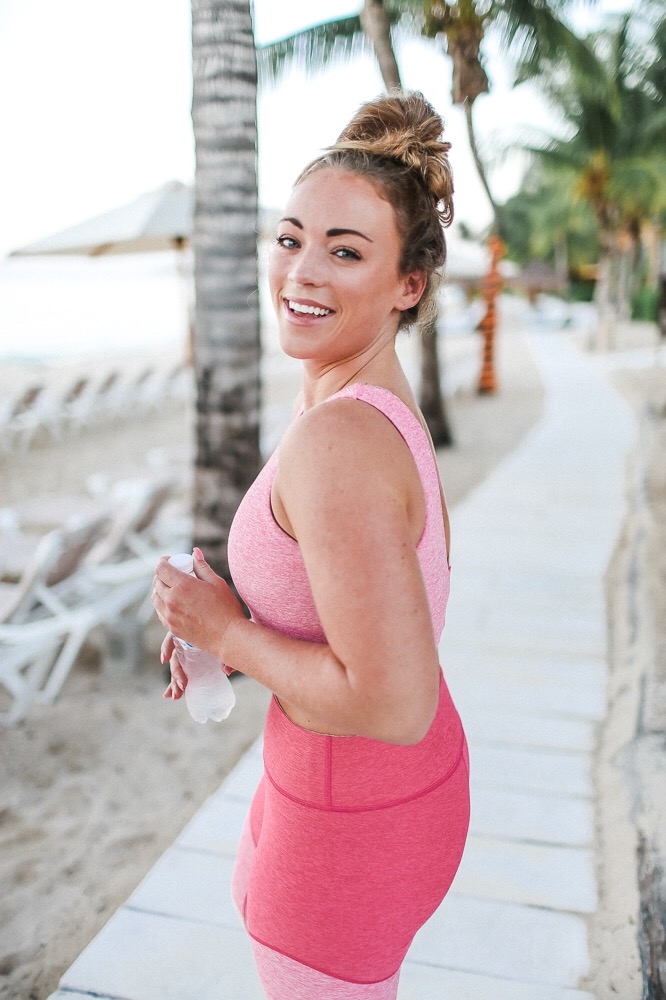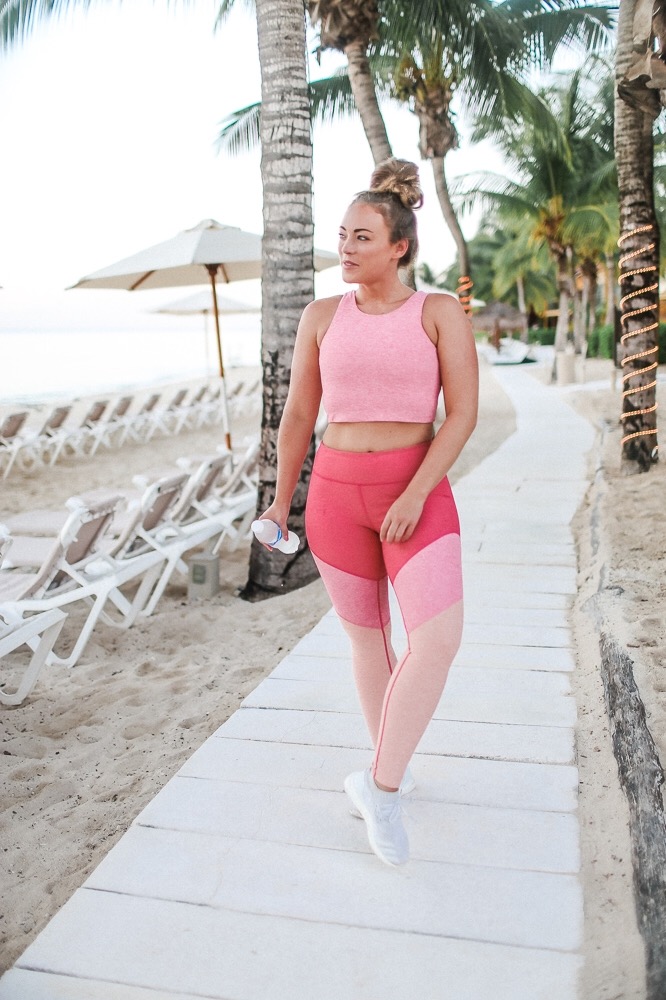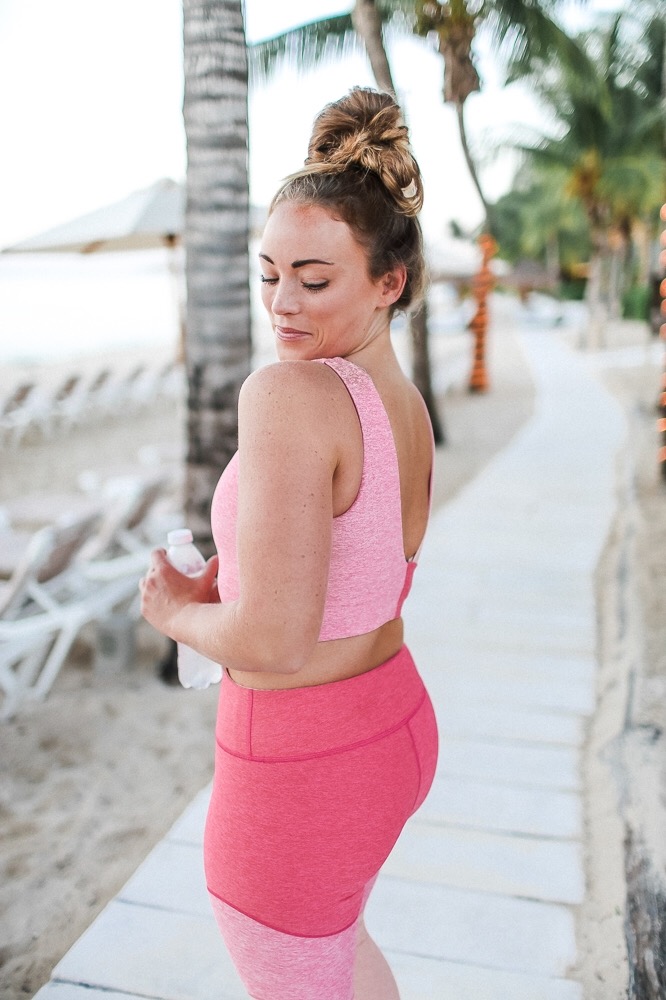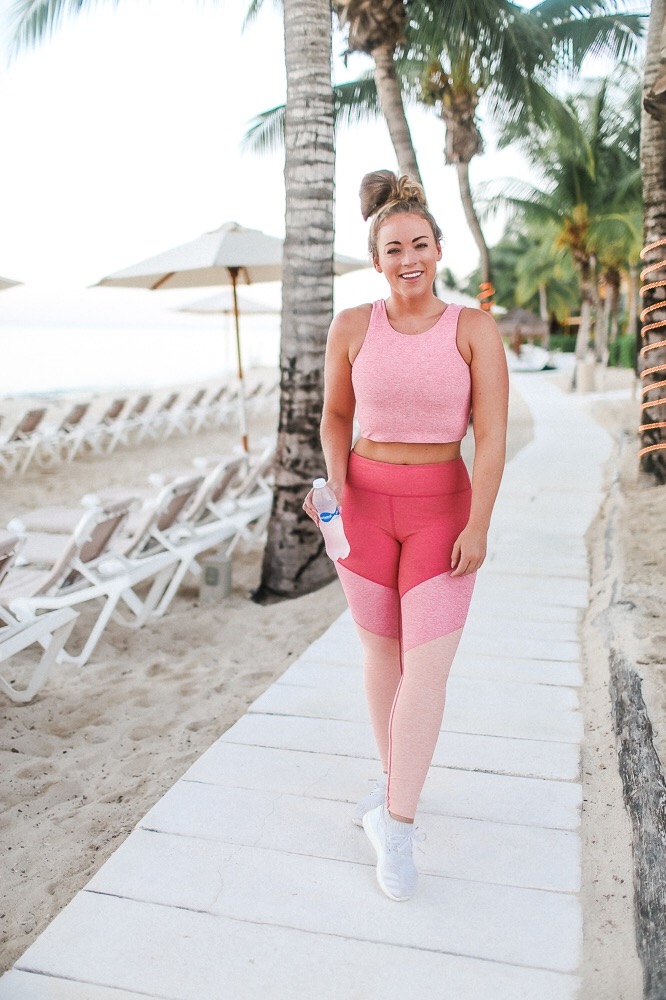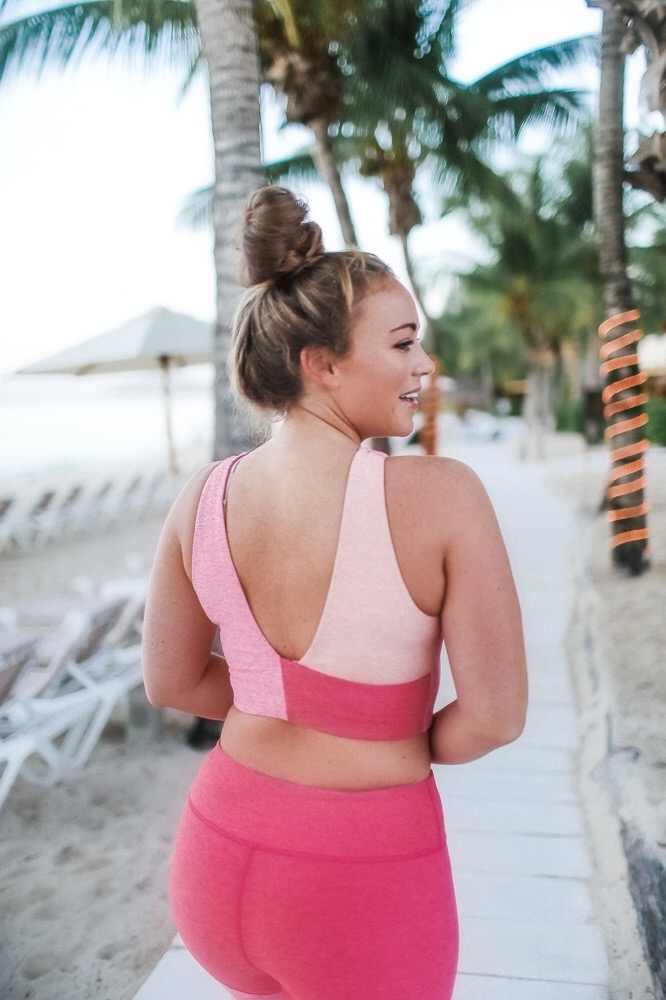 OV 7/8 Springs Leggings // OV Venus Crop Top // Similar Adidas Ultraboost Sneakers
Happy Friday everyone! I hope all of you had good weeks and this weekend brings you nice weather to be enjoyed outside! I recently ordered this pink tri-tone athletic outfit from Outdoor Voices. I saw this crop top and immediately fell in love with its orange and pink tones on the back of the top! I am always on the search for new work out gear. I like to be comfortable with what I wear during work out so I can concentrate on pushing myself and completing the goals I set out to do! I love that Outdoor Voices is a company that has a goal of inspiring people to be more active-not necessarily being the best, but to inspire people to get out there and do things! I am a believer that any amount of exercise is better than none and even the smallest amount can dramatically change the course of your day. When I work out, I feel productive, happy and healthier. Who doesn't want that?!
This was my first time trying Outdoor Voices and I highly recommend. The leggings and top fit true to size- I am wearing a size medium in both. The leggings have stretch to them to move comfortably, but they are not the stretchiest pair of leggings I own. If you are someone who basically wants to pull them on in less than a second, these are not them. They are comfortable on and stretch, but you are not going to feel like you have a loose pair of baggy sweats on, just FYI! I have a few friends who don't like working out in anything somewhat tight so I always like to clarify! This post isn't sponsored, by the way, I just wanted to share because I was curious about this brand and had decided to order! You should totally check them out! There are lots of pretty colors in their outfits!
Have a great weekend!
xx, Brittany Ann