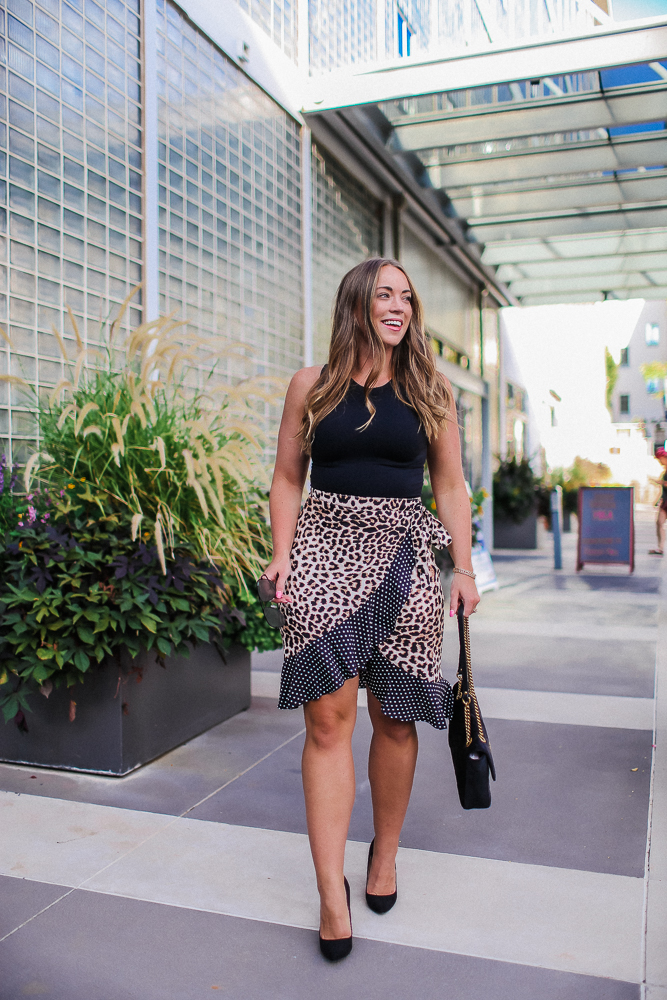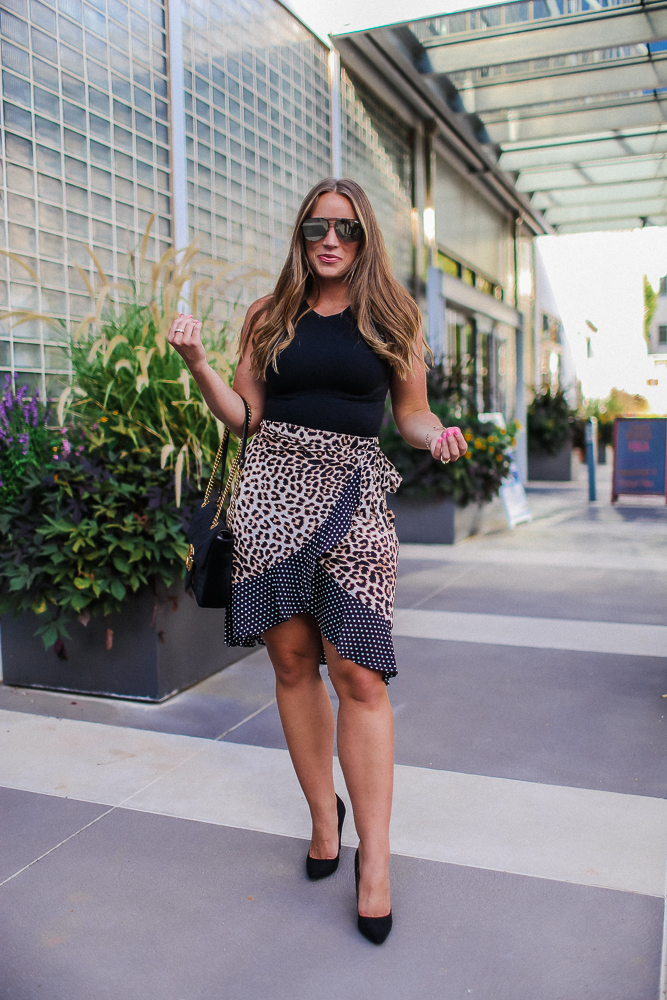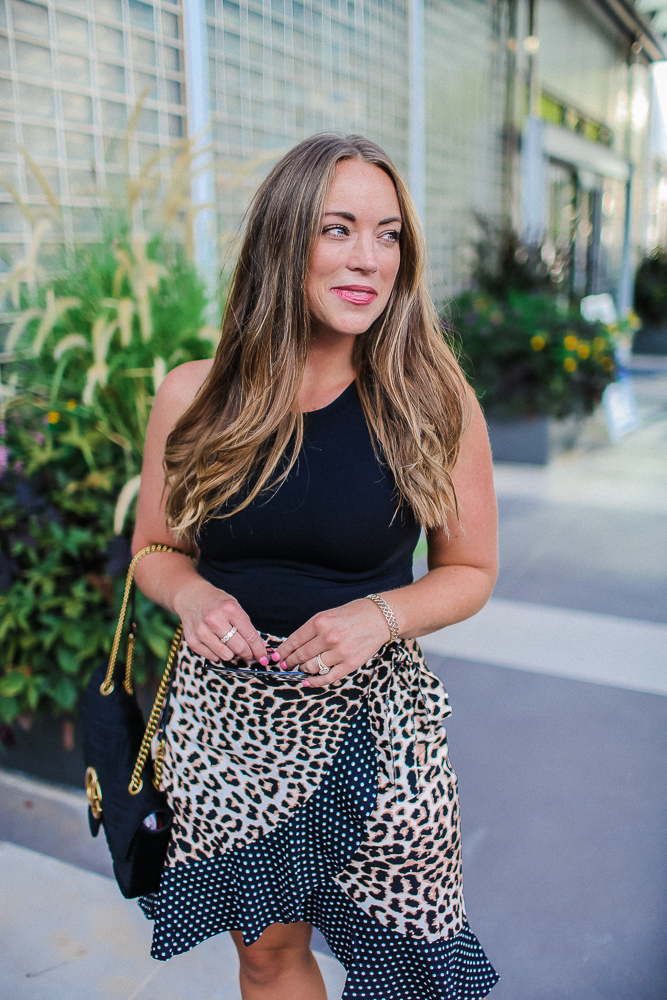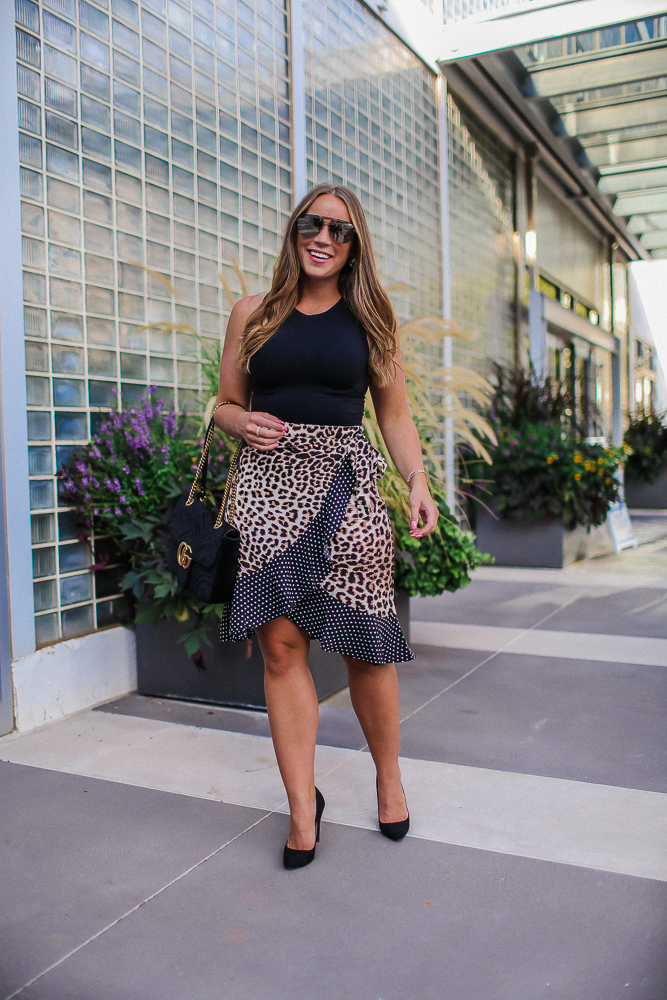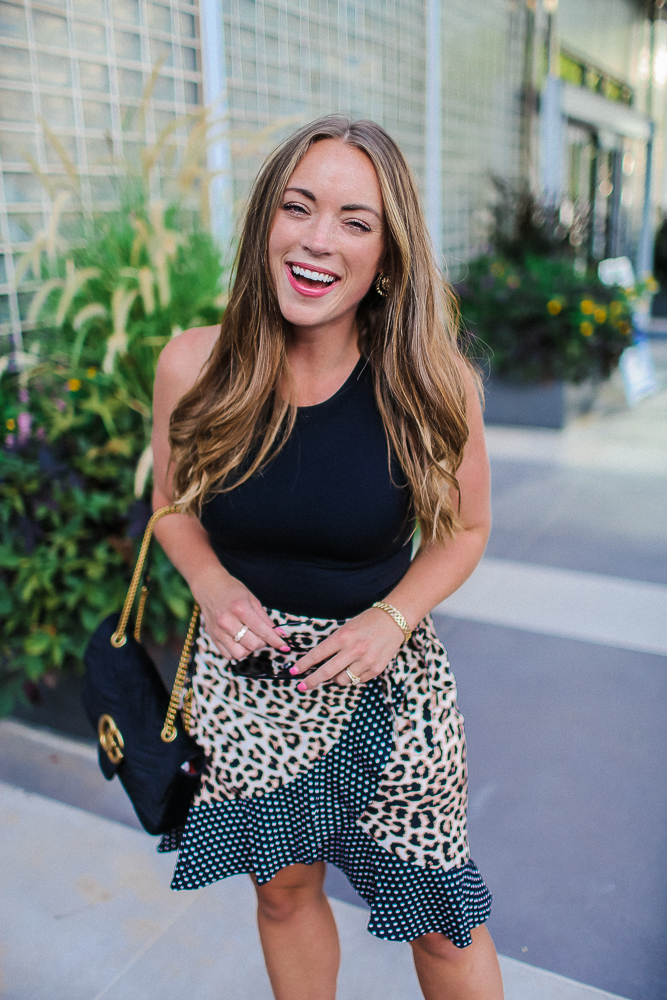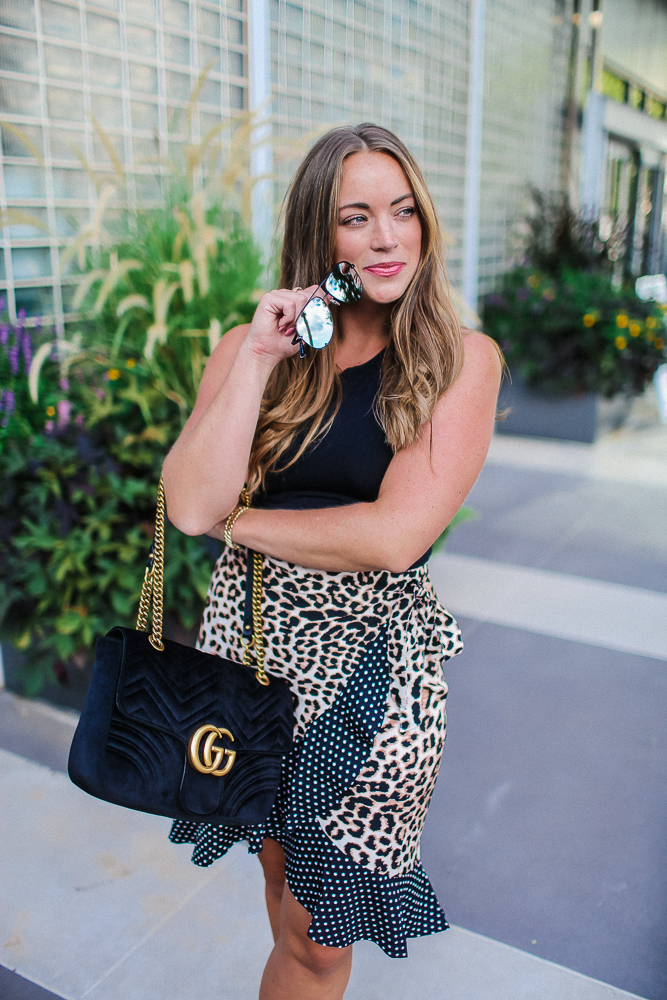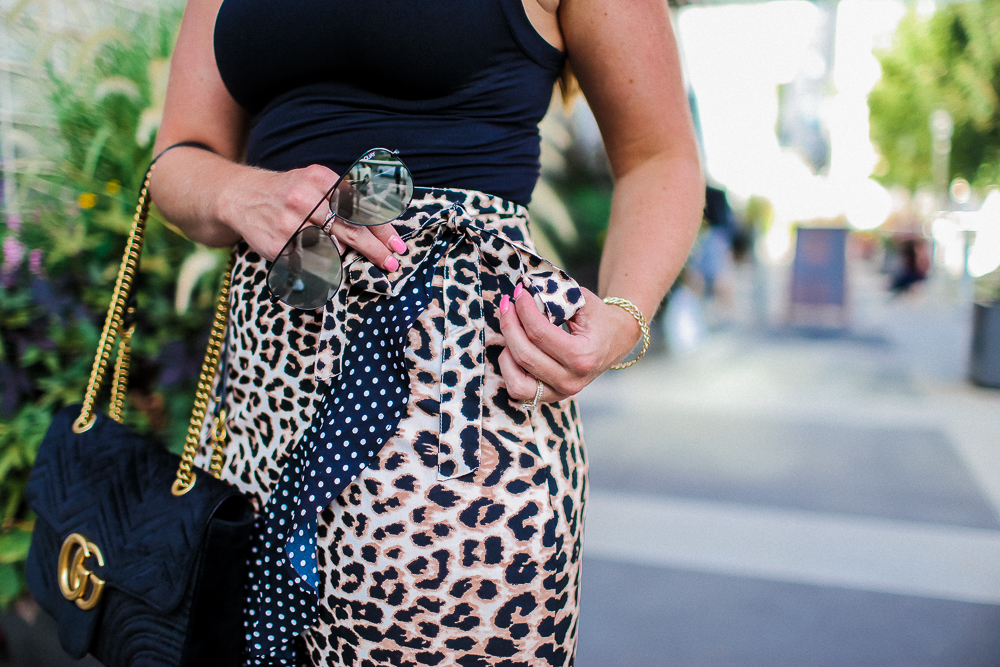 Leopard Polka Dot Wrap Skirt  (sold out, similar here) // Free People Tank (my fav. $20) // Ankle Strap Sandals // Gucci Marmont Bag // Quay Australia Sunglasses // Lion Stud Earrings
Hey guys! Leopard seems to always be in and it has certainly been on an even larger uprise with heading into Fall. There is something that is always so classic yet refreshing with it. I love how feminine it is and how it always makes me feel stylish. Lol! Anyways, I have been wearing it for what feels like forever- I literally remember buying a leopard jacket in 7th grade from Forever21 and I remember feeling so cool when I wore it! Hahah! Did you have your same favorite outfits that you would put on rotation?! I certainly did and I honestly would wear the same.exact.outfit. Accessorized the same.exact.way.-hahhhaha! I wanted to let yall know that if you go to the top of my blog and click on the magnifying glass icon in the top right corner, you can search keywords that will bring up related posts. For an example, search "leopard" and you will see all the recent times I have worn leopard print here on BrittanyAnnCourtney.
This skirt is plain and simple awesome. LOVE the leopard and love the print mixing with the polka dots. To me, there is nothing more classic than a black and white polka dot print and a leopard print. Combine the two and I think you have a something special! This skirt is currently limited in sizes, I'll be sure to update all of you on my instagram stories (be sure to watch those each day, I tend to post something almost every day!) if more sizes come available. I think this skirt is just so cute for a night out, to the office, and certainly is the perfect day to night piece. I paired it with this Free People crop tank that I am obsessed with, however, a full bodysuit or a simple blouse layered with a jacket would work as well!
I have another post coming on Friday featuring another Fall trend so be sure to check back for that!
Thanks for stopping by! I love you guys!
xx, Brittany Ann
Shop the Post: