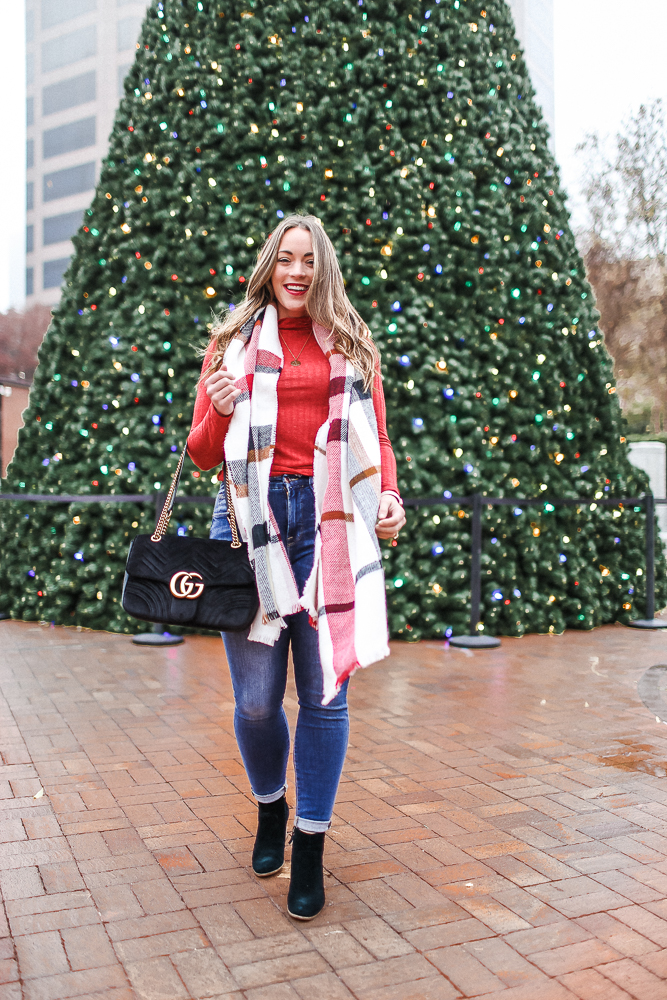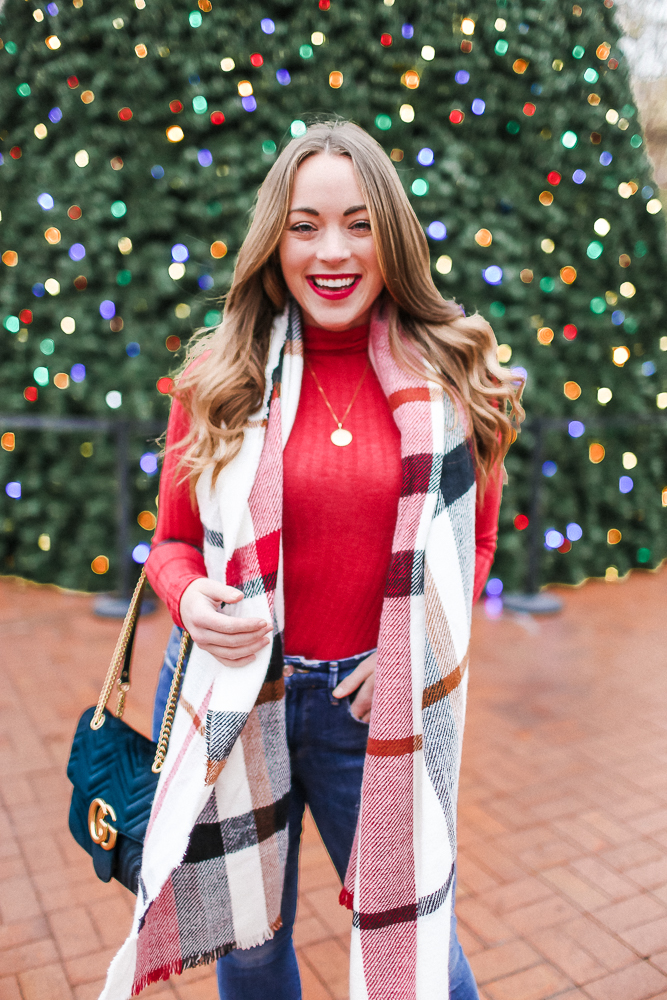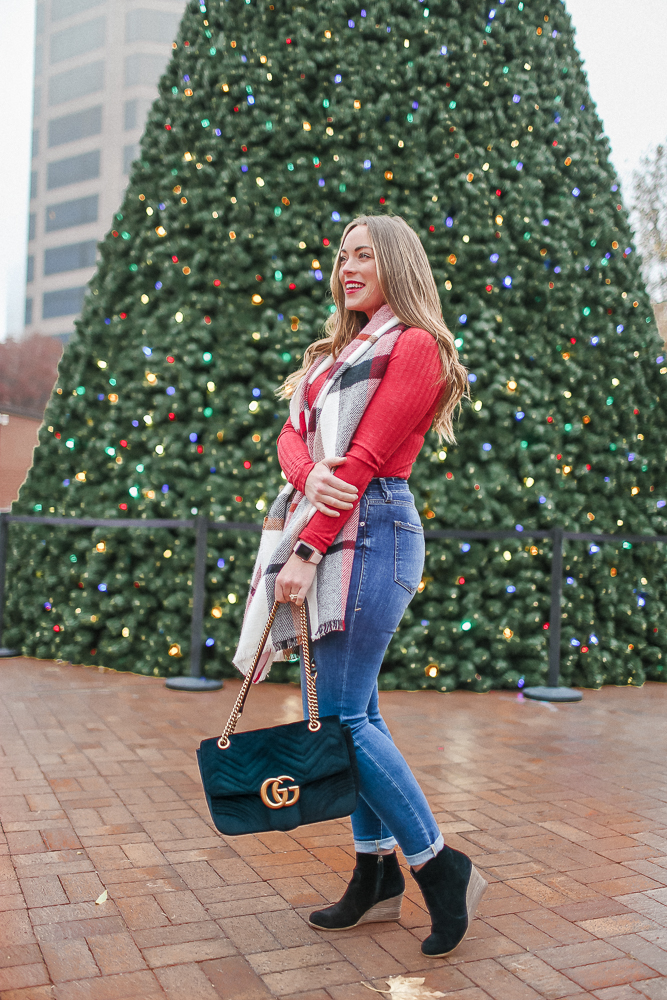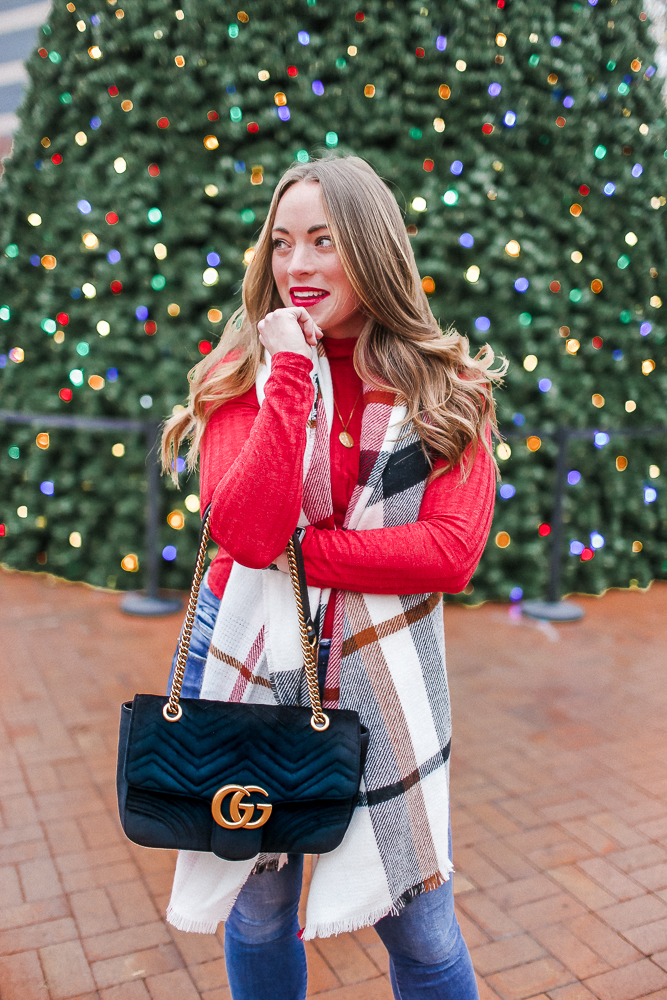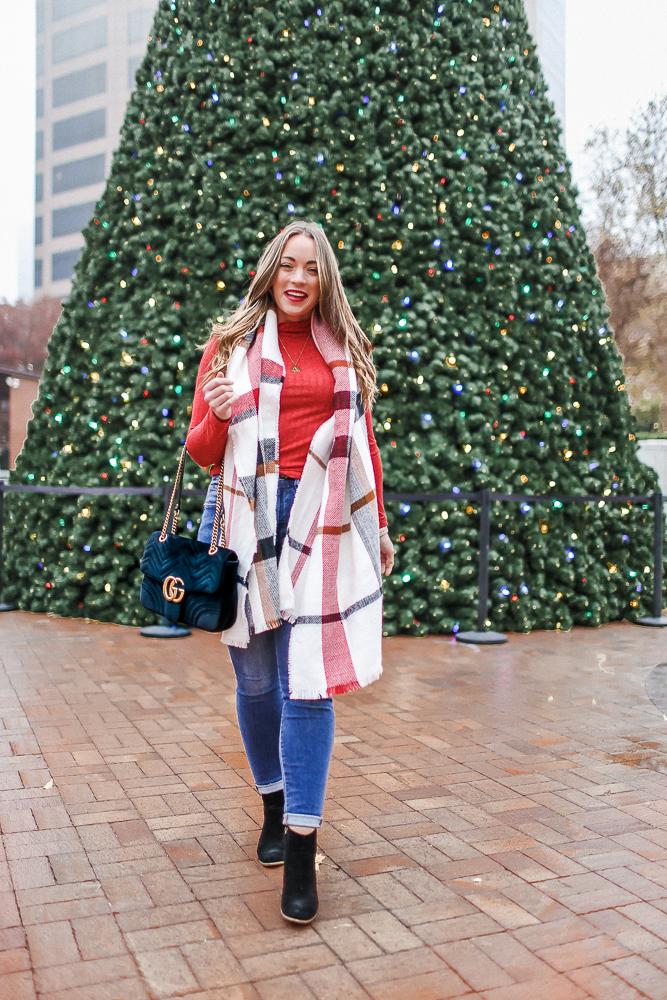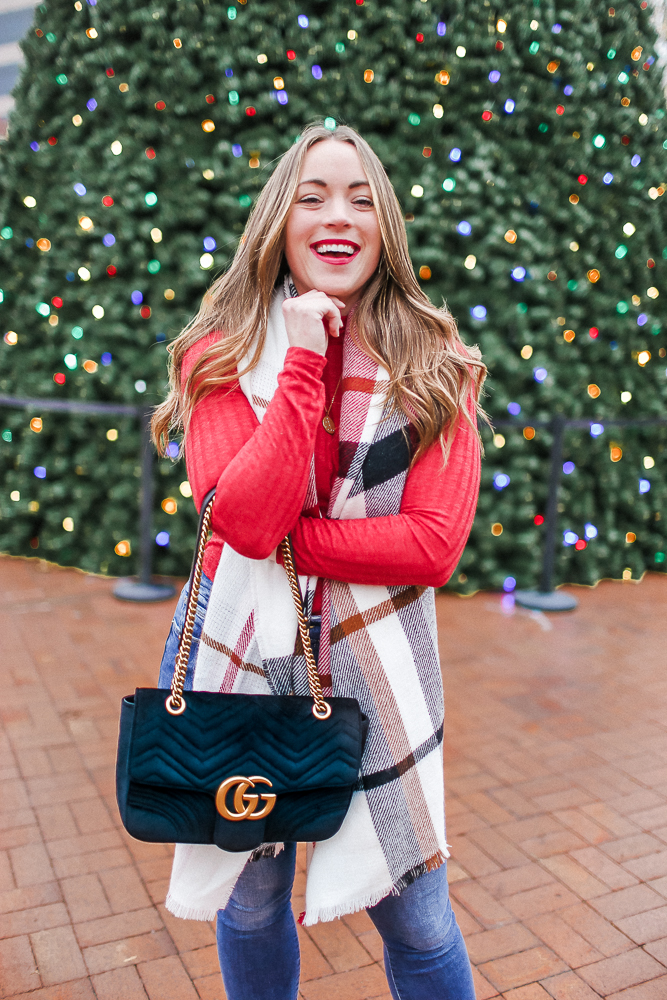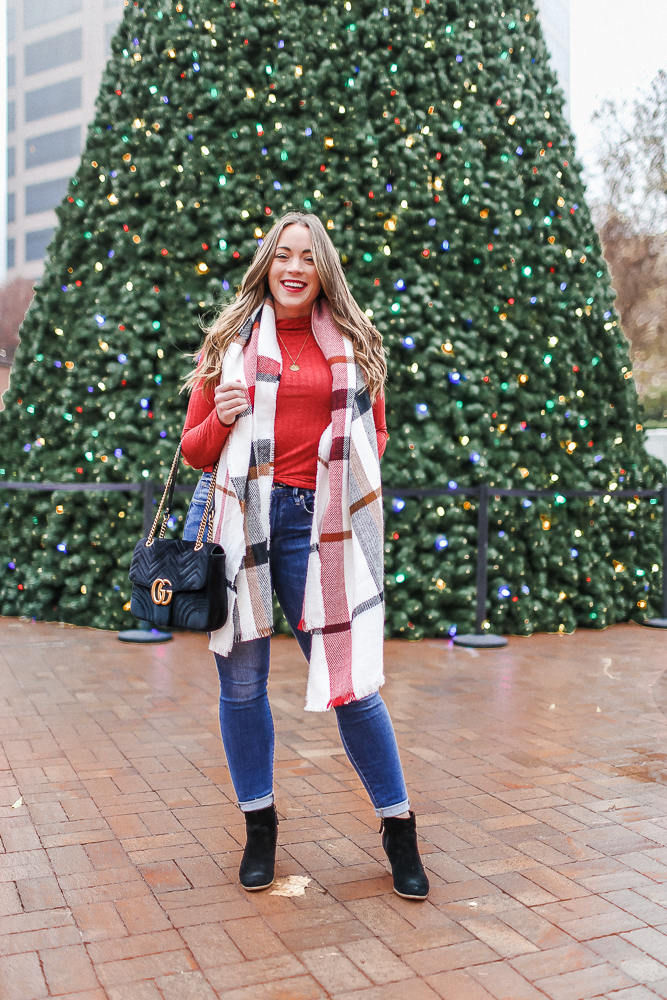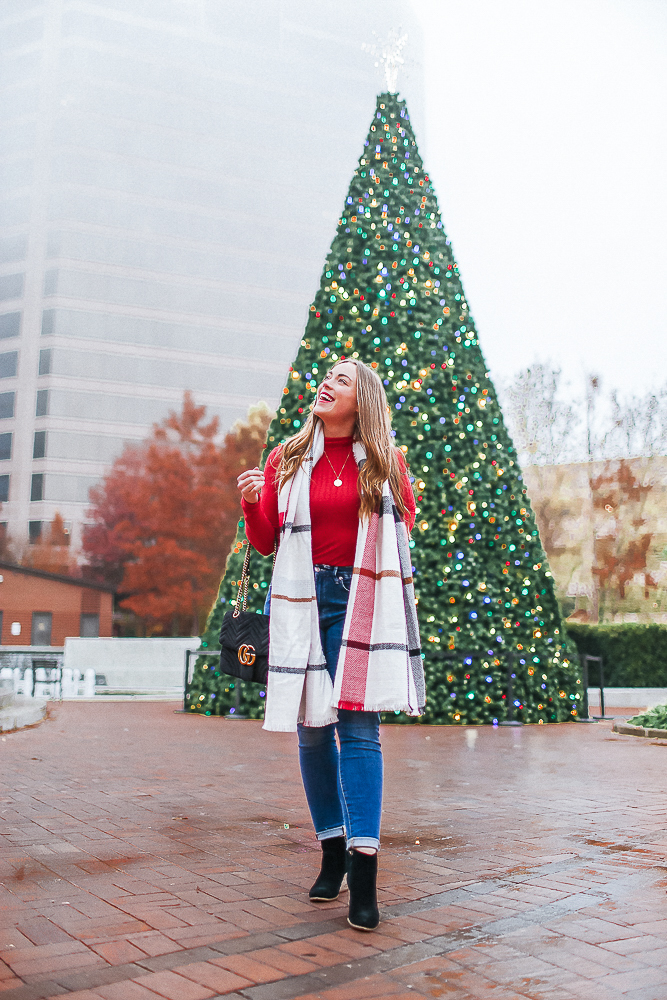 Funnel Neck Shirt // Good American Jeans // Bershka Checkerboard Scarf // Gucci Marmont Handbag // Wedged Booties //  Zodiac Pendent Necklace // Mac Lipstick "Mac Red"
Happy Monday & Happy December! Time is flying by, isn't it?! Christmas is only 23 days away, just over three weeks! I can not believe it! There is so much to do and so very little time, am I right?
The weather wasn't the prettiest when we took these photos but I couldn't resist taking some when we noticed the tree was already up! I wish Winston went all out for Christmas decorations but it doesn't seem they do so! This is as good as it gets! Do you wear the color red more often during this time of the year? I always love wearing it but I have noticed I shop more for it during the holiday season. I wonder what the actual increase of purchasing red in clothing is during the season….anyways, I love this Topshop Funnel Neck Shirt because it has become a basic during the holiday season. I wore it above with my favorite Good American jeans (perfect for those curves!) and these super comfortable booties (on sale!) paired with this scarf for a more casual look. I wore it a few nights ago with my favorite black leather skirt that you might have seen me wear recently on instagram here. I love that you can restyle it over and over again and the top is only $25. It comes in a total of 5 colors too: red, grey, cream, tan and black!
I am super bummed that my scarf is sold out. I always love finding one that is grounded in white with red and a few other colors. I found a similar version of my scarf here for y'all! Have you attended any holiday parties yet? I always love dressing up for those!
Thanks for stopping by!
xx, Brittany Ann
Shop the Post: