EEEEEK! So many things I want to share with yall and I am so excited! Pat and I celebrated our SIX month anniversary this past week. We can't believe we have been married for six months. Life is flying by, but you know, so did the last 11 years with him 🙂 Remember the phone, "The Envy"? Pat had it in green and from across the room in Sunday school we would sneak texting each other. My heart would beat a thousand times a second as I anxiously (yet casually) waited for him to flip his phone open to text me back! A lot of people have asked if anything is different now that we are married or if anything "changed". It seems most whom I have talked to have said nothing is different, a few have said yes mostly due to moving in together. I feel strongly that things are different. Things have changed (for me). I proclaimed in front of God, our parents, closest families and friends that on this day forward, I vowed to be Pat's loving wife and friend in marriage. To always stand by him and to love him without reservation. I feel so unbelievably lucky to have him in my life. I am a huge romantic, Nicholas Sparks- my man, and when I think of love I could tear up because the man of my dreams is mine! Pat and I getting married has been a long thing coming but I don't know how to express it you guys, pinch me, I wake up and I'm like he is amazing, my life is amazing! If you somehow missed (I shared a million times!) some of our wedding photos you can see them- Ceremony here, Reception here, Our Magical First Look here, How I asked My Bridesmaids here, Bridesmaids Wedding Gifts here, Our Save the Dates here, Our Marriage Announcement Party Invites here, Our Engagement Photos here.
Gaston from PuntaCanaPhotographer was incredible in our photography as well as videography. Below is a trailer of our wedding. We have a full one hour video coverage of the wedding which is just so special but I'll save you from that! Hahah!
Now for our HUGE ANNOUNCEMENT! Pat and I are MOVING into our new home in less than a month! OMG! We are going to be homeowners and we both literally can not wait. We had been house hunting long before the wedding, on and off and when we realized we weren't finding anything we loved as is, we decided to explore the option of building. Now before you start thinking a custom built home with 5000 square feet that we wouldn't be able to find each other in, that's not the case. We call it a semi-built home but we get all the benefits of picking out all the design details! Basically with the builders we chose, we choose from 20 different homes and pick the layout of the downstairs, upstairs, if we want to add additional rooms, exterior features, exterior paint colors, interior paint colors. We chose the floors, bathroom tiles, appliances, light fixtures, doors, hardware (cabinets, doors, etc.). We chose to go with a bigger patio, to add a small border of stone to the exterior front. We added windows wherever we could (my #1 priority was natural light!), decided on the actual lot of the neighborhood we wanted, etc. I am most excited for the kitchen!  My dream kitchen has always been white but when we were selecting everything in the showroom appointment back in April, I flipped a switch and went with gray! I can not wait for the counters, omg, I see them in my sleep you guys! Hahah! Pat has another thing coming because I know I will be obsessive compulsion on keeping them sparkly white at all times! Anyways, it has been a wonderful experience seeing it come to life. Pat and I drive to the new house (we call it Ruby's Castle) every few days to see it's progress. It's insane how much gets done every single day! There's like a ton of people there at all times! I'll be adding a "House" highlight to my instagram story reel so be sure to check there if you want to see more! Thought I would share some images with you all now!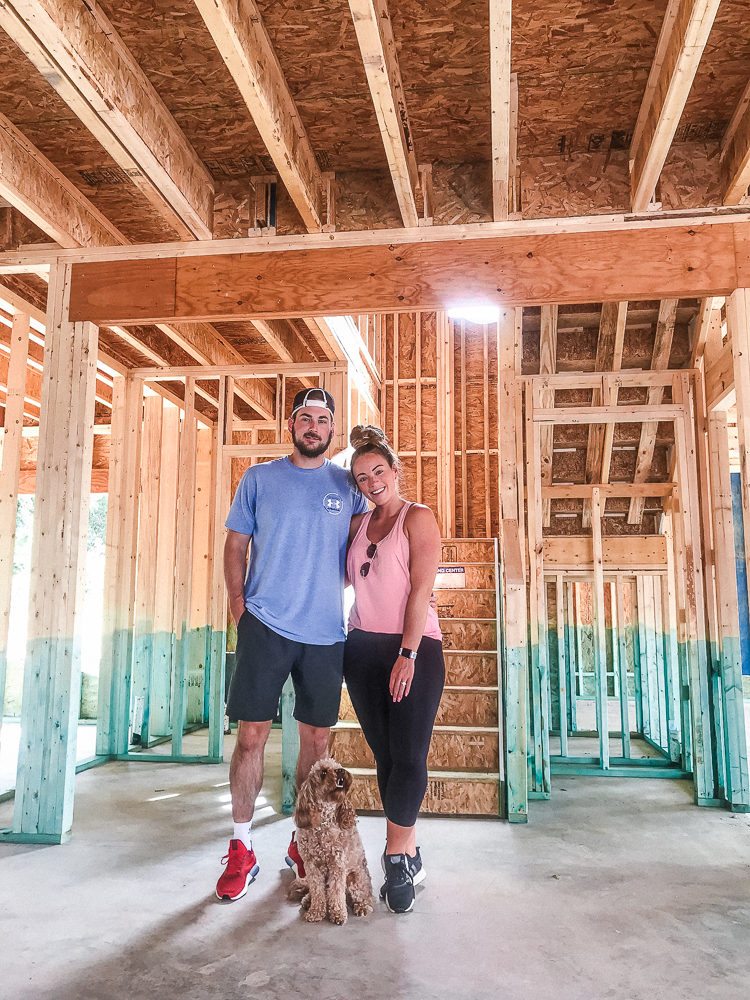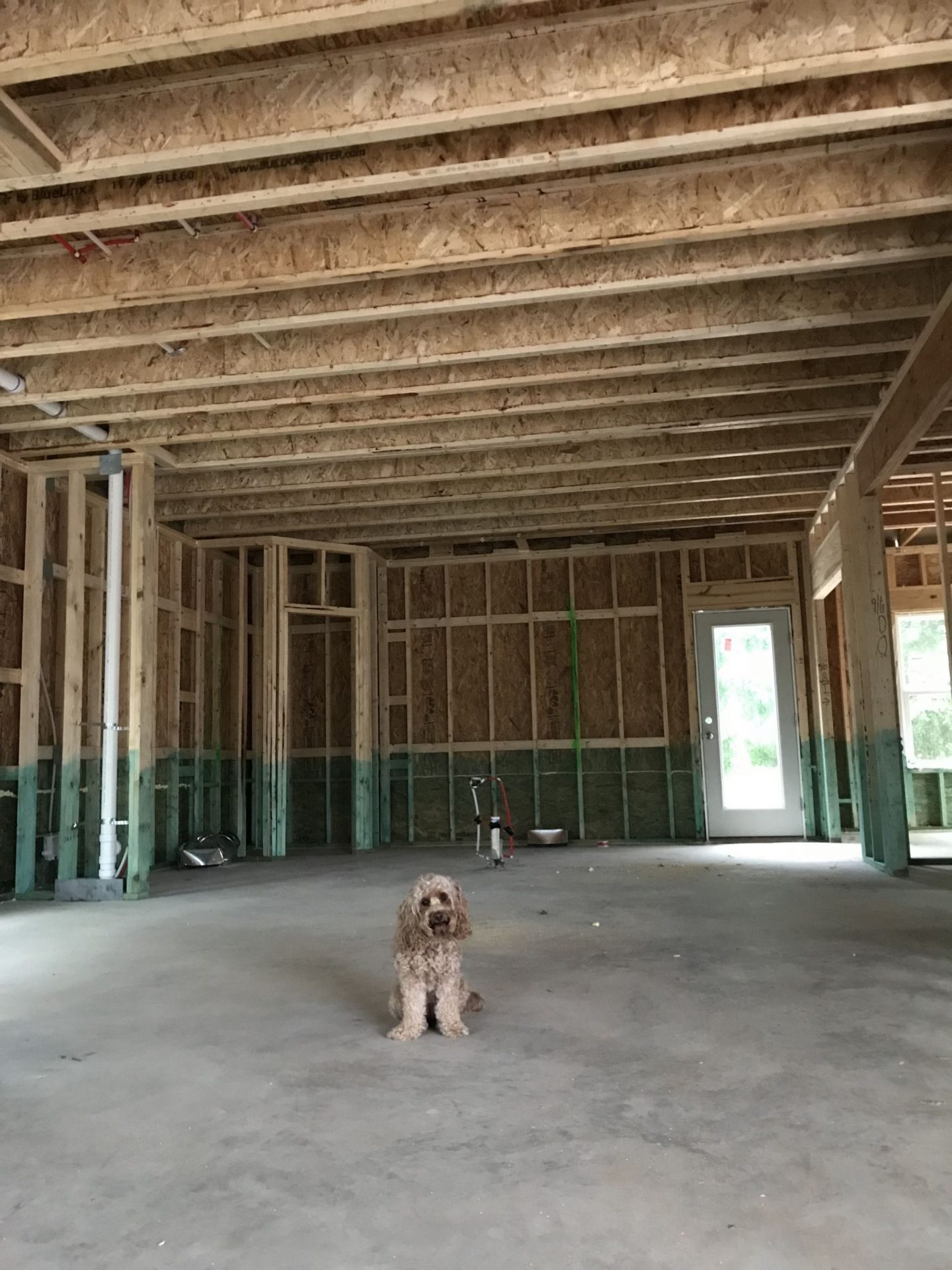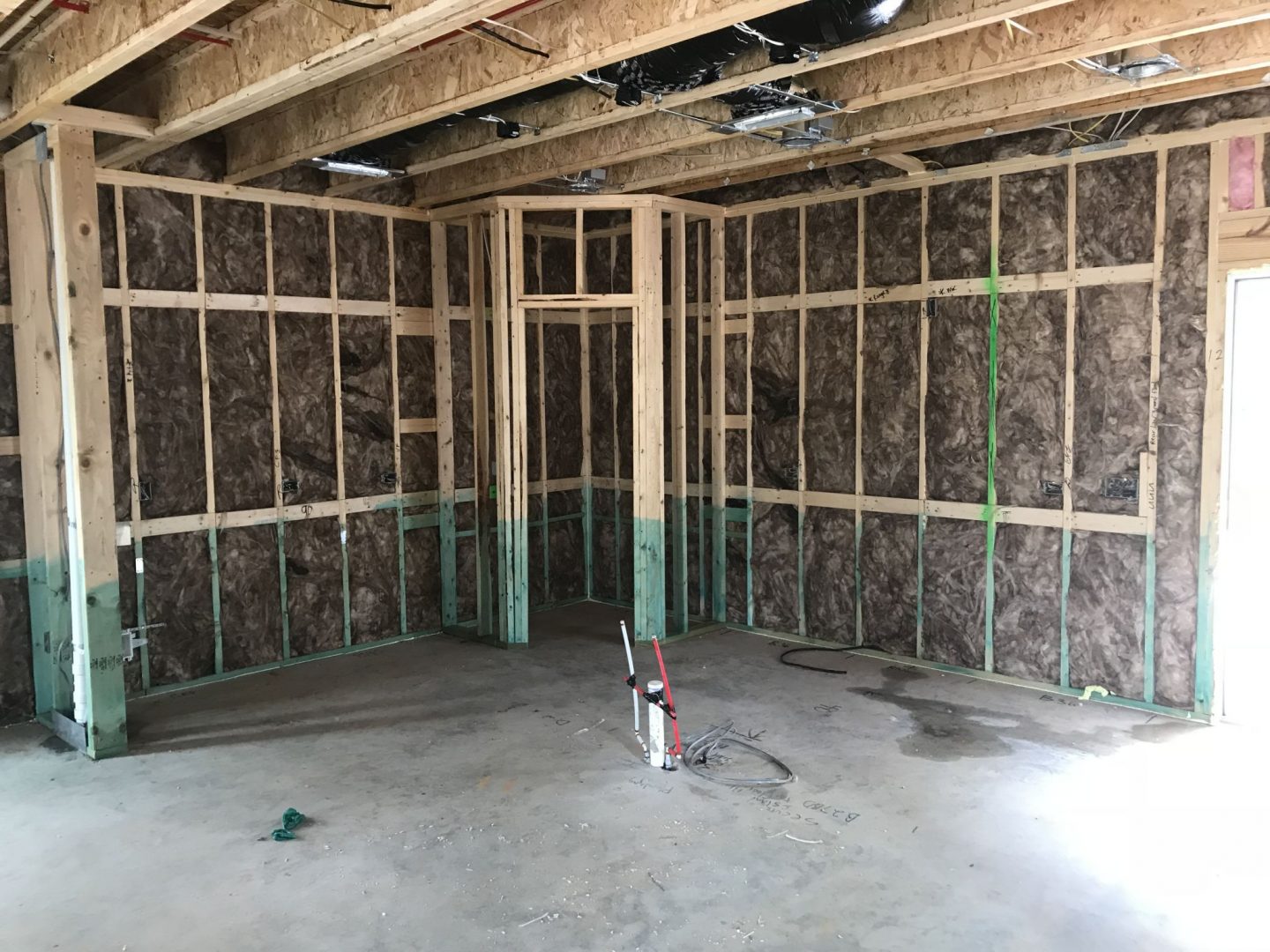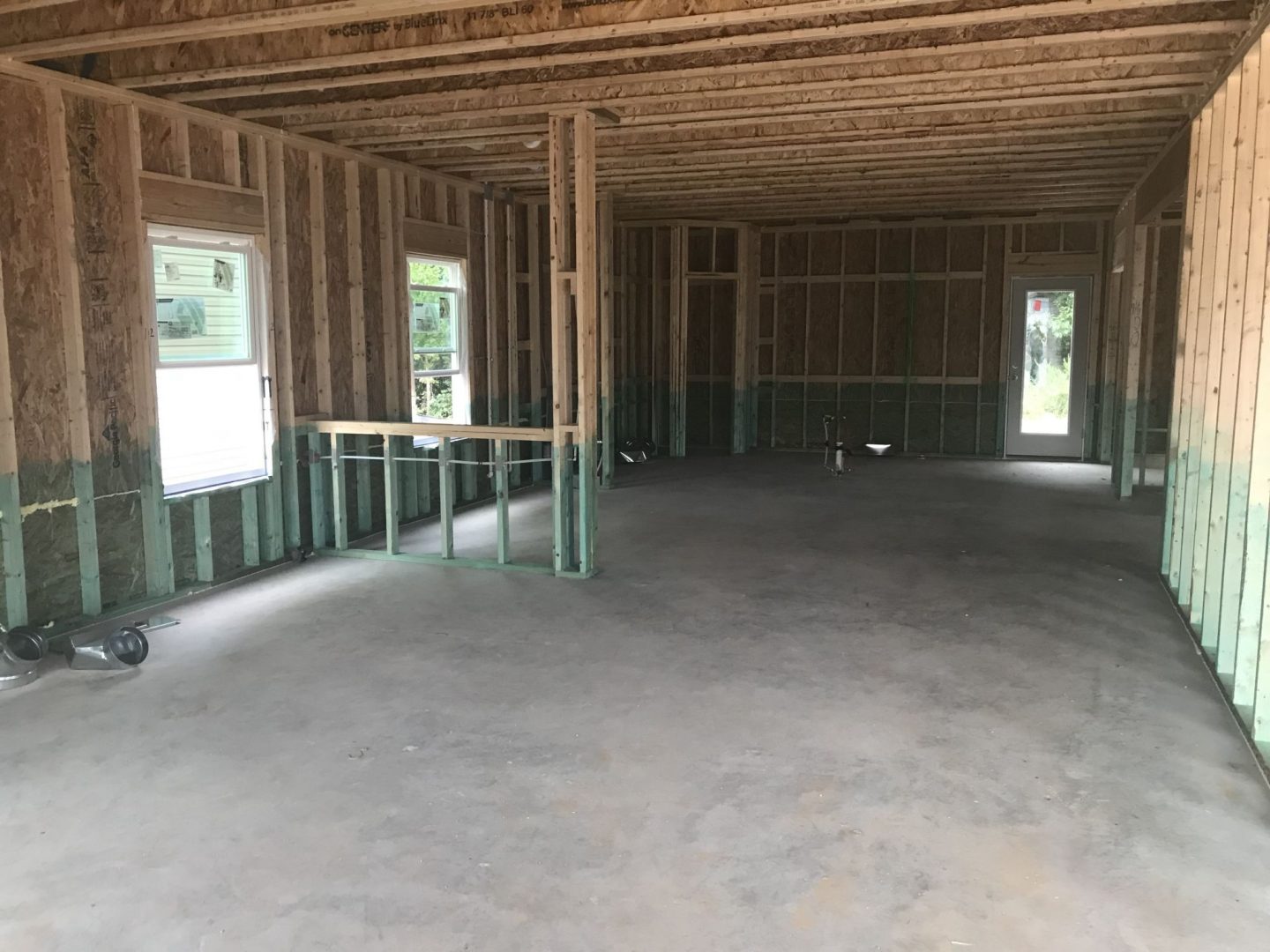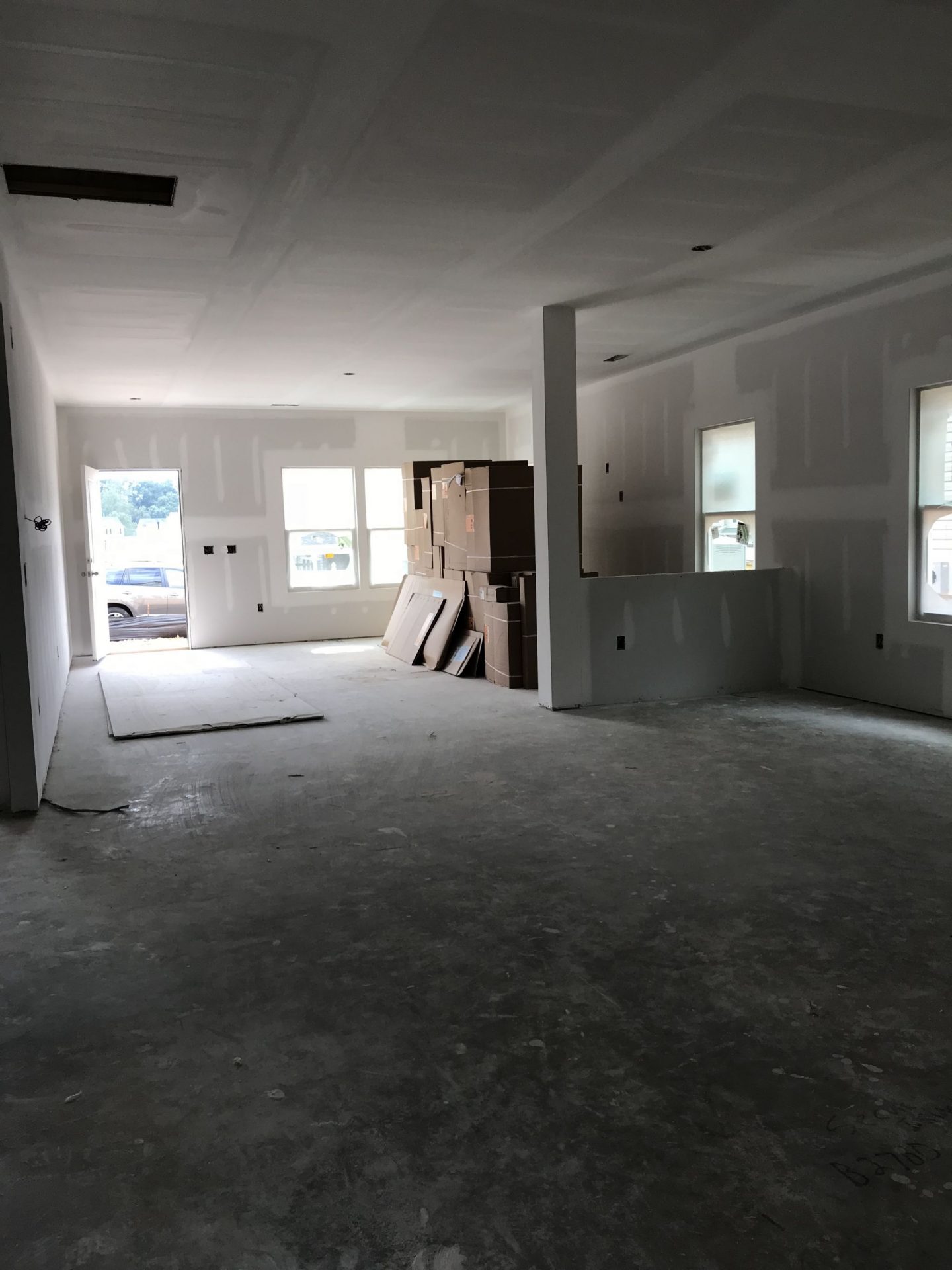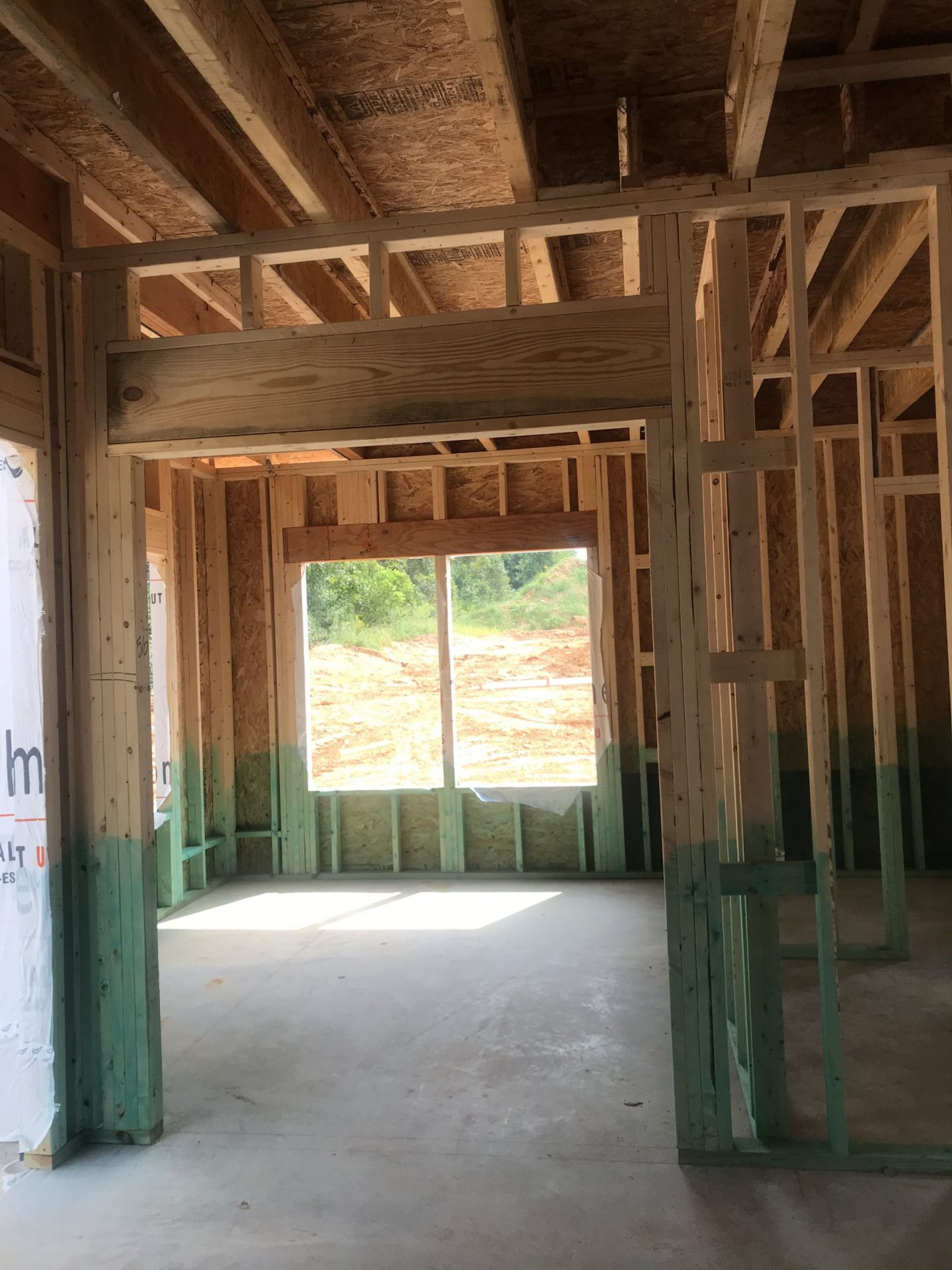 My office!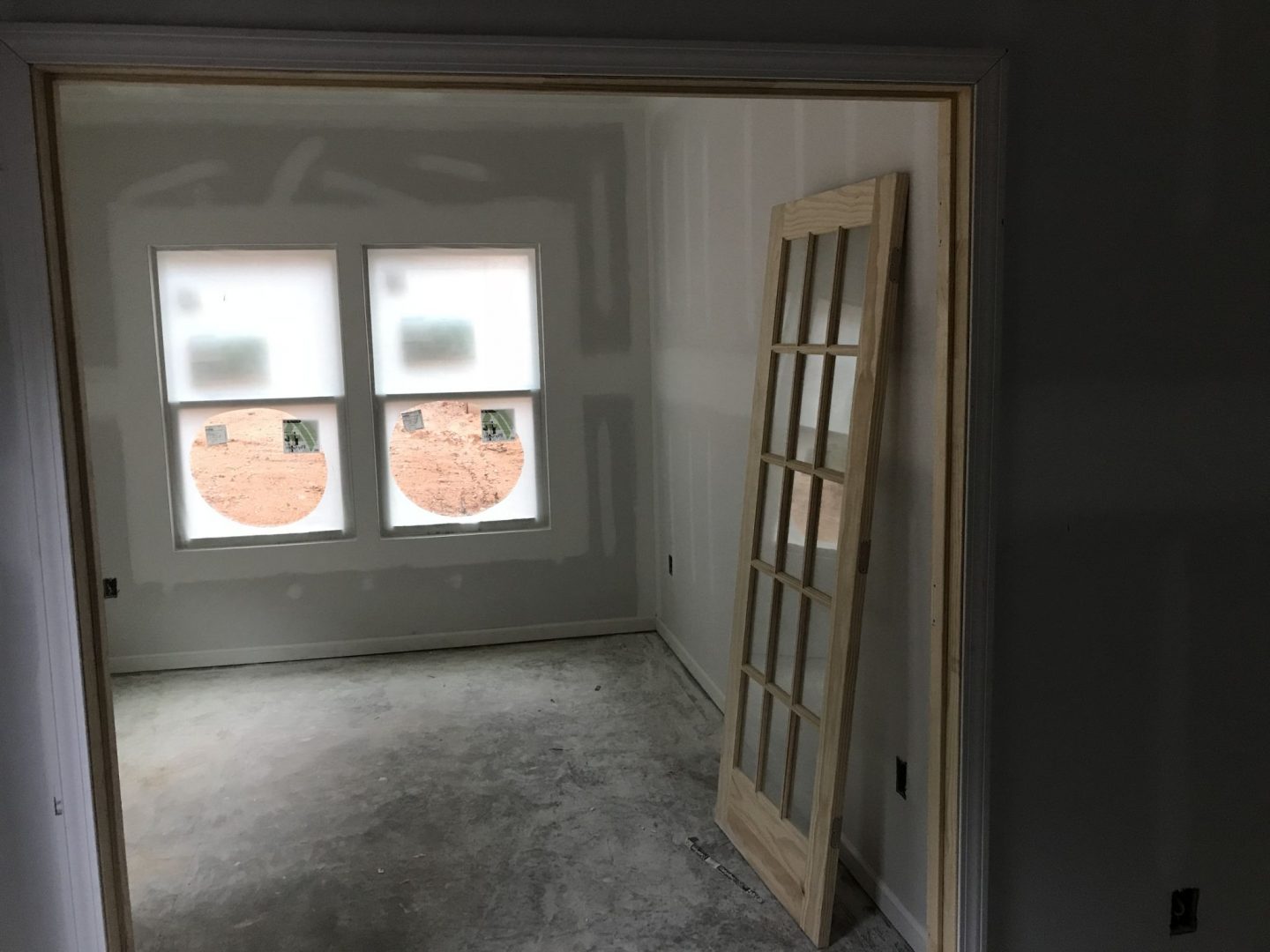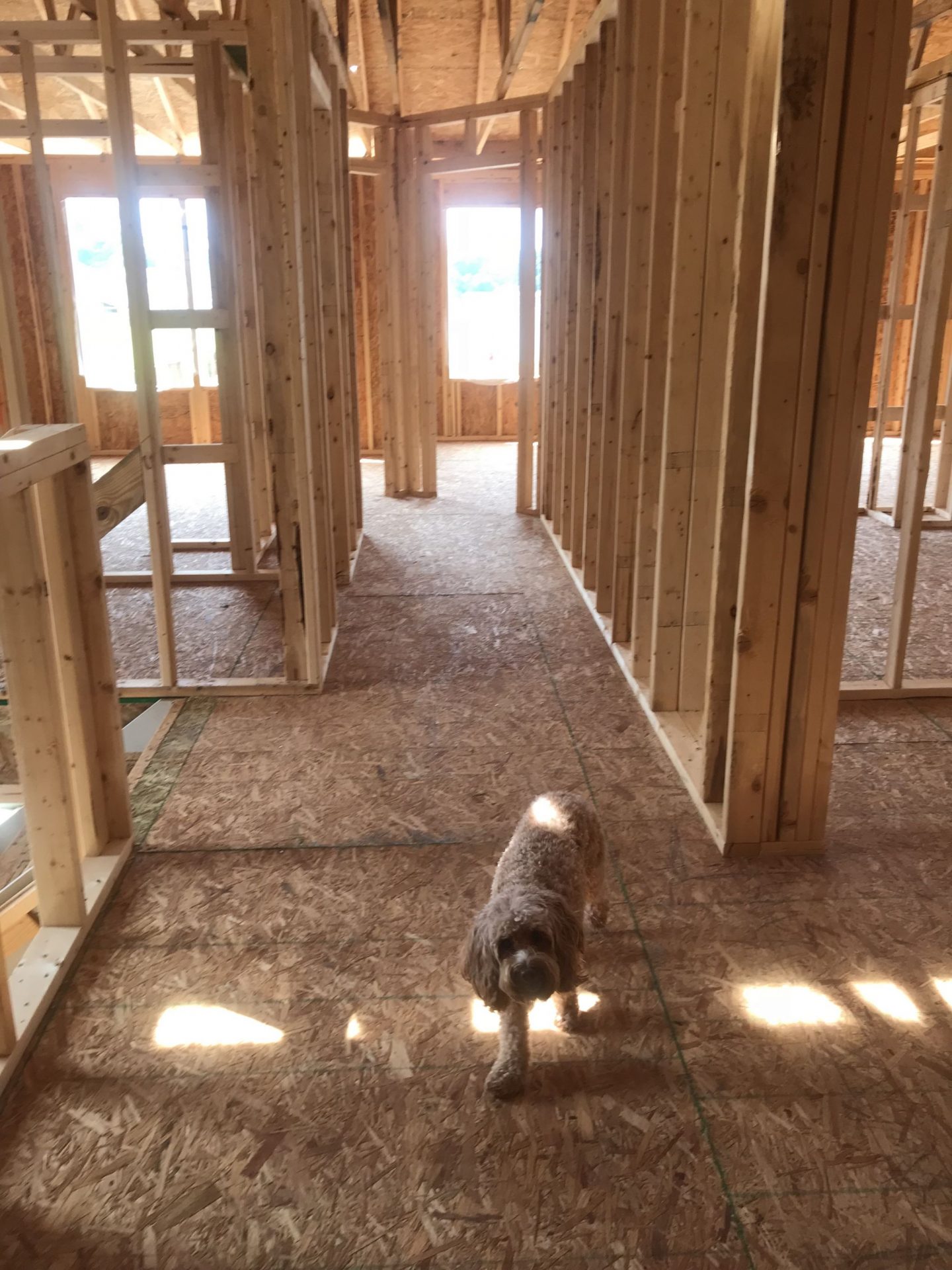 Ruby girl is in the upstairs hallway!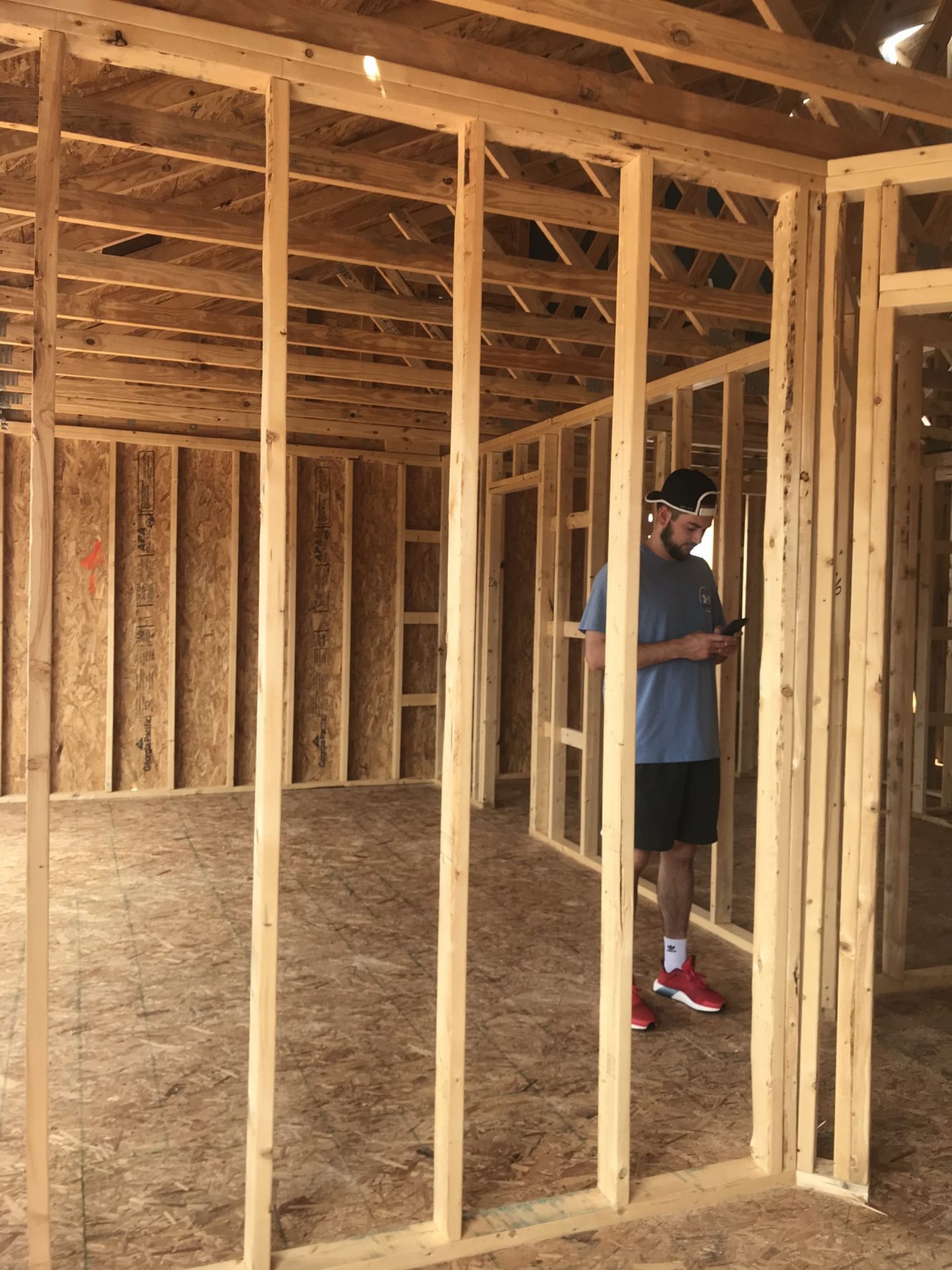 Pat is standing in our Master Bedroom.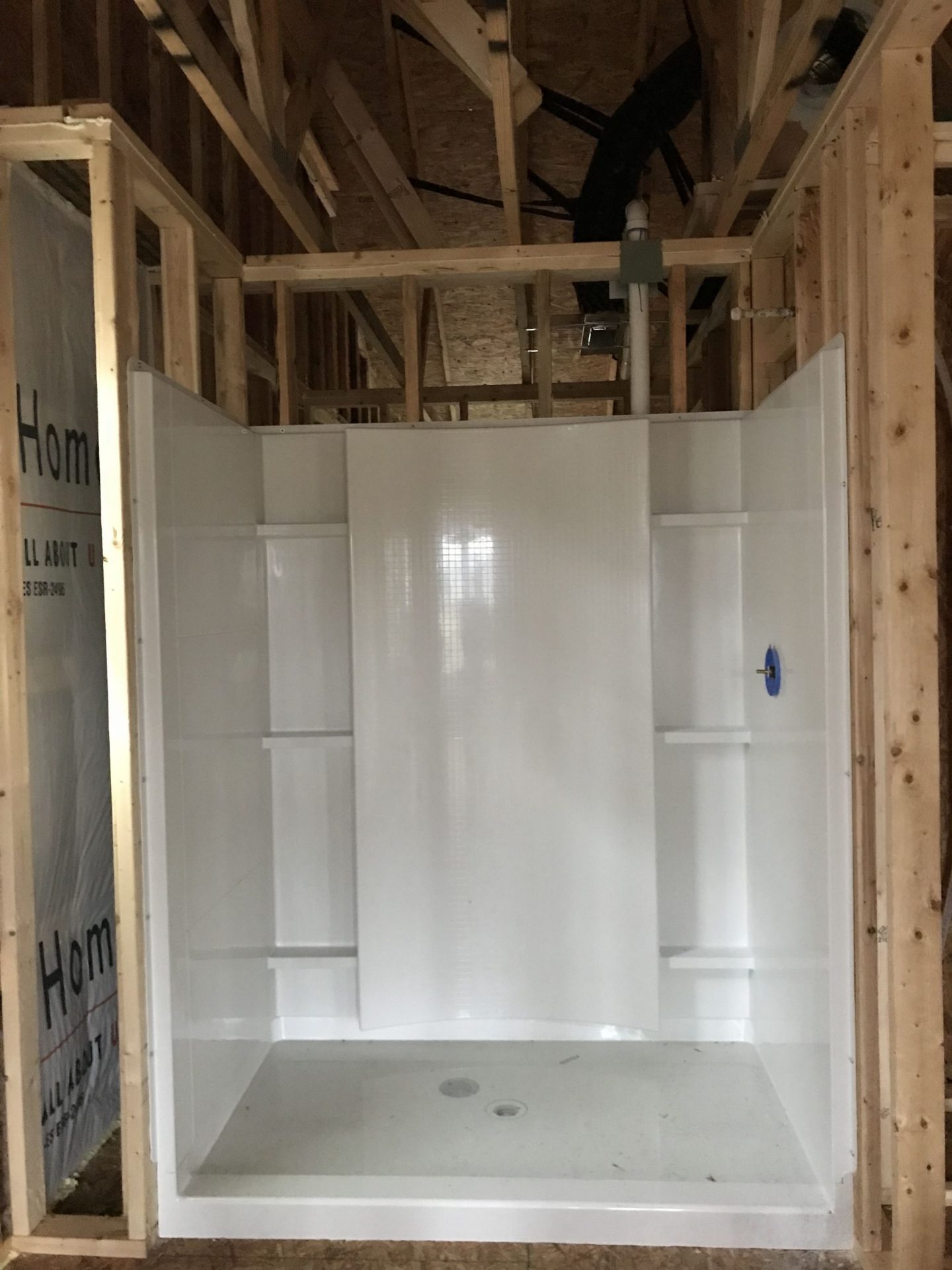 Master Bath shower!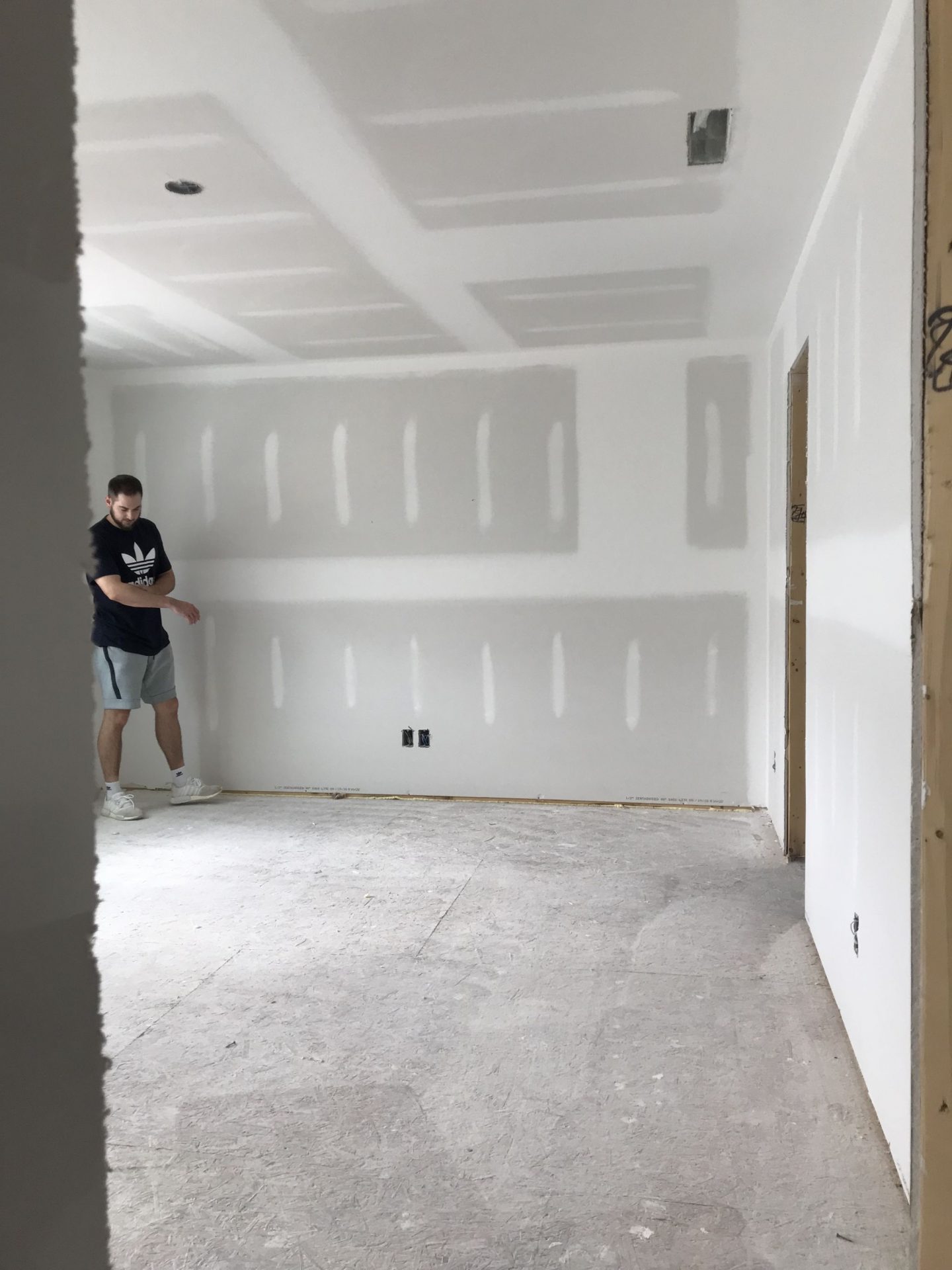 Pat is standing in the master bedroom!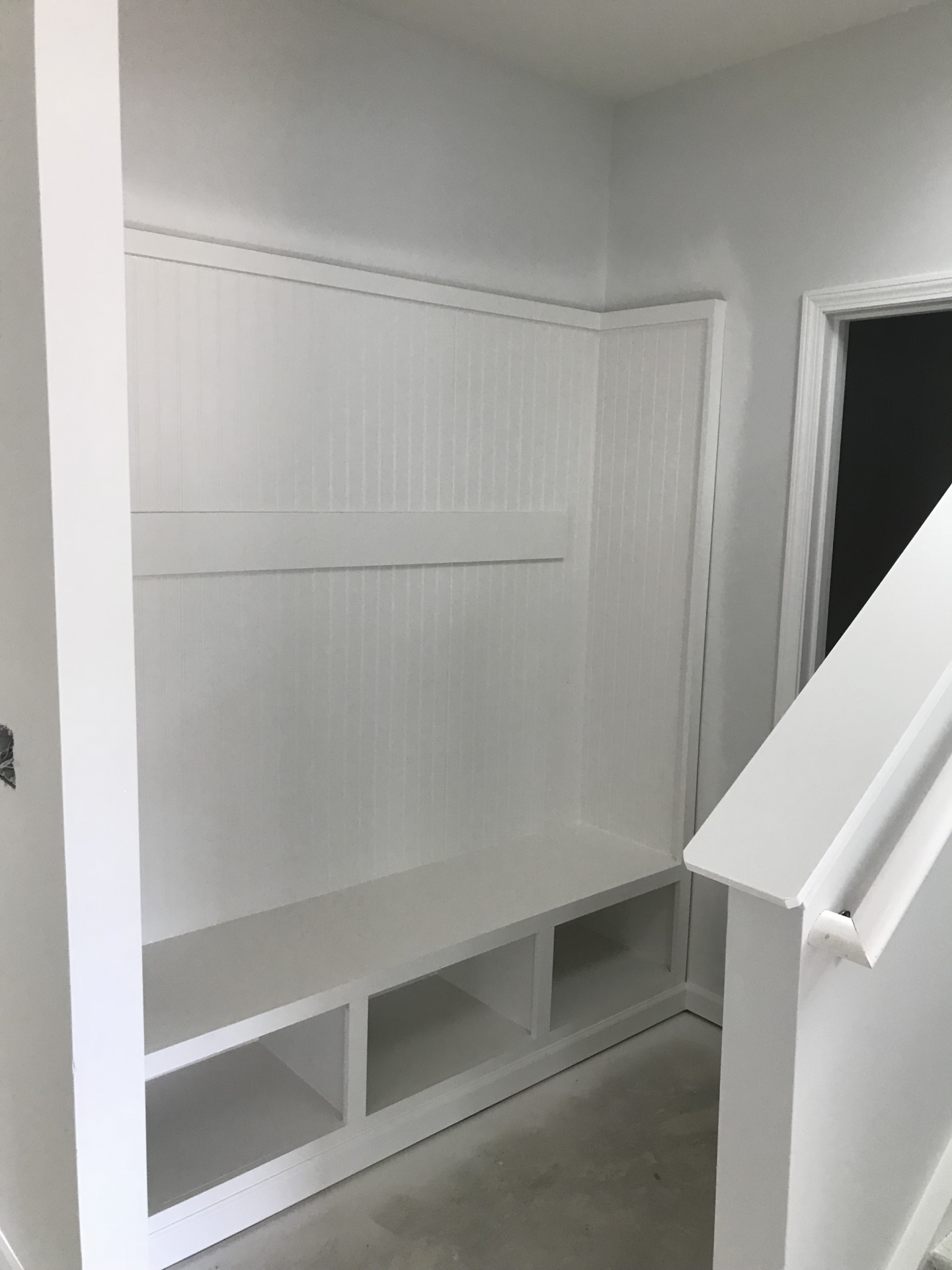 Bench with cubbies- ESSENTIAL for all of Pat's gym crap lol!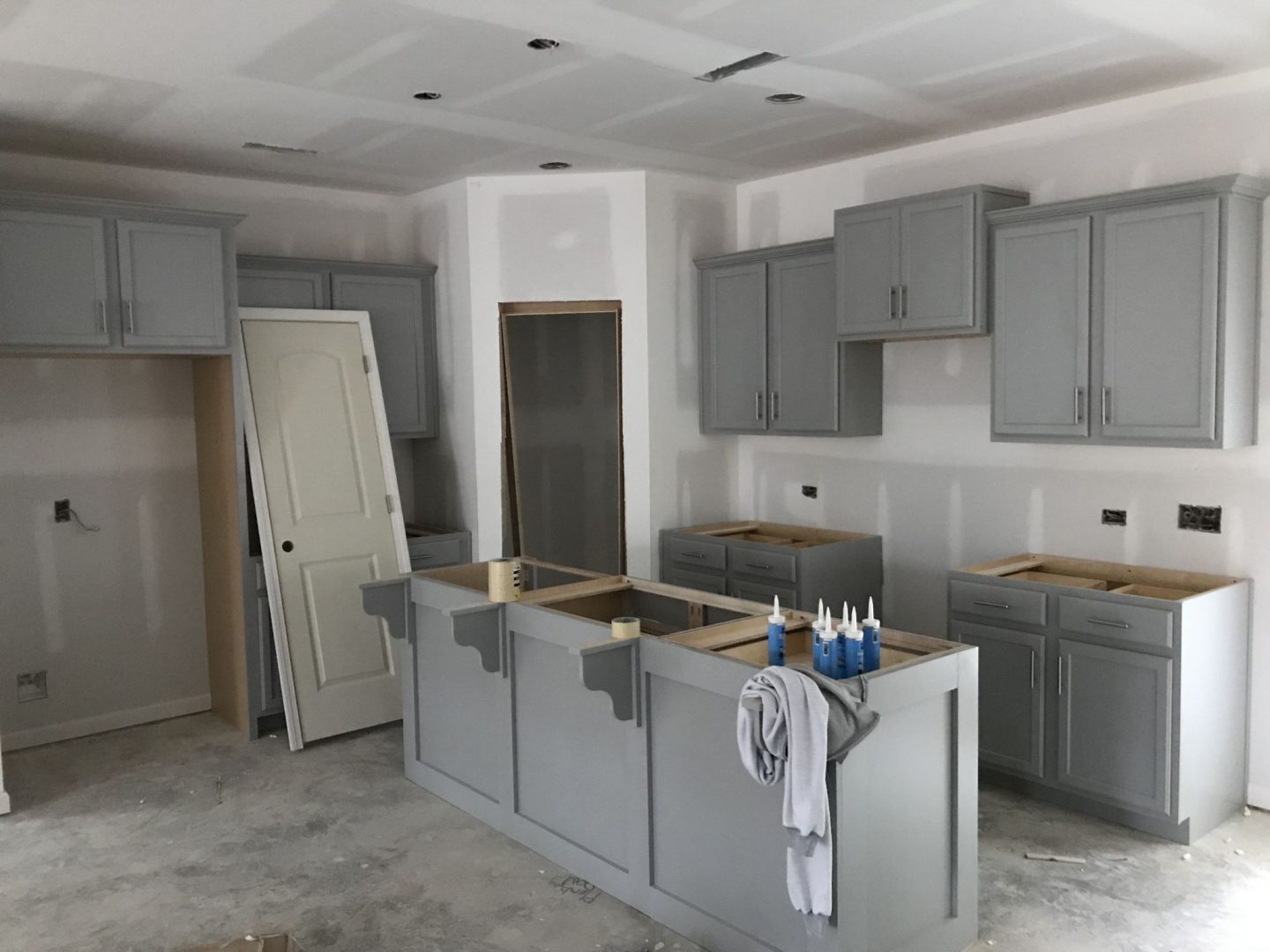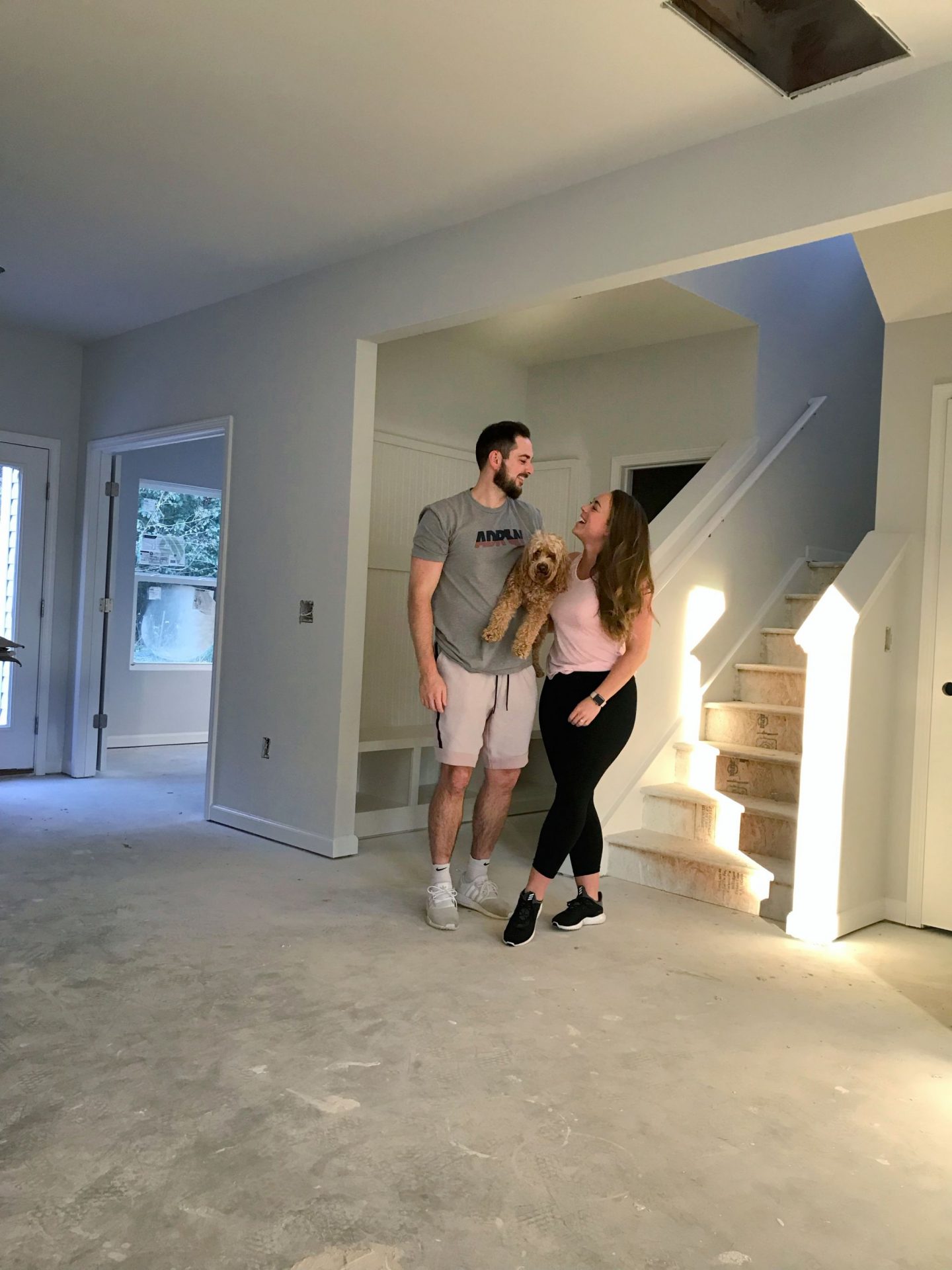 I can't wait to share more with all of you!
Enjoy your weekend!
xx, Brittany Ann