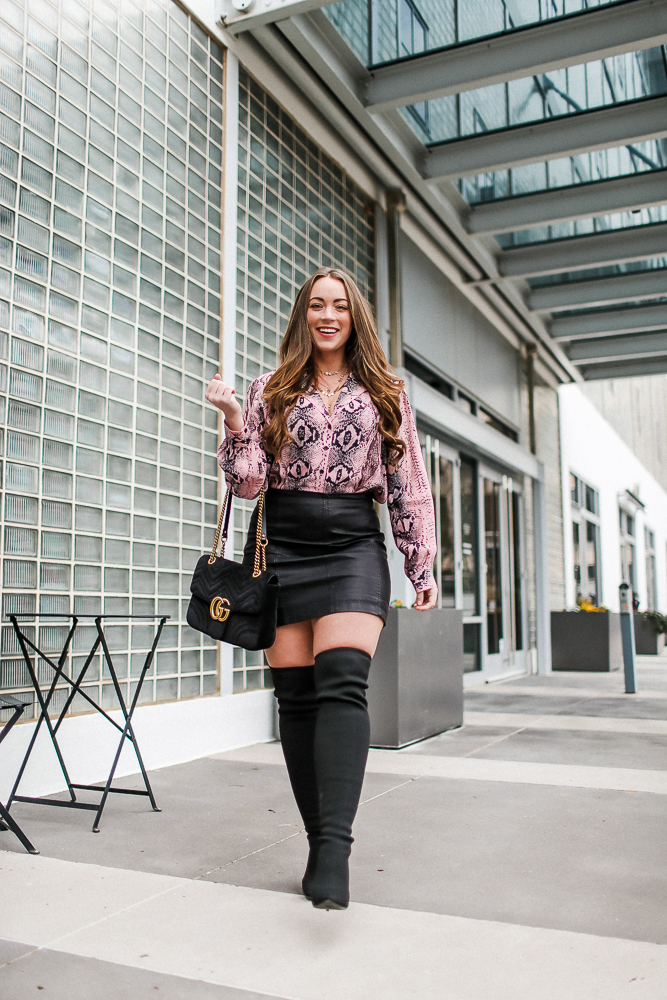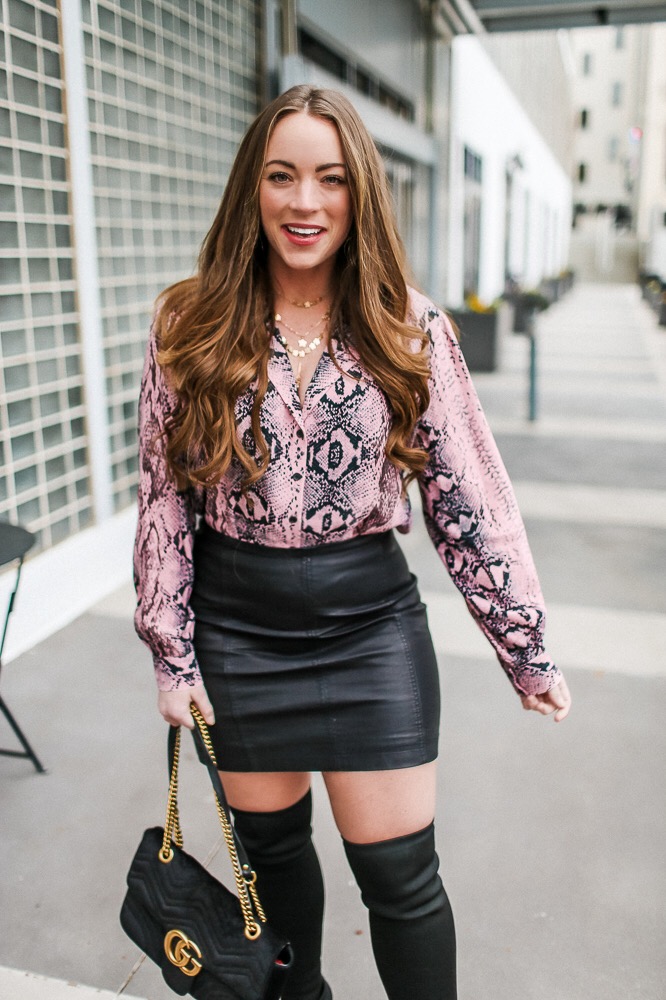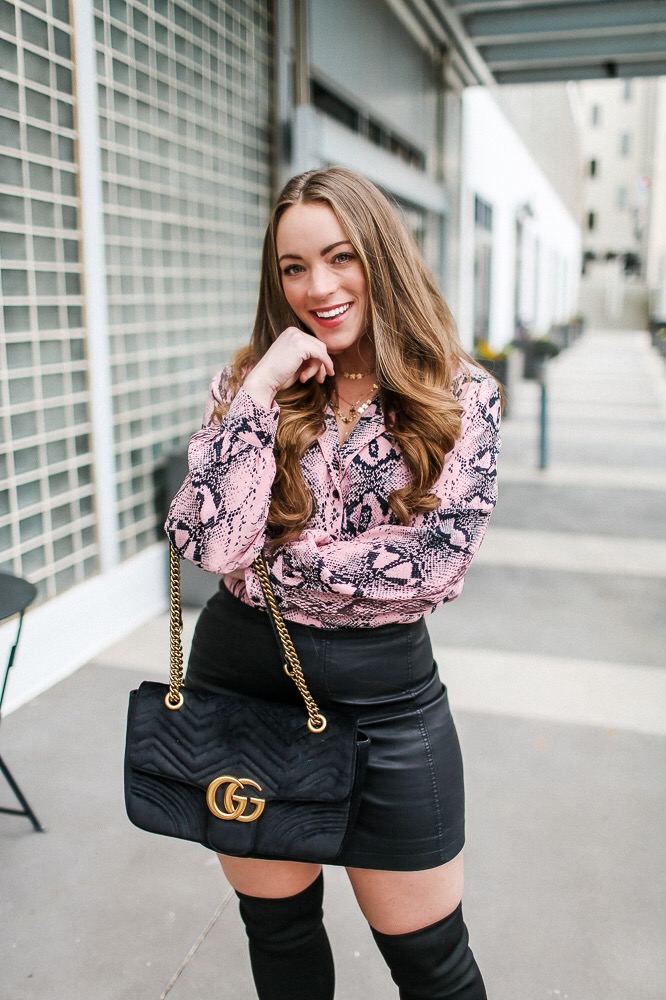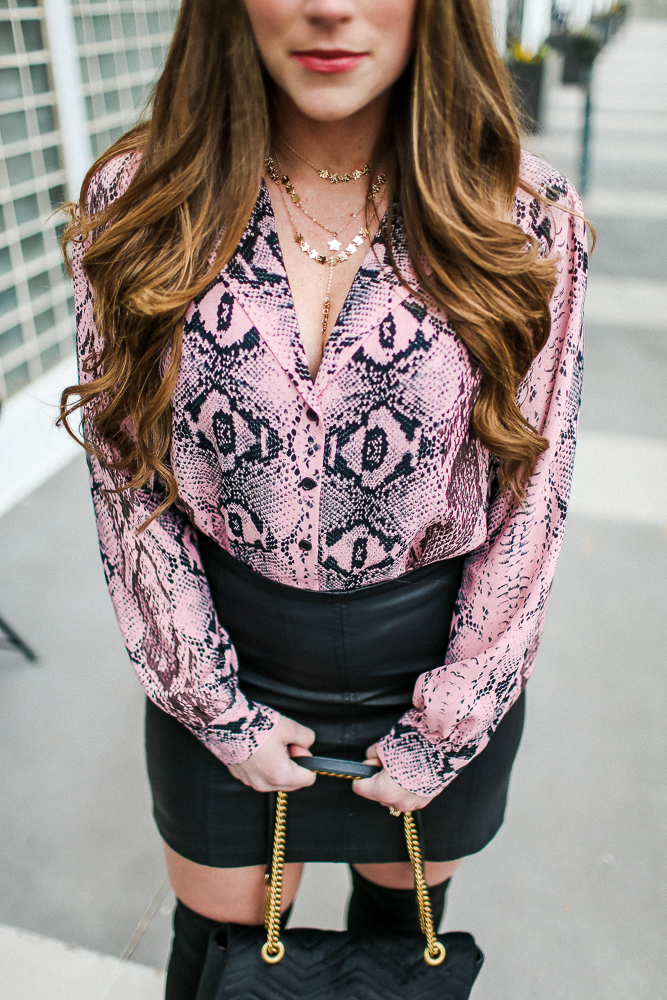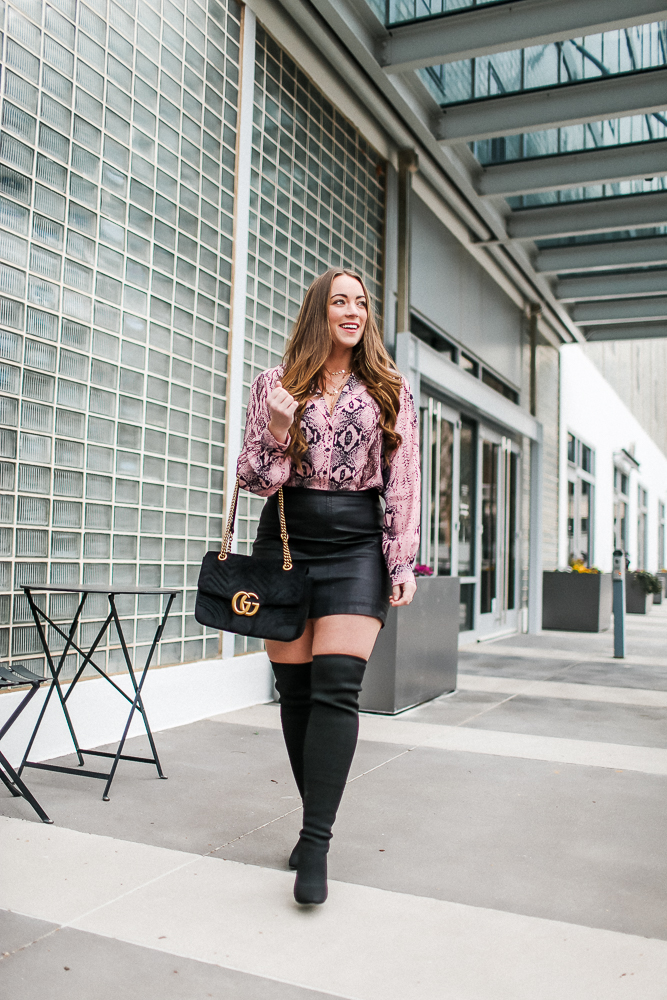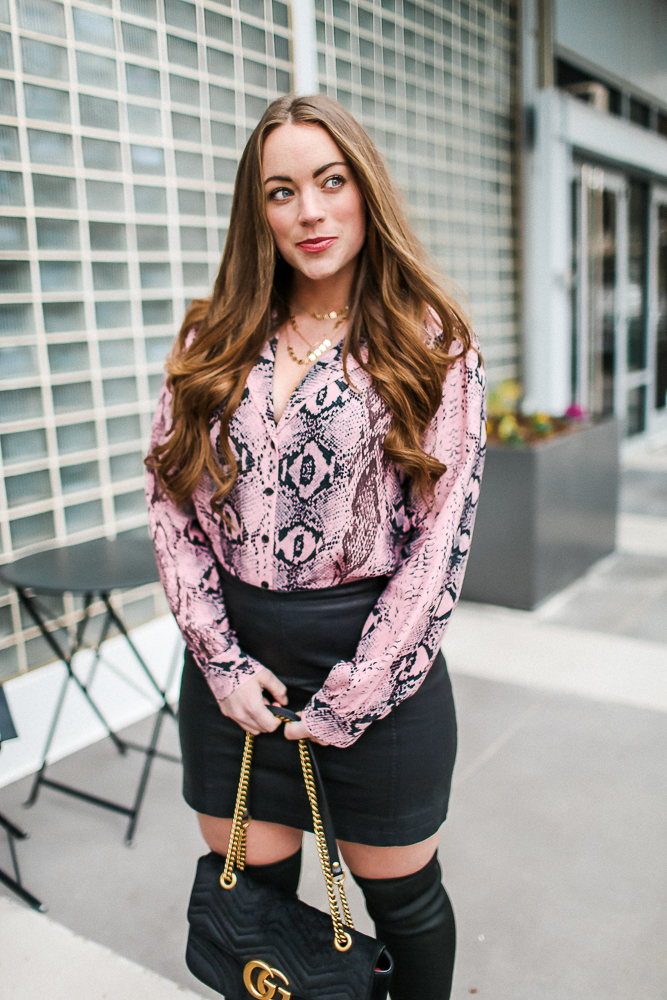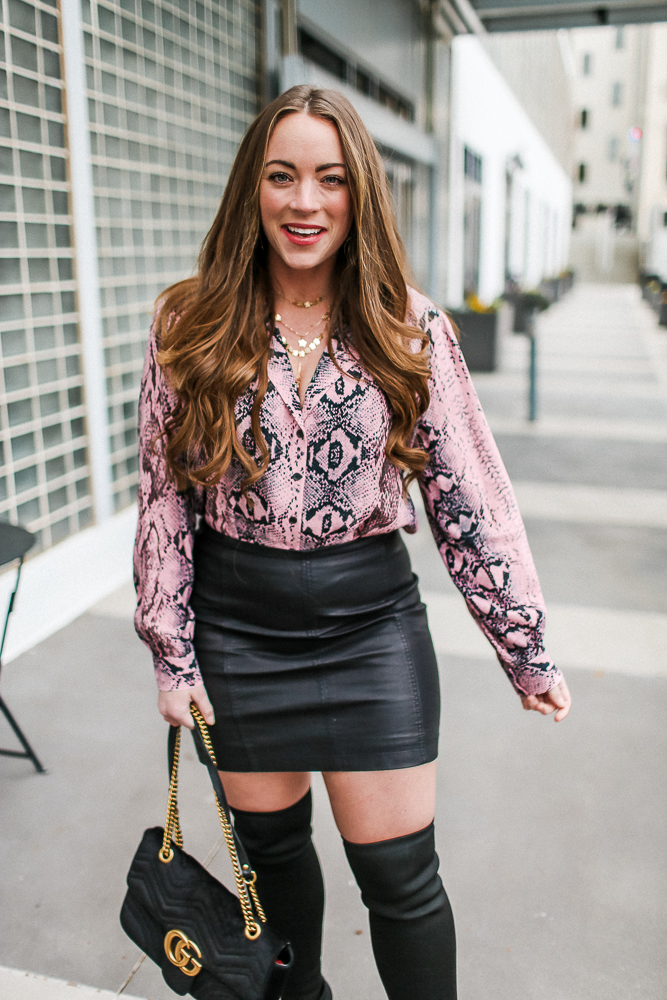 Topshop Snakeskin Blouse // Free People Mini Skirt // OTK Boots // Similar Star Necklace // Gucci Marmont Handbag
Hi everyone & Happy Friday! Ooh and Happy February! It's the WEEKEND! I have been wearing a lot of snakeskin lately and as soon as I saw this Topshop snakeskin blouse- I knew I had to have it! I love that it's in this blush pink color- makes it a little less aggressive and more feminine hahah! However that works with it being a snakeskin blouse! I feel you either love the snakeskin trend or it's not for you. Am I right? These blouse by Topshop are awesome though. If you have to wear blouses to an office everyday, you should give them a try. They have a million different prints here, I wear the size 8 (6-8) by the way! I love that these blouses are super edgy and cool and can transition to wearing on the weekends with jeans and booties!
If this look is a bit "too much" for you, check out this post where I wear something similar but it is a little more basic!
I am SO excited for this weekend! I have been counting down! My parents and one of my sisters are coming down to stay at the house. Pat and I have a small list we need help with and my Dad can build or fix anything so he's the one for the job(s)! I promise I'll share more with you guys soon! We have been waiting on furniture to arrive and I need a few more things (like a coffee table, dining chairs, lamps) kind of important things lol! We make food and don't have chairs to sit at our dining table so we go to the couch and we don't have end tables to put drinks down lol. It's kind of a mess but oh well! I know it takes time to build a home and furnish rooms and such! I will share more though, I promise!
Thanks for reading! Love you guys!
xx, Brittany Ann
Shop the Post: