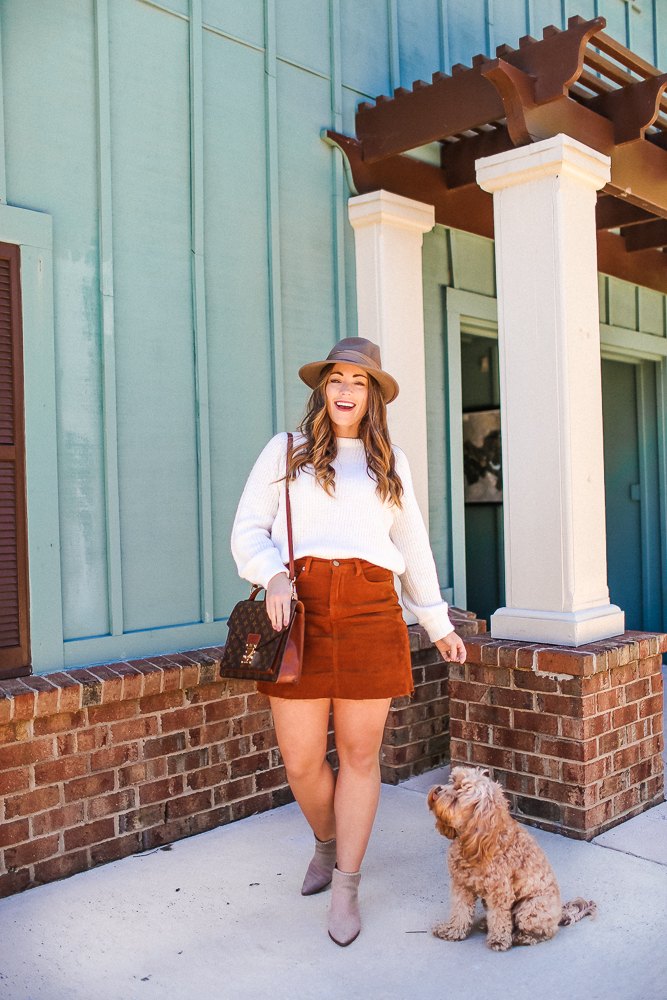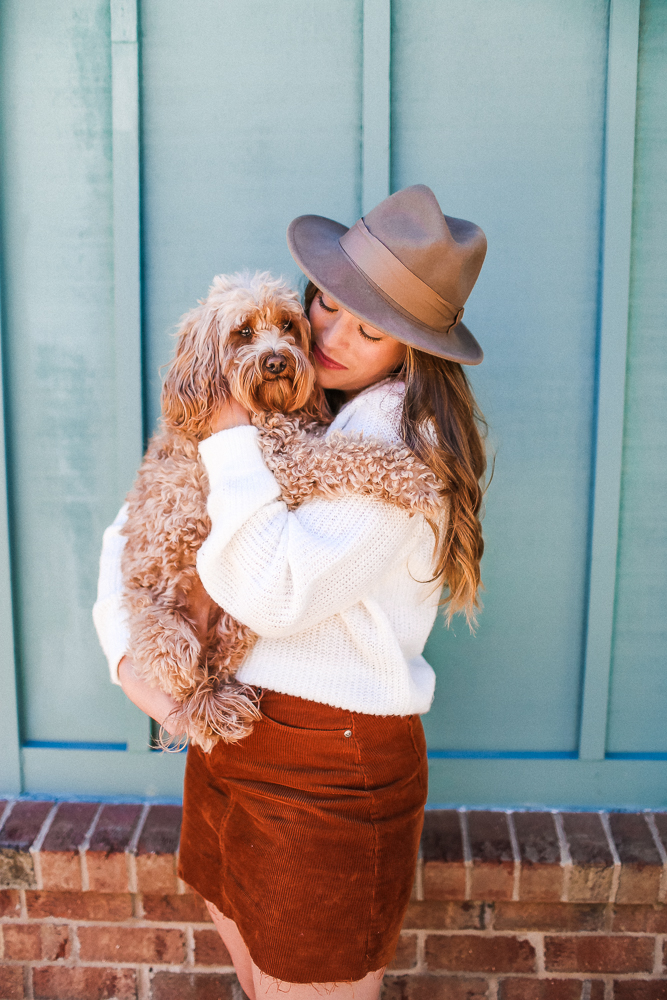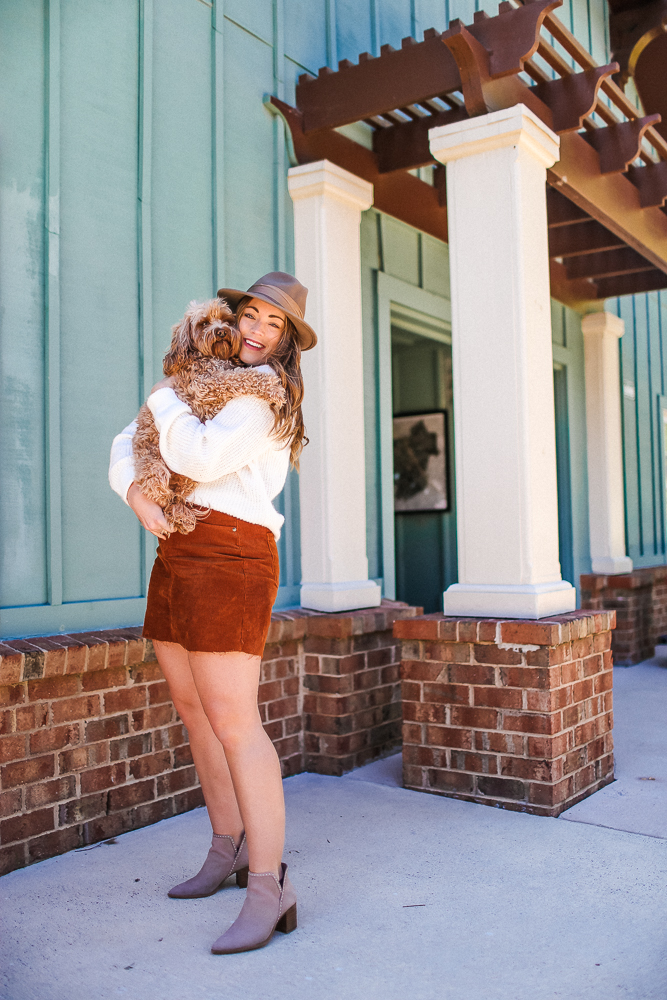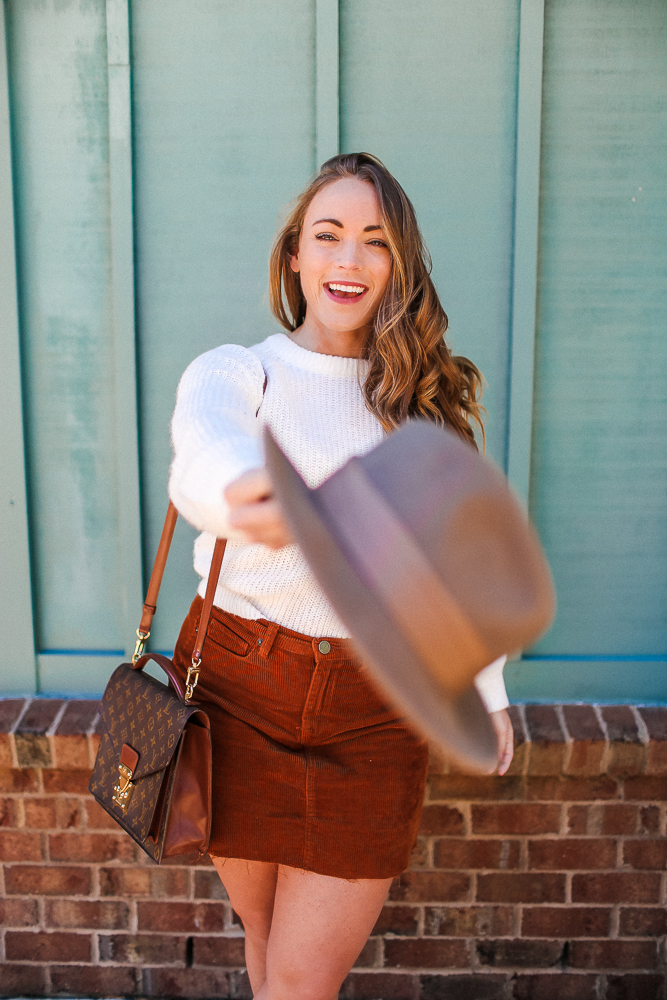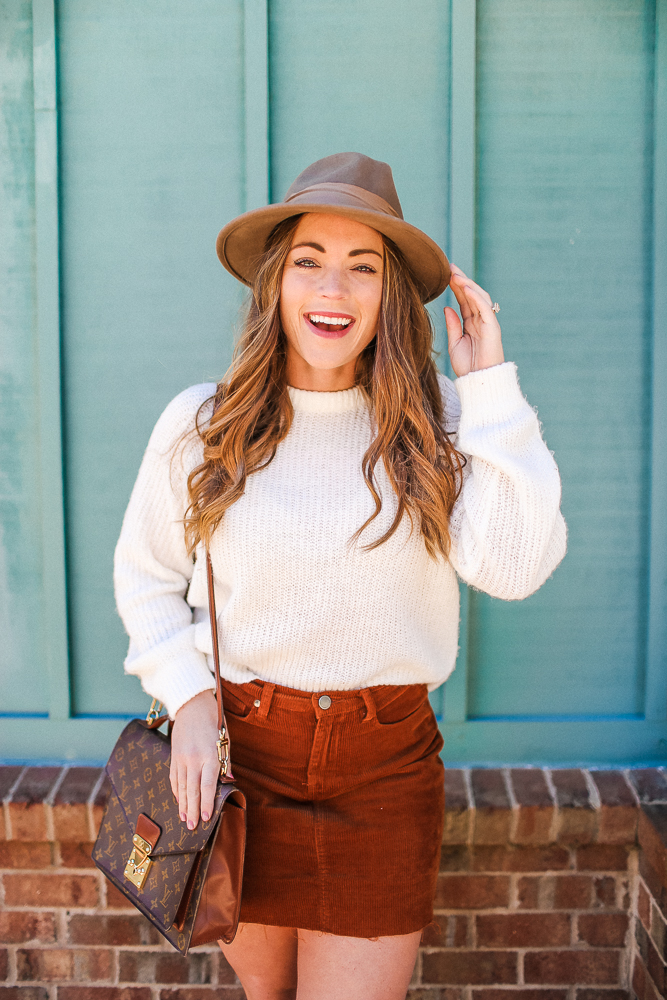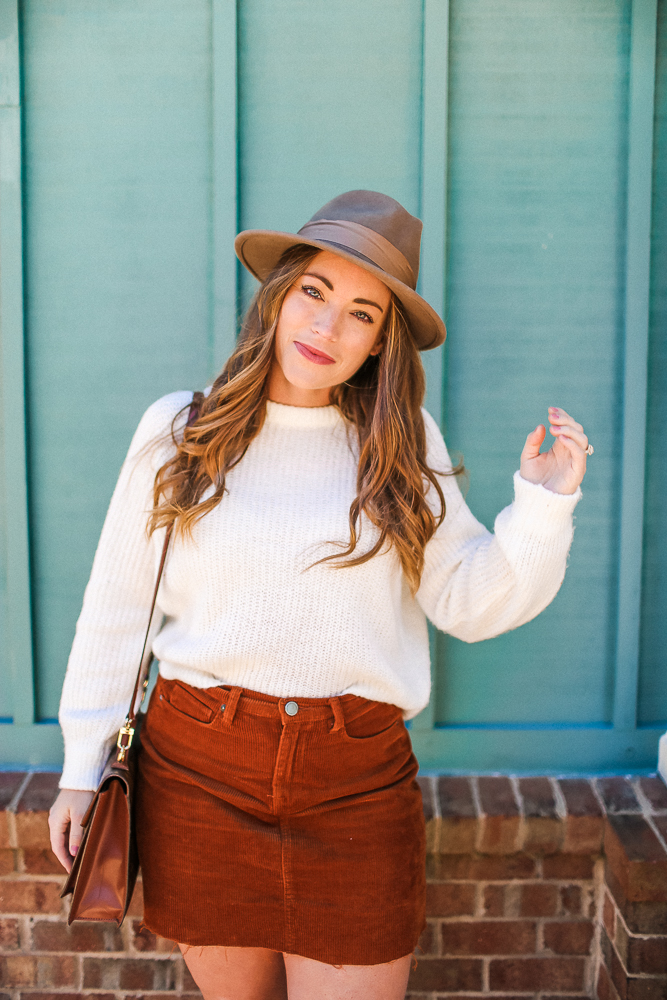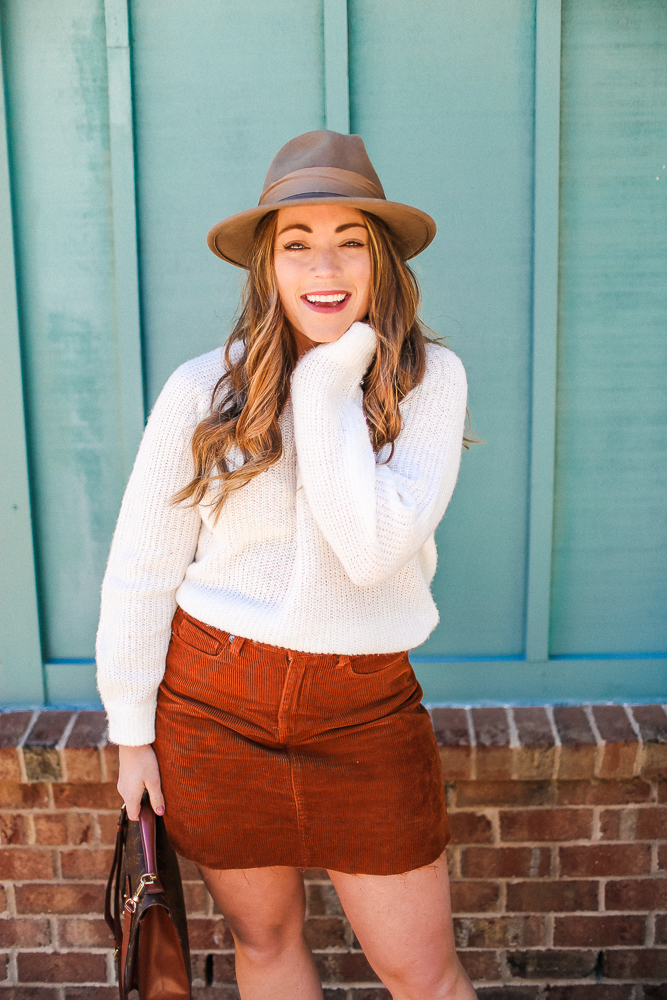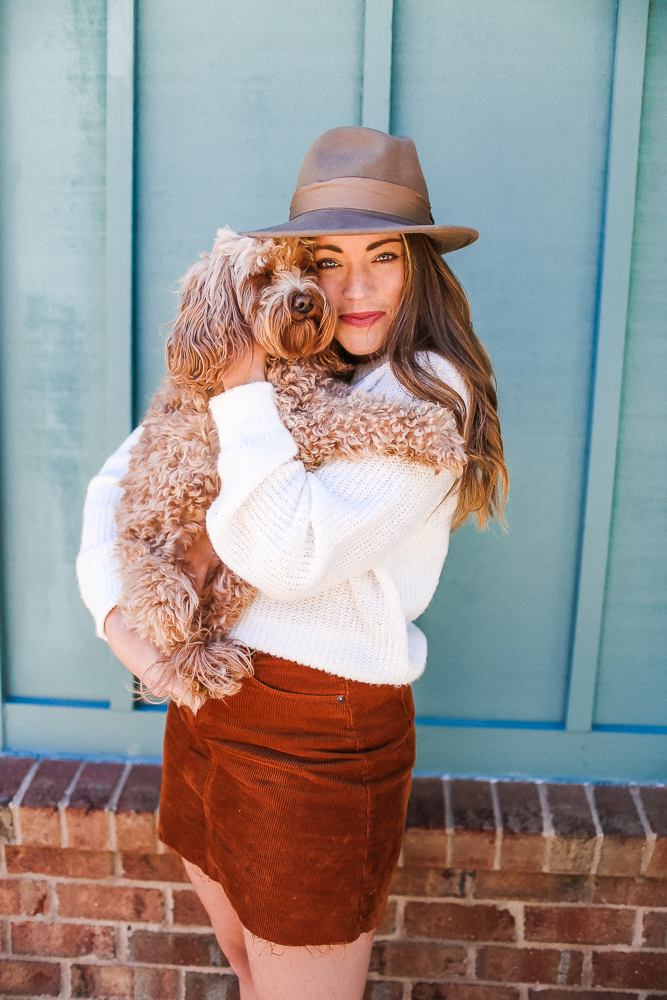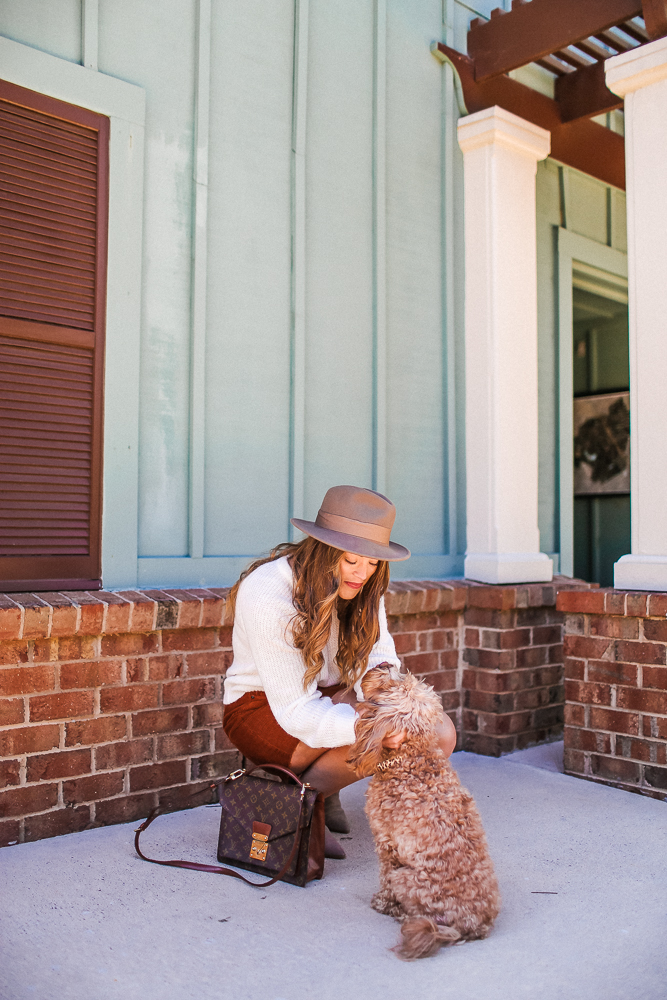 Ribbed Sweater // BlankNYC Corduroy Skirt // Louis Vuitton Monceau // Sole Society Booties (ON SALE!) // Similar Hat
Hey guys! It was a super busy but productive weekend! Sorry for missing Monday's post but I'll be bringing your lots of sale info and Black Friday picks later this week! Be sure to check here for all sale must have items & to keep up with my instagram stories all day Friday and through the weekend! It's that time to knock out your Christmas list!
I want to first let all of you know that these booties are on major sale! Major sale meaning 50% off! They come in taupe (what I am wearing), tornado brown and black. They are literally so comfortable, I always love a good pair of shoes I can wear all day long after immediately receiving. I didn't get a single blister from these booties! That's a huge win in my book! Now for my sweater…it's 50% off making it a whopping $12.50. Say what?! We are in Sales season everyone, grab things while you can! I really love this sweater for throwing on with an outfit such as the above. It goes with everything and is comfortable. Will it hold up for years to come? Doubtful- but you can't beat the price and I seem to always get things on my white sweaters so….again…a win in my book! This sweater also comes in red, taupe and mustard.
I want to express how thankful I am for each and everyone of you, for coming to my blog and reading what I have to say. It means the world to me:-)
If you are traveling for the holidays, have a safe trip going wherever you may be off to. I hope all of you enjoy your Thanksgiving!
xx, Brittany Ann
Shop the Post: