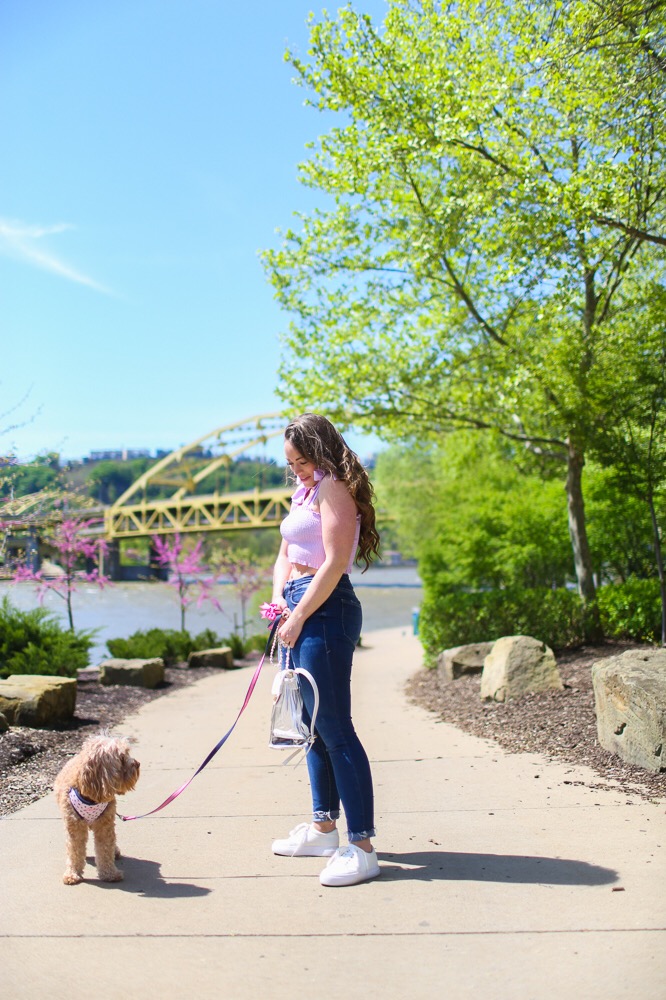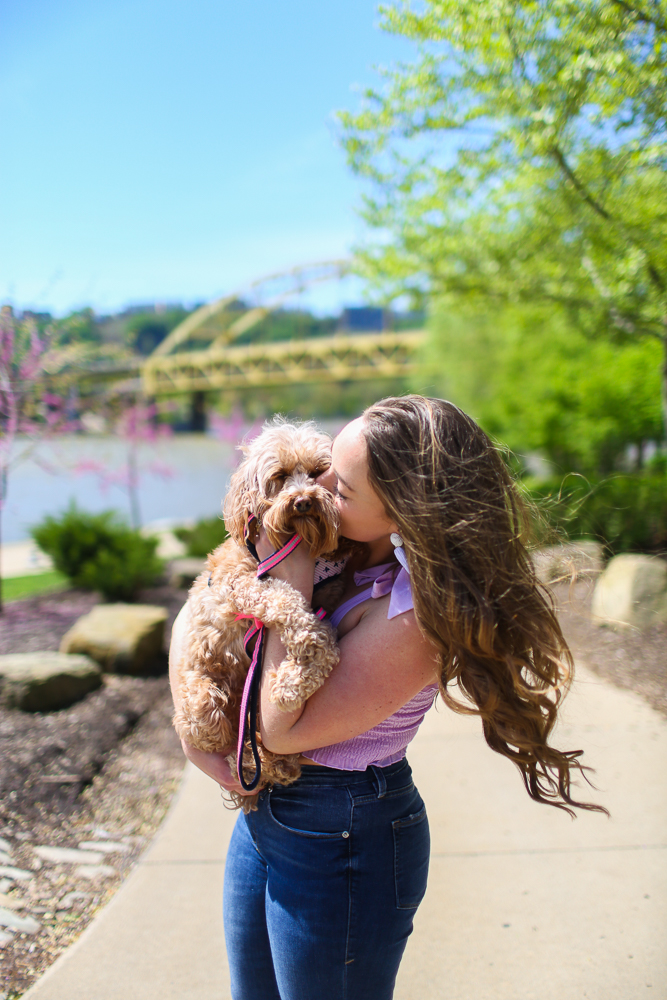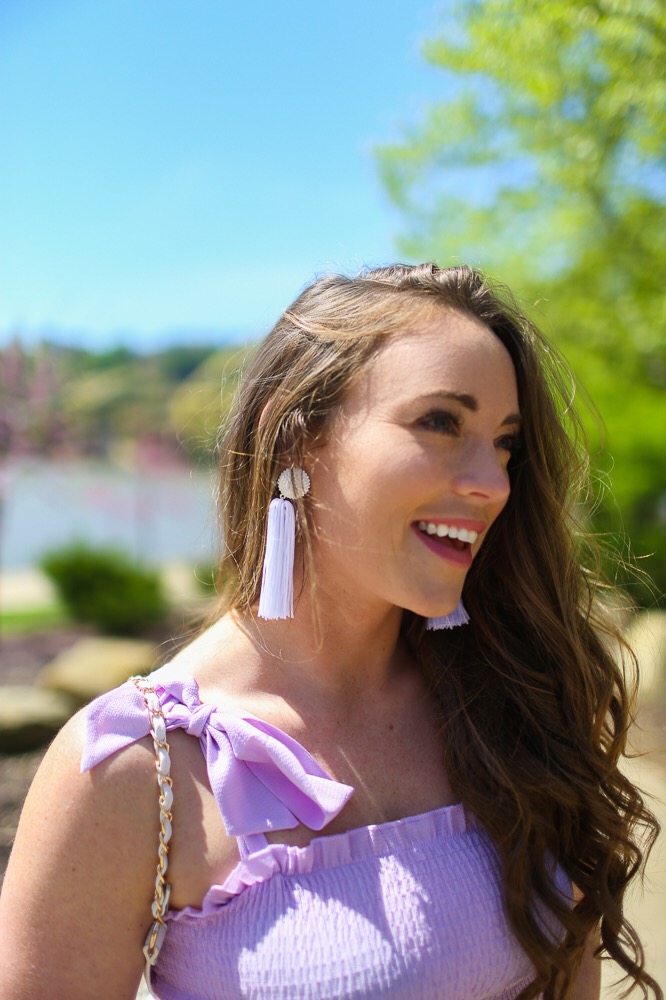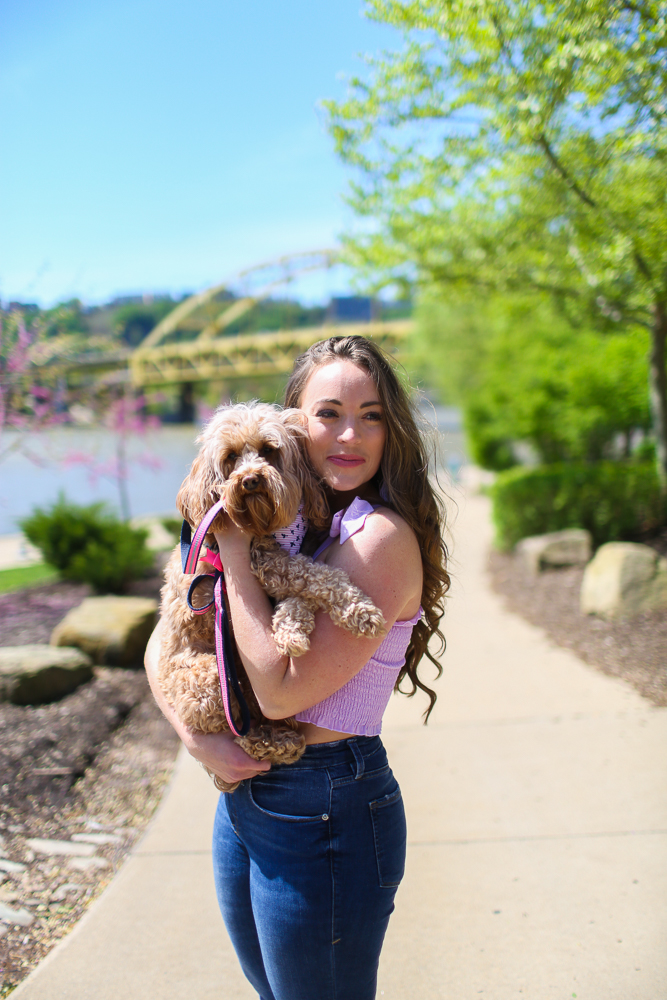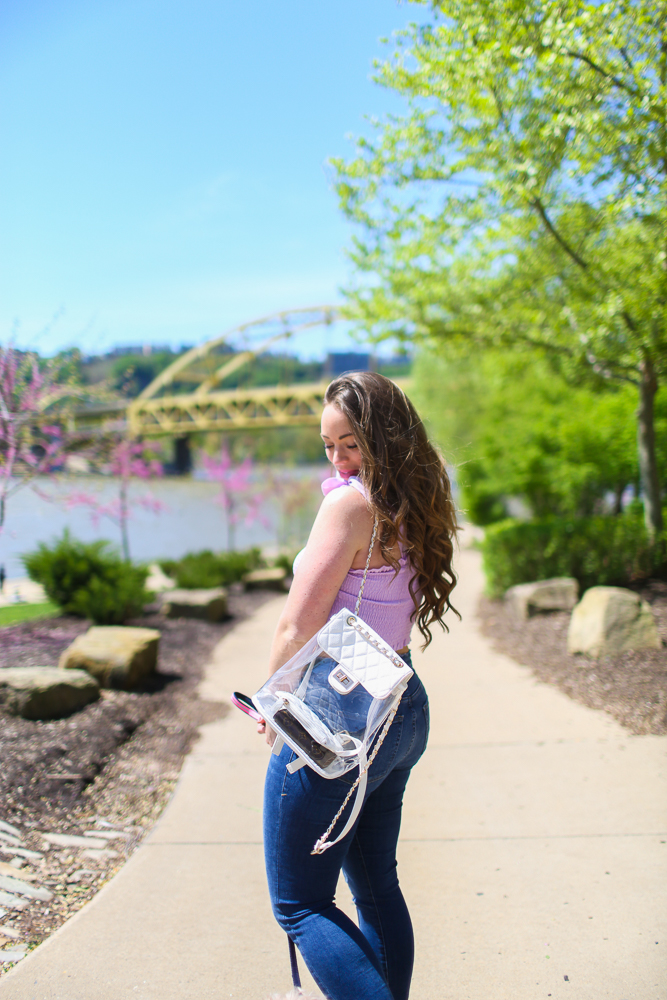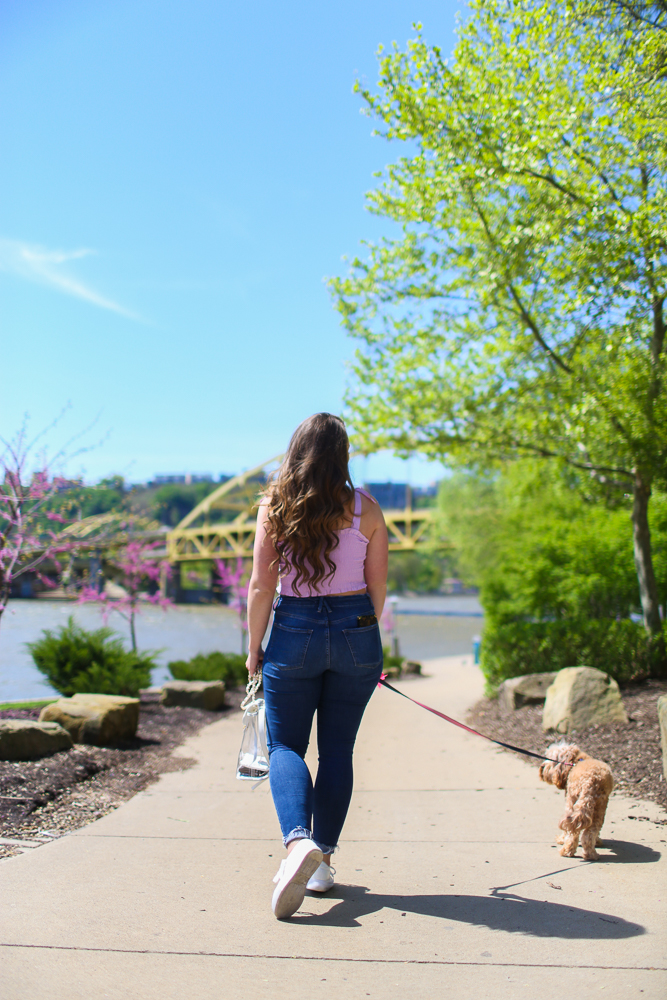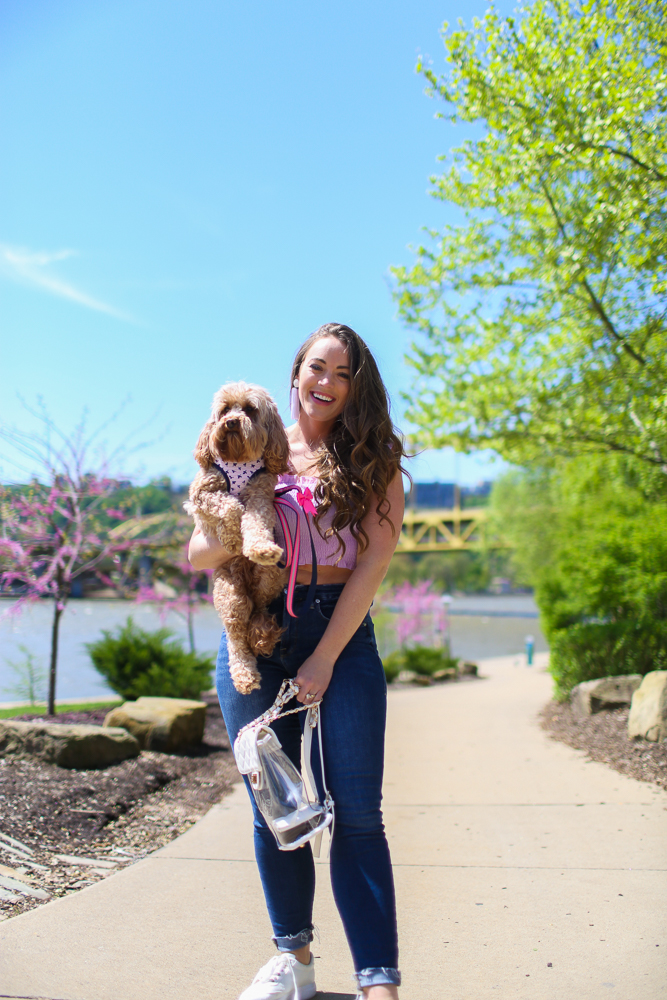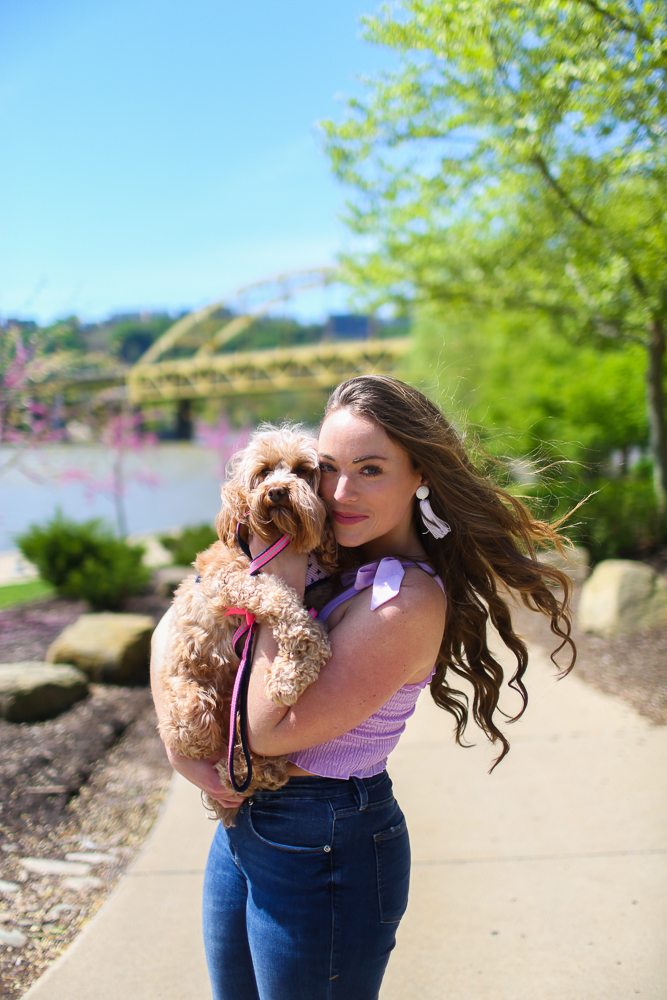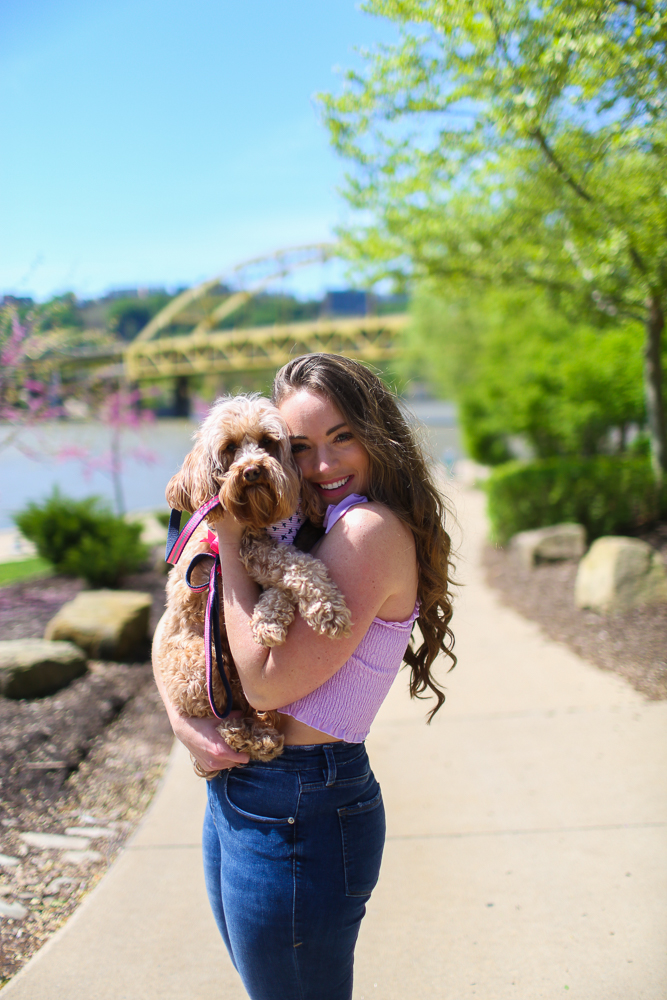 Smocked Crop Tank Tie Top // Good American High Waisted Jeans // White Statement Earrings // Similar White Sneakers // White Clear Backpack
It's the weekend and I am off to Nashville for one of my best friend's bachelorette party! It's going to be a quick weekend- arriving early evening tonight and leaving early Sunday! I have never been to Nashville so I am excited to see whatever I can while I am here! Brianna (the bride) and I went to school together. This whole weekend is filled with all of our best friends coming in from all over: NYC, Dallas, Pittsburgh, Columbus and so on! I literally can not wait!
These photos were taken last weekend when I was home in Pittsburgh for a bridal shower! Pittsburgh is known for its yellow gold bridges, you can see one in the distance in the last photo of Ruby & I. It's always good to be home, but as I always say- the weather is never amazing!
This spring lavender tie top is literally $13 AND comes in about 15 colors. It's an Amazon Prime find, always love that I can find super cute and affordable items from them and get it to my door in two days. I order a lot from them and to be honest, most gets sent back. Sizing is tough and sometimes items are not as pictured, but that's why you guys have me! I'll order and find the good stuff and then share it here and on my instagram for you guys! I am wearing a size medium for reference, runs true to size!

Lavender is a super trendy color for Spring. I love it's soft, pretty tone and I think it looks good on every skin tone! If you remember, I wore a floral maxi dress in this color here on my blog not too long ago!
Thank you for stopping by,
Brittany Ann
Shop the Post: