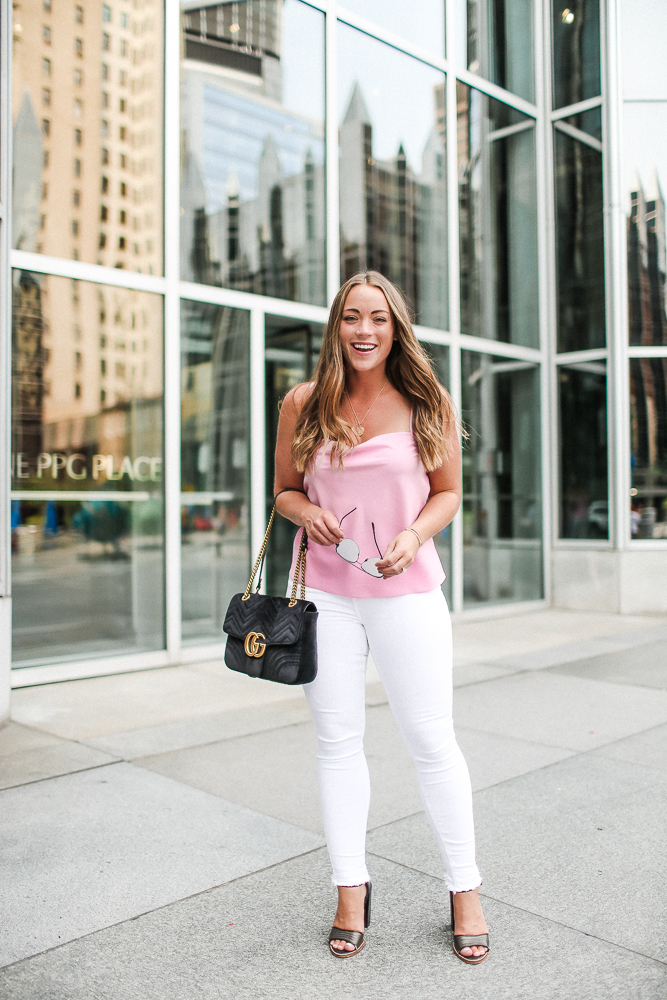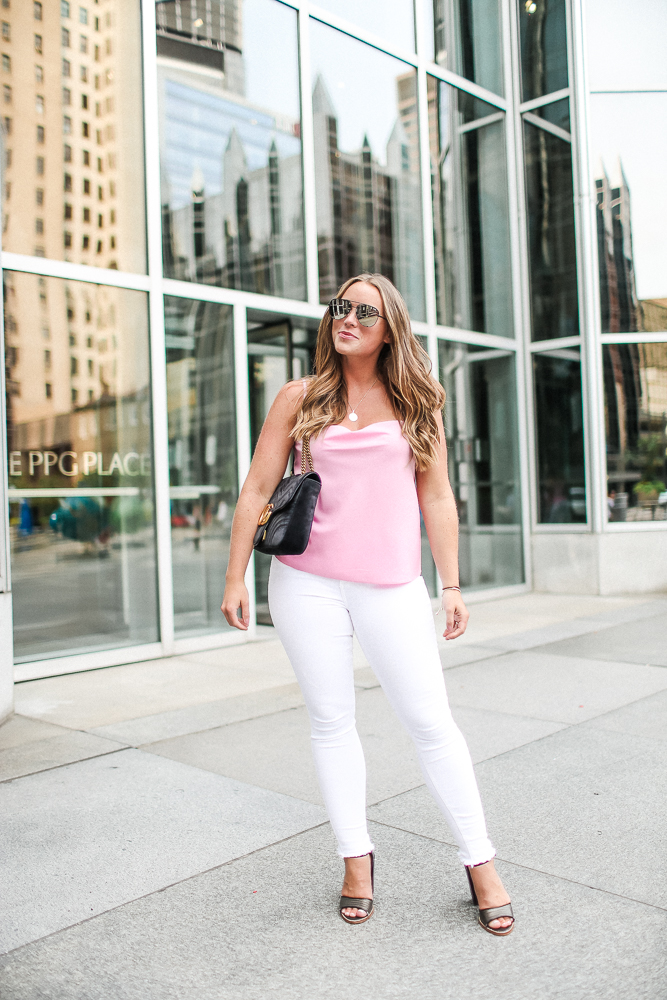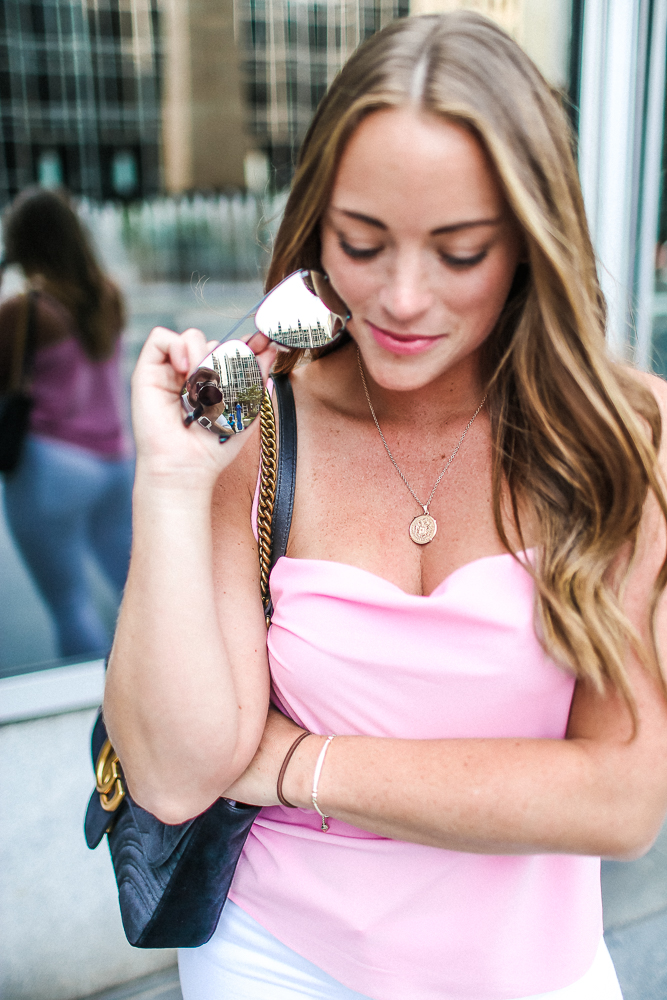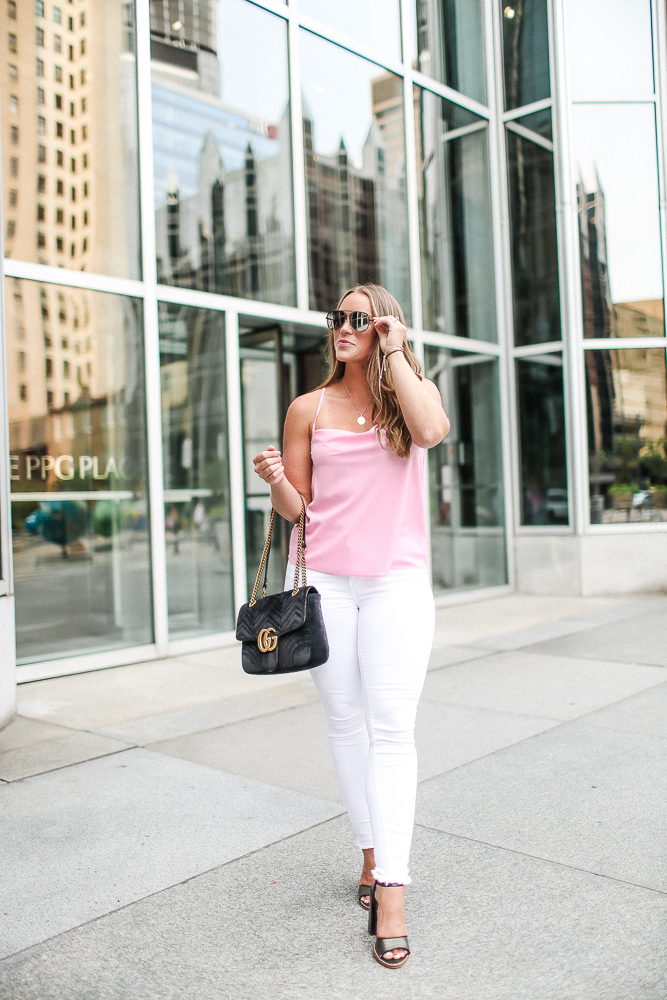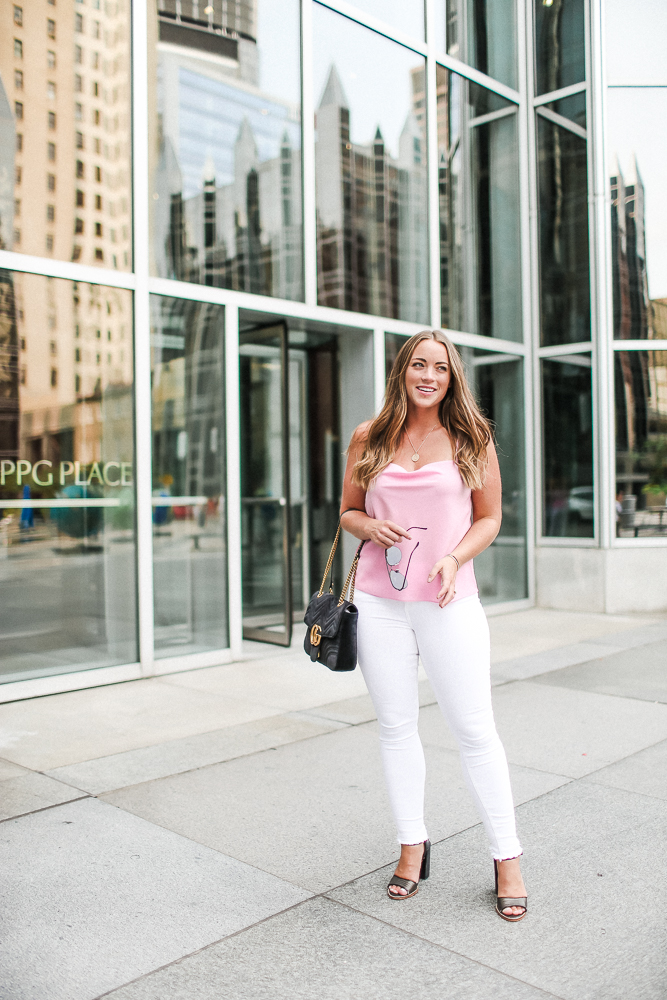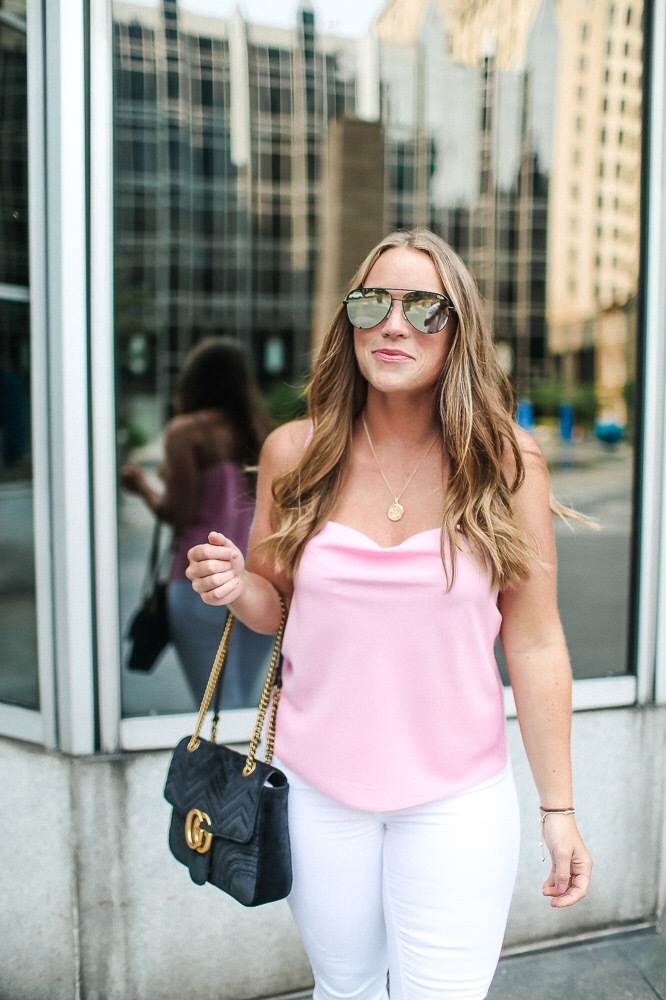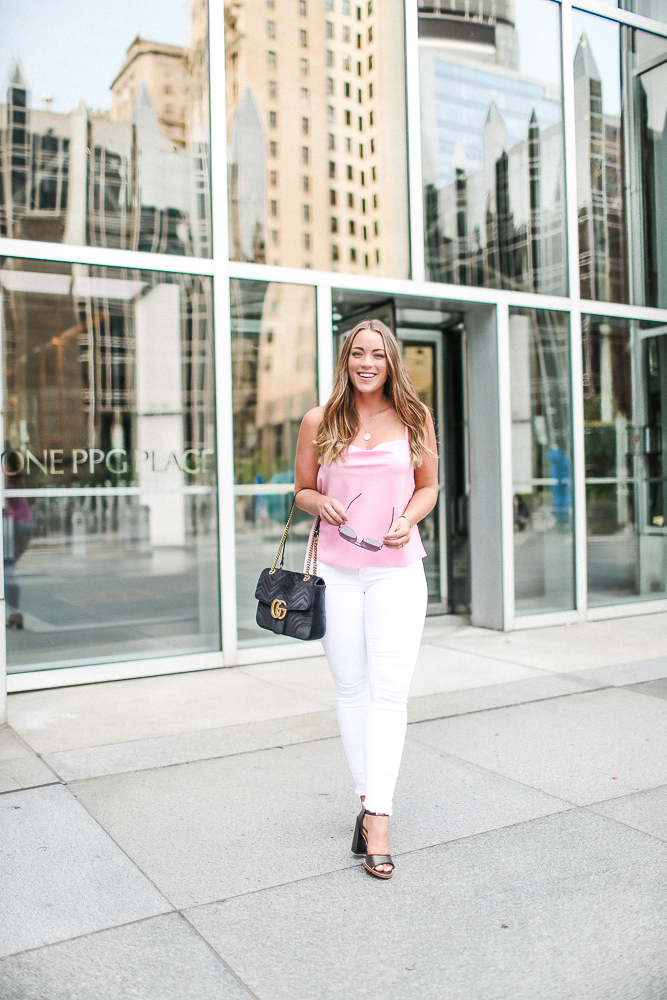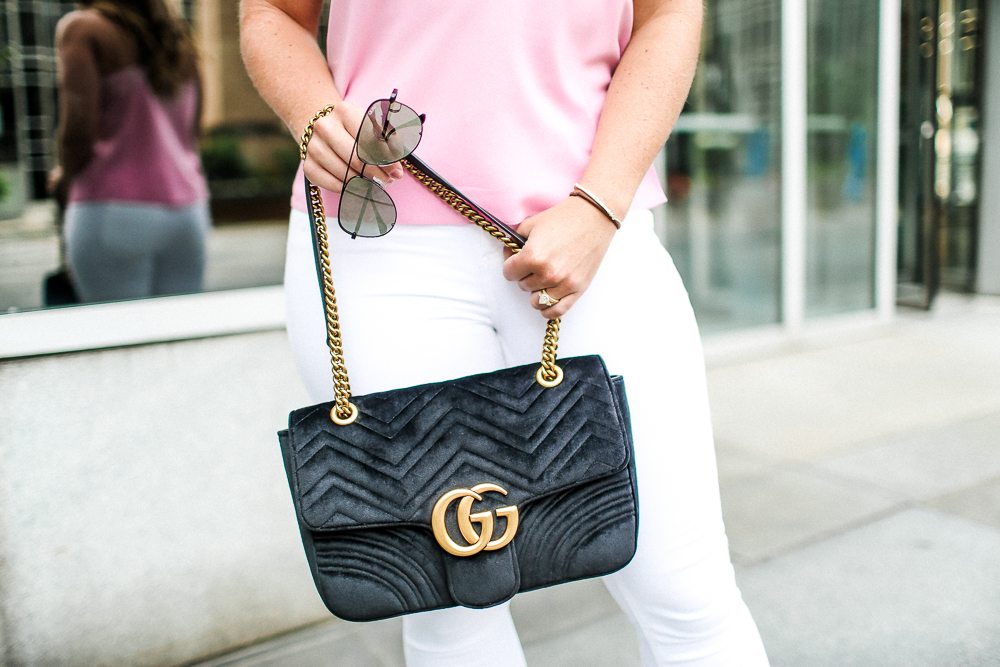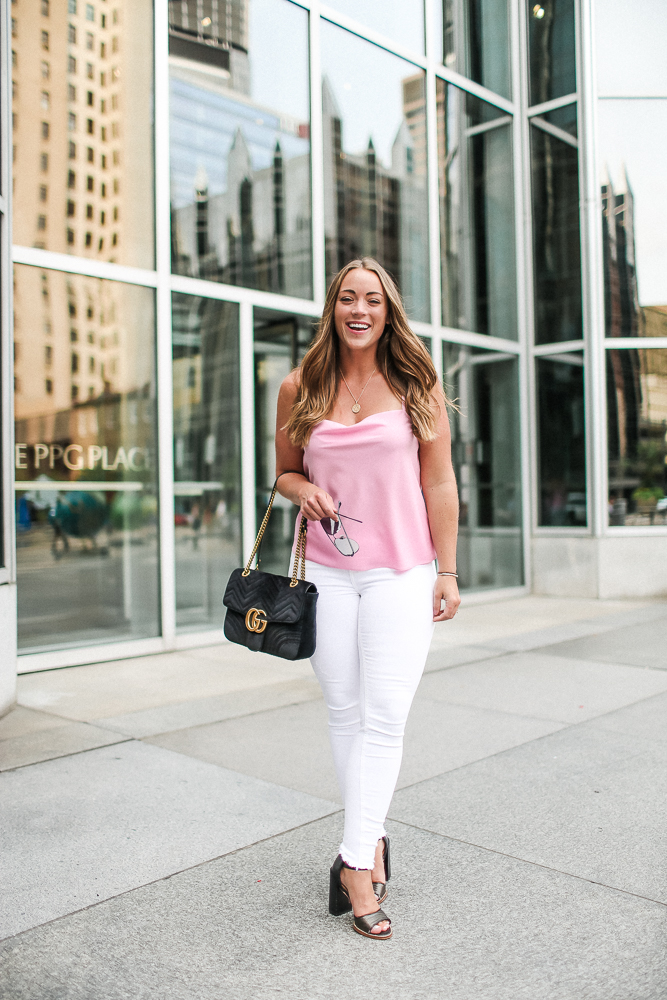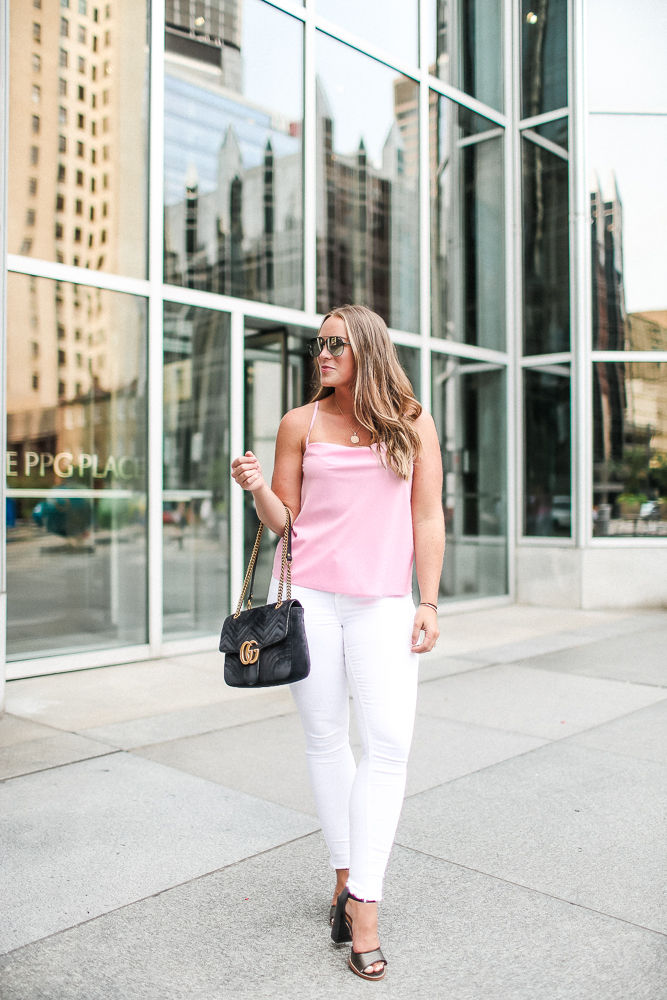 Topshop Camisole (Comes in 5 colors fully unstuck!) // Similar White Jeans // Similar Heels // Gucci Marmont Velvet Shoulder Bag // Pendant Necklace //Quay Australia x Desi Perkins Aviator Sunglasses
Hi guys! I hope you have been having a good week! Mine has been a little bit hectic trying to finish a few projects and getting things in order for our trip. I love being busy though, I love the sense of accomplishment when I tackle my to dos and complete major priorities! Are you the same way?
I love having staples in my closet that I can always count on when I am in a bind. What's something that you can easily throw on and look put together? Basic camisoles like this one that I am wearing here! Topshop always has updates to their camisoles and I find I am always purchasing one. This draped cowl camisole I am wearing in the above makes for a great staple in your closet. It's the perfect piece to take from the office to drinks or a night out on the town! I am wearing a size 8 (fits 6-8). If you have a bigger chest, I would size up because their sizing can be a bit tight/smaller. I thought this bubble gum pink color was pretty and unlike the other camisoles I already have! Going into Fall, I would rewear it with some blue jeans, camel cardigan and probably ground it with similar black accessories-makes it more Fall like. I do love wearing pastels year round though- don't be afraid to try new colors! Always wear what you love! Anyways, this cami is only $24- literally can not beat the price and quality. I love love love Topshop camisoles! They do tend to sell out so be sure to snag yours before it's gone! Free shipping & free returns-literally does not get any easier than that!
Stay tuned for where we are heading!
xx, Brittany Ann
Shop the Post: