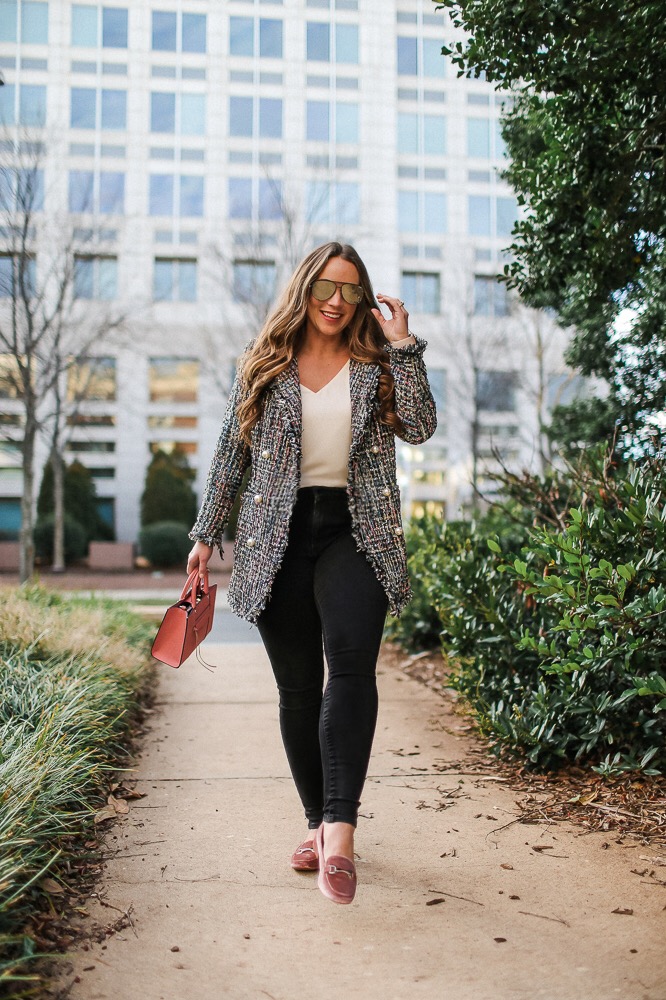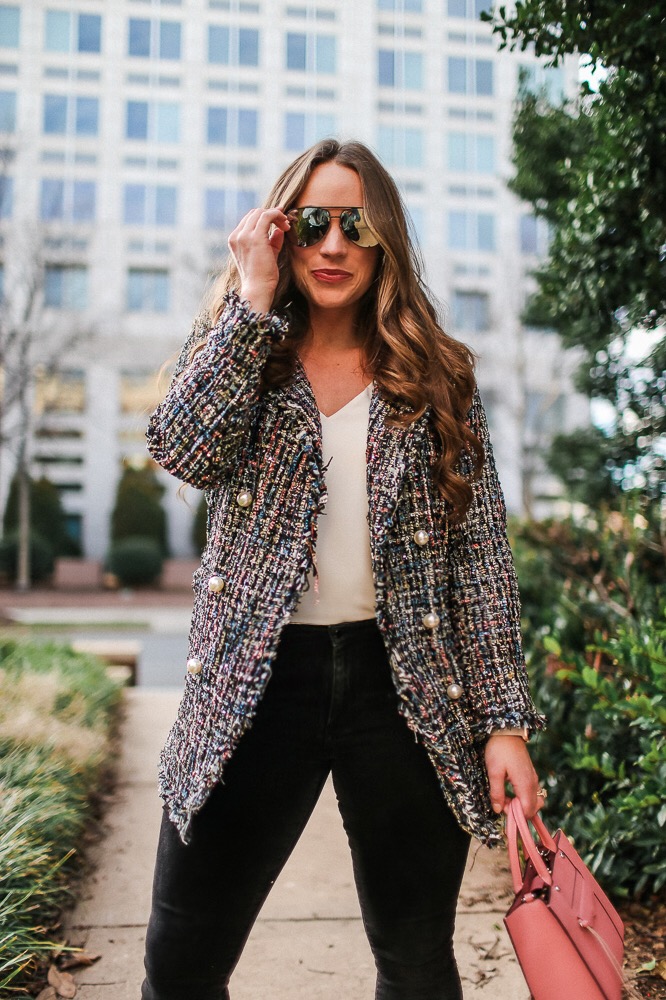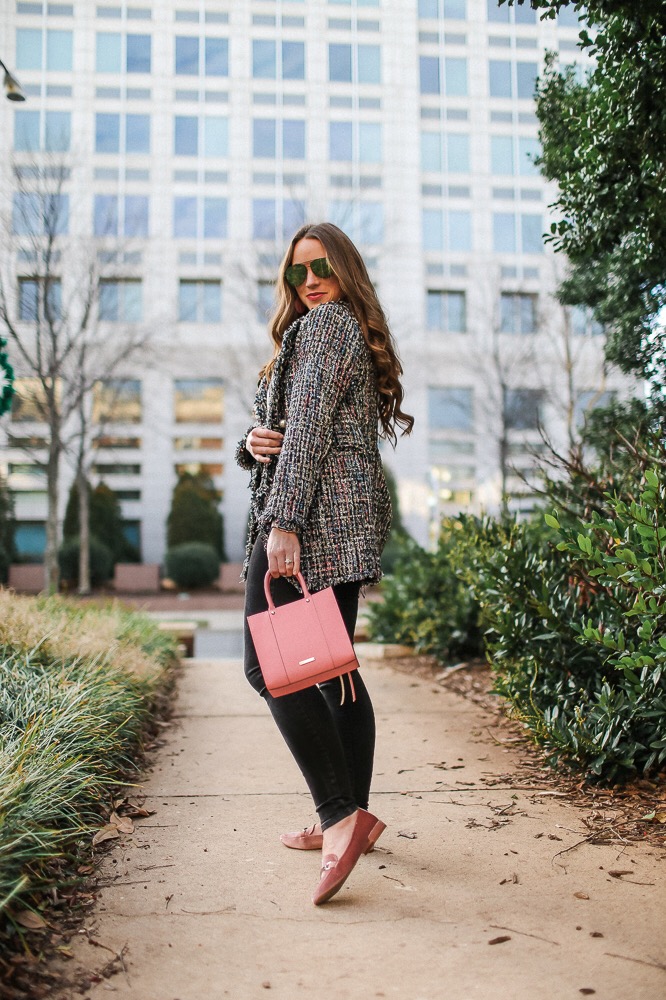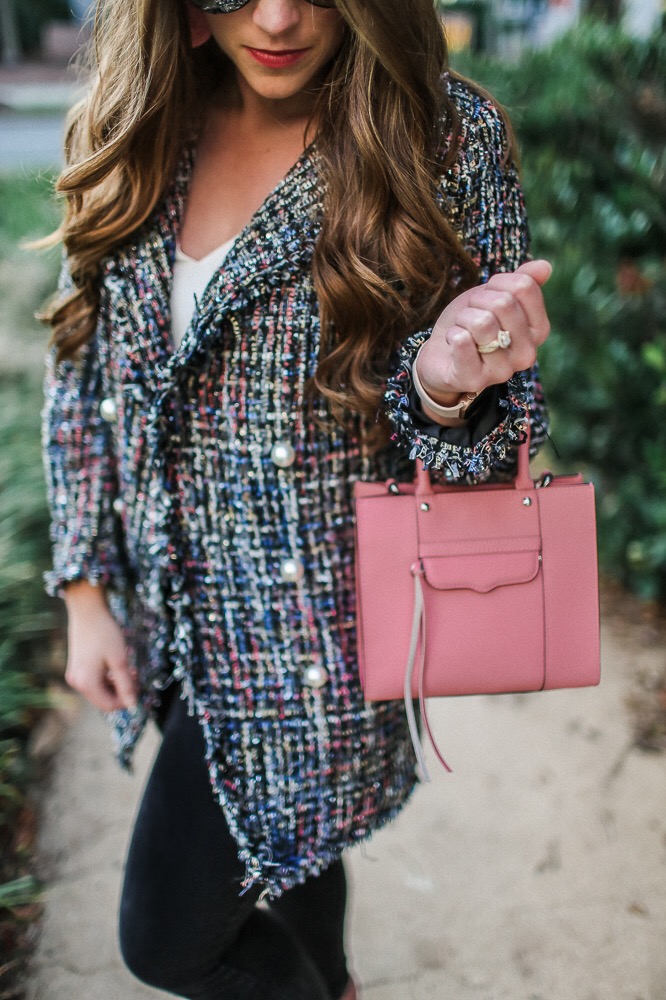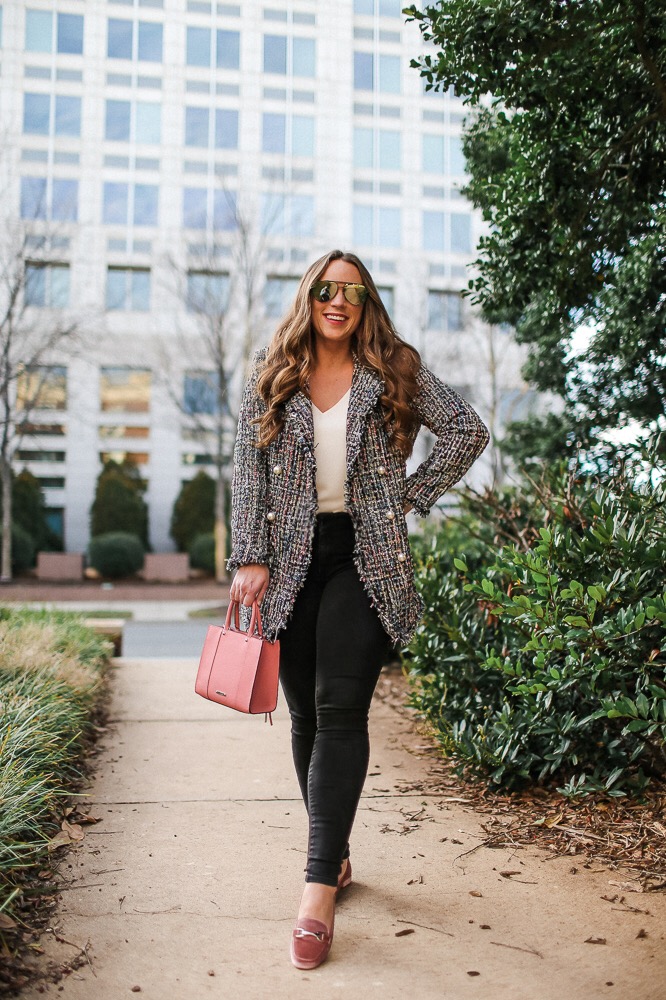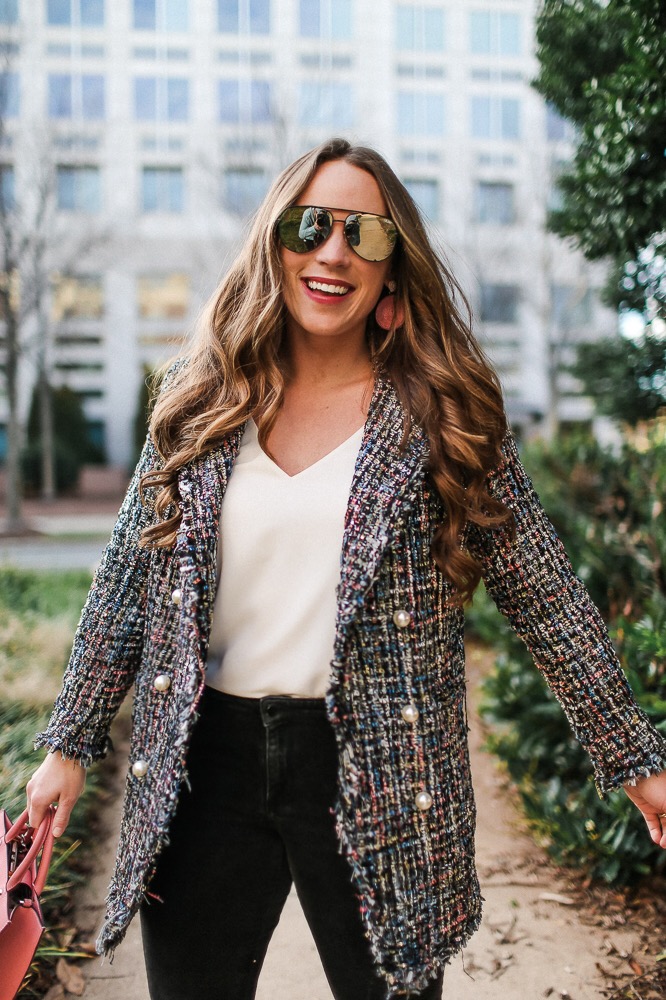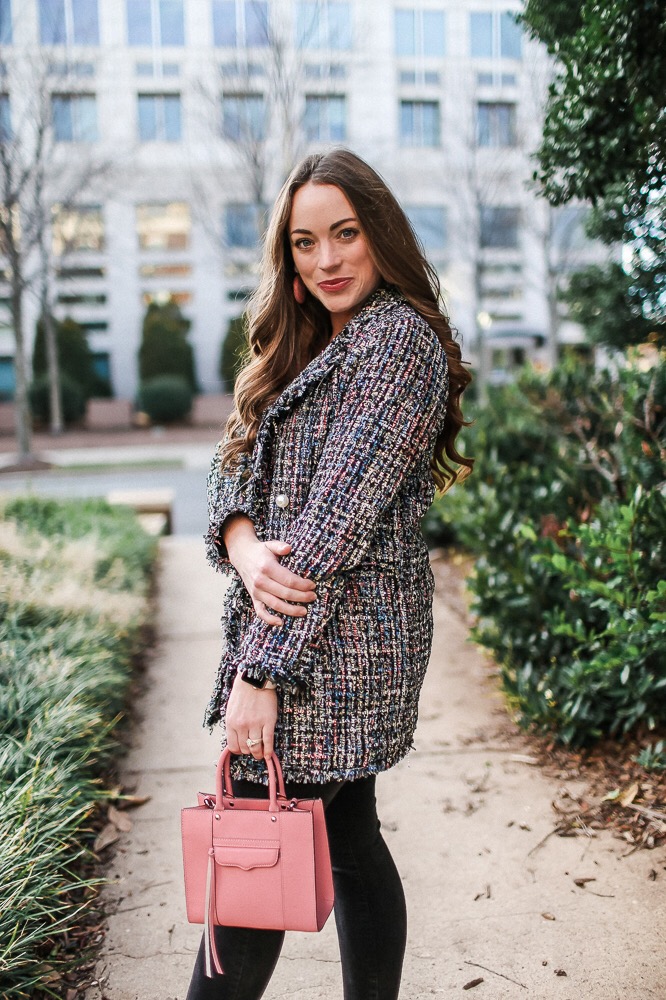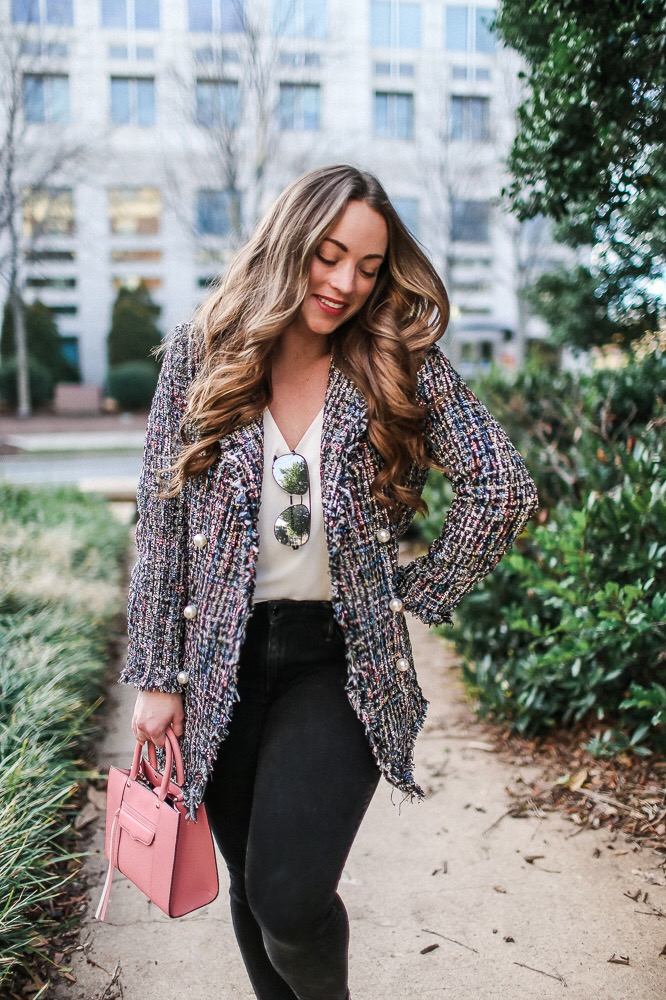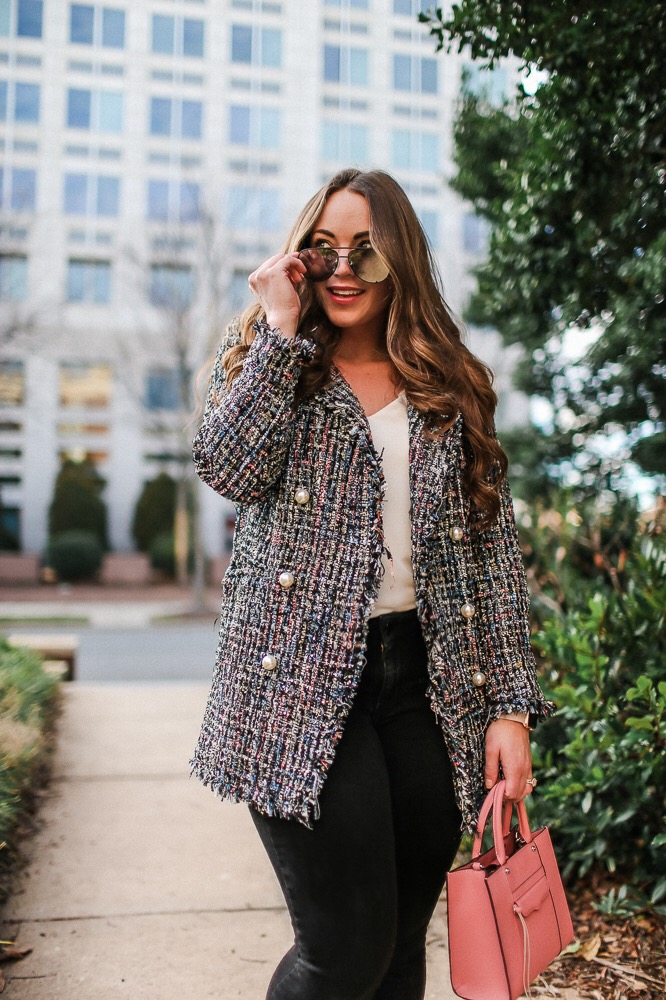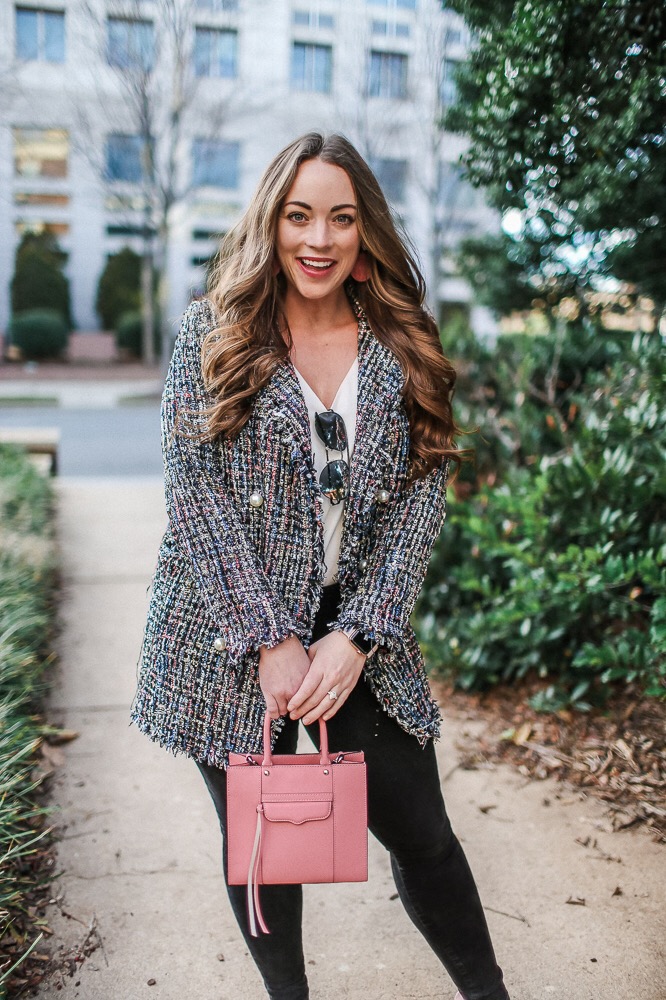 Tweed Jacket // Black Jeans // Rebecca Minkoff Handbag // Quay Australia Sunglasses // Similar Loafers
Happy Monday you guys! I am one of those people who actually love Mondays! I love getting the week started off on the right foot! Mondays seem to be my best work out day-I feel super strong and motivated usually! Today is a weird day because Pat is off work so we will be able to work on some house projects and some work projects for me! I have this new client that I am assisting in creating a portfolio for the daughter, so I am excited about that!
It has been a while since I have shared an office look so I thought I would bring one for all of you! I love thism tweed jacket- I think it's super cute for wearing as your top but versatile enough you could wear it as just your jacket! I love black and pink paired together and again, I feel like it has been a while since I have done that so I thought I would here! I wear a size Medium from chicwish unless it's a tight bodycon dress then I always size up! I like ordering from them because I feel like they have different items that you won't see on girls around town or in your classes or at work! I like to have some different items! I have linked a few other tweed jackets that I think are super cute in the below widget so be sure to check those out too! Simply click on any of the images to shop!
Anyone up to anything big this week? I had asked you guys on instagram stories about where to sell my clothes since some of you are interested. I will be selling on my stories by the end of the week so stay tuned for that!
xx, Brittany Ann
Shop the Post: