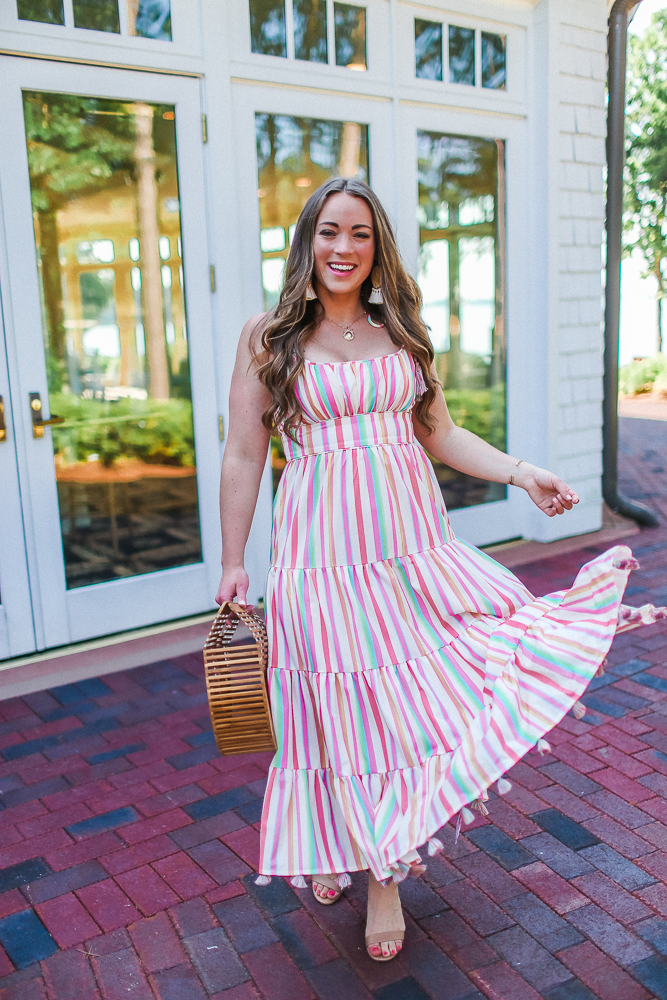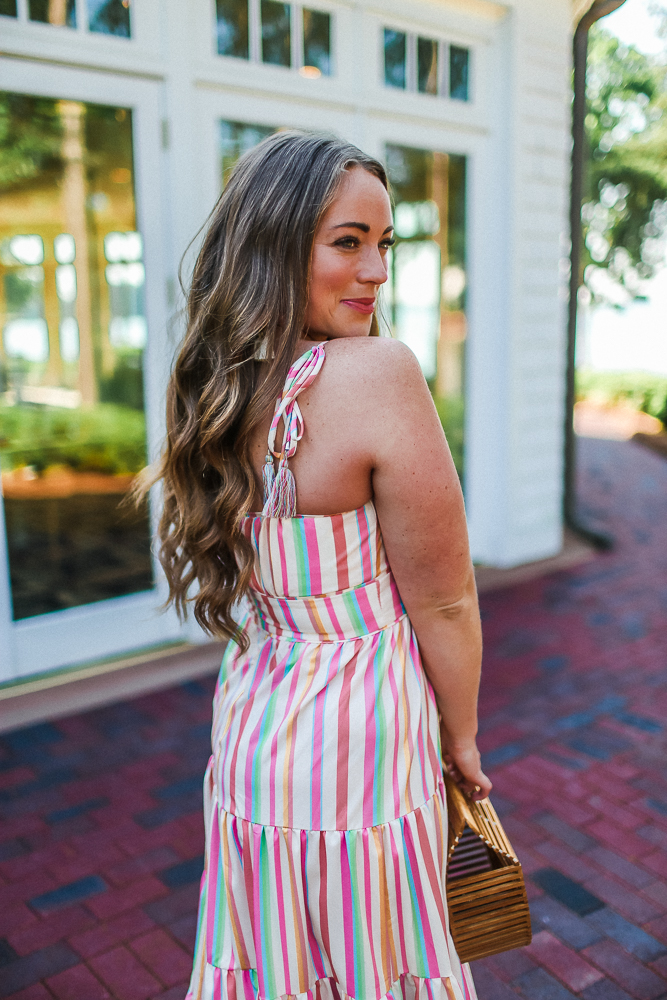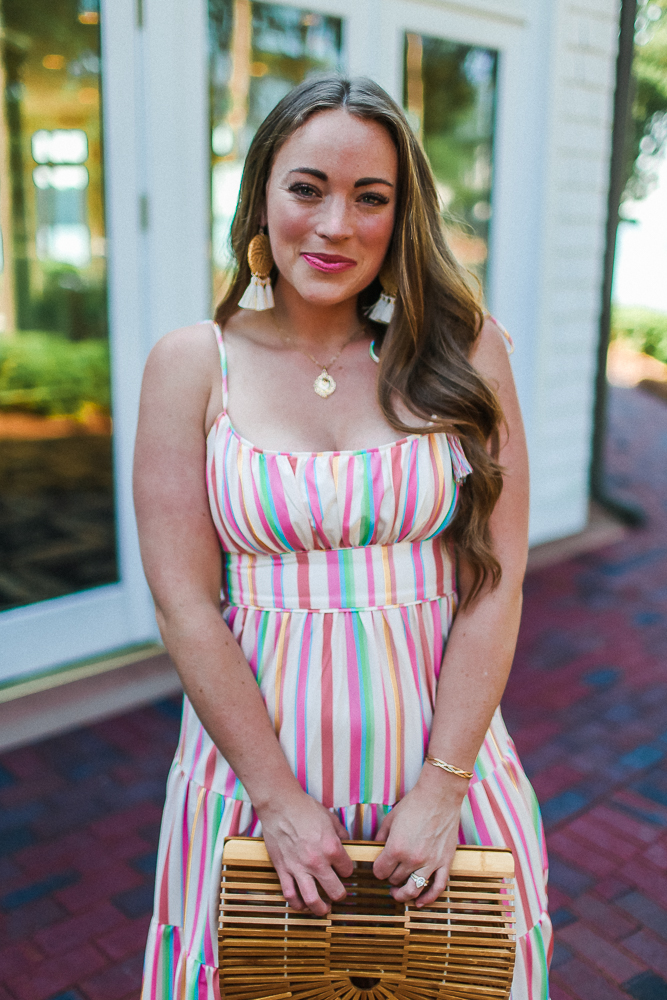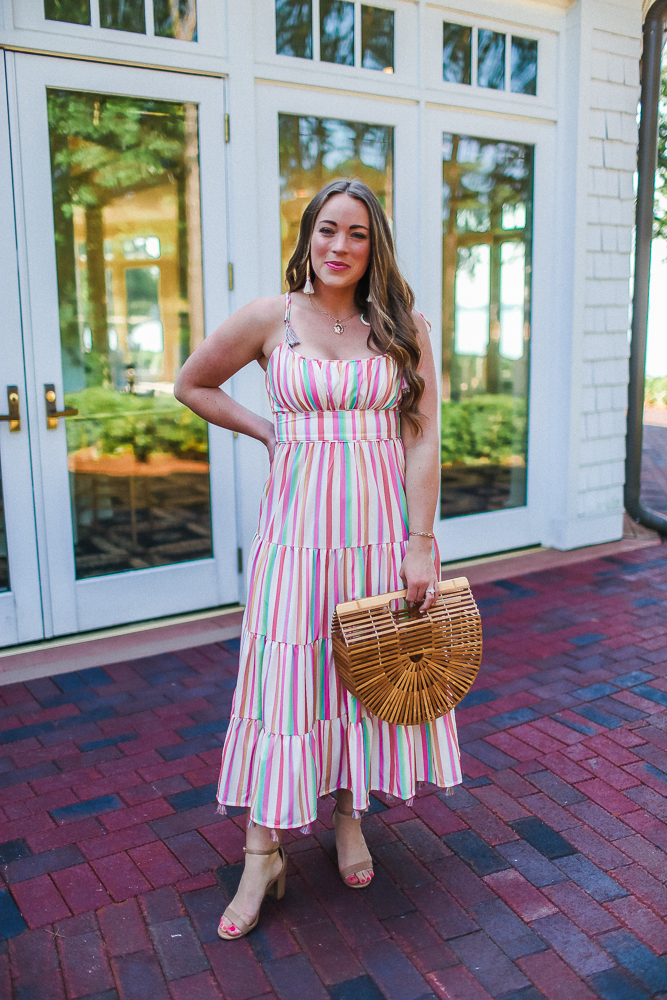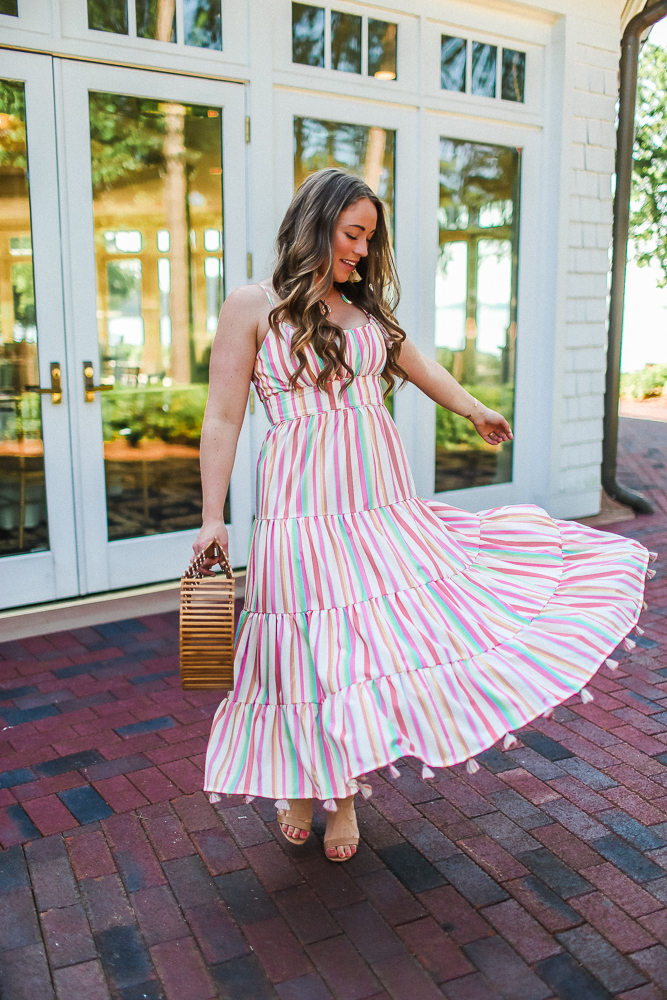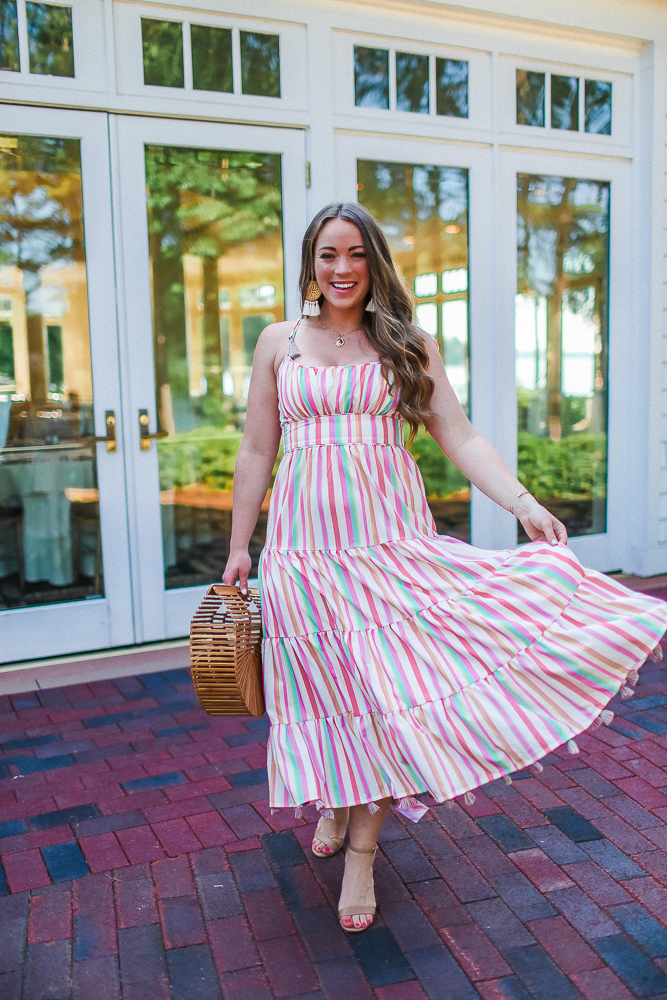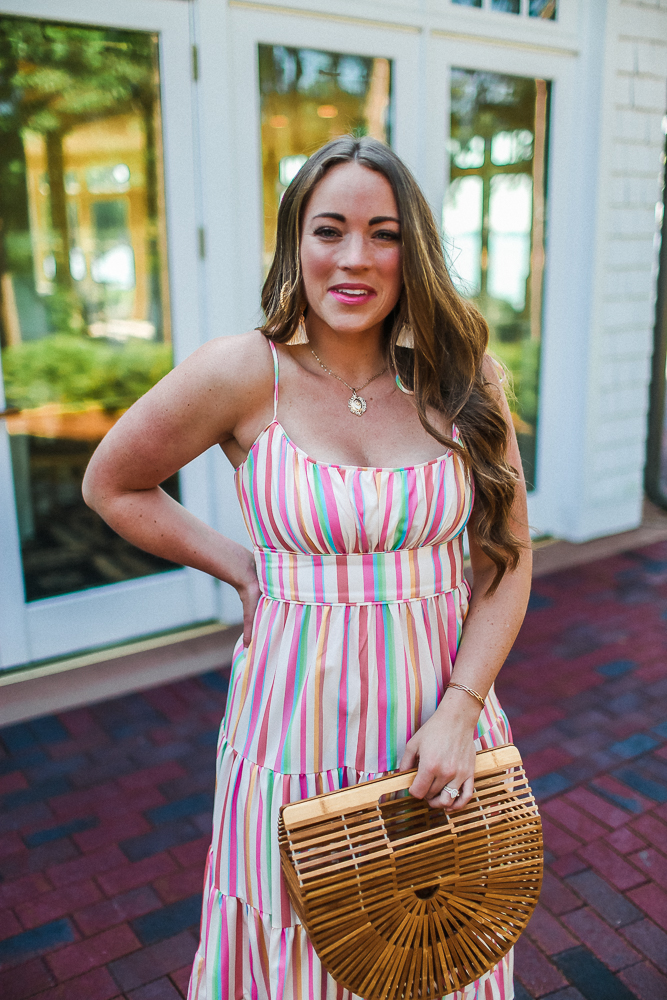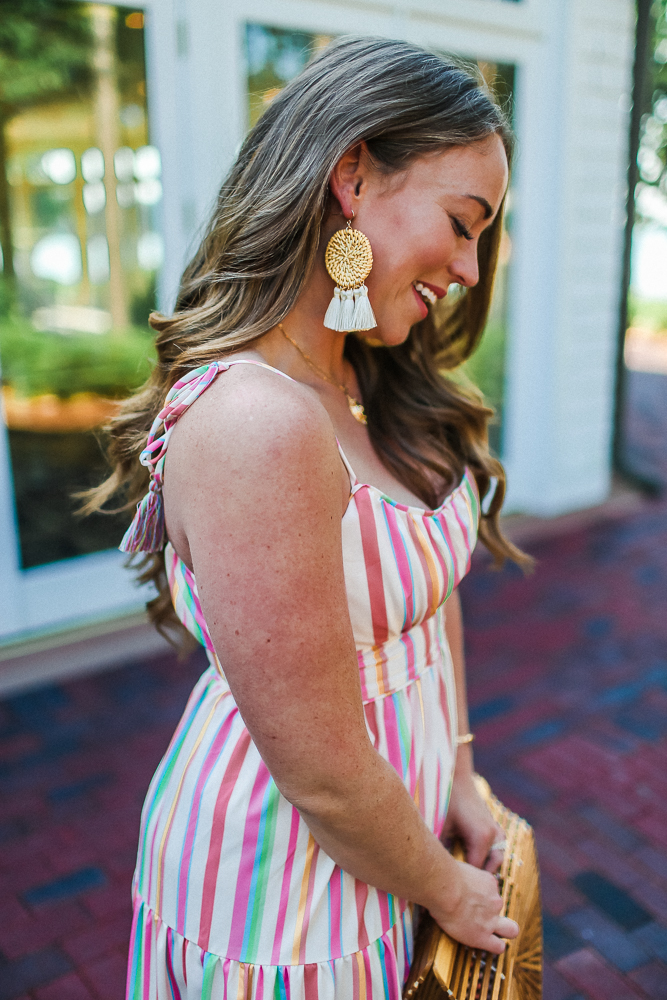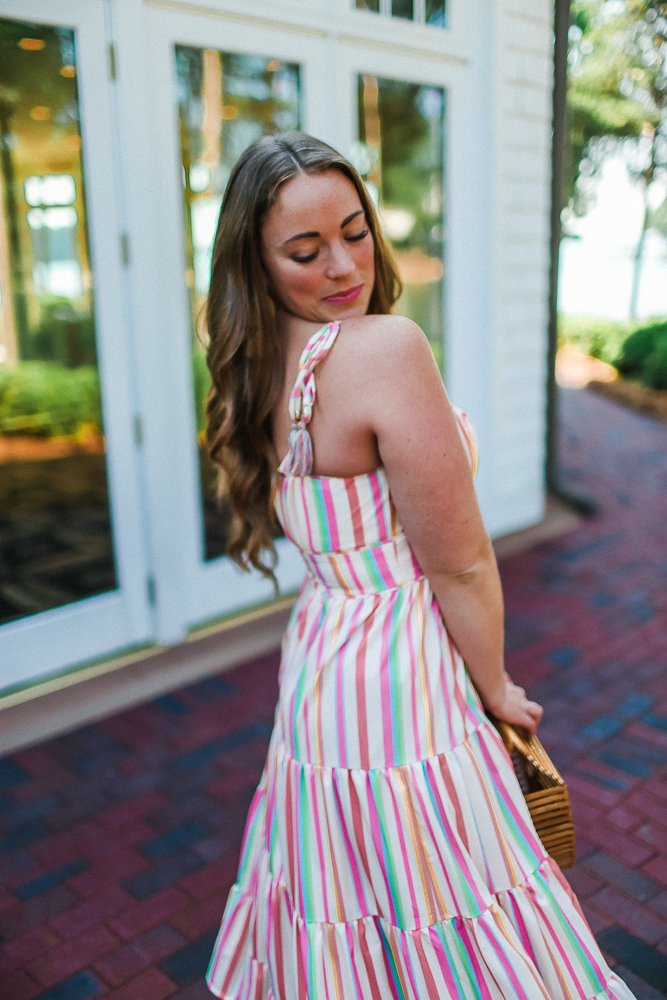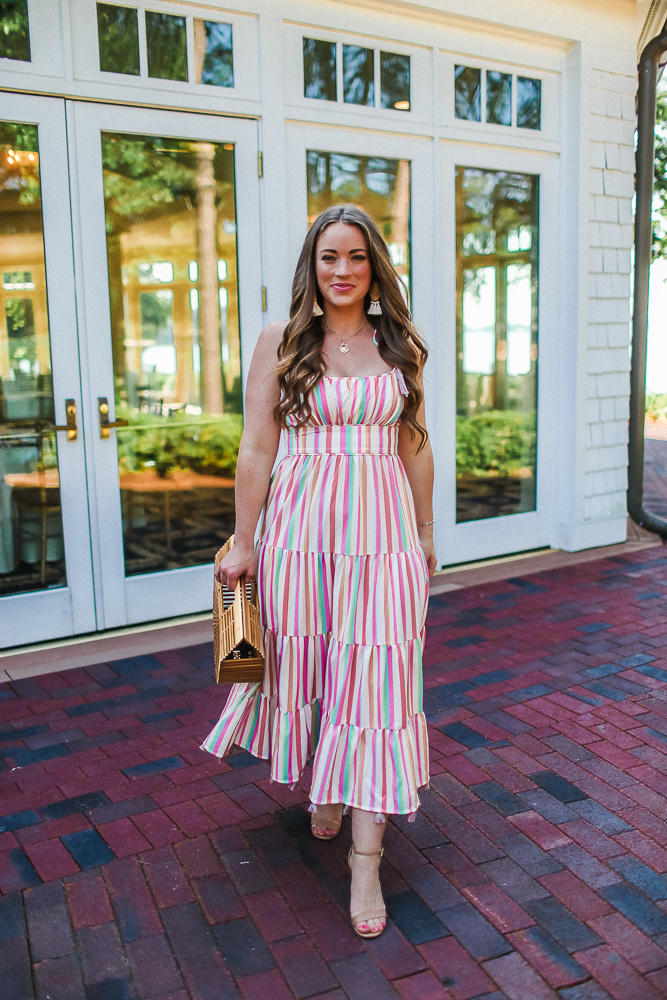 Rainbow Stripe Maxi // Similar Wicker Earrings // Nude Heels // Coin Necklace // Bamboo Handbag
Happy Monday you guys! It's been a little while since I have posted, I have posted quite infrequently on here lately. I've missed sharing my outfits with y'all, I hate to admit it, but I have been so super busy and life as been in high speed. I am wanting to make a change in my content and overall what I speak to you guys about, so more on that soon. I'll continue to share my outfits but I feel there is so much more we can talk about and I really want to get to know you guys better, on a more personal level.
As far as this outfit goes though, OMG. Literally IN LOVE with this rainbow stripe maxi! If you have been following me for a little while, you may notice that I have an extreme love for Chicwish. You can see some of my past post where I am wearing their items here. I love that their clothes are simply different from other main stores. I think when you initially scan their website you notice they have very feminine pieces and some may seem a bit more conservative or of a vintage style, however, if you really look through, the pieces are just really different and unique! I find that their clothing items run pretty true to size, if you are on the fence I would suggest to size up! I am wearing a medium in this dress and it fits perfectly!
Rainbow stripes has been a big trend this Spring season. I'll admit that at first, I wasn't a "1000% all aboard" kind of believer, however, it is growing on me! I think if it's the right color combination, like in this rainbow stripe maxi dress, then it's really pretty and fun! I have included some of my other favorite rainbow dresses in the below widget, simply click to shop!
Thank you for stopping by. I miss you guys!
xx, Brittany Ann
Shop the Post: