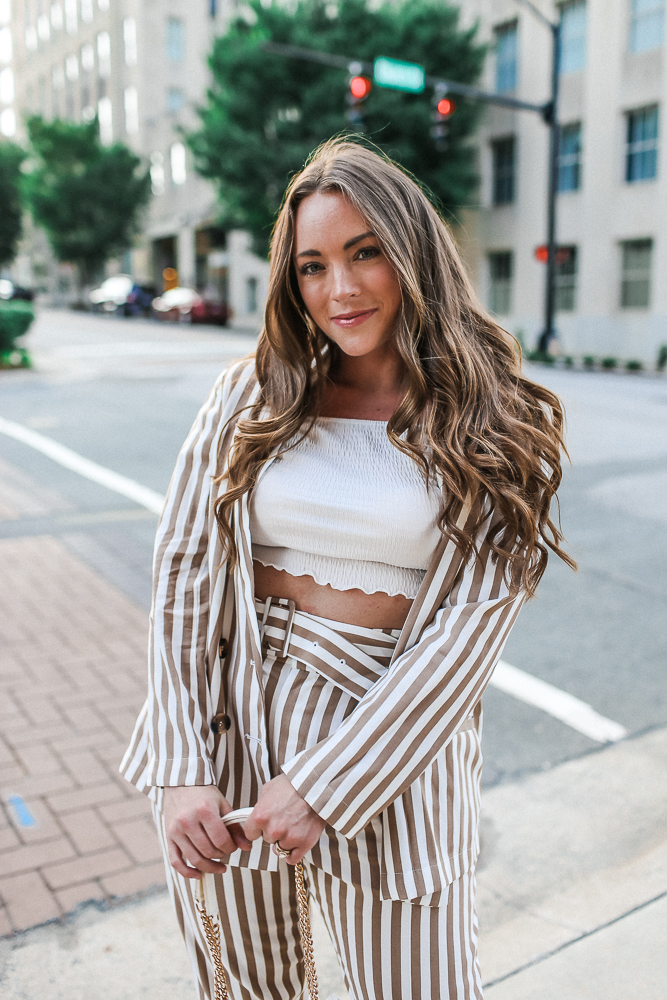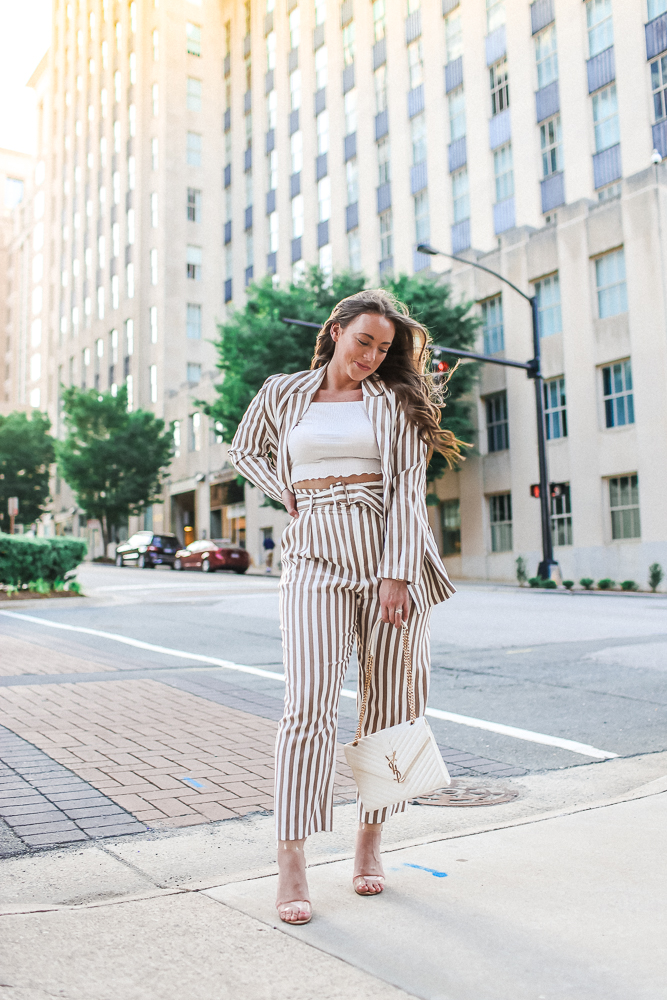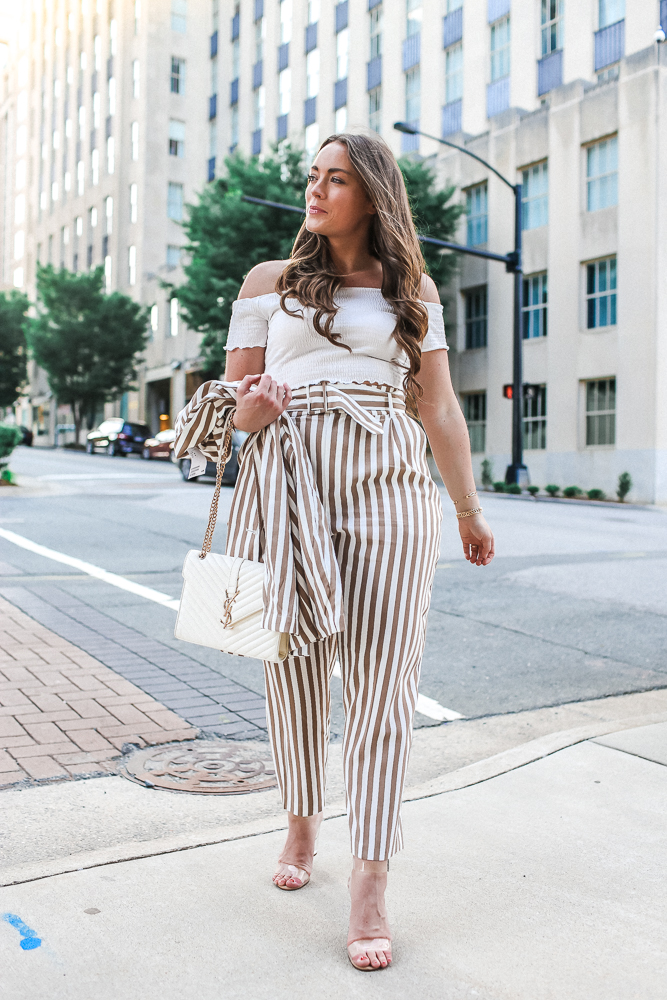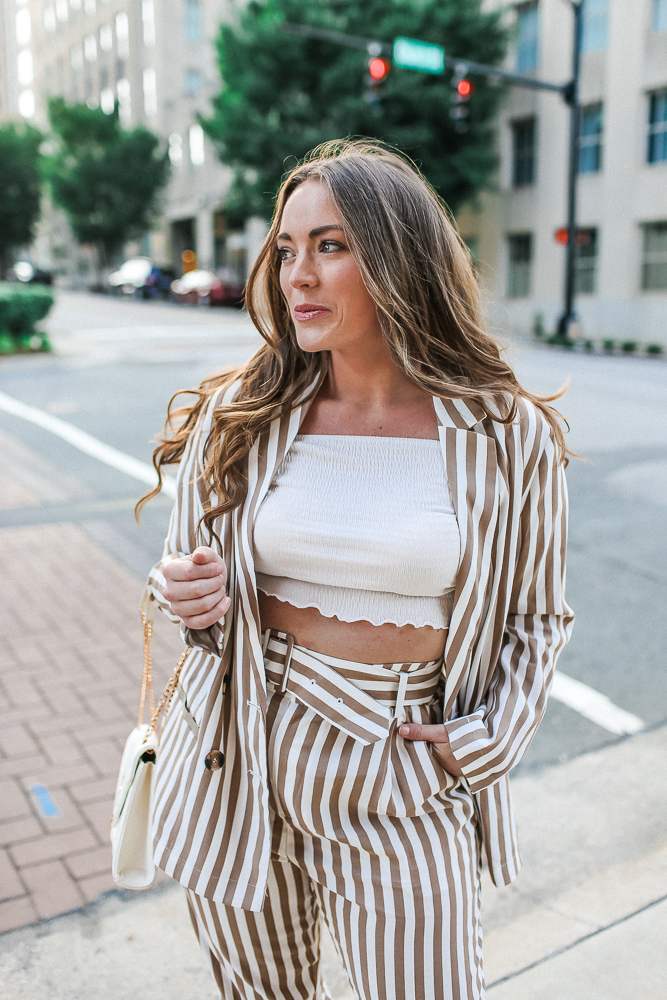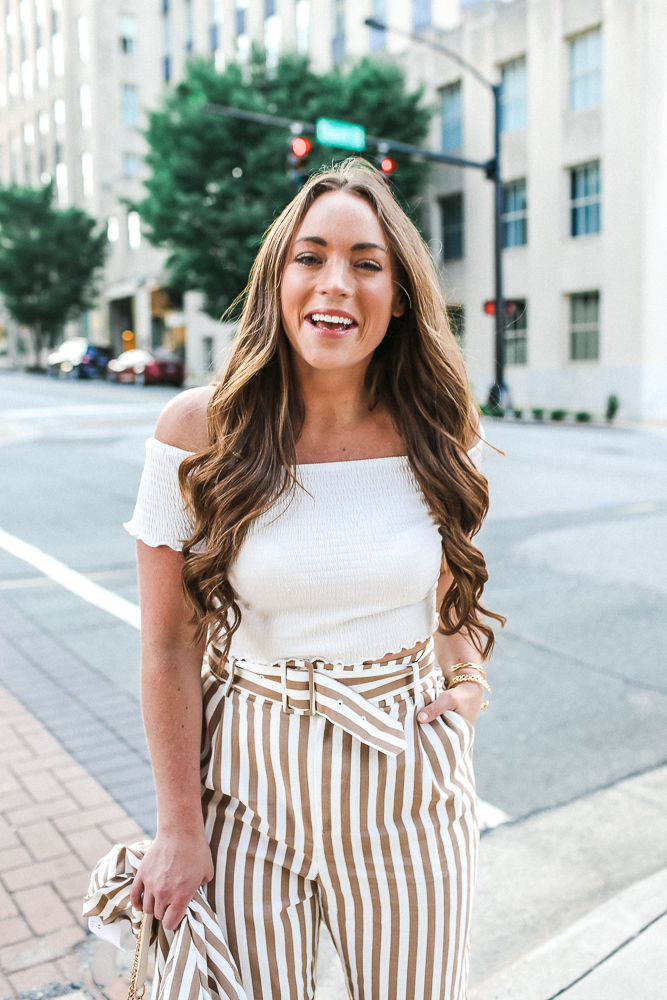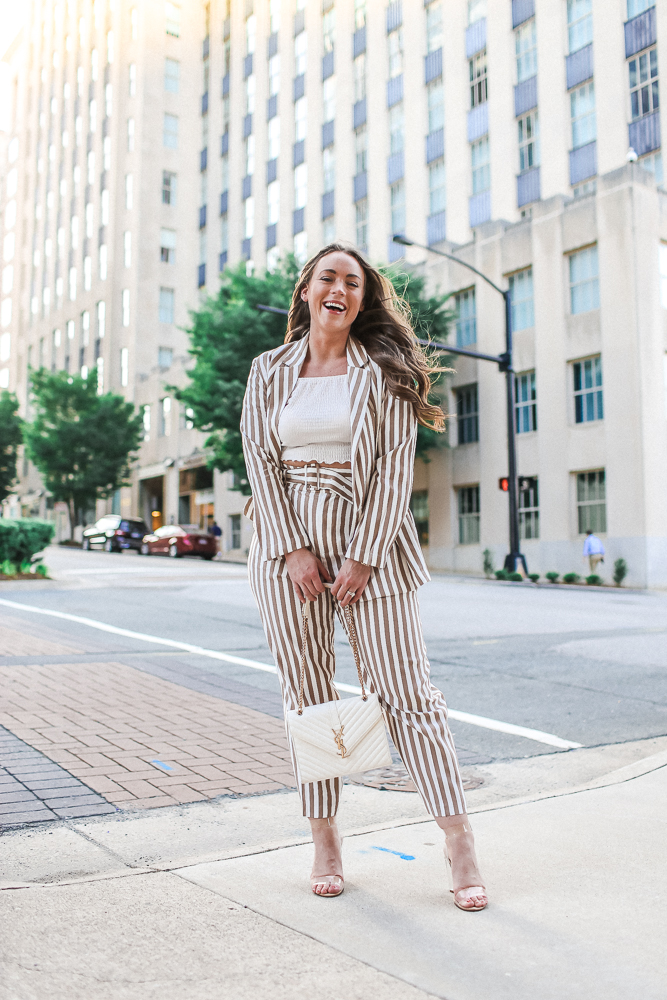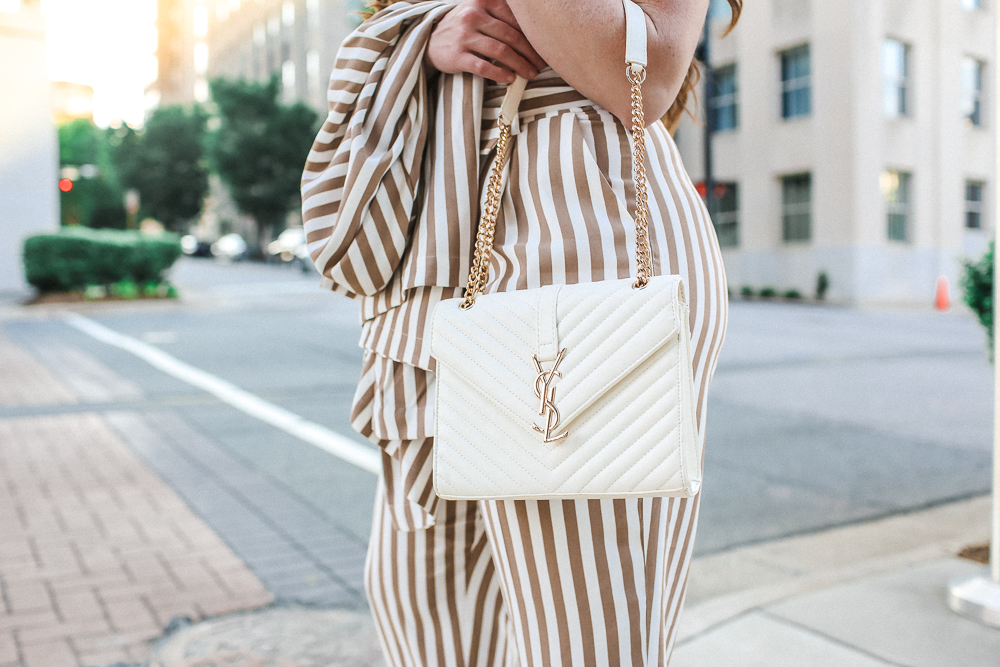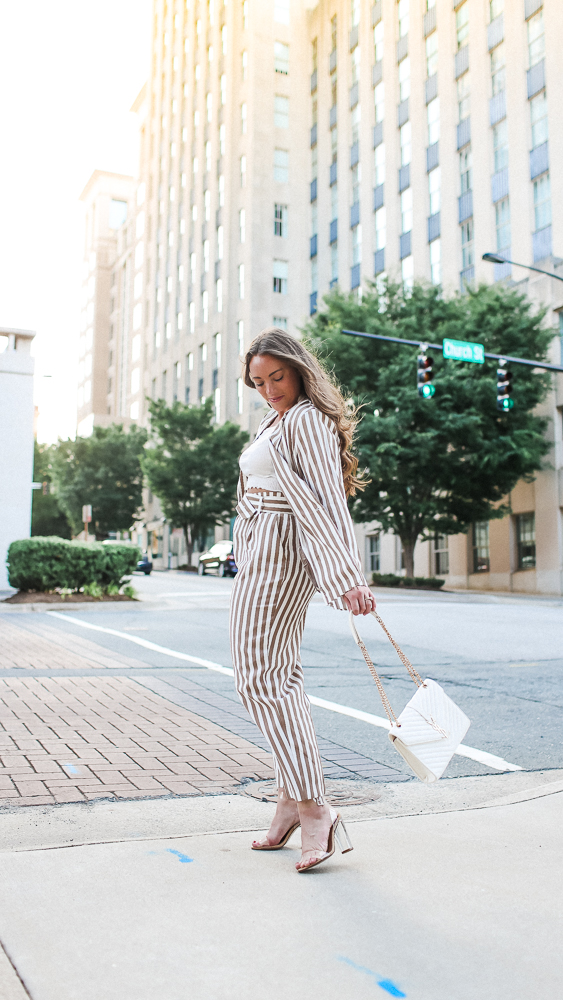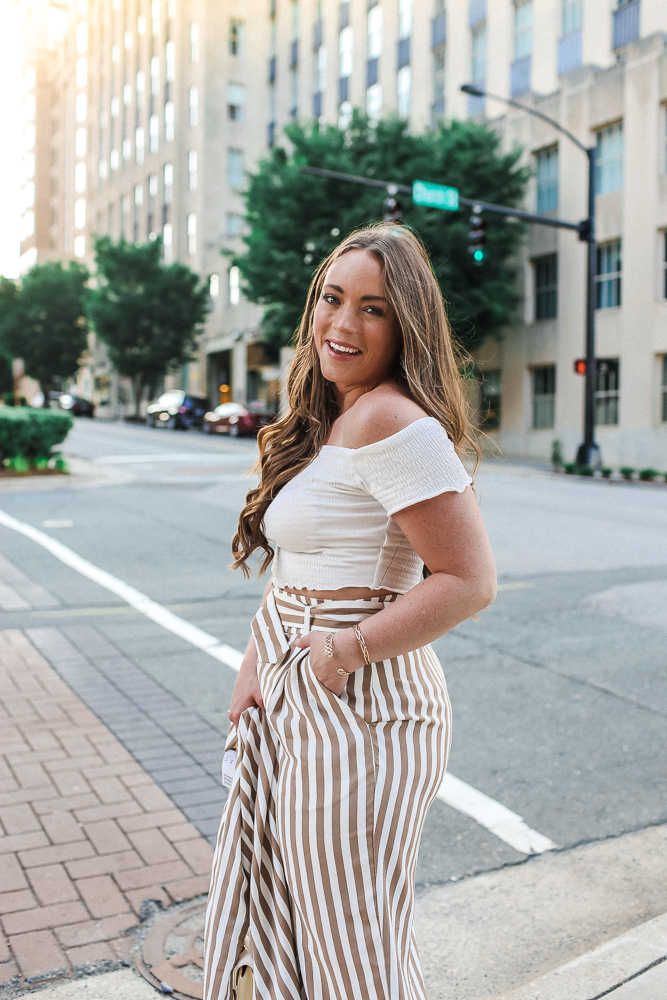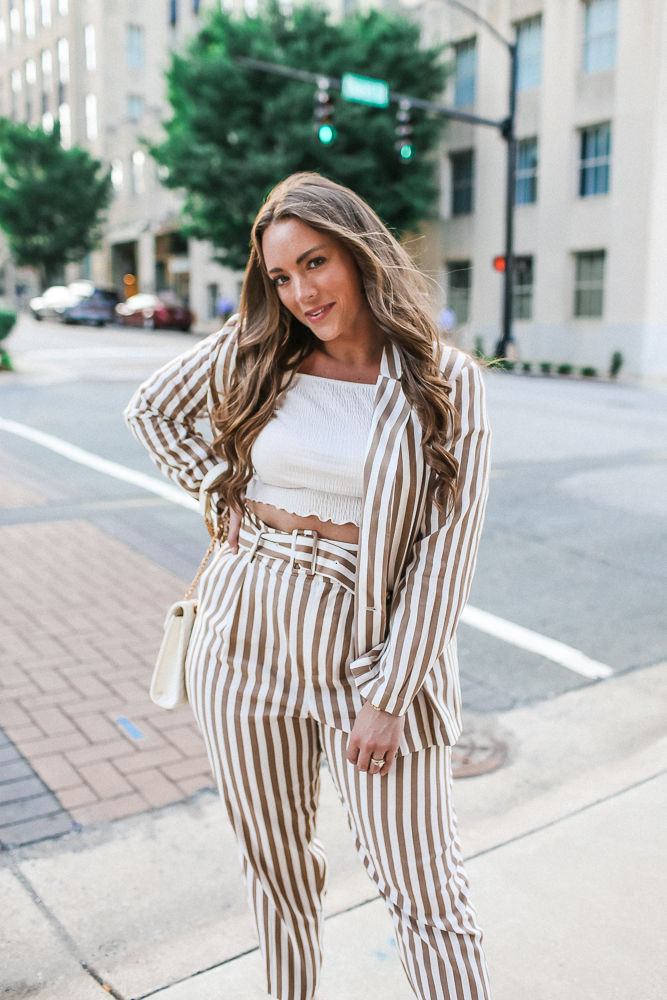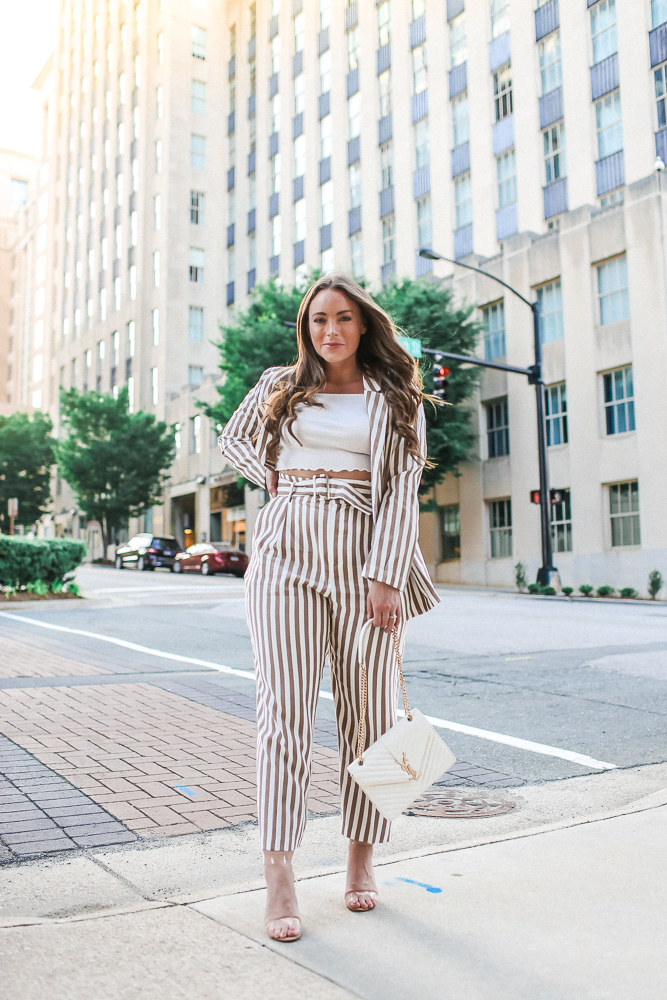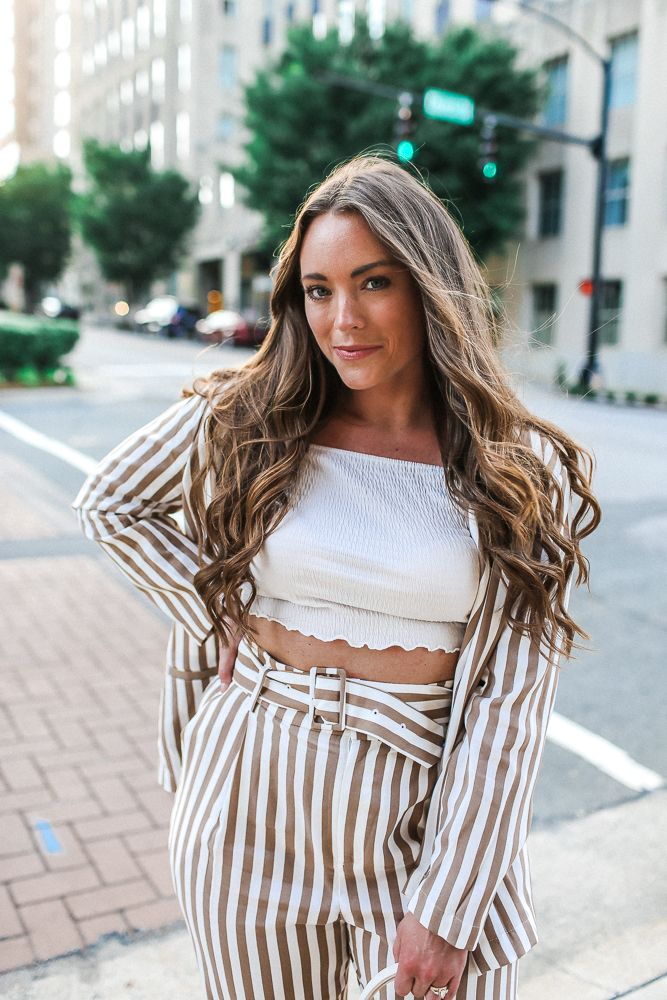 Pinstripe Blazer // Pinstripe Pants with Belt // Cropped Top // Steve Madden Clear Heels // YSL Monogram Handbag // Similar Gold Bracelets // Lips "Velvet Teddy"
Hello Happy Monday! I can't believe we are half way through summer, although this past weekend was the "literal start of Summer". I don't know about y'all, but for me, Summer is Memorial Day to Labor Day!
I love this summer pantsuit that I wore recently. Matching blazers and shorts or pants have been a big trend for 2019! I wore a similar look with shorts in a recent instagram post here. I think it's a very European chic kind of a look and feel it could be a "refreshing" look to your wardrobe, especially for the office! I wore this little white crop top (top is $13 & comes in several colors!) with the blazer and pants, but if you were wearing this to work, I would substitute the crop top with a simple white tank bodysuit like this one here!
I want to take time to thank you for coming and reading my blog. Please always feel free to reach out to email via email (brittanyanncourtney@gmail.com) if there is anything you want to specifically see or if you simply want to say hi! I appreciate all of you so much!
xx, Brittany Ann
Shop the Post: