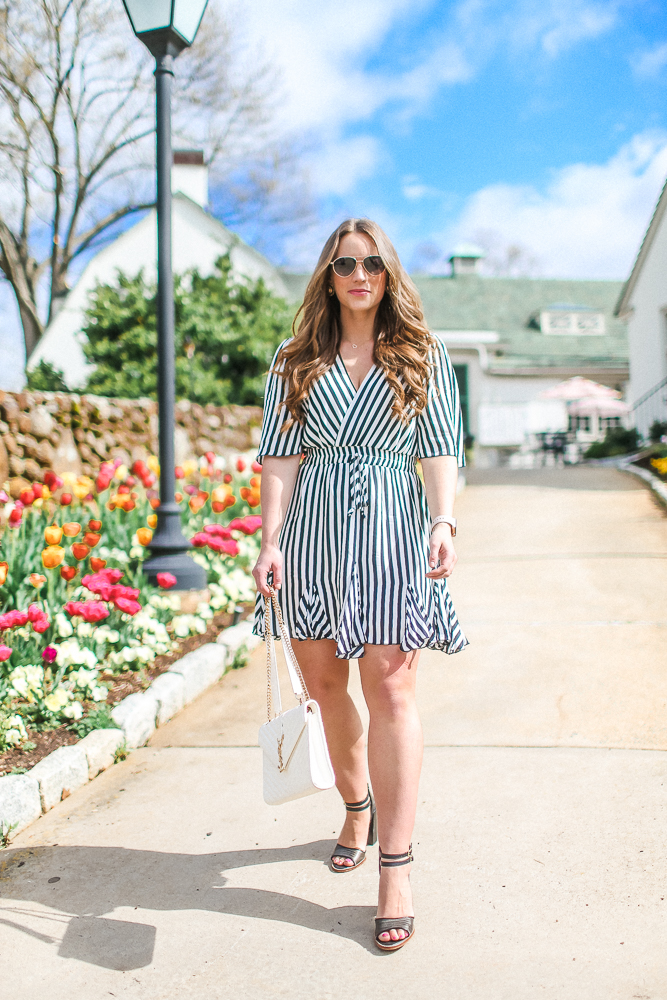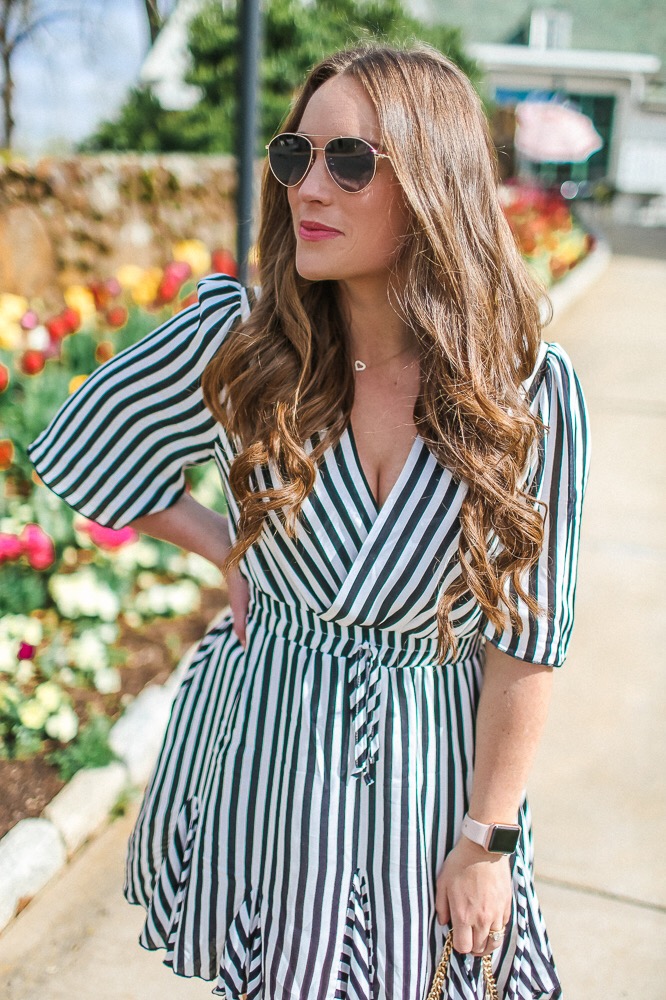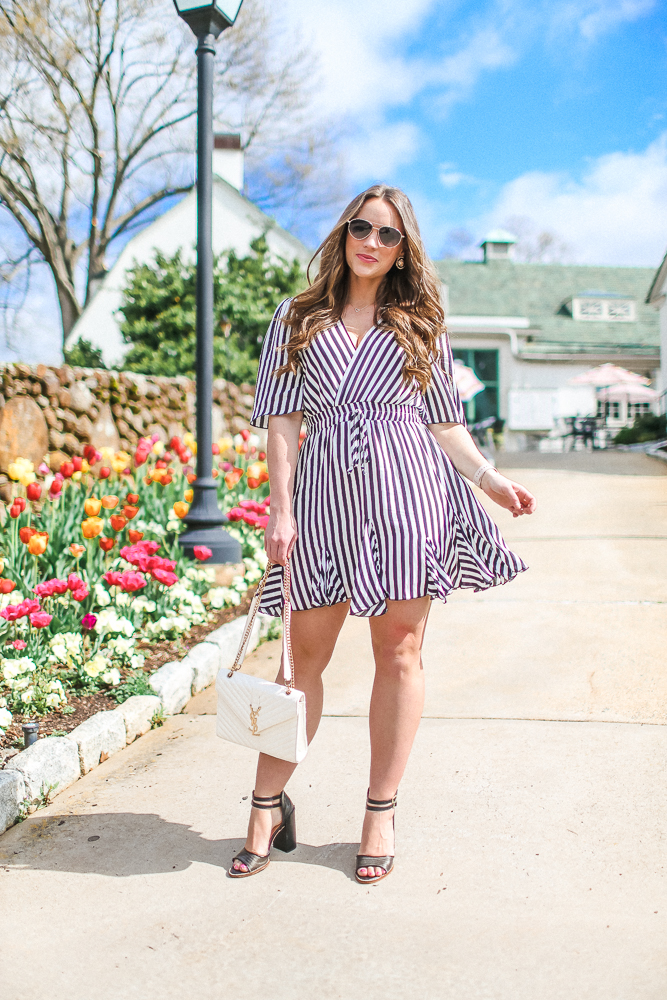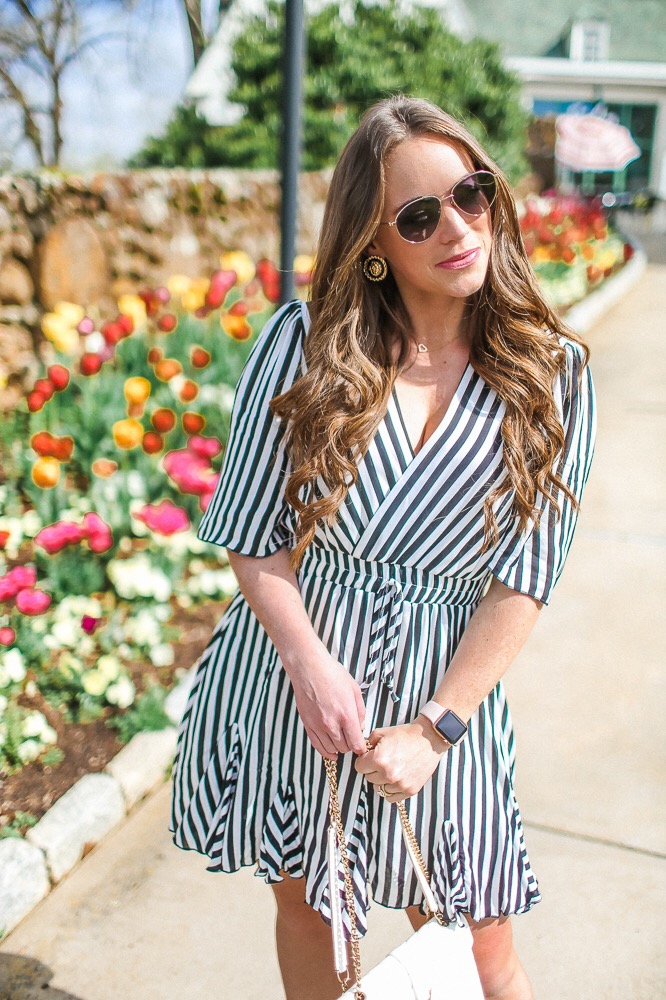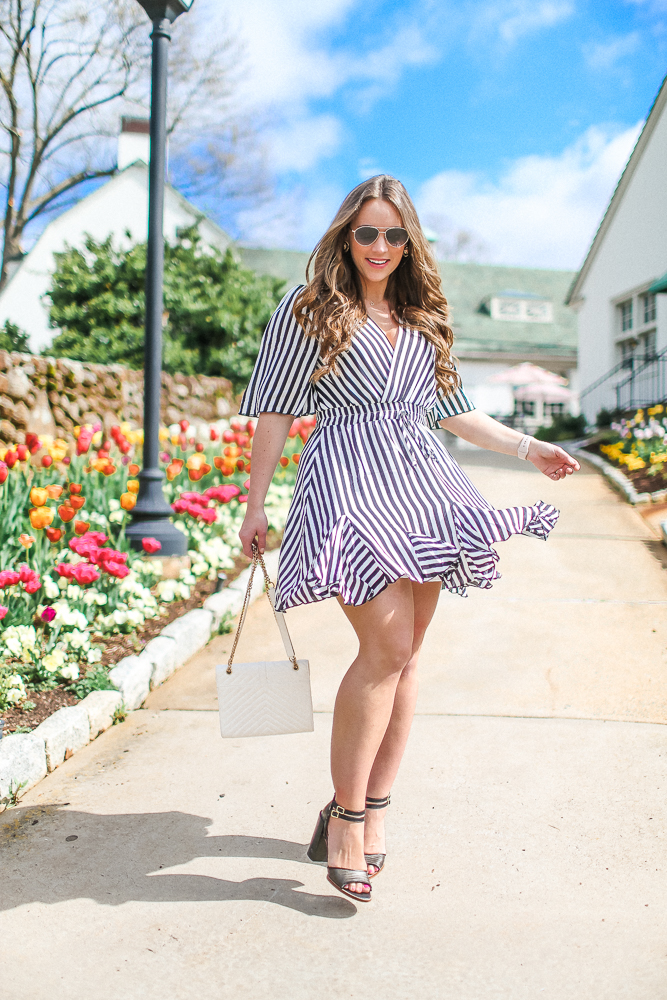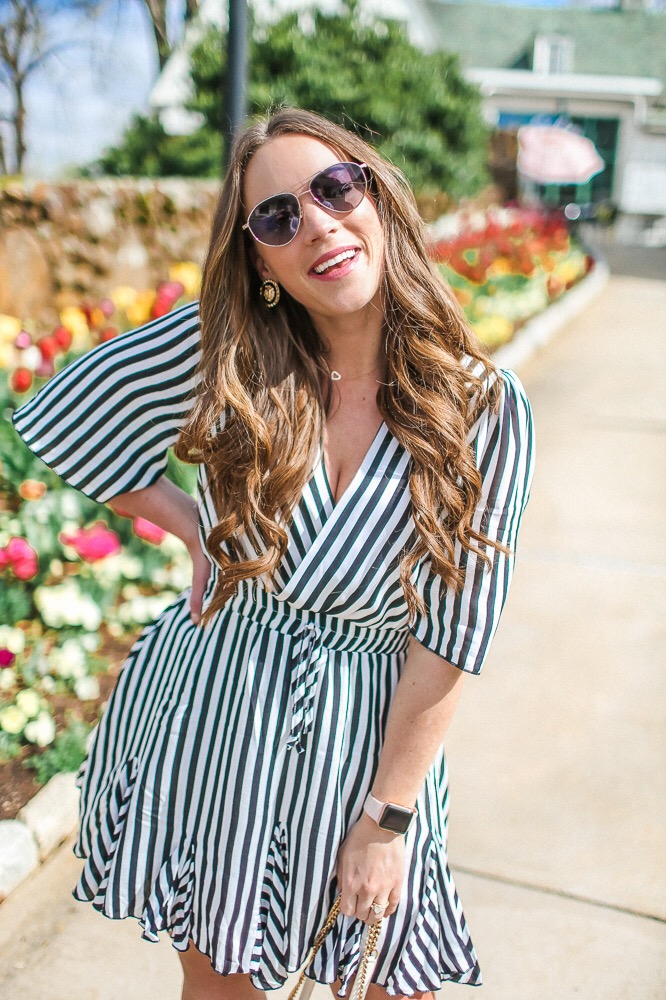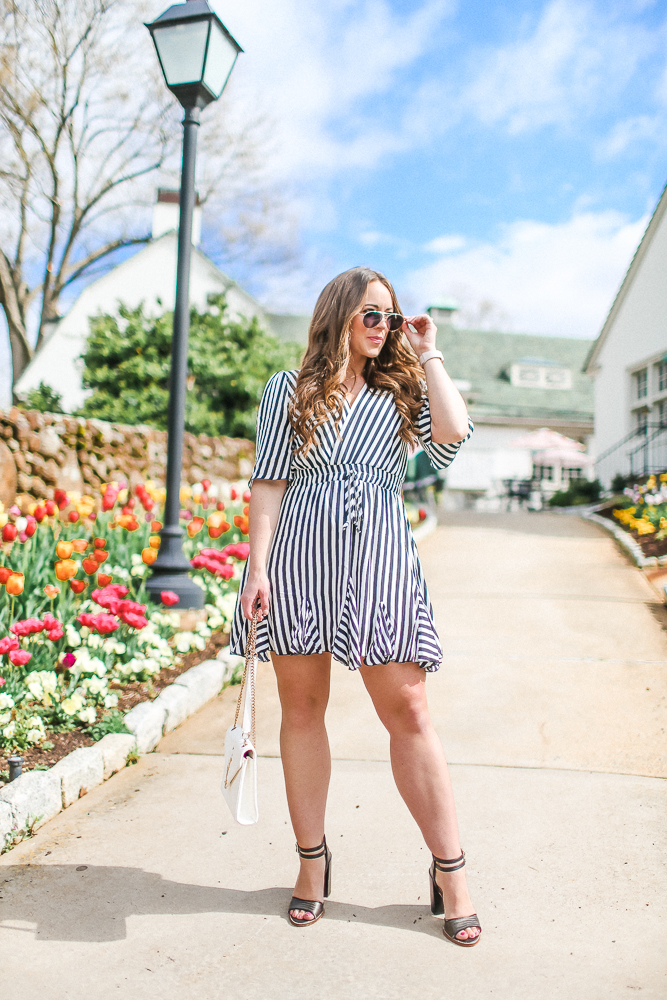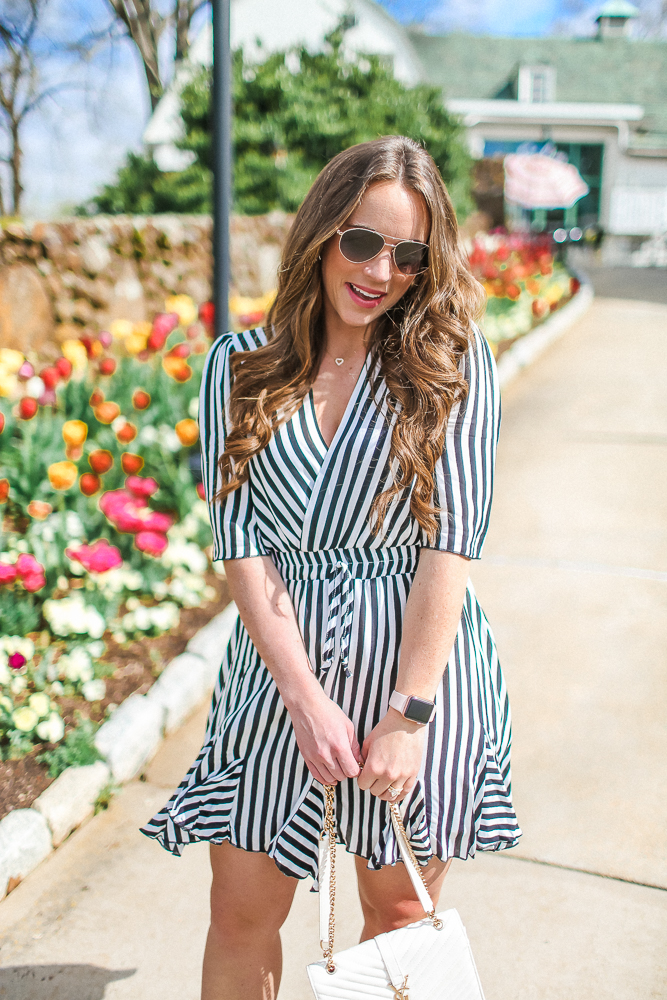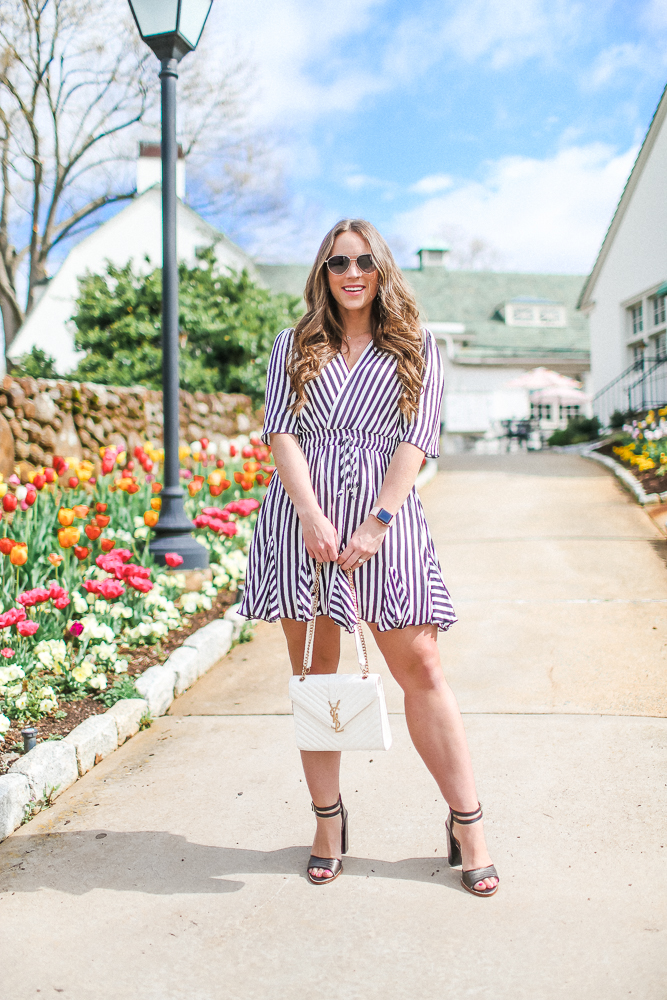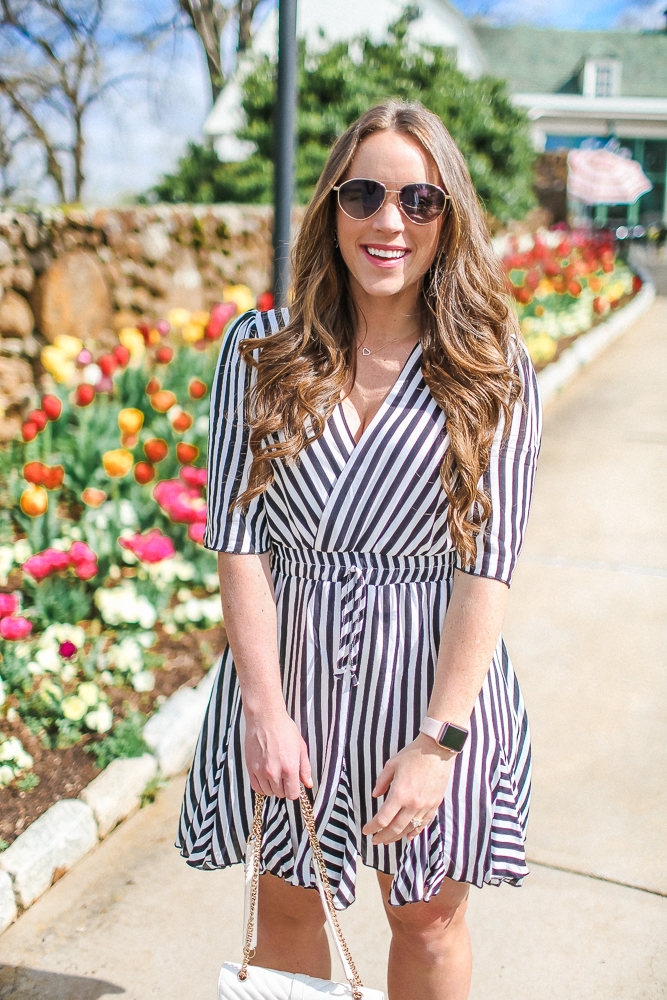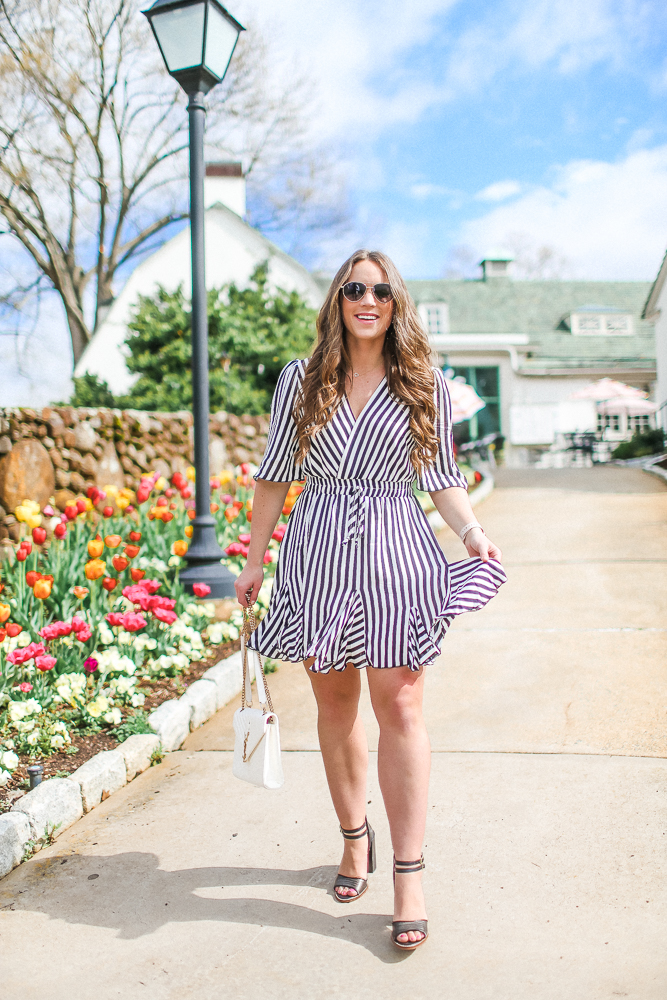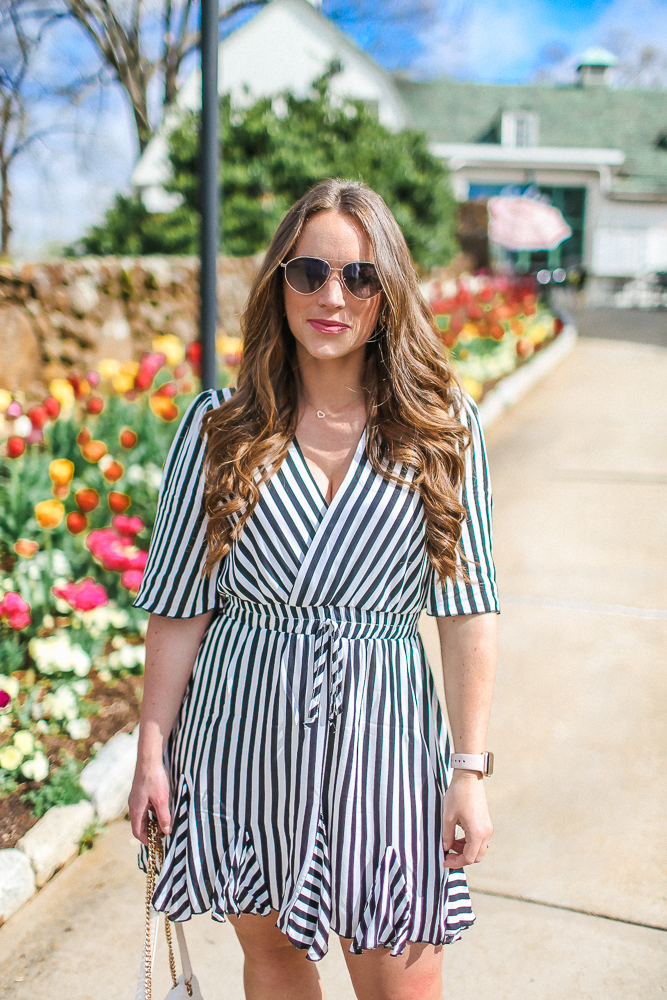 Stripe Amazon Dress // YSL Monogram Kate Handbag // Ankle Strap Wedges // Similar Heart Necklace // Diff Eyewear Sunglasses // Mac Lipstick "Nippon"
Happy Monday you guys! So excited to be sharing with all of you another amazing Amazon Prime dress! This stripe Amazon mini dress comes in a total of six colors and is priced at $20.99! I went with the black and white stripe because I love how classic the combo is. When I saw this blue & white stripe- made me think of Greece even though I have never been there! Lol! Anyways, this stripe Amazon mini dress does come with a white liner in the skirt portion, so you don't have to work about that! This stripe dress has cinched waist, however, the little tie on it is faux. It fit me perfectly snugged so I don't think you would need to tighten it anyways to make it tighter on your waist line. I am wearing a size large for reference. I think a medium would have fit but I like the length to be a bit longer so typically I size up! I knew with the dress having the cinched waist, it would still fit the way I would want it too! You can totally wear a regular bra with this dress which is always nice!
We took these photos outside one of our favorite restaurants in Winston, Silo Bistro Bar. They are an organic, all locally sourced restaurant and have delicious sandwiches haha! It's in such a beautiful place in Winston, I mean look at these beautiful tulips lined behind me! Do you remember last year Pat and I went to a Tulip Farm? It was pretty small and local but I actually kind of feel these ones behind me in these photos are so much prettier! See last year's post at the Tulip Farm here!
This Stripe Amazon Mini Dress is a must have for Spring! How will you style yours….in two days! 😉
Thanks for stopping by,
xx, Brittany Ann
Shop the Post:
W