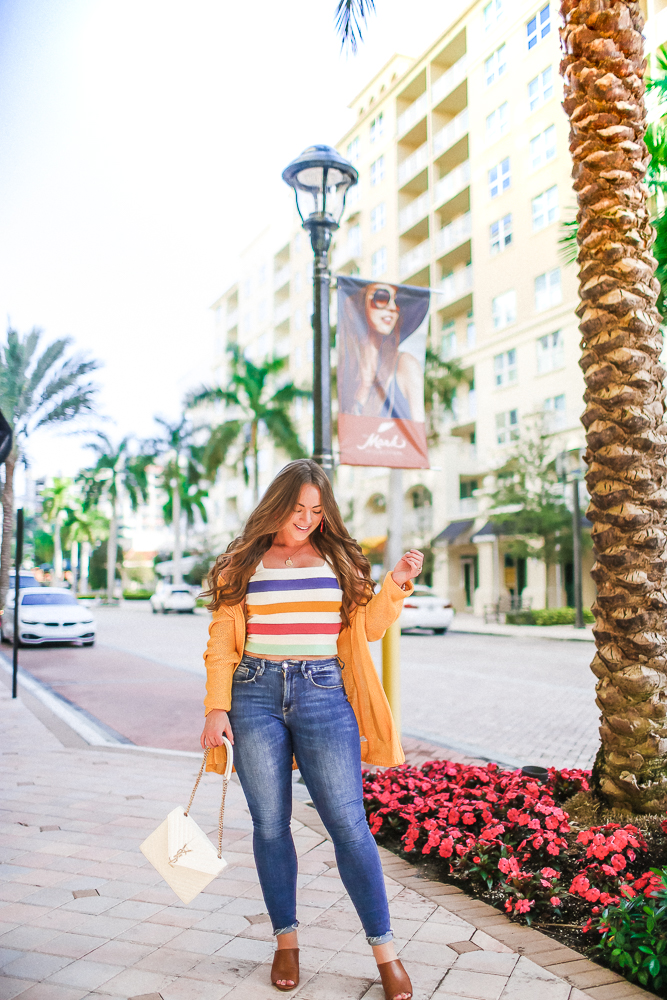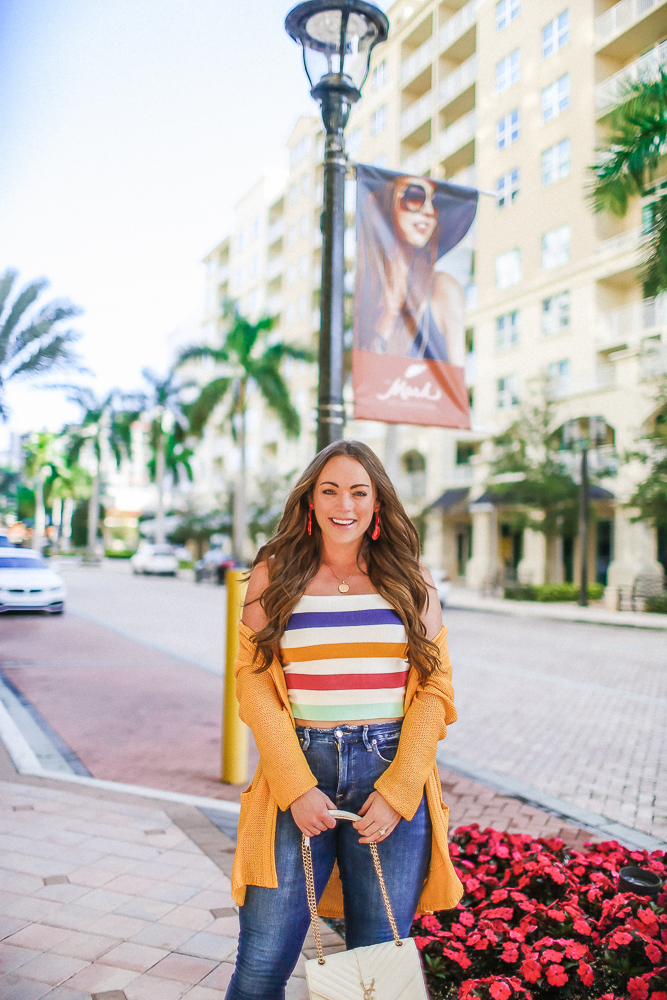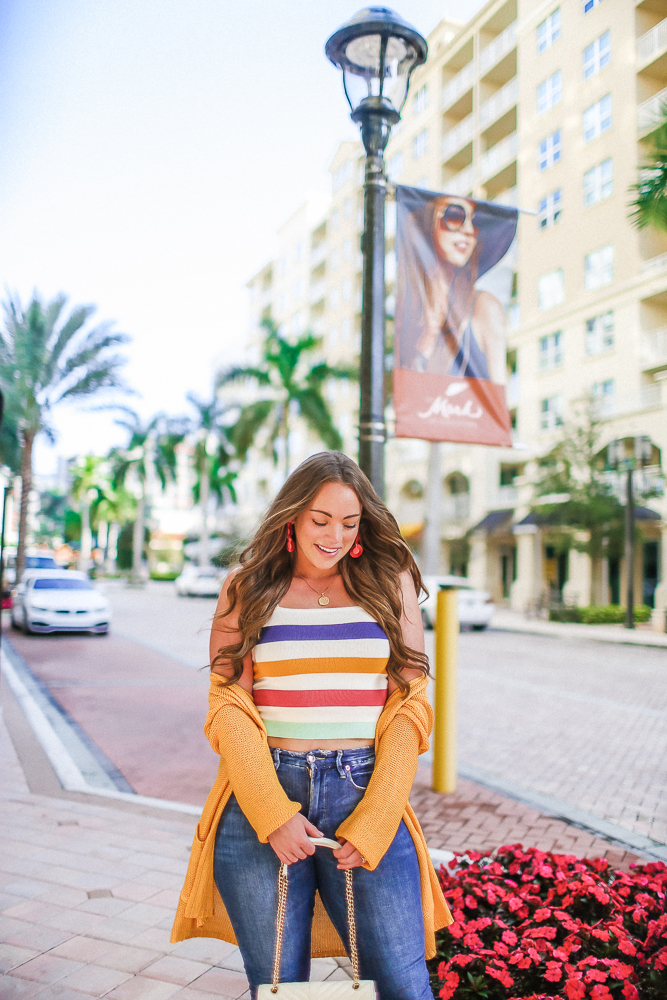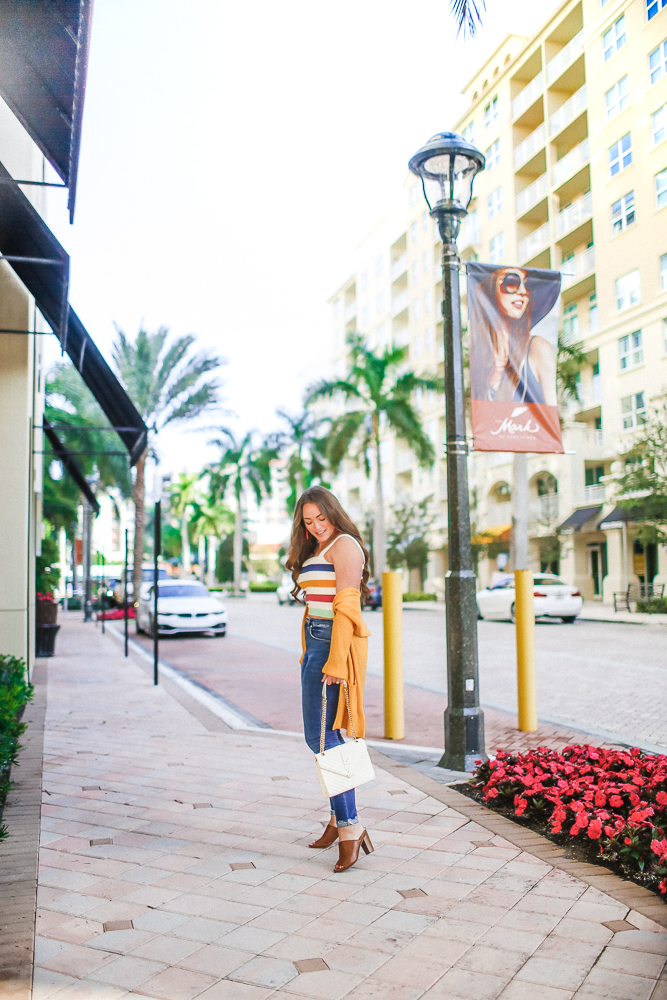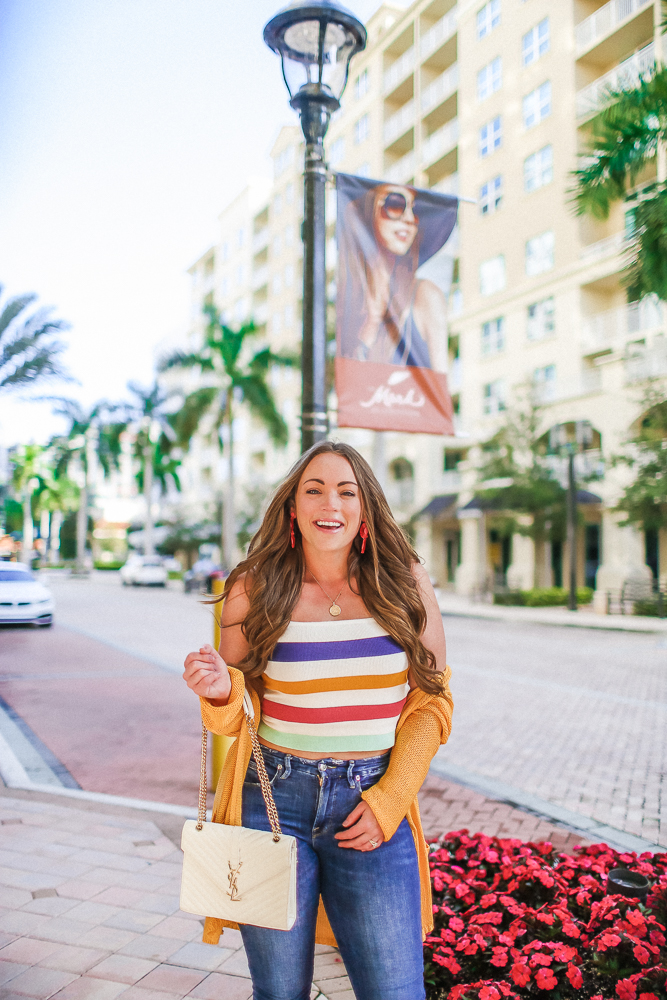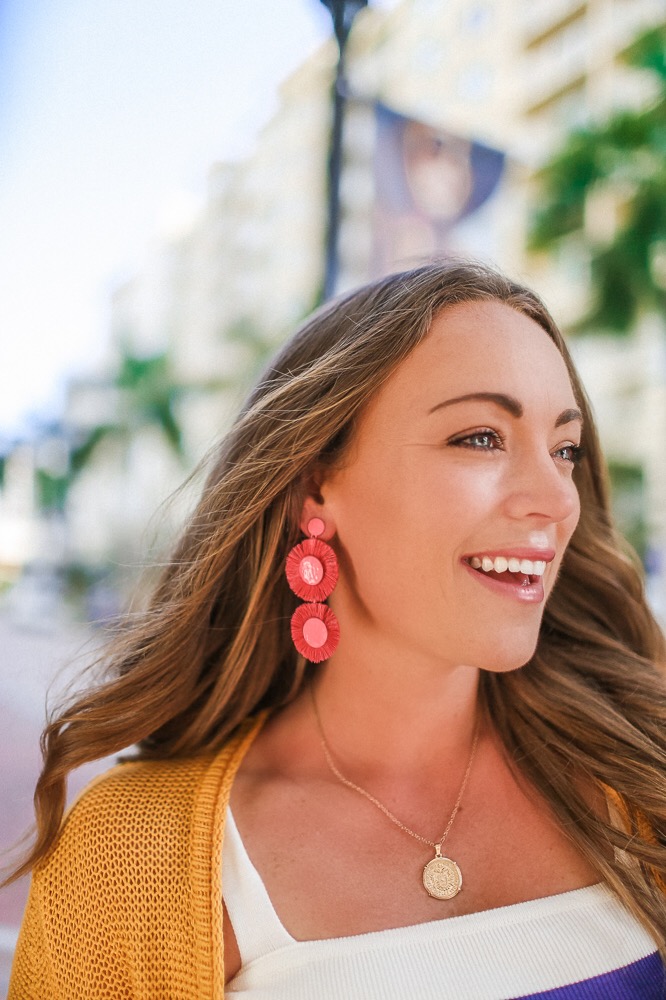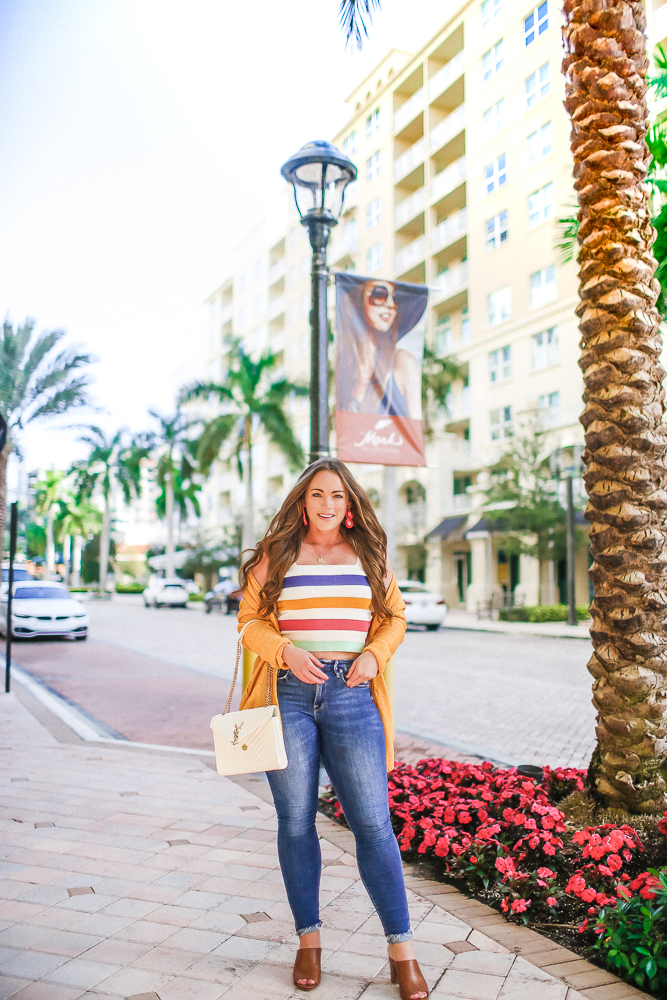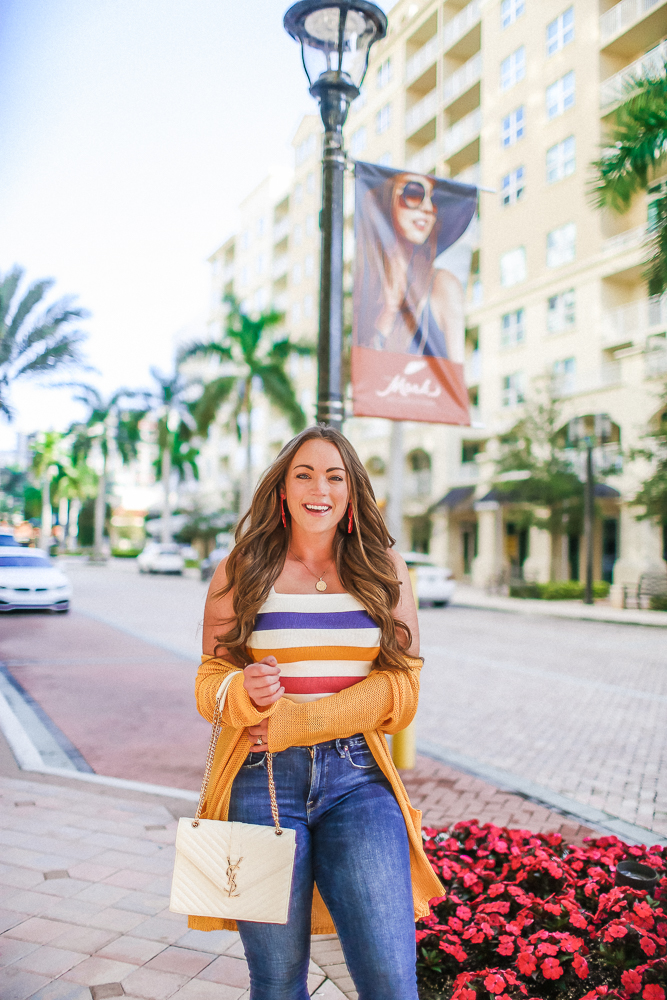 Stripe Tank // Lightweight Cardigan // Good American Jeans // YSL Handbag // Sugarfix by Bauble Bar Drop Statement Earrings // Coin Necklace // Similar Mules
Happy Friday & Happy March you guys! Is it just me or did this week feel like it wasn't going to end? I have been swamped with work and other projects but it just seemed like the days were long. It probably didn't help that it consistently has been raining on and off every day here in Winston. The sun isn't out shining, it has been gloomy! It feels like Pittsburgh weather and that's why my husband and I haven't gone back home! Hahah! I also started a new diet (which totally affects your mood and throws you off balance) where I am cutting calories and watching my macros (protein, carbs and fat) intake. I basically have three numbers I need to be at each day which is drastically different from before where I was hitting a caloric intake # but I was really eating whatever I wanted! Oh, how fun this is!
I'm a big fan of having cute little tanks to layer and restyle in different ways. This rainbow stripe tank caught my eye immediately when I was shopping in store. I'm wearing a size medium and would say it has a decent amount of stretch. I tried the large on as well, but it was too big in the armpit area & then the bottom of the tank flared out. I would say it fits true to your usual size! It also comes in this black version here & since the tank is only $15 I am considering ordering it! The black tank has red, coral, marigold and jade green stripes- it's super cute! I see that tank as a great going out top with black jeans and wedges!
This cardigan is awesome for Spring. It's super light weight and is a softer material. It comes in a natural tan color, dusty blue and then in the yellow marigold that I am wearing above. It's the perfect weight for those chilly mornings that turn to a nice warm heat by the time you leave the office, perfect weight for wearing inside the office if the AC makes it chilly, perfect for wearing on planes- the list goes on! Did I mention the price for the cardigan is only $19. You can't be a these prices! If you have shopped at Forever21 in the past, I encourage you to try again because in my opinion, they have made great strides in their quality, fit and sizing! I wore a lot of their pieces during our wedding trip, you can see those pieces in this post and this post!
What are you guys up to this weekend? Saturday it looks like it's going to be 60 and sunny before another full week of rain! I'm sure Pat and I will spend most of the day outside with Ruby, taking some photos and maybe trying a new restaurant out downtown! I hope you enjoy your weekend!
xx, Brittany Ann
Shop the Post: