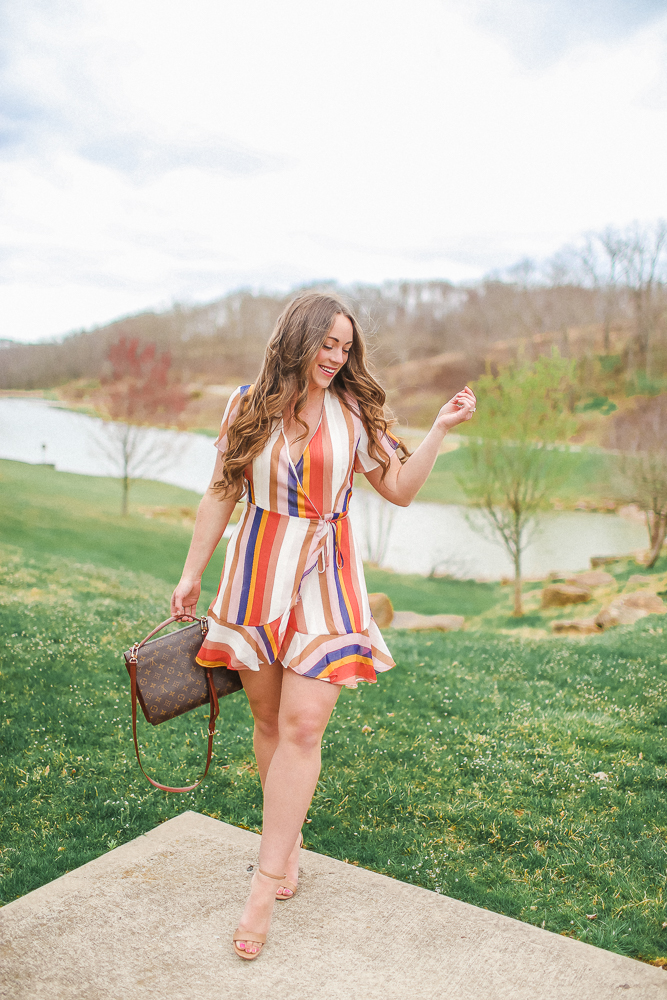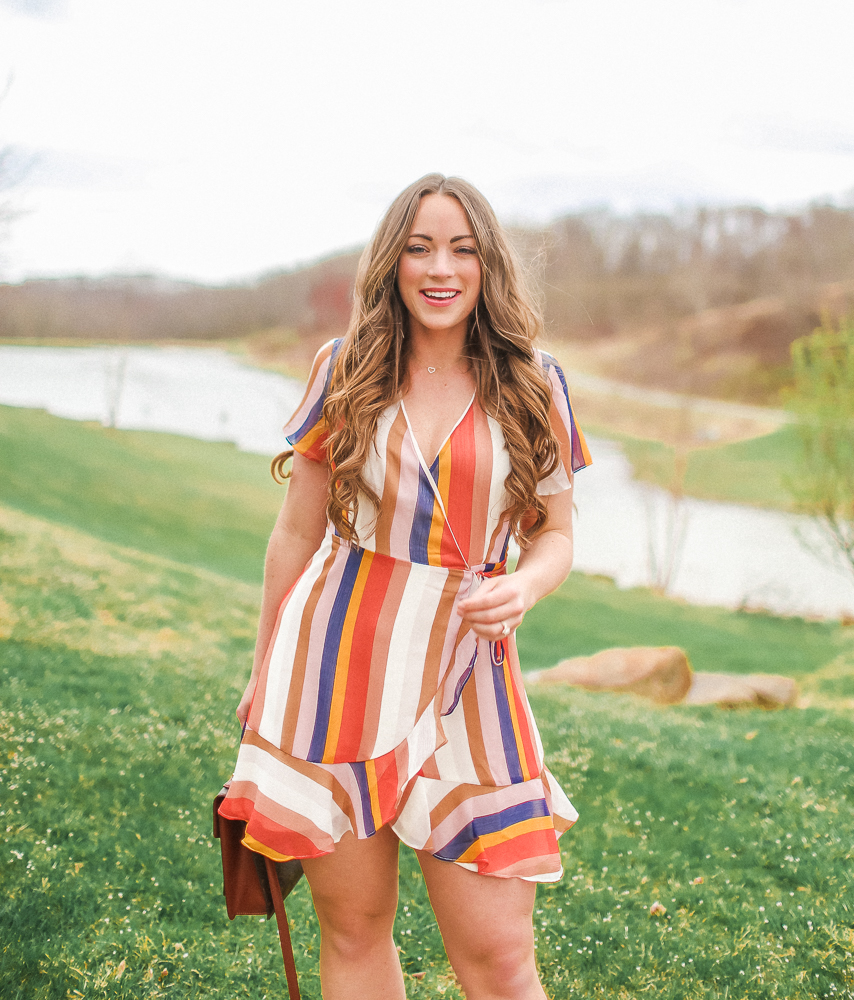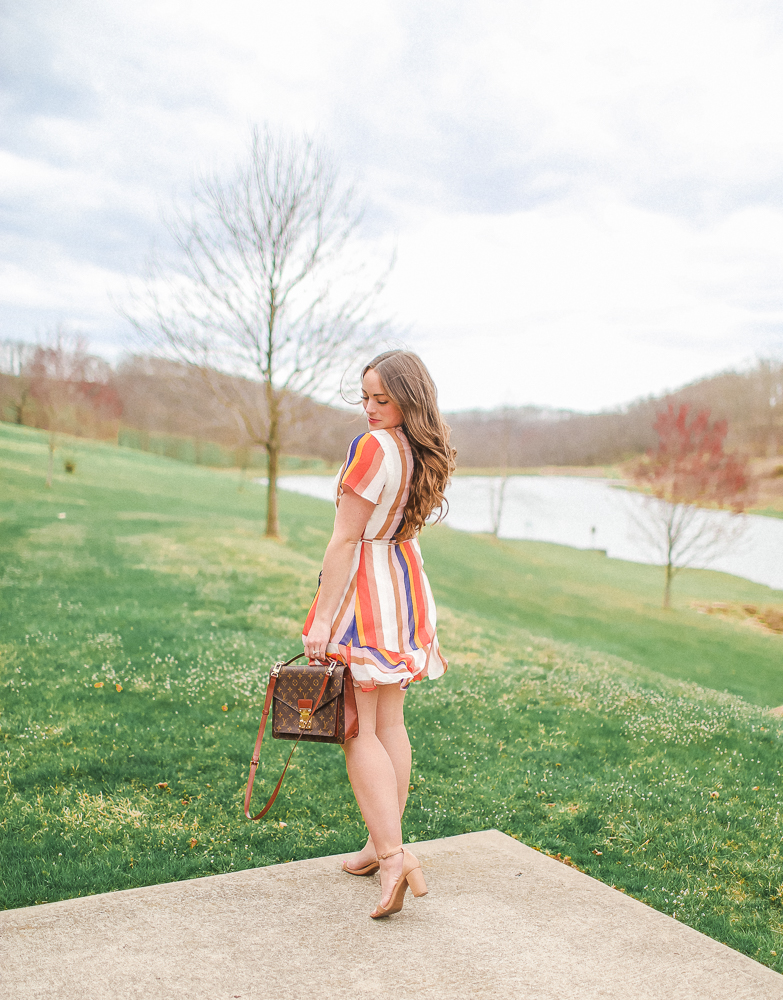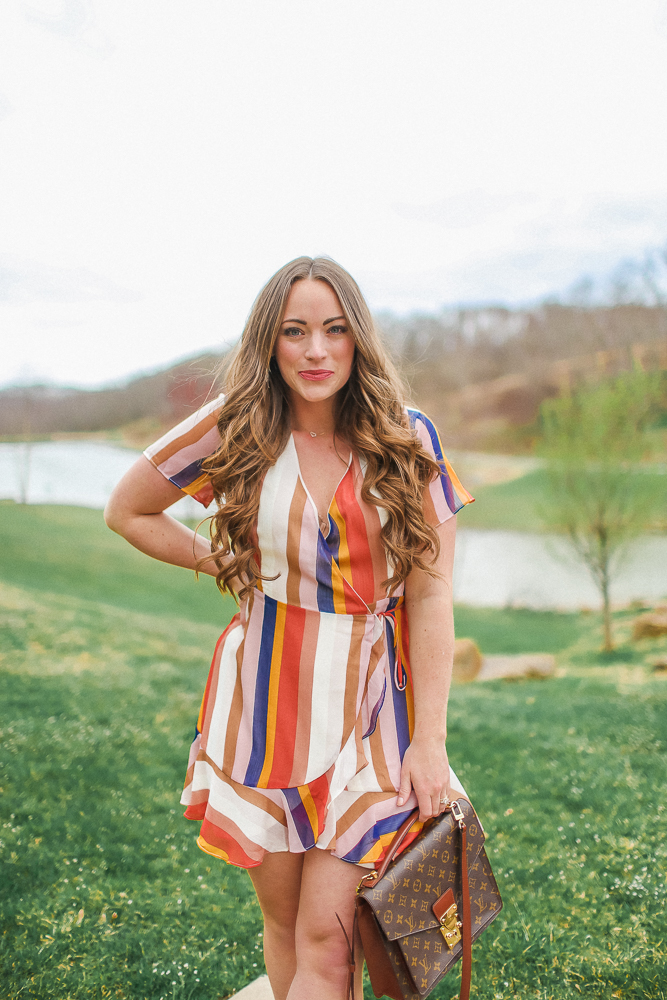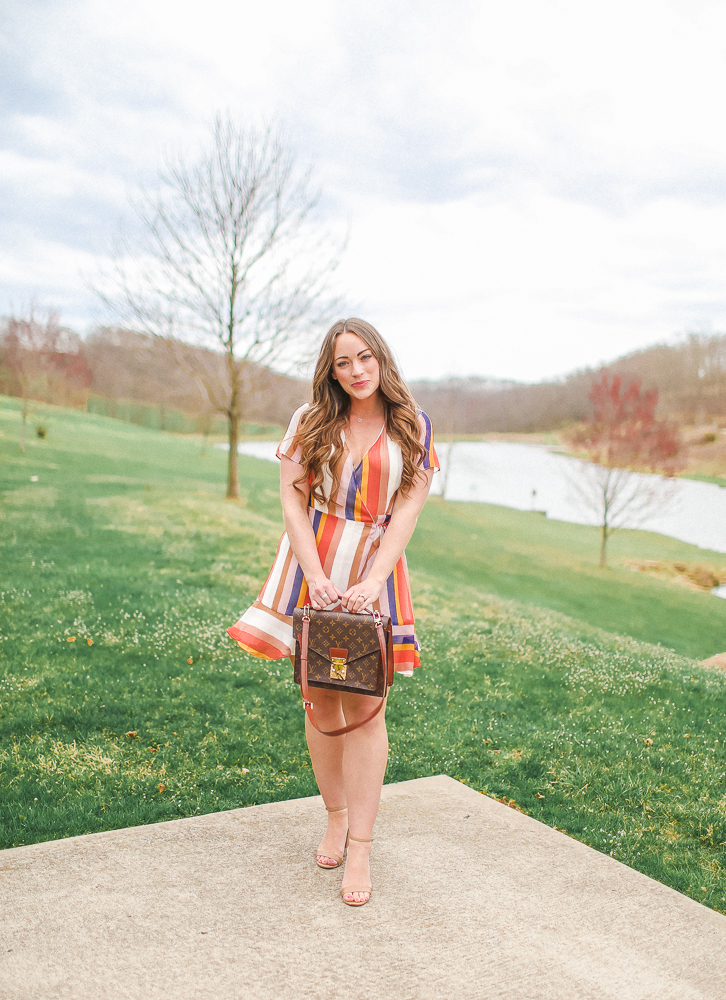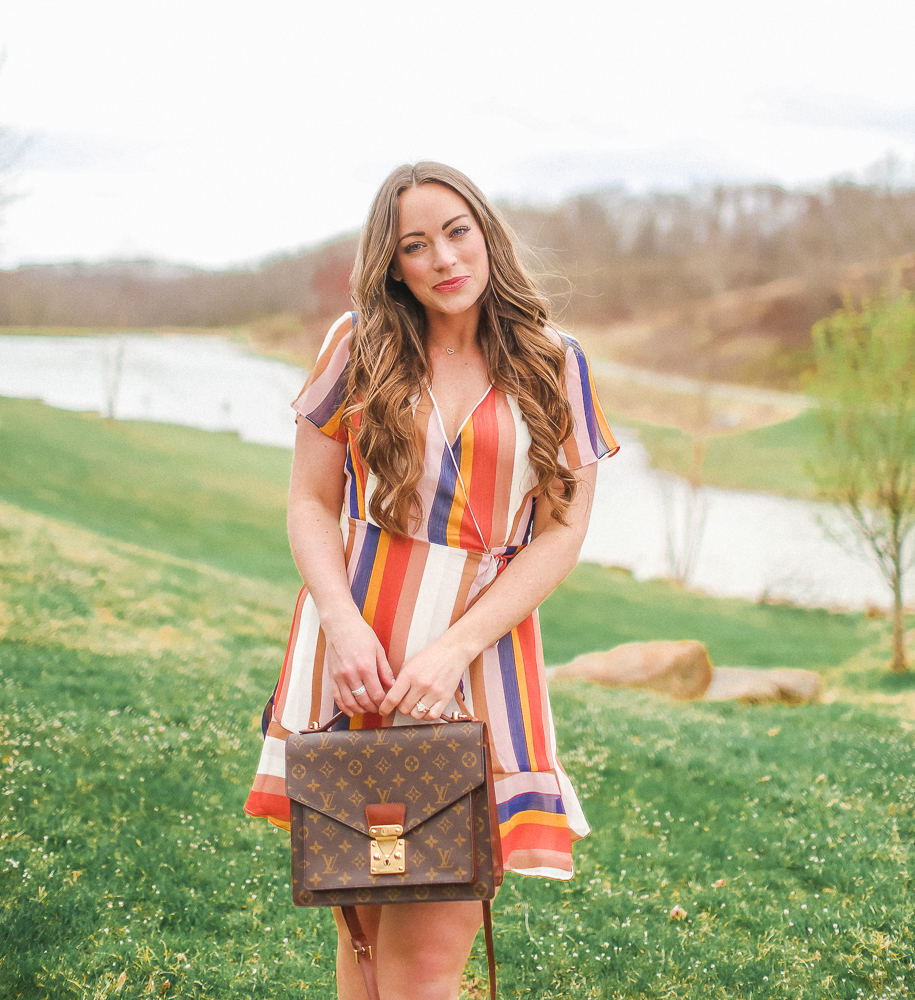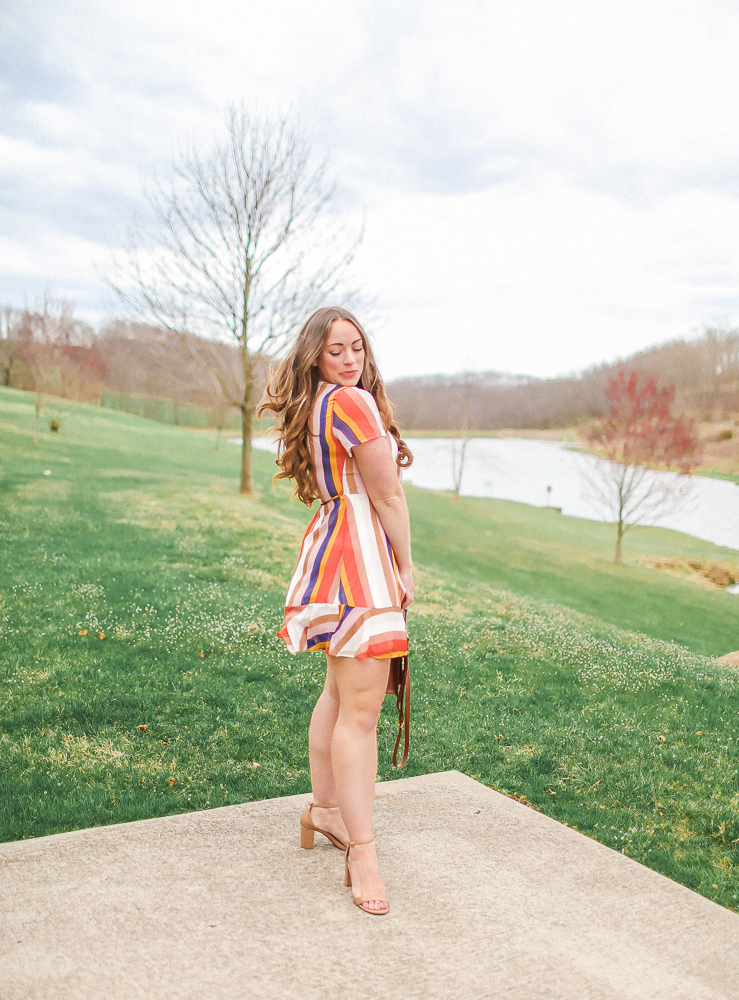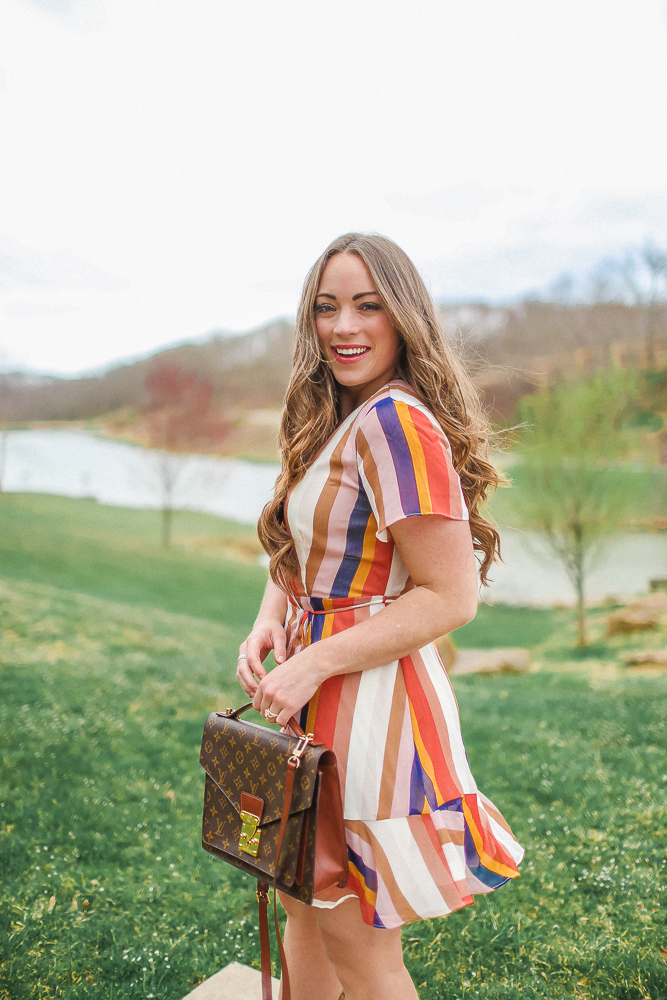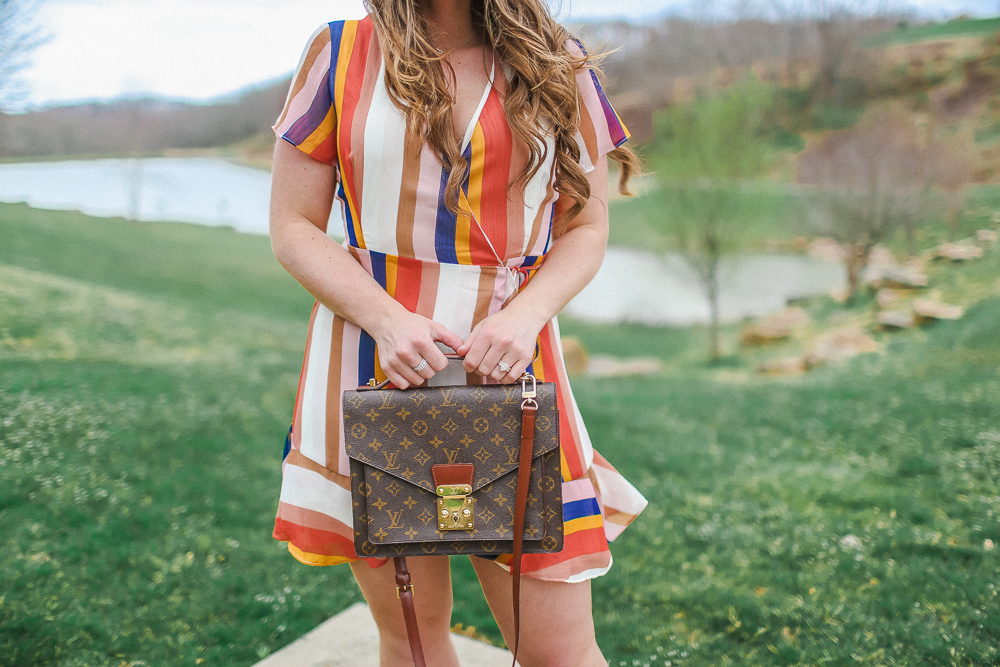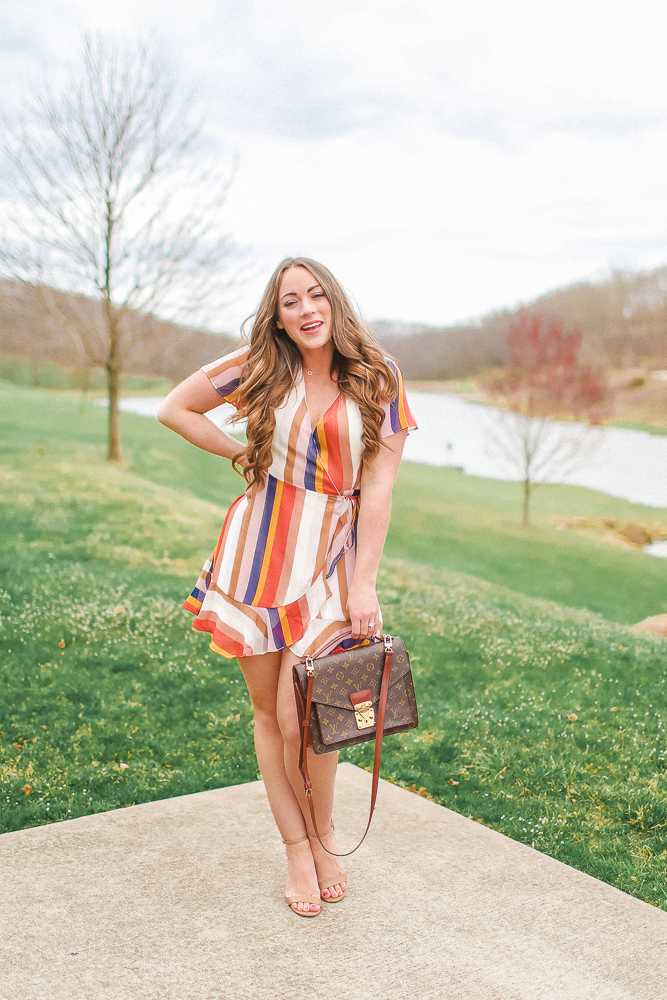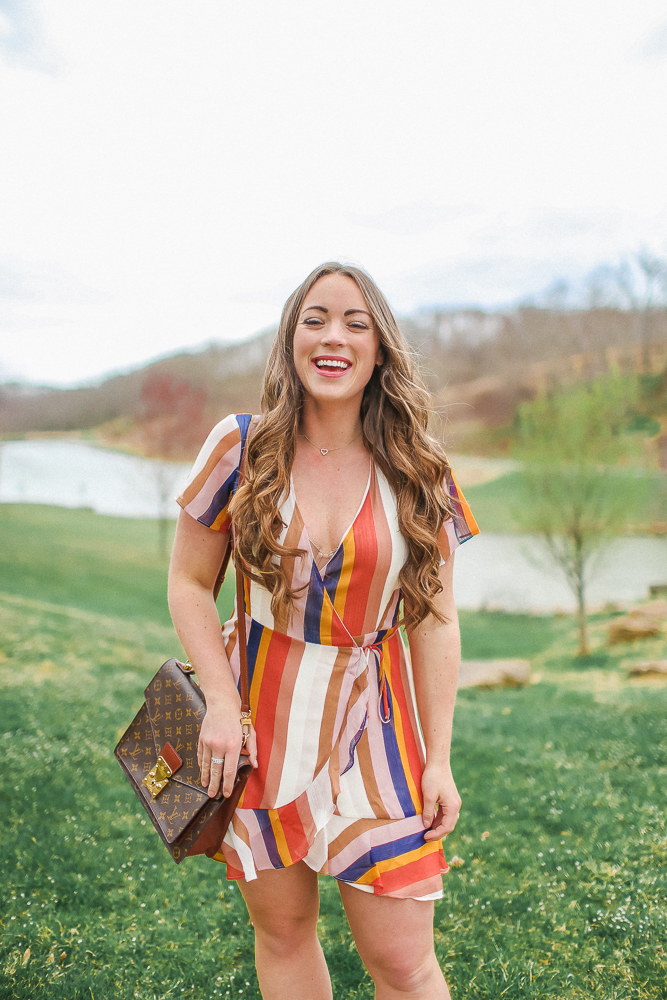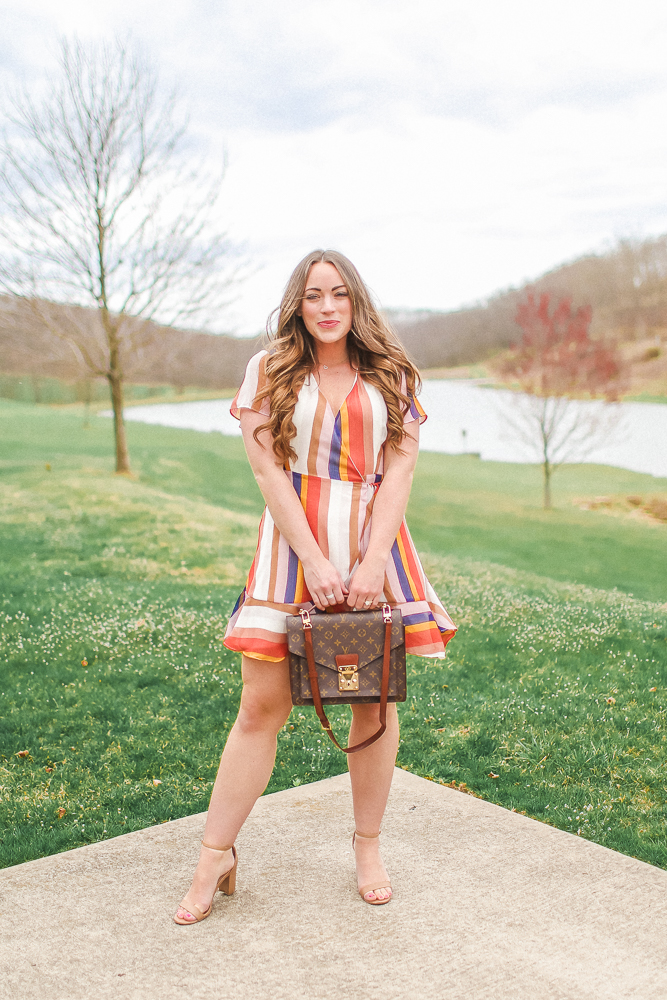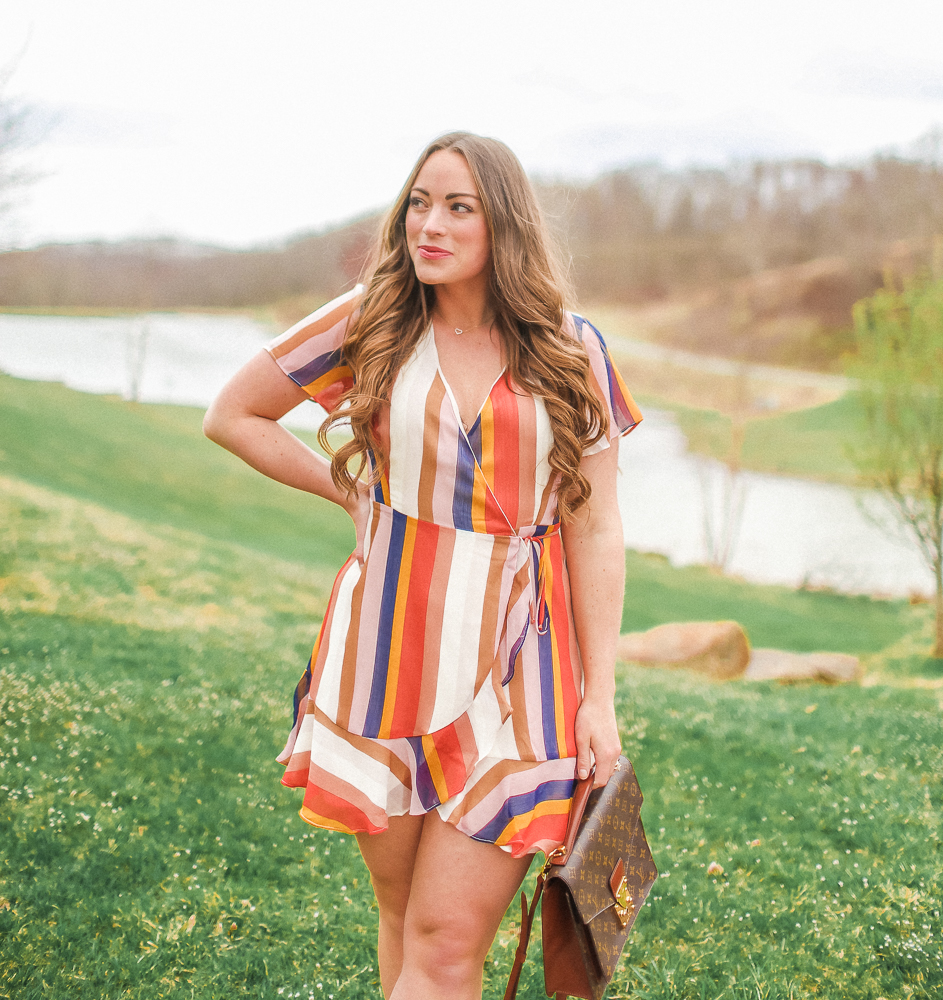 Isabella Wrap Dress // Nude Heels // Heart Necklace // Mac Lipstick in "Creme Cup" // Louis Vuitton Monceau Handbag
Happy Thursday you guys! This week has flown by for me! Did it for you?! While I was home in Pittsburgh last weekend I shot this "Isabella " Stripe Wrap dress which is kind of perfect for many occasions. Let me explain! This stripe wrap dress comes in a total of 7 different print combinations. Front stripes to snakeskin to several different floral prints, there is sure to be one that matches your personal taste. This dress is super flattering for all body types. It is a wrap dress which we all know by now, is my favorite! Wraps are completely adjustable to fit your body. If you need more room you simply tie it loser and the fabric hangs over your shape. Since I have a curvier shape but a smaller waist, I am able to pull the little strap tighter to really show off my smaller waist and have the fabric fall over my curves! This stripe wrap dress runs true to size, I am wearing a size medium. I do think I could size up for a bit more length, however, I then think the dress would be a bit big on top. I recommend a safety pin to keep the v-neck shape secured while you go about your day. If I would this to a work setting, I would pin it so I would be sure I would not be fussing with it. It does not have a hook & eye closure at the chest so a simple safety pin would do! This stripe wrap dress is really ideal for many areas of your life. This dress is perfect for the office, Church, lunch dates, date night, etc. Priced at $49, you can't beat the quality, fit and the selection!
See my love for wrap dresses on my blog here 🙂
Yesterday Pat and I celebrated our first wedding anniversary! We can't believe how fast the year has flown by. It feels like just yesterday we were in the Dominican Republic with our family and friends celebrating our commitment to one and another. This past year has been an amazing year, we are so blessed and have felt God's presence in our marriage and in our lives. I want to share a marriage related post with you guys next week! 🙂
See all things from our wedding here on my blog!
Shop the Post:
C