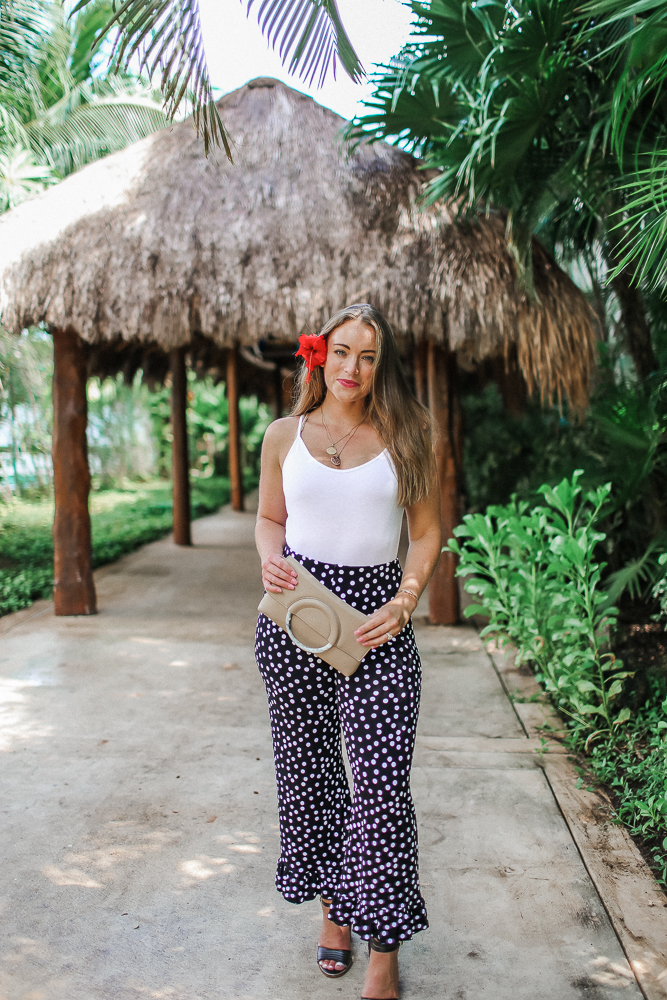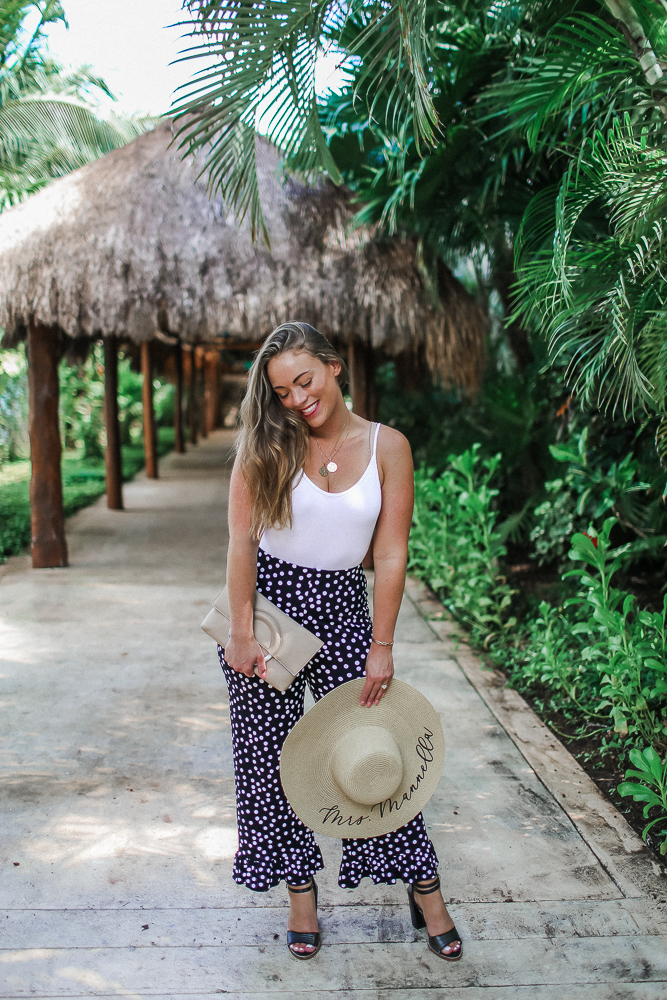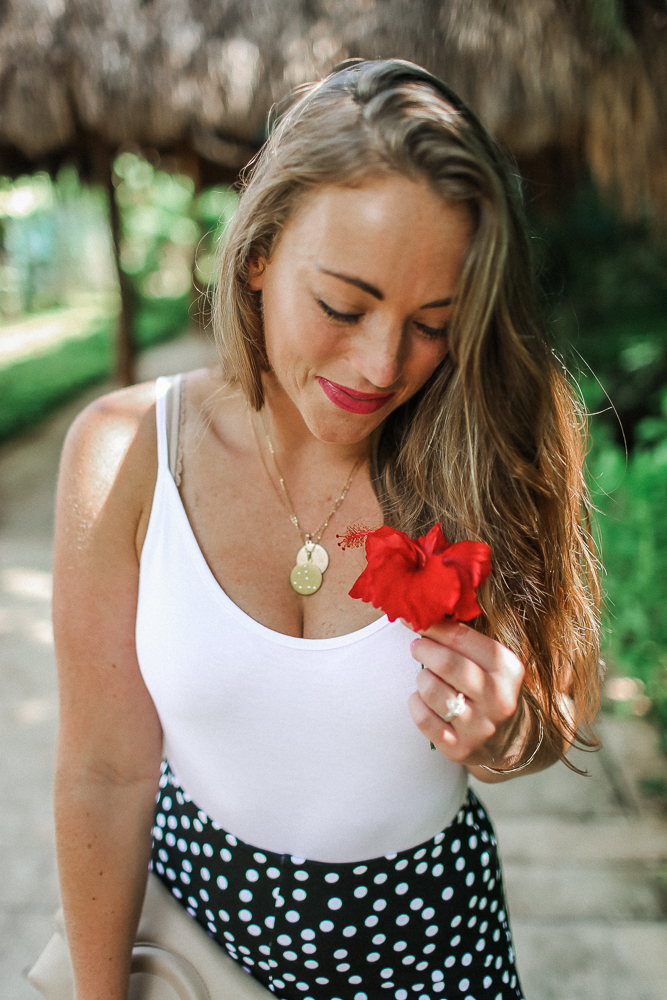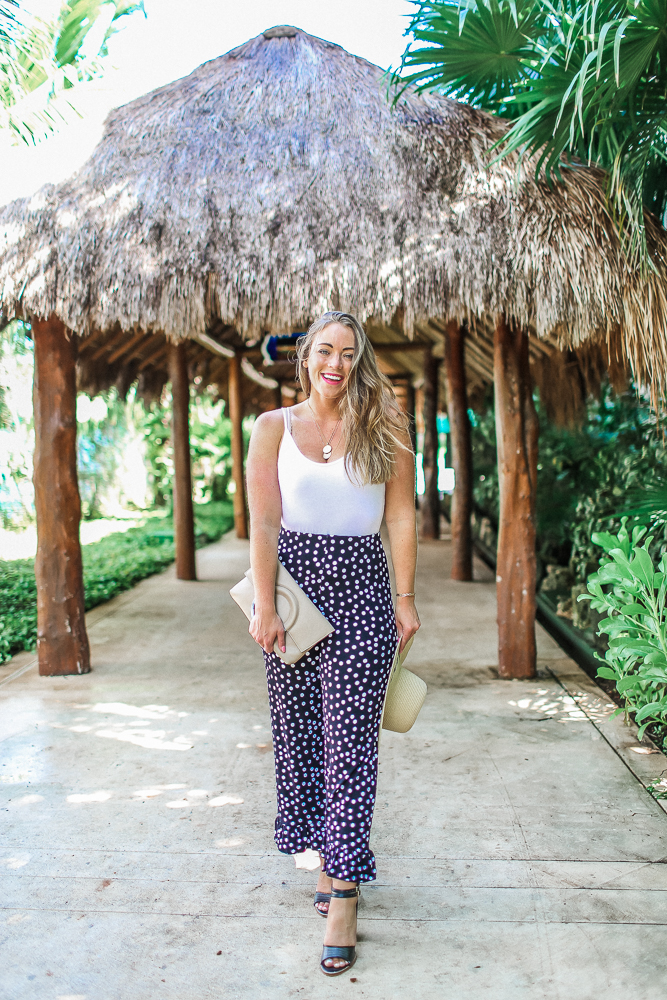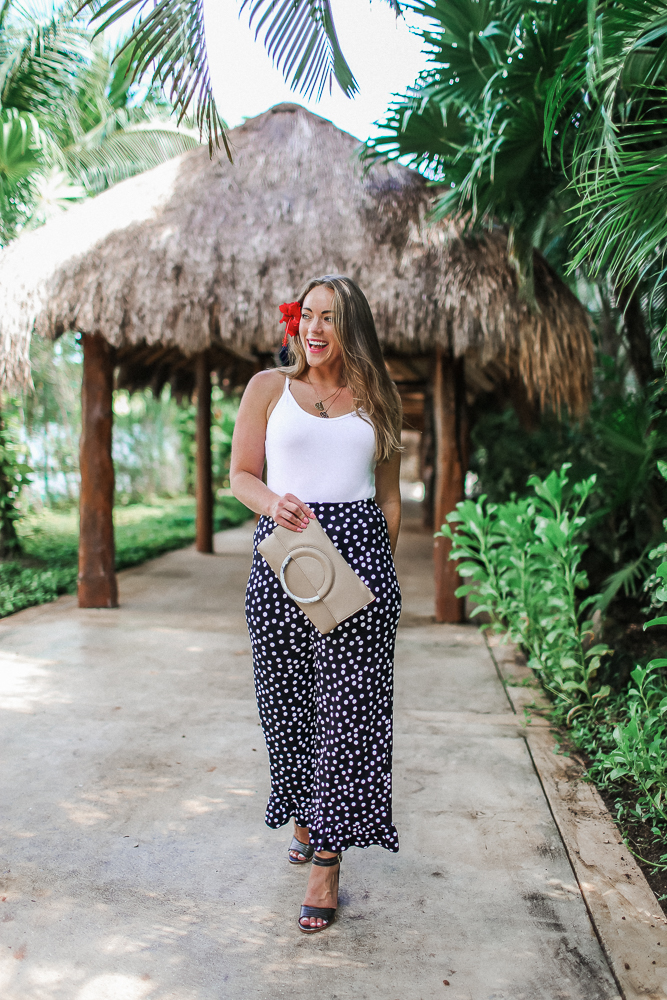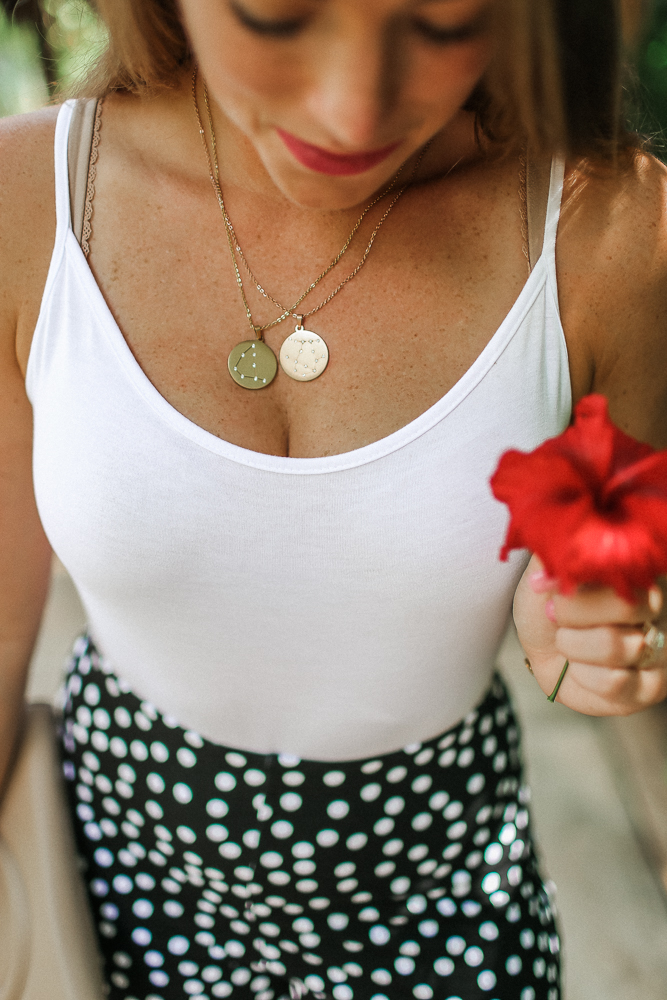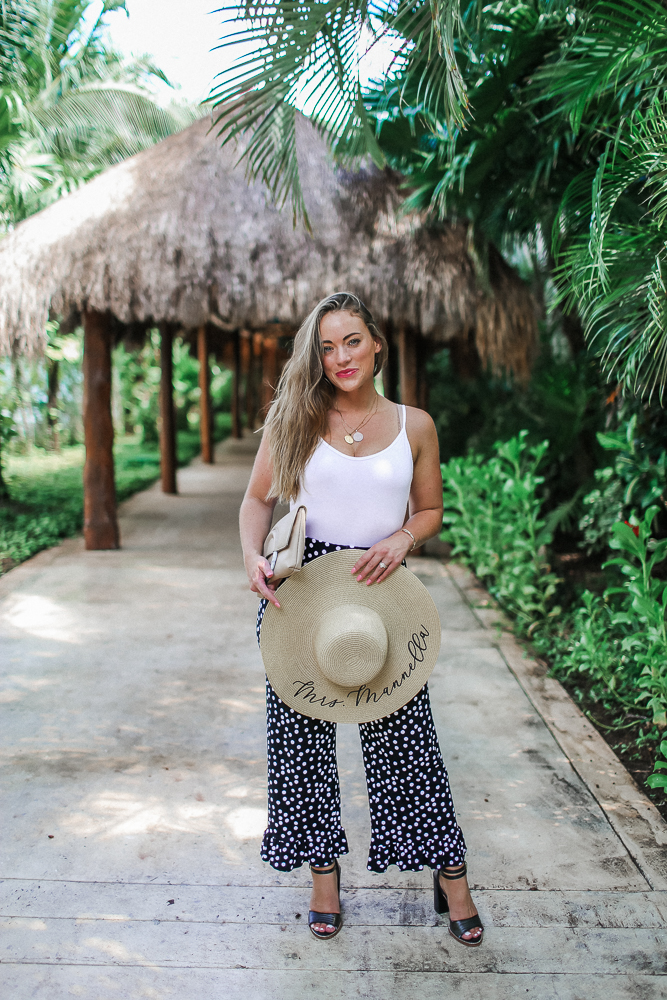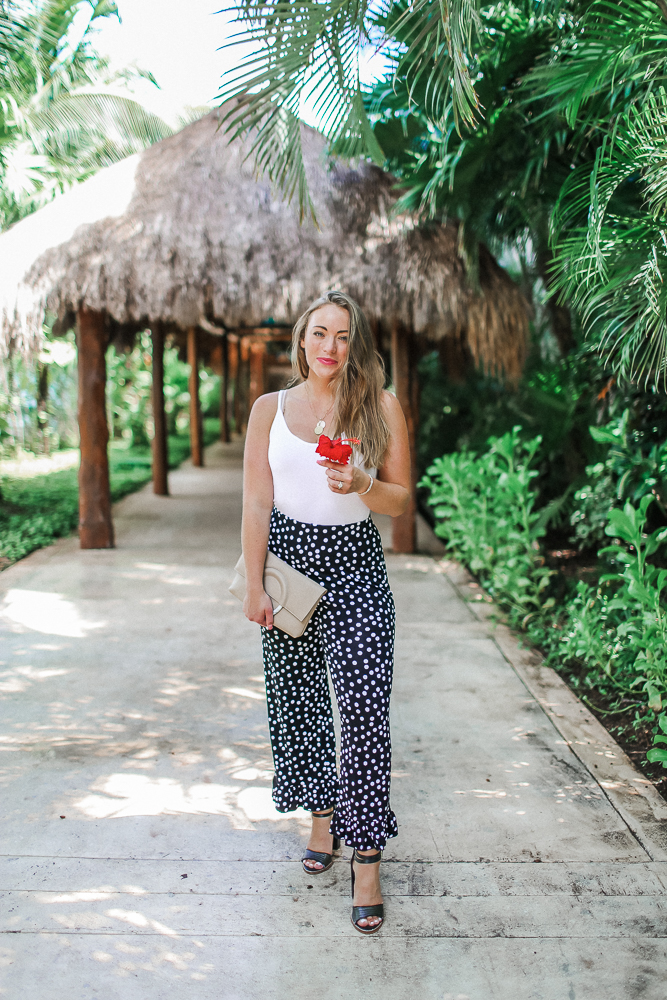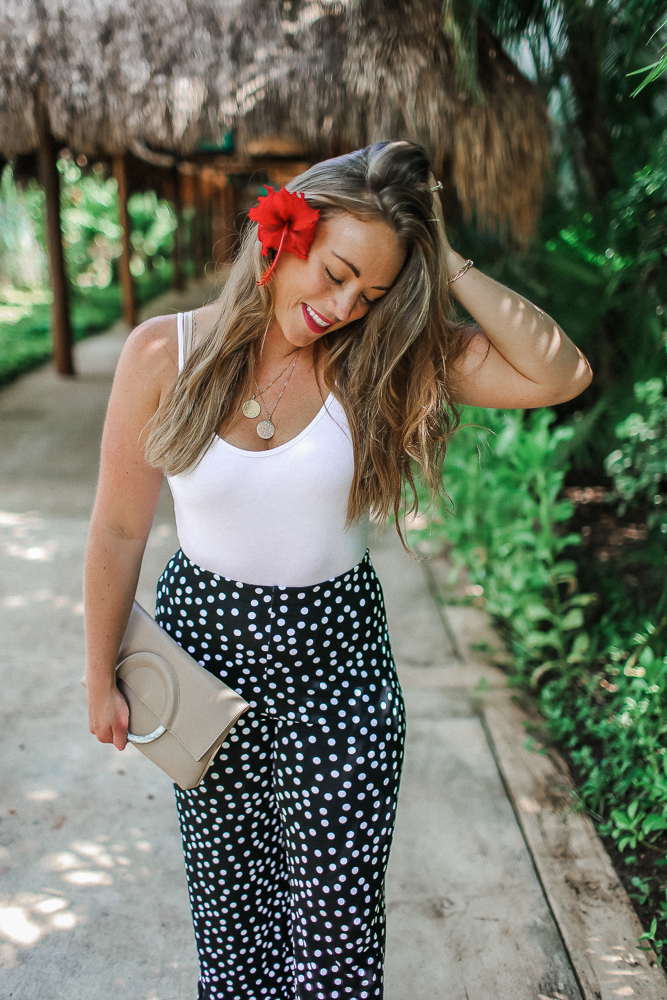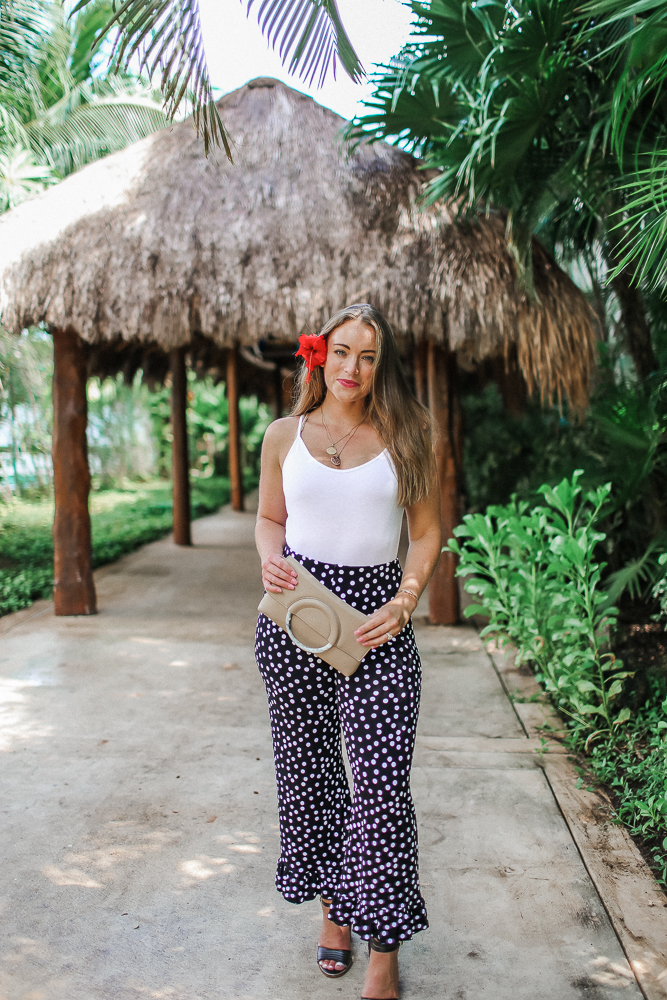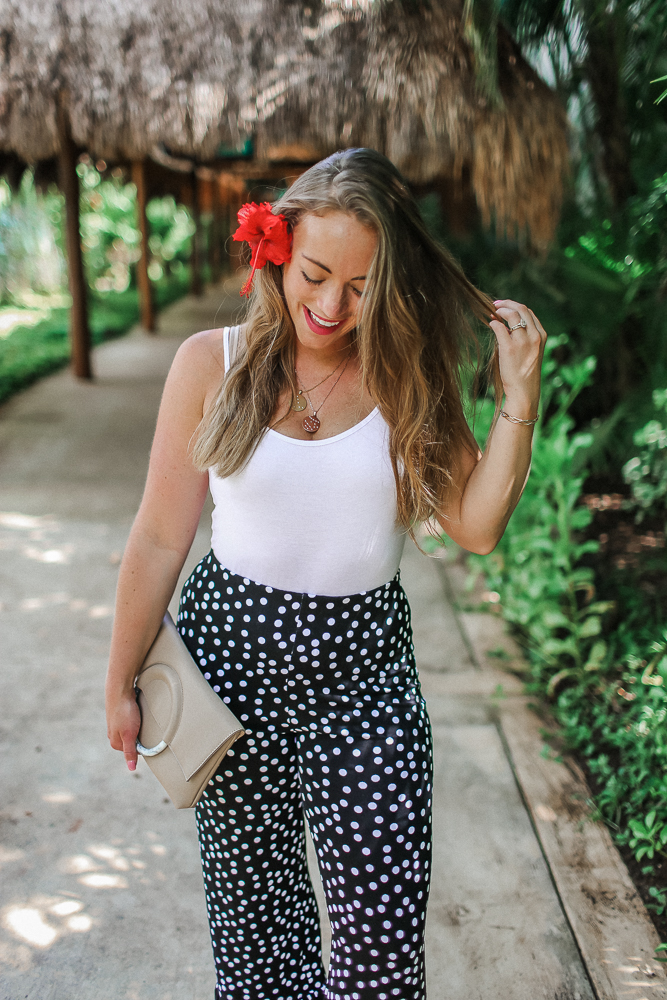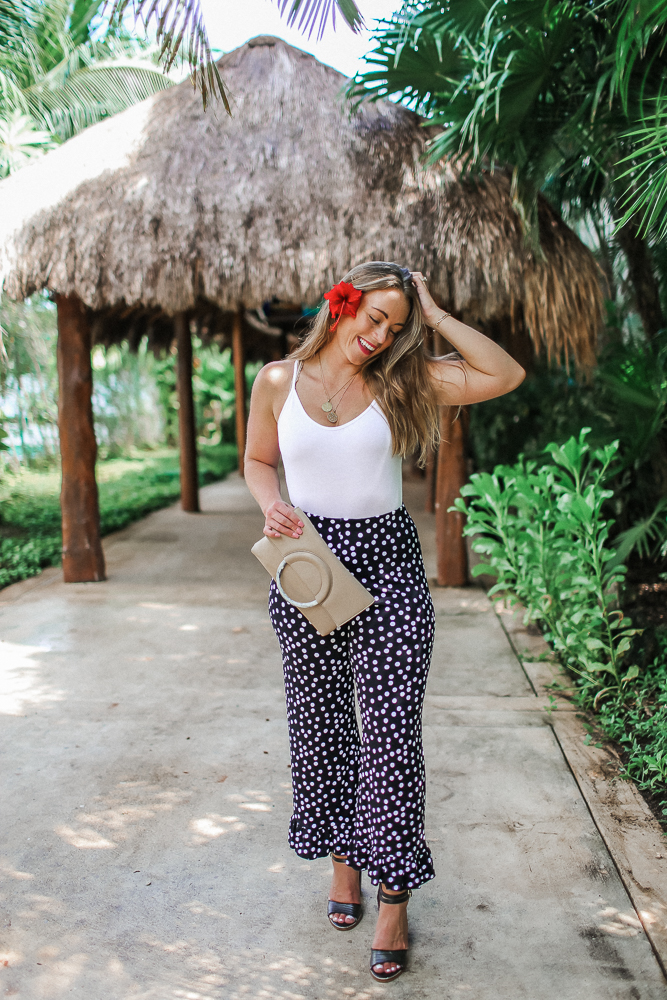 Bodysuit // Polka Dot Pants // Zodiac Pendant Necklace // Clutch // Ankle Strap Heels // Bracelet
Okay, this is my goodbye summer post (insert sad crying emoji here-lol). While I admit, I do love Fall, it is hard for me to say good bye to summer! I was born and raised in Pittsburgh (Go STEELERS!) and attended school in northeastern Ohio, summer here in the Carolinas are INSANELY LONG & I LOVEEEE IT! I just love the heat and bring on the nineties all day please! Anyways, I wanted to still share these photos from our trip because these pants are amazing. They feel like I am wearing pajama pants outside of the house- which when they are this cute, I am totally okay with that! Ah, I just checked and they are out of a lot of sizes, I'll keep you guys updated on my instagram stories if they restock because trust me, you're going to want to give these guys a go! The pants are only $35  and I can see myself wearing them again with layering a cardigan and switching the wedges to flats. Actually, that would be a cute outfit to go pumpkin picking!! Okay, okay I am fully ready to embrace Fall and all of its activities!
Can we talk about polka dots for a moment? I am obsessed! I have been wearing them all summer long in dresses, two piece sets, tops, over and over! My favorite was when I wore this navy and white two piece pant set in the Dominican, see that post here. On Wednesday this week, I will be sharing a polka dot-leopard print mix wrap skirt that is perfect for wearing now and later. I styled it with a simple tank, but as we move into cooler weather, you can certainly add a jacket or cardigan! Be sure to come back on Wednesday for that!
Happy Monday!
xx, Brittany Ann
Shop the Post: