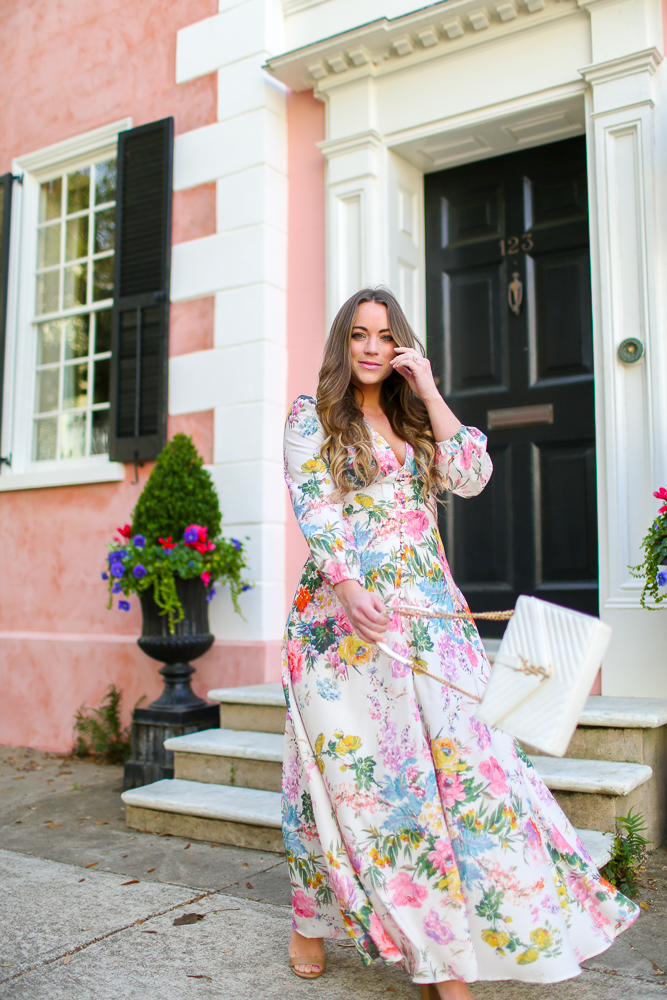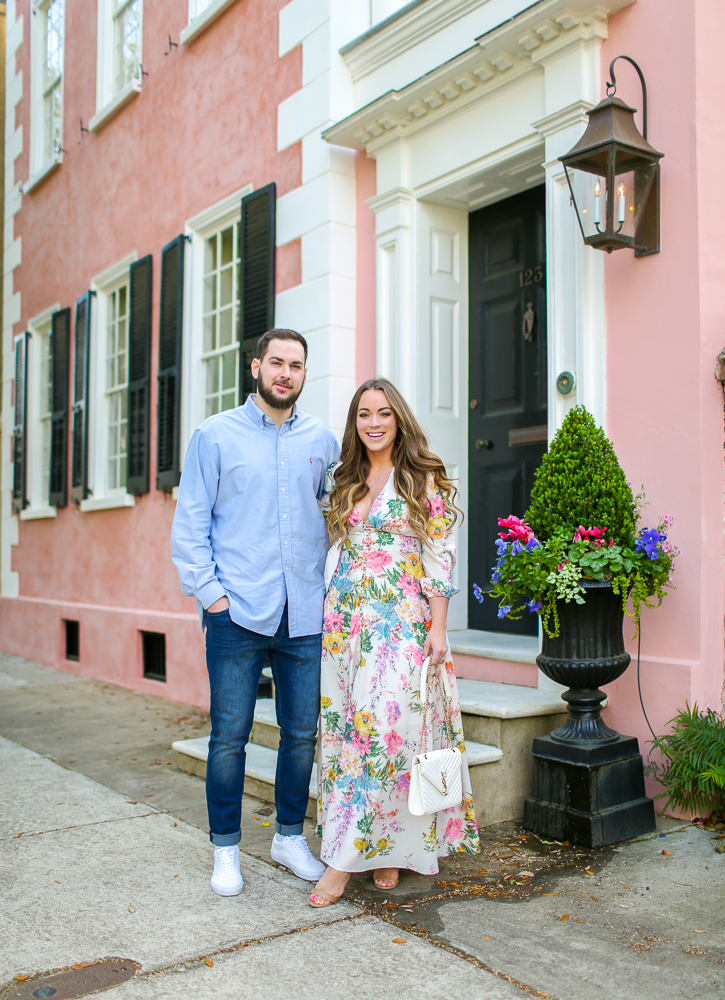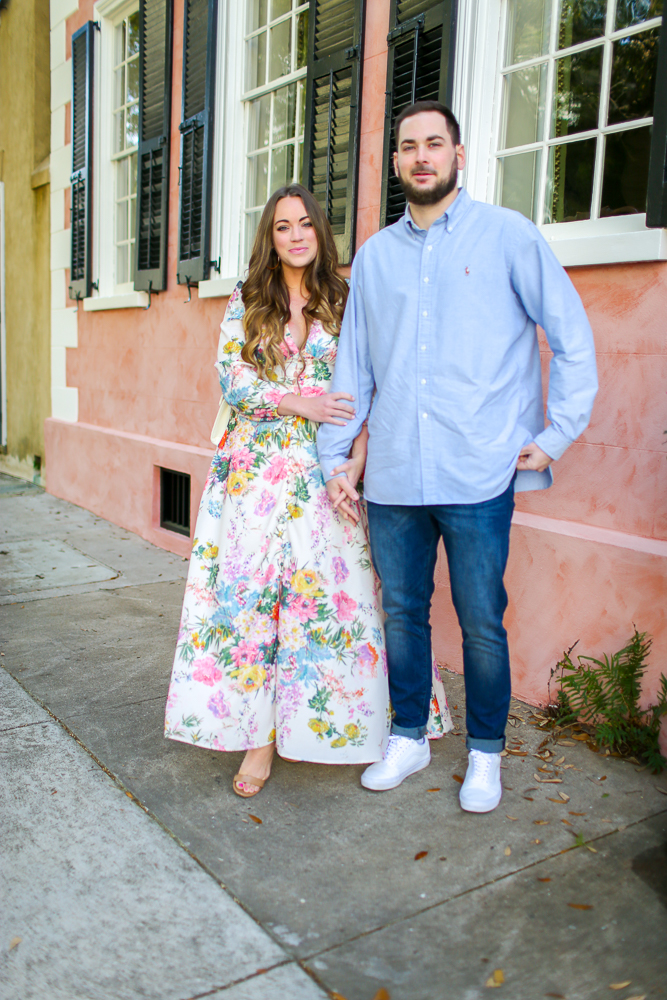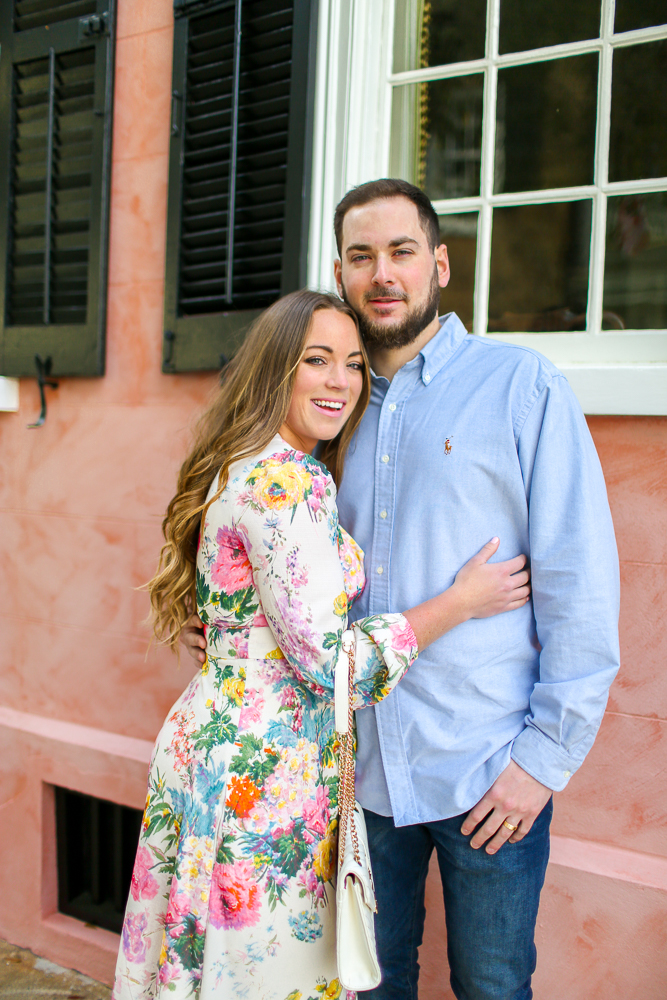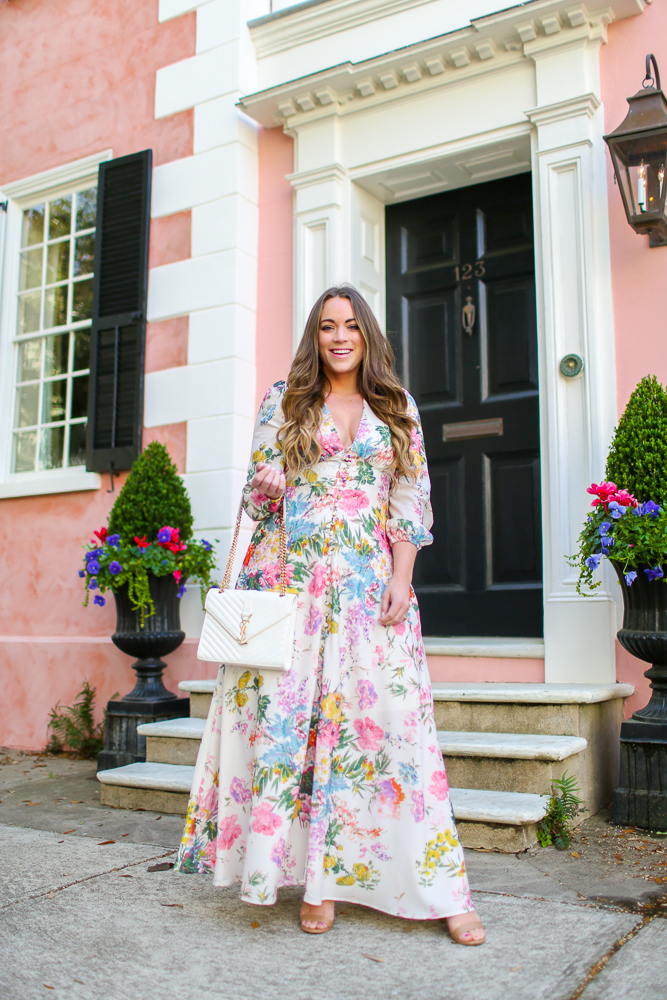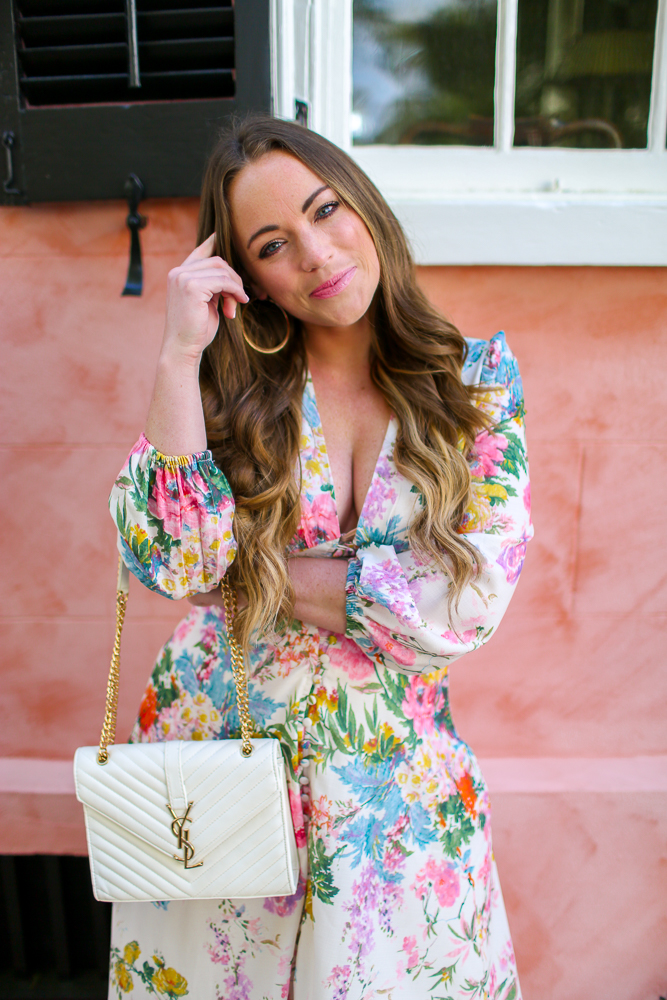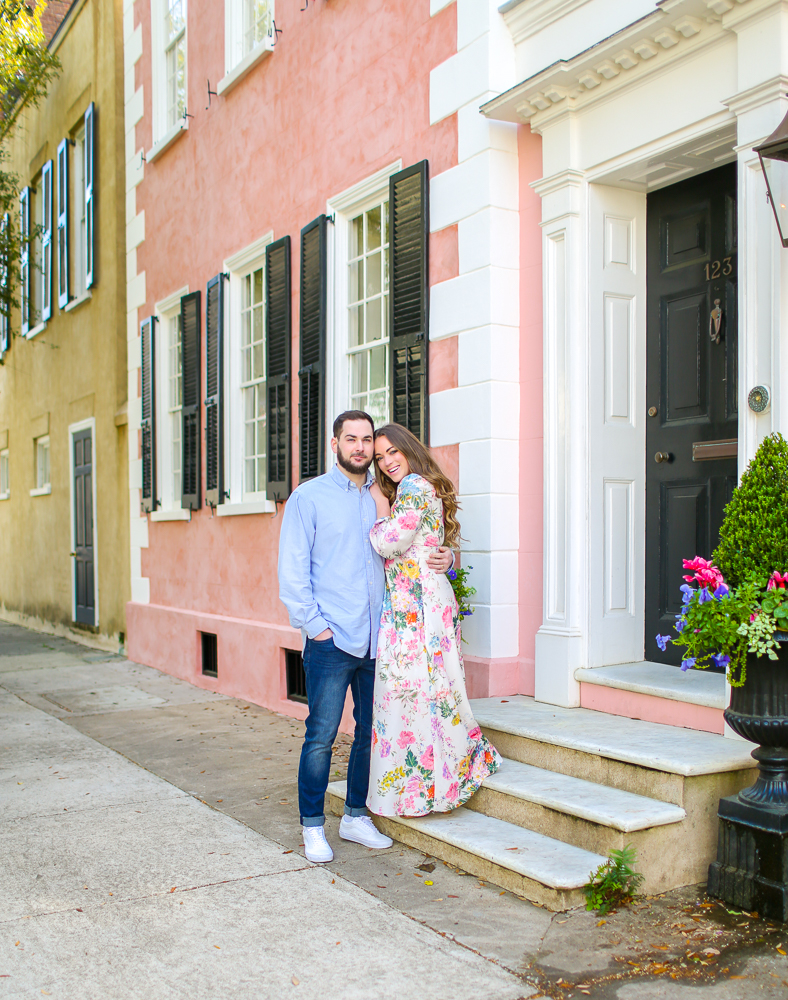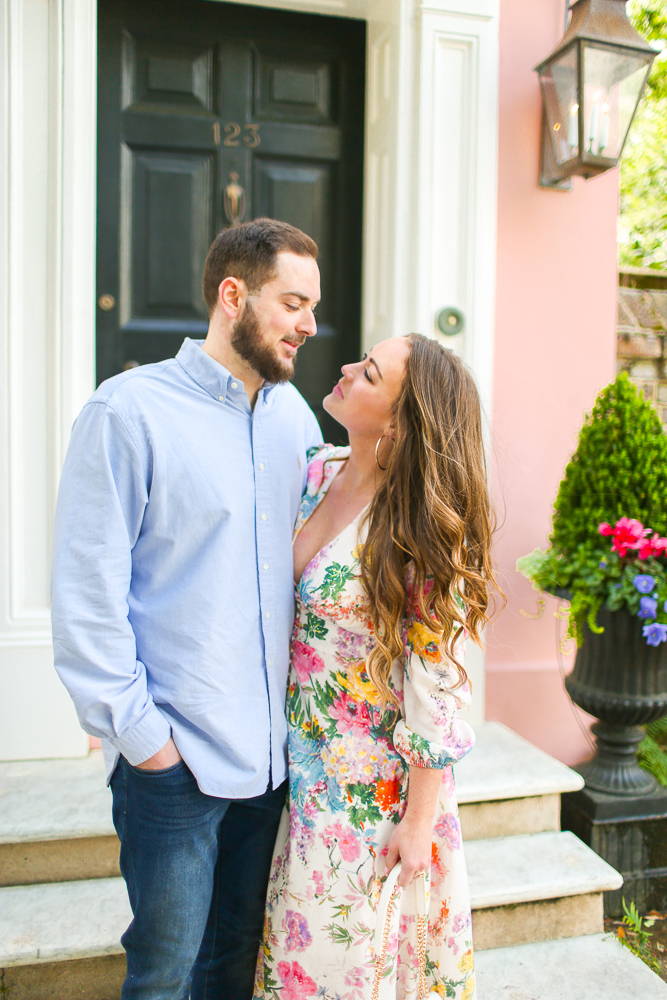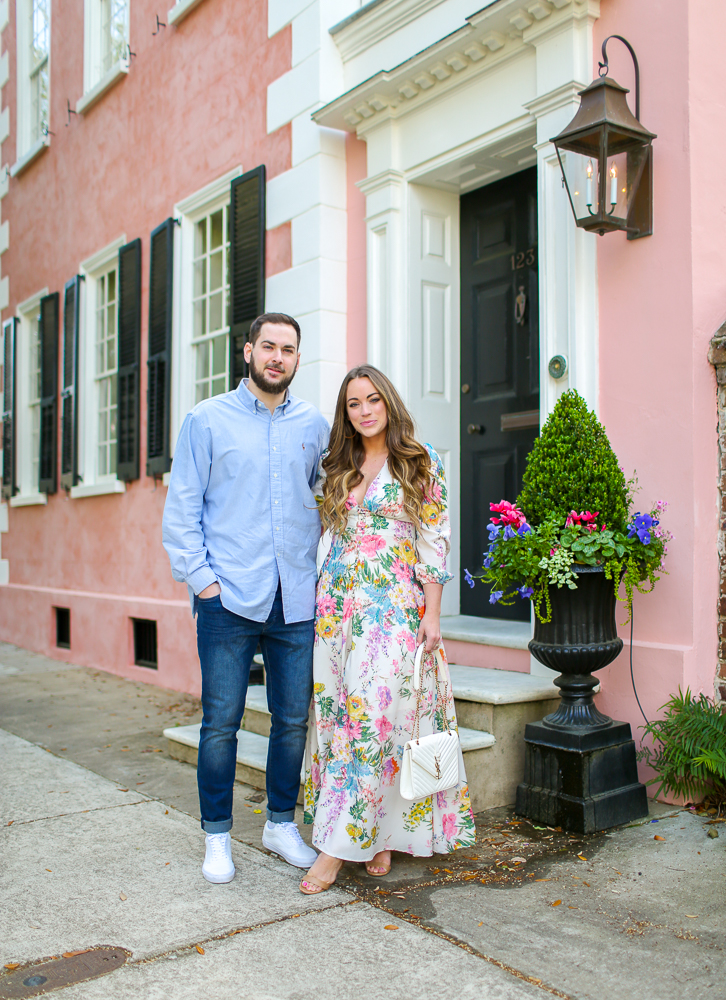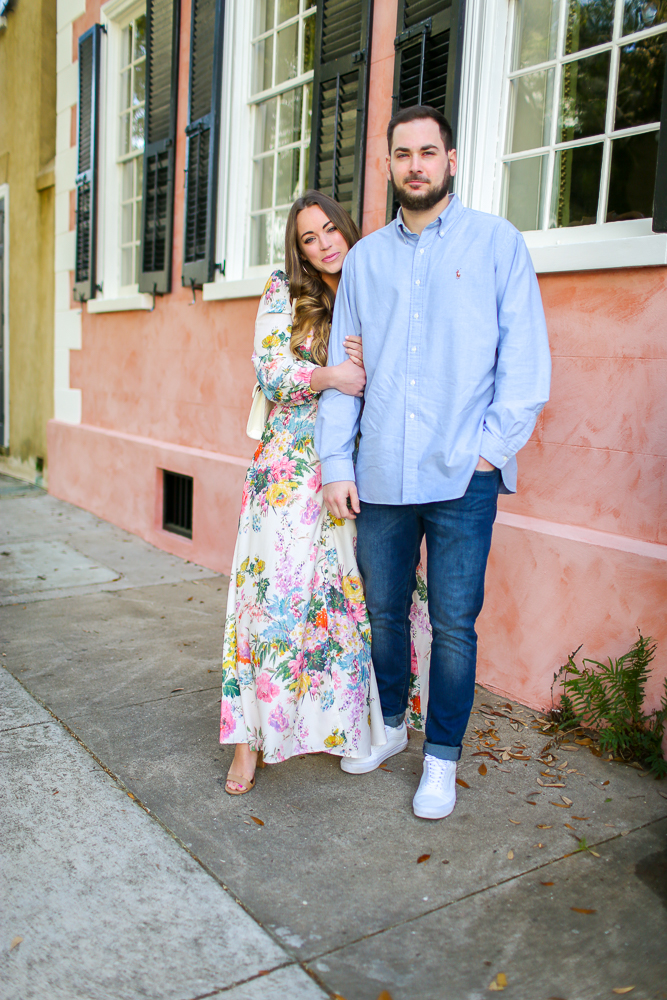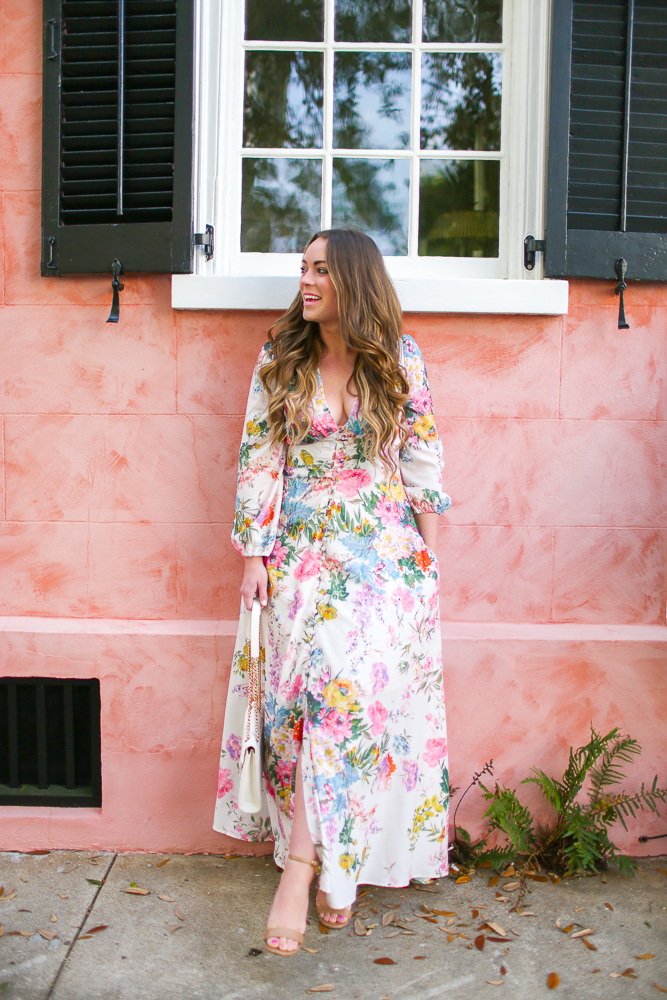 On Me: Chicwish Spring Floral Maxi Dress // YSL Kate Monogram Handbag // Ankle Strap Heel // Gold Hoops // Mac Lipstick in "Creme Cup"
On Pat: Polo Ralph Lauren Classic Oxford Shirt // H&M Slim Jeans // Vans Old Skool Shoes
Hi guys! I have two things I need to say here, I LOVE these photos with Pat & I LOVE this spring floral maxi dress from Chicwish! We took these photos a few weeks back when we were in Charleston for a friend's wedding. One of my best friends, Moey was with us so we handed the camera over to her! It was fun shooting with Pat outside this pretty pink house in Charleston! In case you are new, Pat and I shot our engagement photos in Charleston. You can see those photos here!
Okay, now onto this spring floral maxi dress……it's STUNNING! I absolutely love it. It's one of those dresses you instantly put on and everything around you changes. Everything becomes sunny and magical, you'll feel like you are starring in a fairytale! The fit is just absolutely flattering. The bodice is lined with buttons and has a little bit stretch to them (how they fasten). I am wearing a size medium for reference.
This spring floral maxi is simply perfect for this time of the year. It would make for a wonderful Easter dress, perfect dress for engagement photos, for bridal shower or dress rehearsal for you brides out there! I love the floral print of this dress so much I may actually order this shorter style that is the same print. It has crochet lace trim which is beautiful too! It's a must have! I order from Chicwish often, I always find their sizes to be true to size by the way! See a photo of the shorter length dress in the below widget- simply click to shop!
xx, Brittany Ann
Shop the Post: