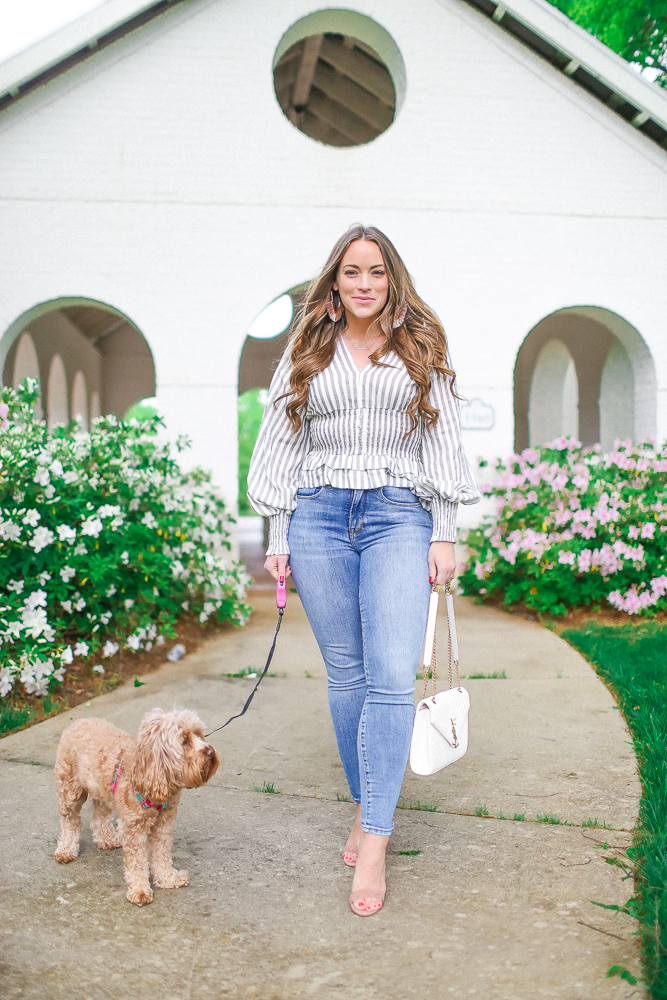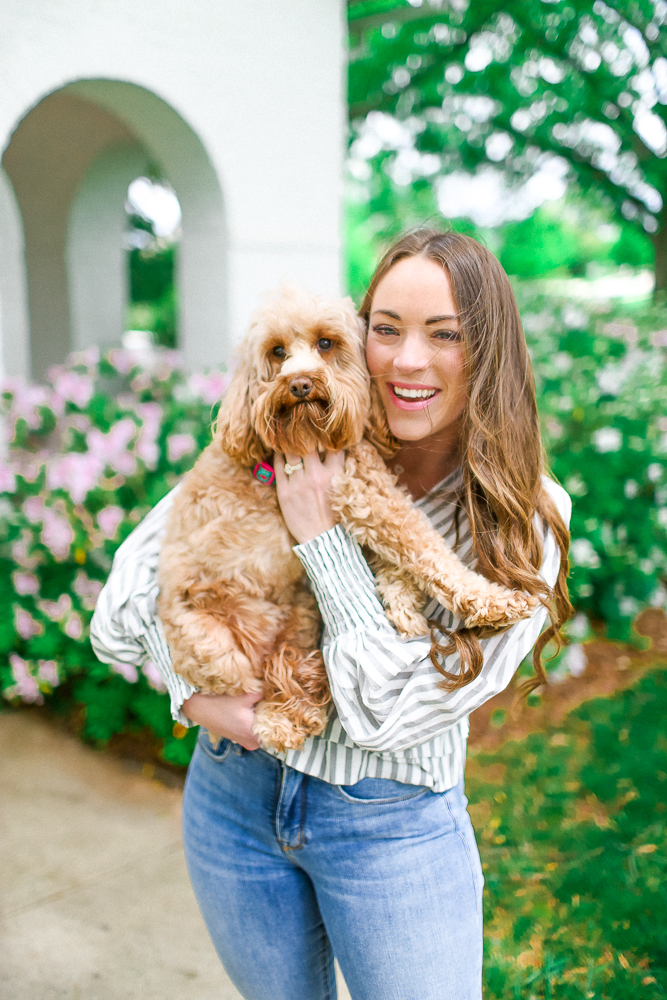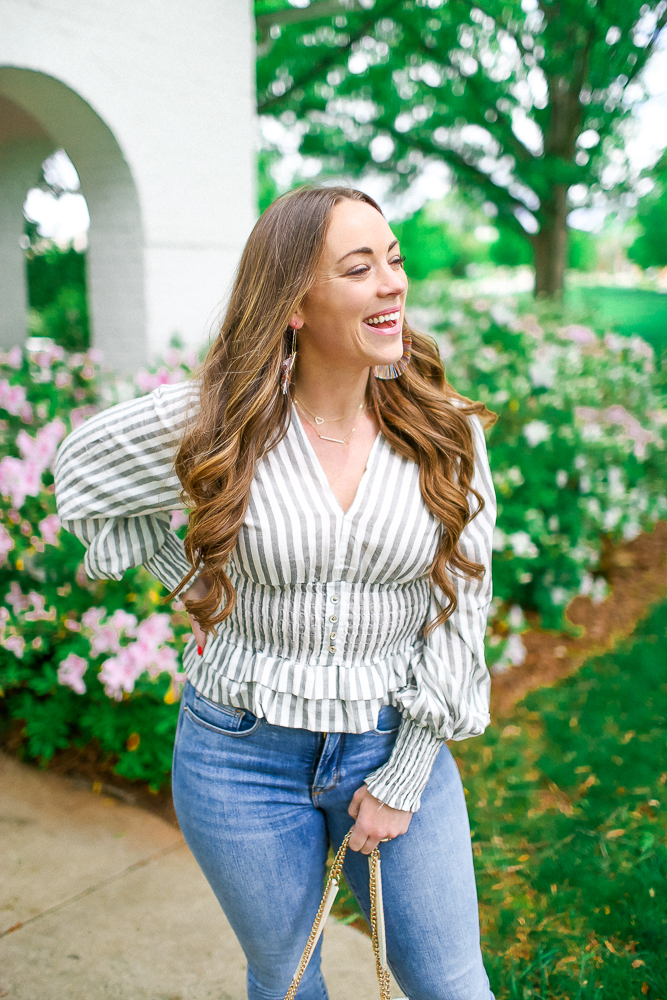 stripe shirred top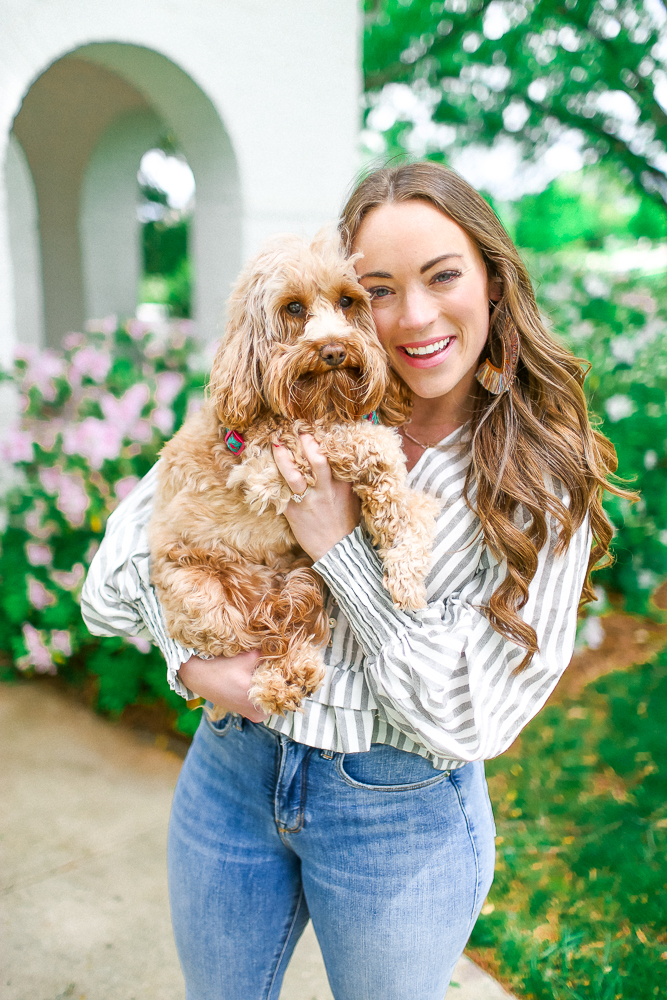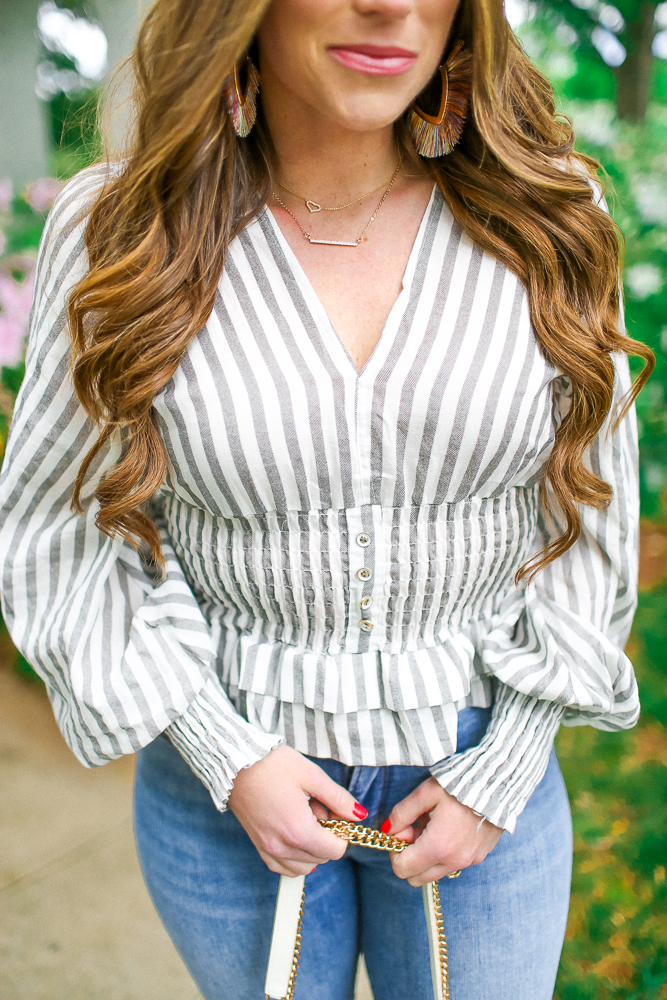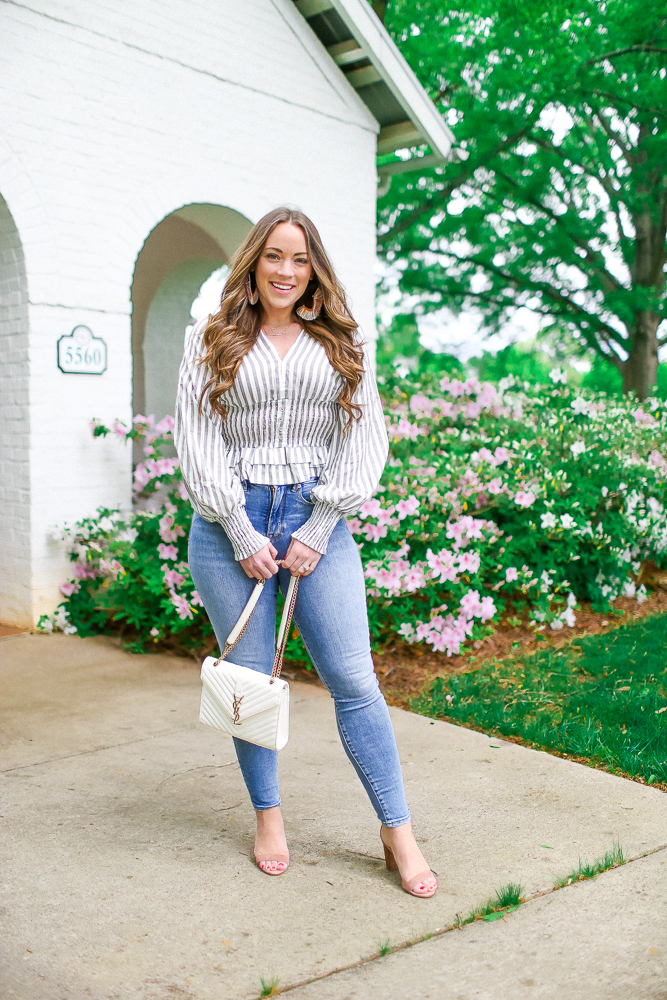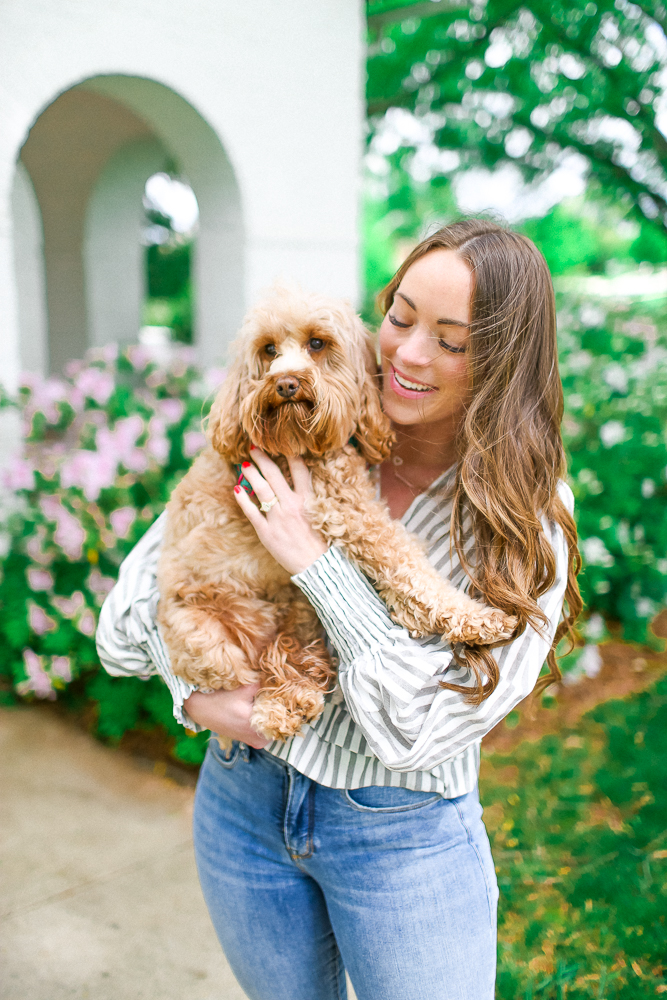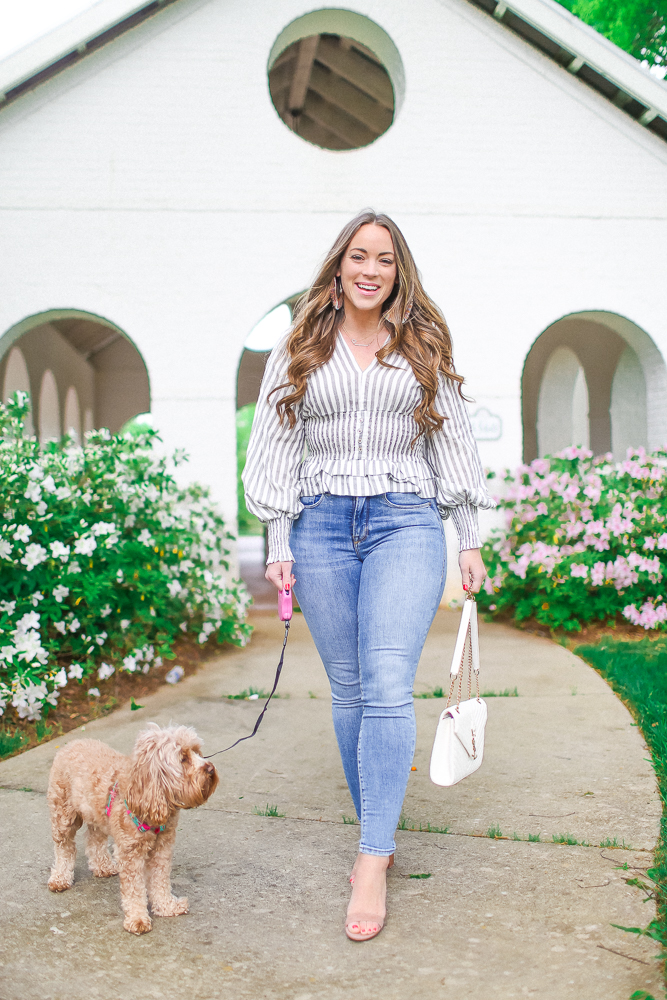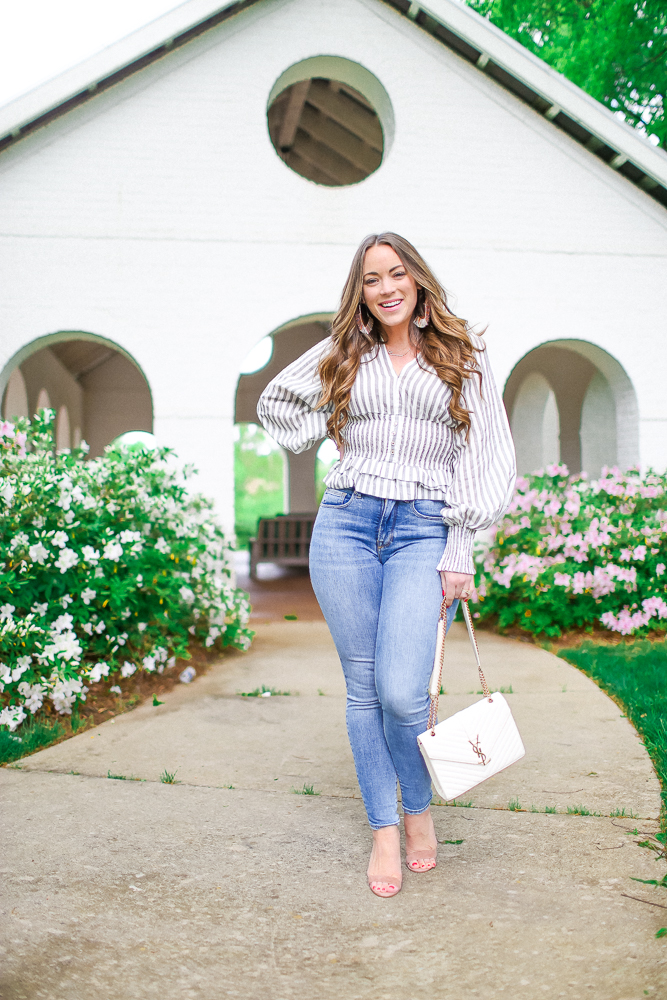 Shirred Stripe Top // Good American Blue 262 // Steve Madden Blocked Heel Sandal // Fringe Hoop Earrings // Similar YSL Handbag // Heart Necklace (use code BRITTANN15 for 15% off + free shipping ) // Mac Lipstick in "Creme Cup"
Hi guys, Happy Monday!
This past weekend I was in VA celebrating one of my best friend's bachelorette weekend! It was the last one of the year- we have three weddings this June so all of the bridal showers and bachelorettes fell between the past two months and it has been quite a lot of traveling. I entertain myself in the car by calling family and friends, listening to podcasts and belting out to my favorite songs haha! I'm looking forward to Pat being with me for these upcoming travels though!
Although it has been a busy Spring season for me, I am just so excited for my three girlfriends who are marrying three amazing guys! Weddings and all of the events that lead up to it, always bring people together and I love that. It's been amazing seeing all of my closest and bestest friends so often! I went to school in Ohio and really, most of us are spread out all over Ohio & the south! I really cherish the times we are able to get together!
I wanted to share another piece from Chicwish. I wore the cutest wrap dress from them in this post here, in case you want to see other favorite items from them!  This stripe shirred top is a size S/M and it's a very comfortable fabric to wear. I have said it before and I will say it again: I love Chicwish because they just simply have different clothes that you really can't find elsewhere. This stripe shirred top also comes in a blue and white version here, and I think when I rewear it again, I'll pair it with a pair of white jeans or white shorts to switch it up!
Anyone a Game of Thrones fan? We are! Although, Pat and I are really sad it's over and we are really disappointed with this season. We feel they rushed the entire thing 🙁 We had already started rewatching it from Season 1, so now that I know the ending, we are wondering if we will pick up on different things as we continue to rewatch!
Thank you for stopping by,
xx, Brittany Ann
Shop the Post: