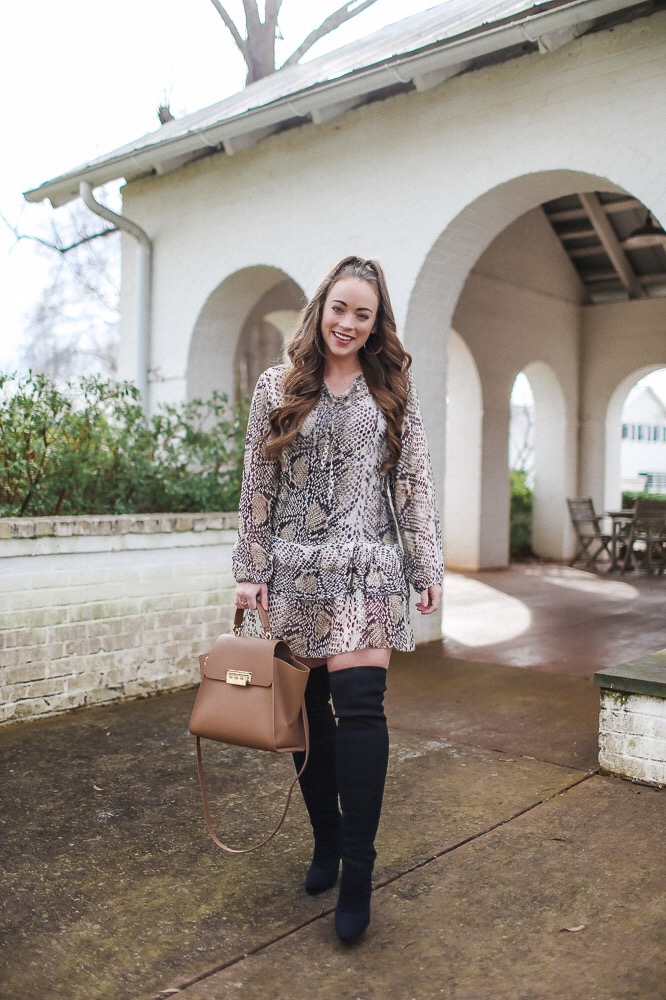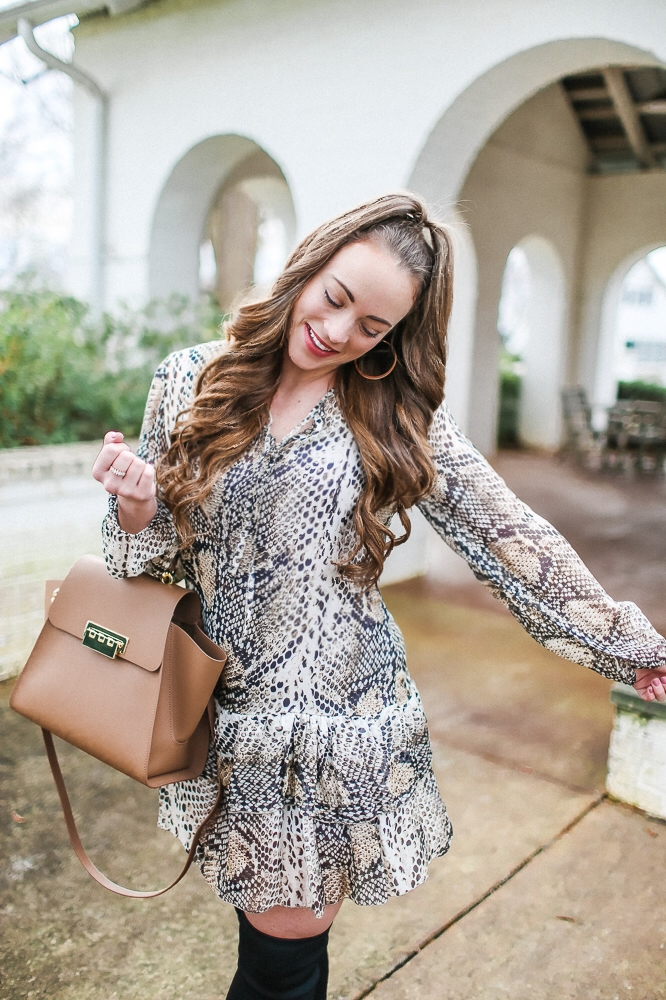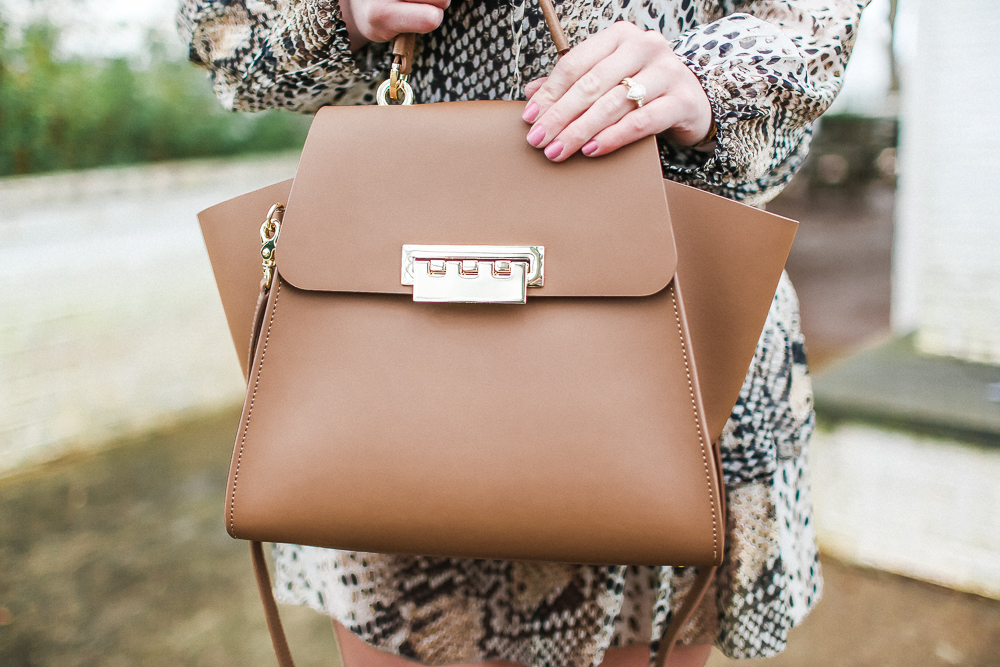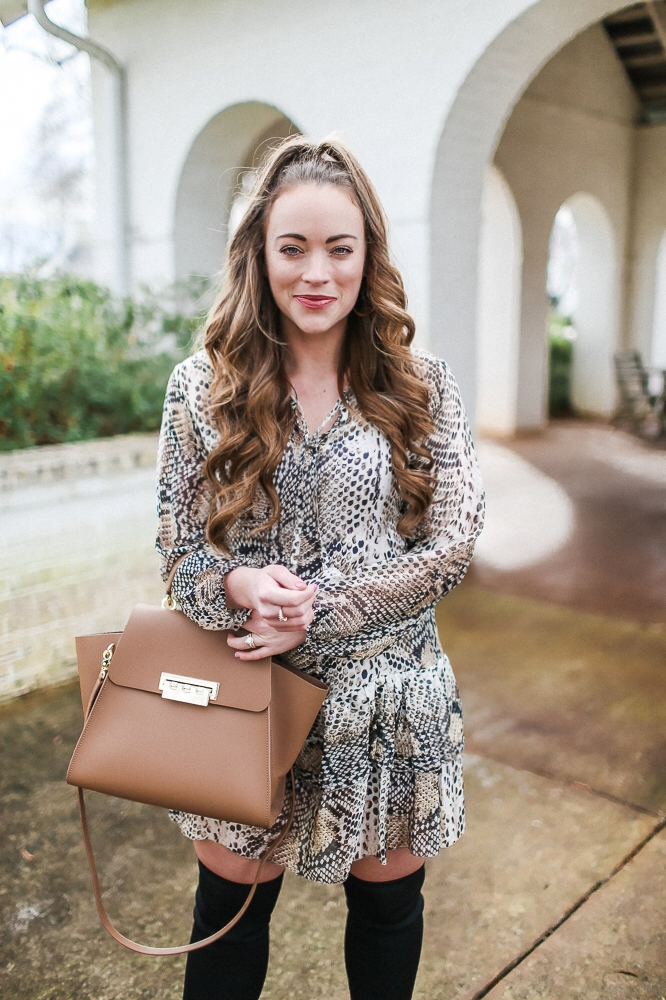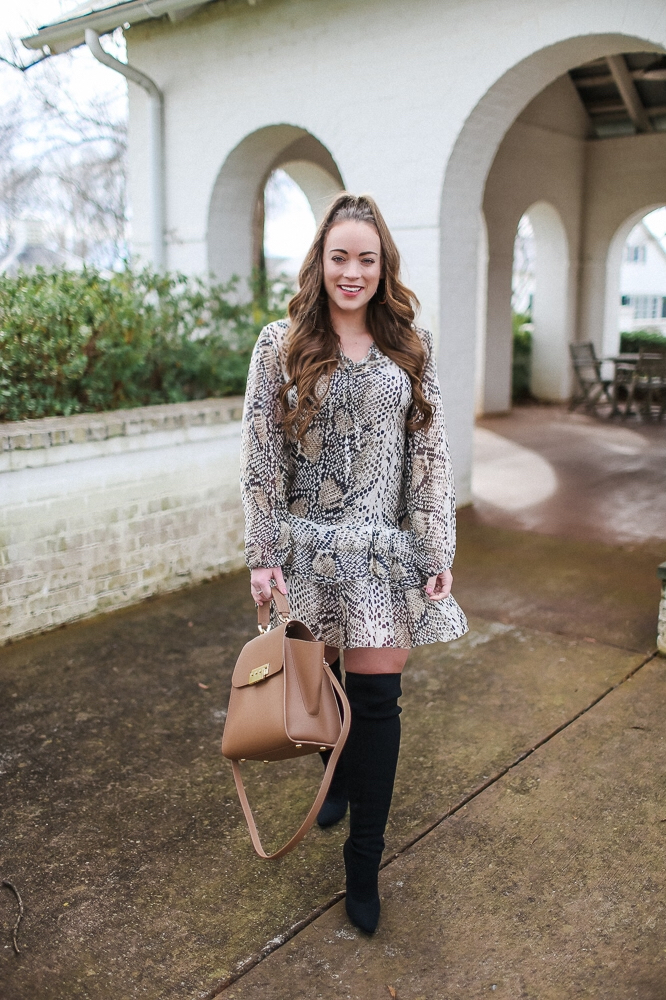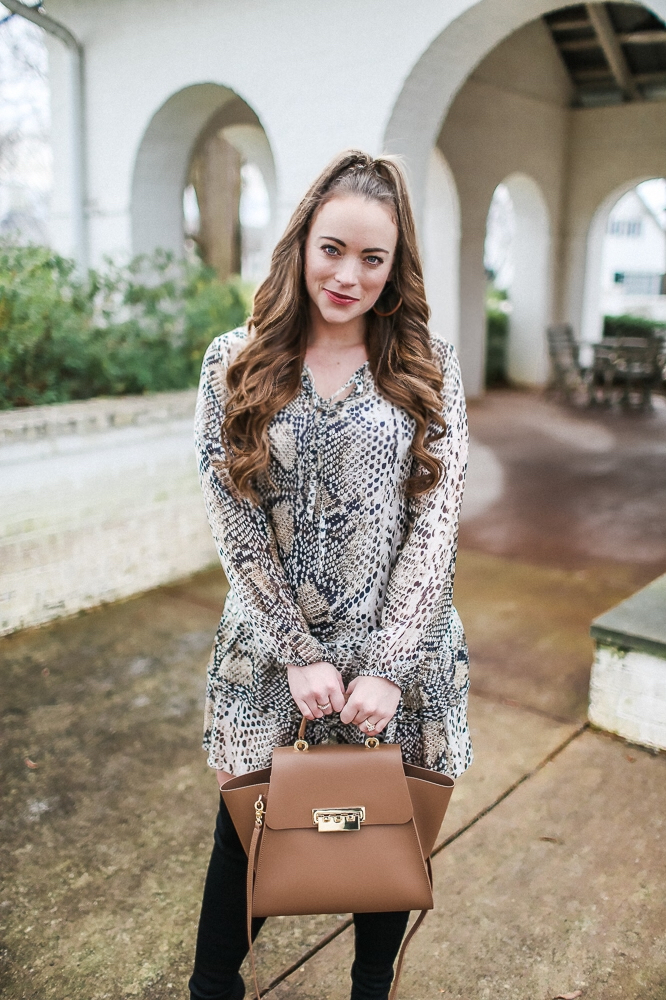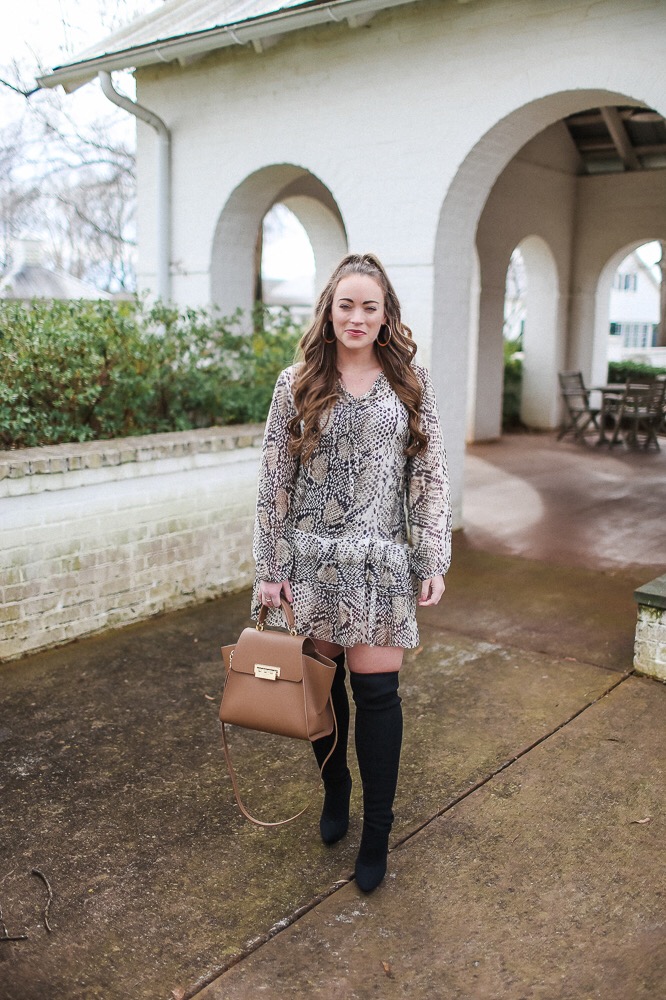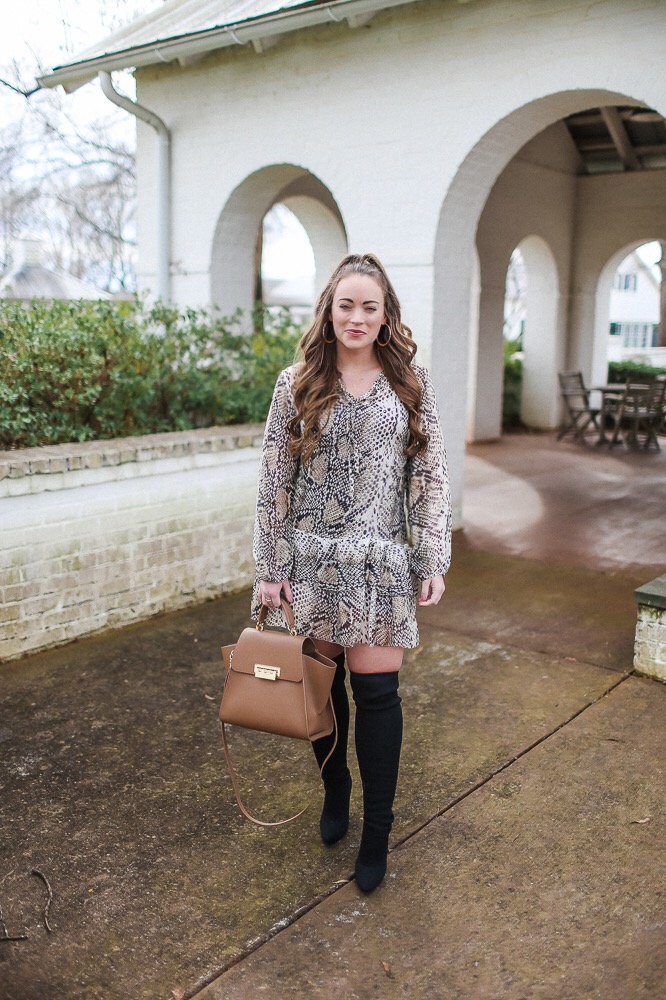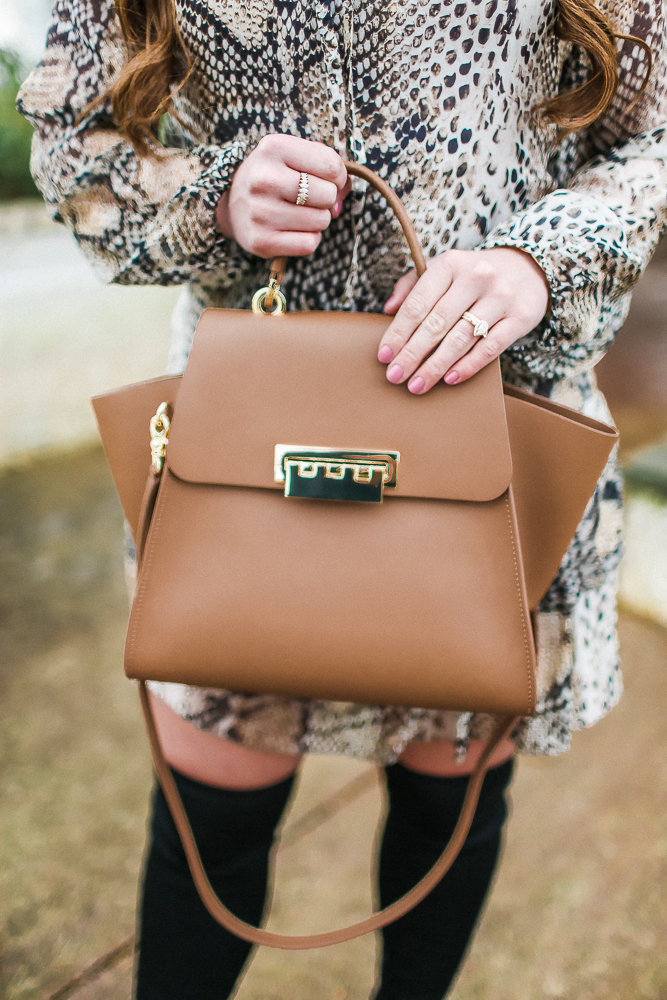 Gigi Moda Snakeskin Dress // OTK Boots // Zac Posen Eartha Handbag // Gold Hoops // Mac Lipstick in "Twig"
Happy Monday everyone! I have been on the snakeskin trend kick for a while now. I can't get enough of it! I shared this pink snakeskin blouse here for a more girly touch to the trend but in today's post, I love that this Hutton dress from Gigi Moda is snakeskin but has a ruffled bottom-again making it girly! Gigi Moda is a boutique out of California that prides themselves on using the highest quality of materials- silk and linen to name a couple! This dress is super soft and flows right over my body. I love it!
Are you a fan of snakeskin? I linked a few other dresses in the below widget- simply click to shop!
This past weekend, Pat and I got some house projects done and also relaxed. We started a new show-Medici. I love it- it's based off of the powerful Medici family that ruled Florence, Italy in the early 1500s! Pat is slowly getting into it, I think since I had lived in Florence for a semester, I am all about it because I get to see that beautiful city in the show!
xx, Brittany Ann
Shop the Post: